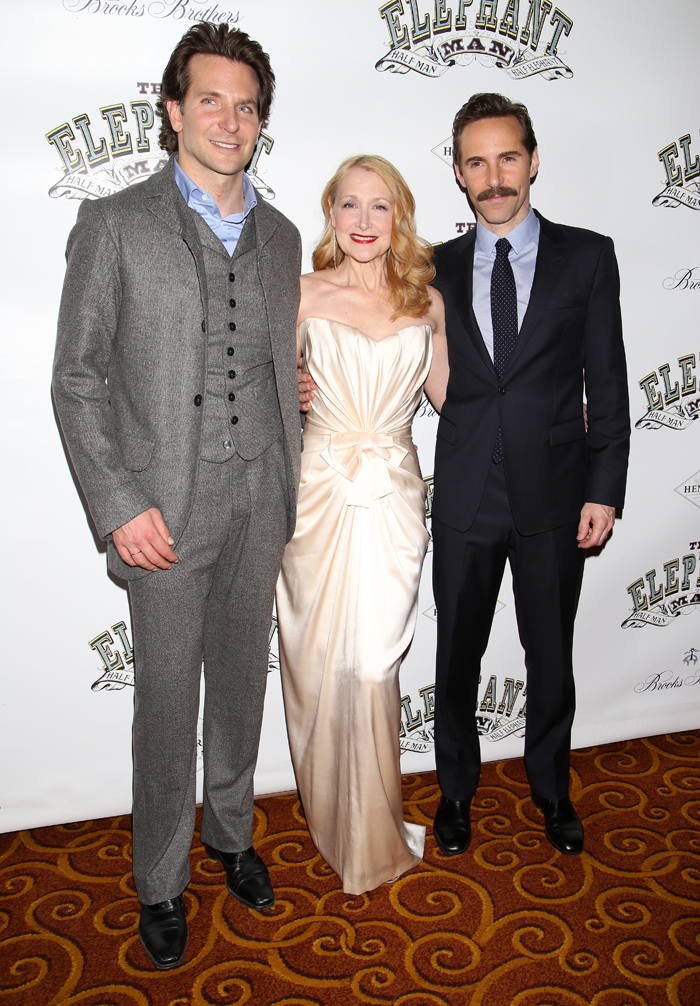 These are photos of Bradley Cooper with Patricia Clarkson and Alessandro Nivola ahead of last night's Broadway premiere of The Elephant Man. This is what BCoop is doing in lieu of a full-on Oscar campaign for American Sniper. He made us laugh by channelling Sean Connery for Vanity Fair, but he's not shaking hands ahead of his movie's release. He's done that twice already. BCoop's been Harvey Weinstein's main man, and he knows the pressure. So he decided to stress himself out less this year by ducking into Broadway. It's kind of genius, you know? I don't know if Bradley will ever win an Oscar. I haven't seen him pull off too many octaves in his films, but onstage, he's reportedly magnetic.
I had my doubts about Bradley taking on the John Merrick role because, traditionally, it's a role that pretty actors take to prove themselves. Bradley does not wear prosthetics for the role. He also giggled for 10 minutes with Jimmy Fallon over this play. But the critics loved him last night. Deadline says, "Cooper is the best Merrick yet." The New York Post remarks that Coop "wisely underplays as much as possible. The Guardian says Coop "makes himself almost unrecognisable" both physically and aurally.
We may soon be living in a world where we hear BCoop described as "Oscar-nominated and Tony-award winning actor Bradley Cooper." It's a bit unexpected from the dude who starred in The Hangover, but Bradley always wanted to get back to his serious acting roots. Good for him. Oh, and Suki Waterhouse showed up to support her man. Win win.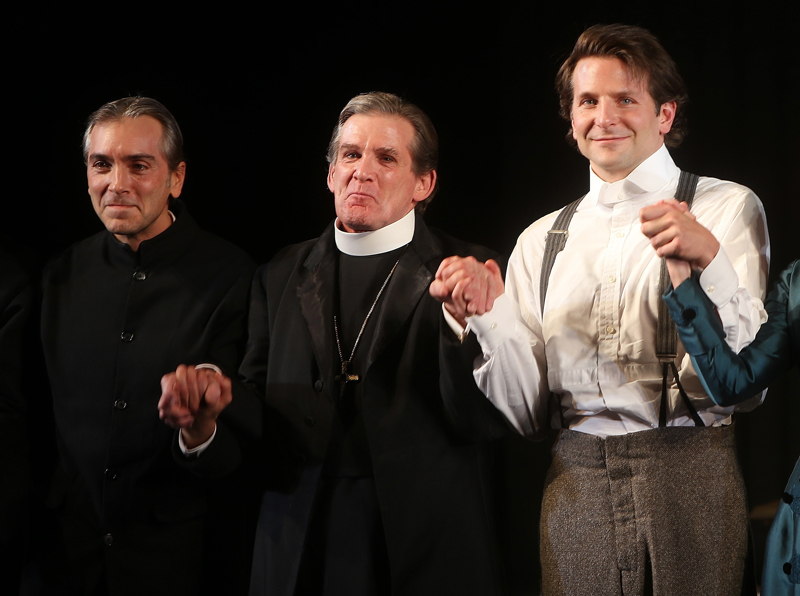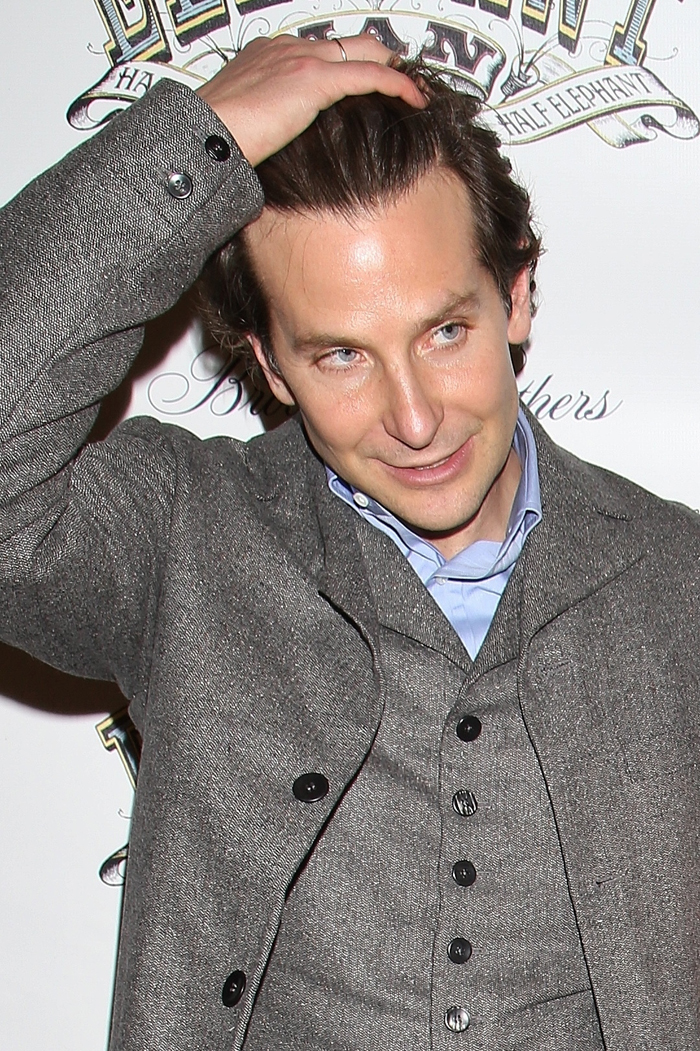 Photos courtesy of WENN