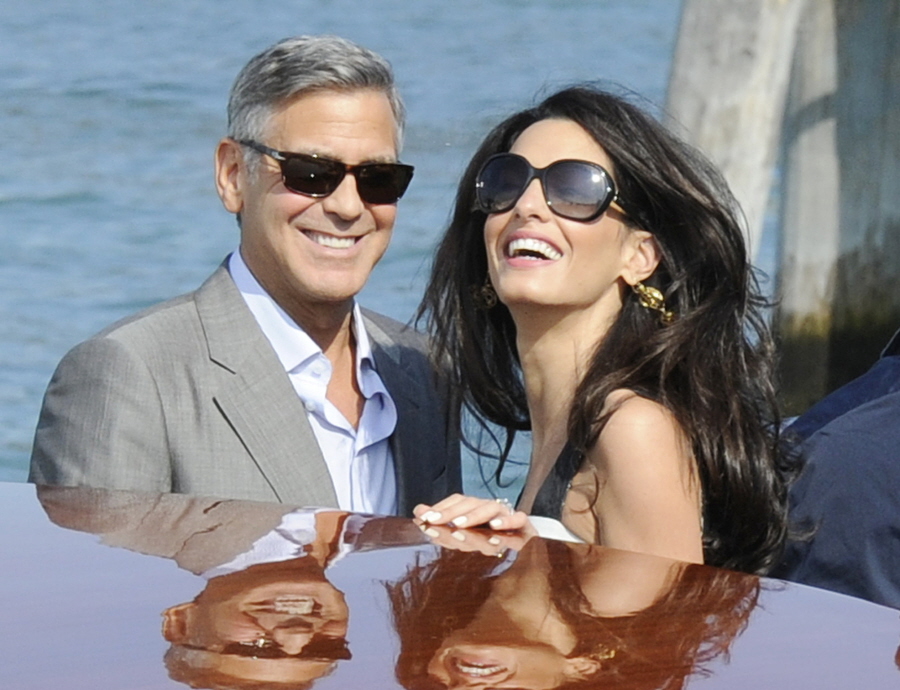 Amal Clooney (formerly Amal Alamuddin) is in LA these days. It's true! The Brilliant, Fashionable and Perfect Amal has taken another vacation from her legal career to spend time with husband George Clooney while he films Hail, Caesar! in LA. A few nights ago, they had a date night at the Soho House. It was actually a double-date-night because E! News says they met another couple there and the group of four had dinner and drinks. TMZ got photos of Amal leaving the Soho House – go here to see. If you look at those photos, you'll see that Amal has a suspicious-looking "bump" in her mid-section. It could just be the way she stands (she's a sloucher) or the clothes or even a pasta baby. Or it could be an actual pregnancy! Except it's not.
Wanting it to be true does not make it so.

"Amal Clooney is not pregnant," George Clooney's rep tells PEOPLE after suspicious-looking photos of the new bride sparked rumors on TMZ.

Amal Clooney – previously known as Amal Alamuddin prior to marrying George Clooney in Venice in September – wore a coat over a full-skirted dress to the Soho House in West Hollywood on Friday, and the silhouette of the ensemble caused some to wonder if George and Amal may be starting a family.

While the rep says the rumor is untrue, a little Clooney does seem like a fitting next chapter in the pair's ongoing fairy-tale romance.
Clooney's rep has been extra-observant ever since Amal came on the scene. Like, Clooney's rep chimes in with denials about every single little tabloid story. I wonder why Clooney feels the need to respond about Amal? With previous lady loves, he was usually happy enough to ignore the rumors, you know? Maybe he's being protective. Or maybe he wants to control the story around her and about her.
Also: I would love it if George's rep would give us a hard confirmation about whether Amal and George even want kids. Or if he's gotten his vasectomy reversed.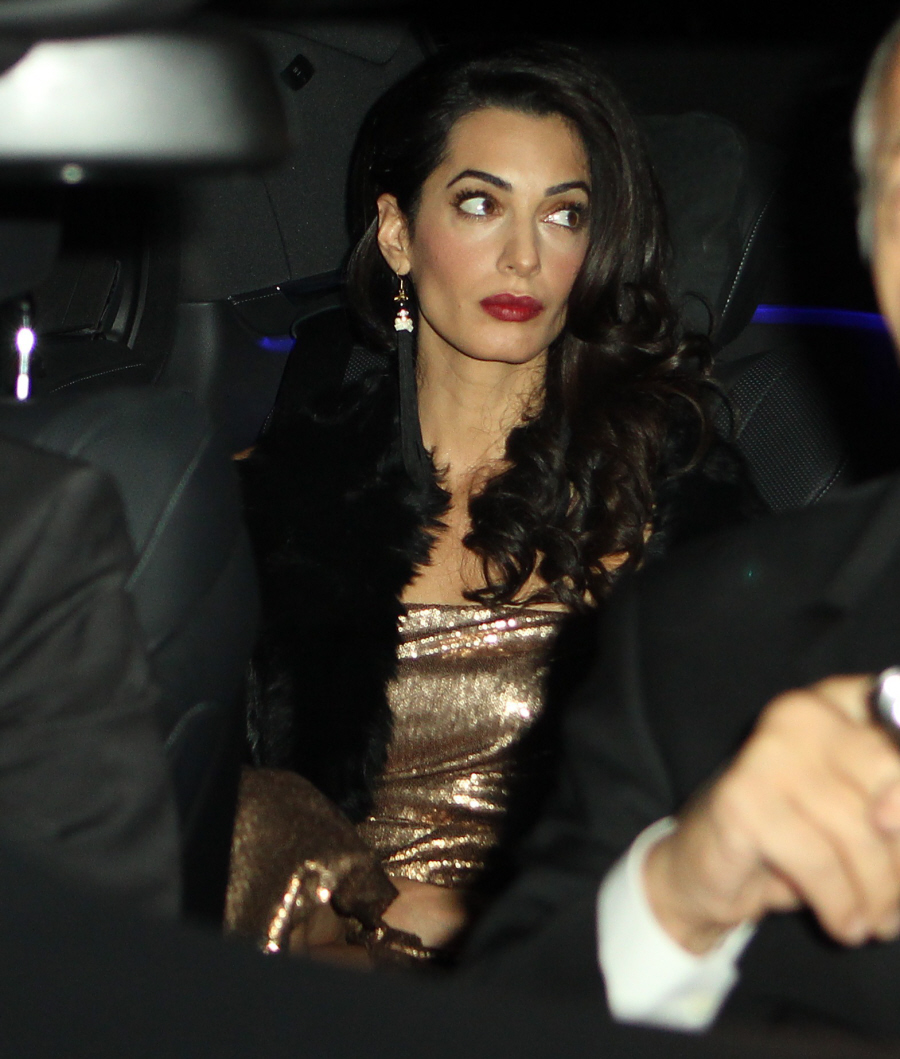 Photos courtesy of Fame/Flynet.