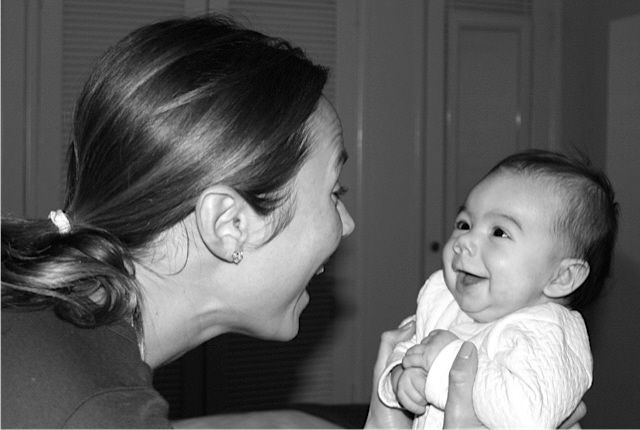 It's interesting to me that on the same day that TMZ discussed whether or not Amal Clooney is knocked up that Stacy Keibler decided to publish the first public photo of her daughter, Ava Pobre. Maybe I should stop comparing Stacy's life with George Clooney's life, but I can't help it! I'm actually sort of proud of Stacy and how she rebounded so spectacularly from Clooney. She wants us to know that she's doing well too. And she wants us to know that she NEVER wanted to marry Clooney or have his babies. This is what she posted on her blog along with Ava's first photo:
Life can be unpredictable.

You feel one way, and then…boom! You need to entirely change your perspective.

That is certainly what happened to me this past year. Until I started dating Jared, the idea of being married and having a family was never on my radar. I was just hoping that the right love would find me.

But after a serendipitous reconnection with Jared, a friend who turned out to be my soulmate, we created a family together almost instantly. Talk about a serious change in my reality! This year and the holiday season especially has me feeling so nostalgic about family — my family, my new family, and of course, the newest addition to our family.

Ava has graced us with such joy, such light and such love–we never saw it coming. She is our special little lady, and I couldn't be more thankful for how she has opened my heart.
Yeah… okay. As I said, I'm happy for her. And I'm impressed with how quickly she managed to go from "breaking up with Clooney" to "marrying Jared Pobre in what turned out to be a shotgun wedding." But she's lying to us and herself if she's claiming she never, ever thought about marriage and babies when she was with George. Of course she did. She made a play for that life with George and when she figured out that it wasn't going to happen with him, she moved on like a boss.
Here are some photos of Stacy and her husband going Christmas tree shopping over the weekend: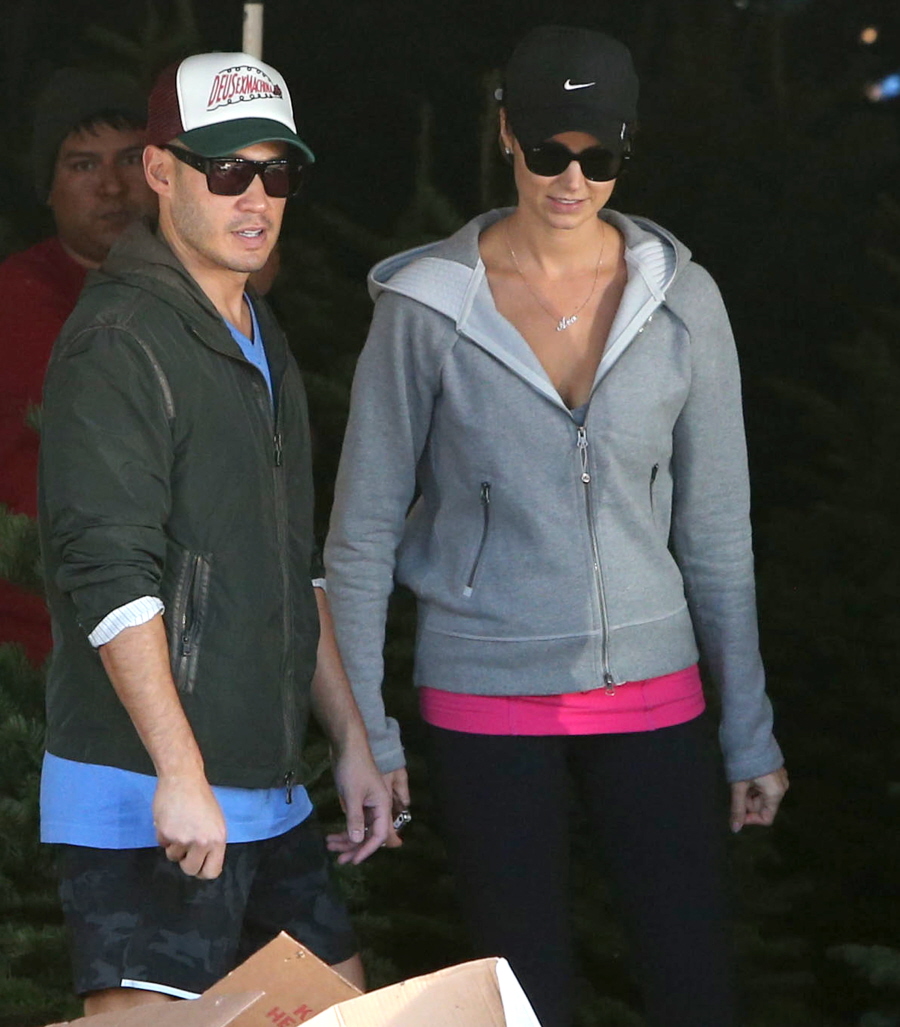 Photos courtesy of Fame/Flynet and Stacy's blog.