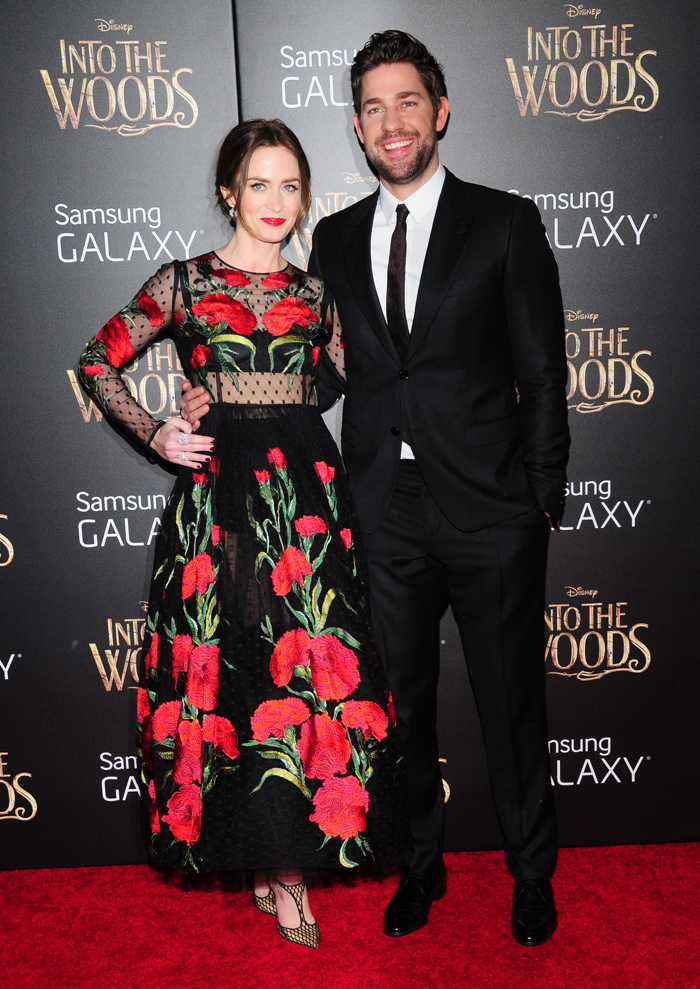 These are photos from last night's world premiere of Into the Woods in NYC. Johnny Depp plays the Big Bad Wolf, but he was nowhere to be seen. We could interpret his absence in many scandalous ways. Maybe he was sleeping it off. Whatever "it" may be. The big stars of the premiere were Emily Blunt and John Krasinski. Emily plays the Baker's Wife, and she went all out in a floral Dolce & Gabbana dress. It's so cold in NYC right now, and this dress is very springlike, but it fits with the movie's theme. This is a lush and gorgeous dress. The embroidered roses are quite bold, but this is a fairytale movie. Emily looks very event appropriate and gorgeous. John is wearing a Dolce & Gabbana suit.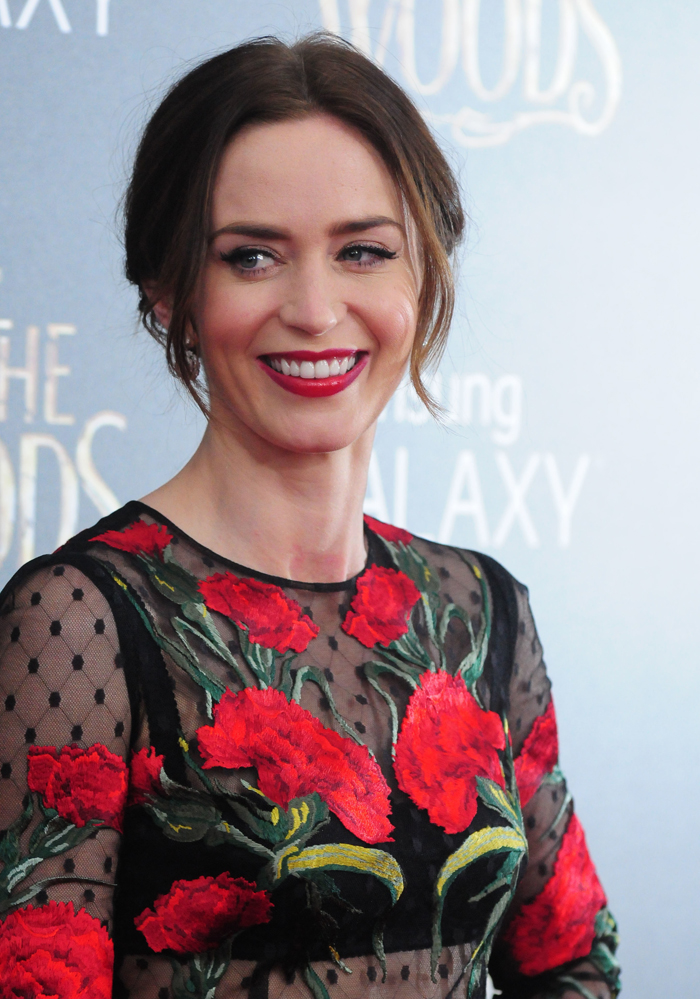 Anna Kendrick went for an understated Narciso Rodriguez gown in black and white silk. The dress has a leather waistband, which is kind of cool. She looks very elegant and beautiful but a little dull. Anna plays Cinderella in this movie, so something fussier would have been fun.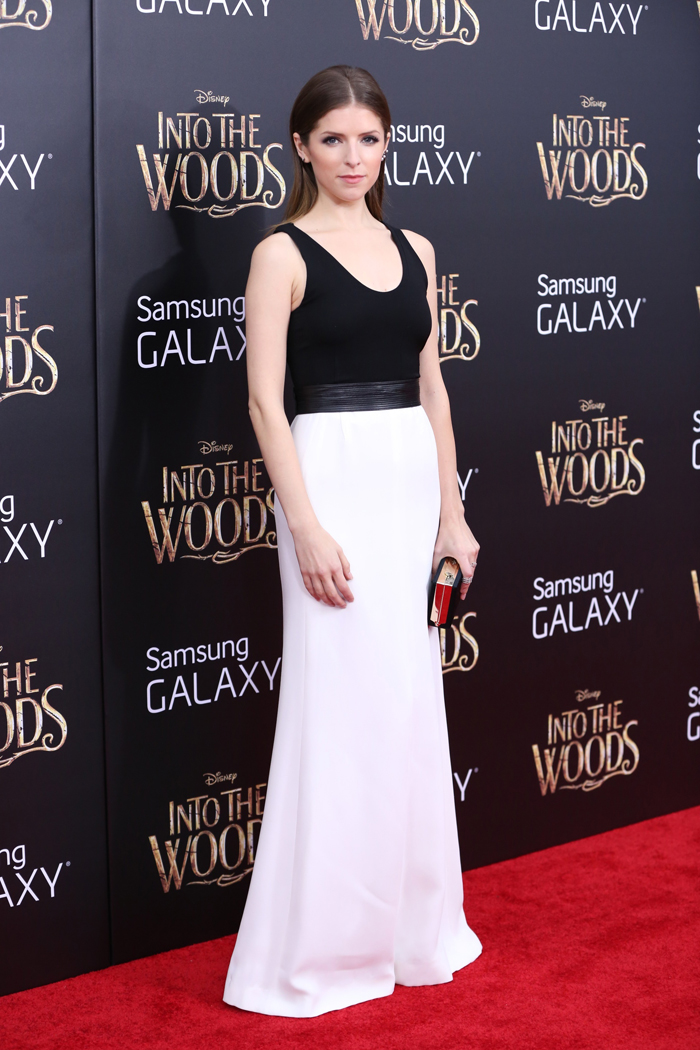 Meryl Streep looked fantastic as always. I don't have an ID on this dress and coat, but it may have come straight out of the closet. Meryl can get away with that.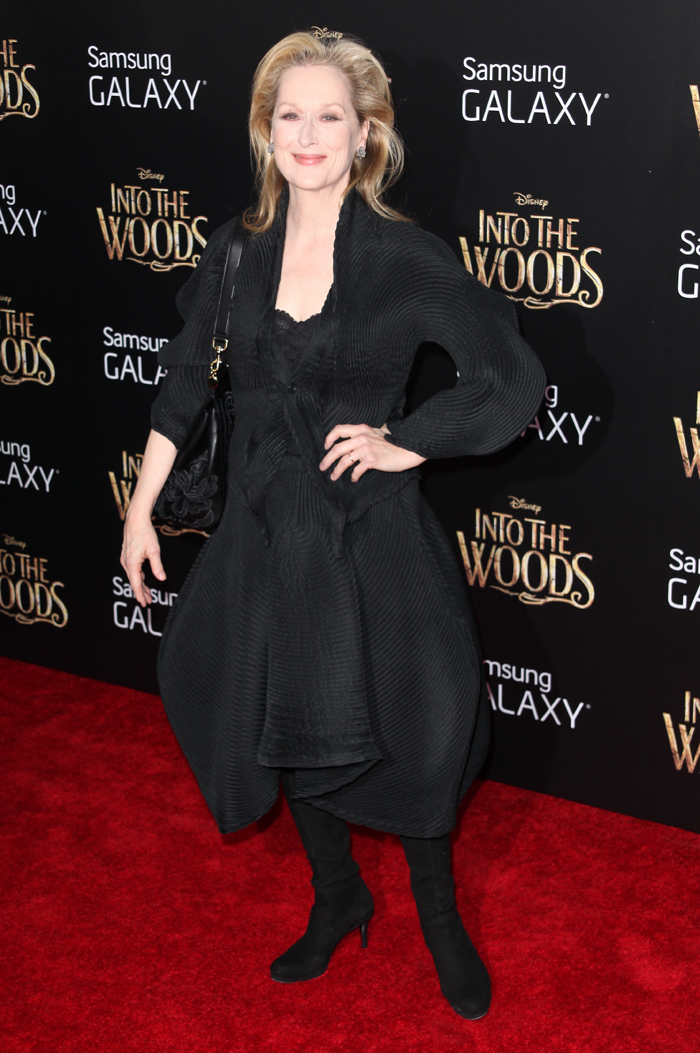 Lots of other celebs came out for the premiere. I'm including Jon Hamm with his jaunty hat and Jennifer Westfeldt, Trudy Styler and Sting, Christine Baranski, and Tracey Ullman. CB already covered Alyssa Milano's cleave. Chris Cornell brought the whole fam. Oh, and Ralph Macchio! Wax on, wax off.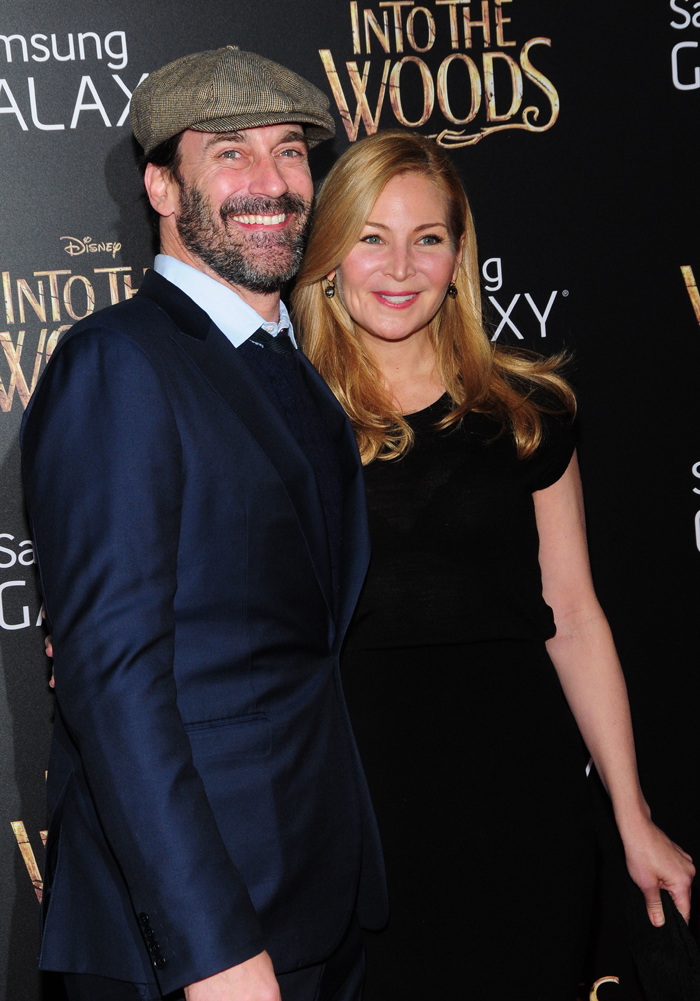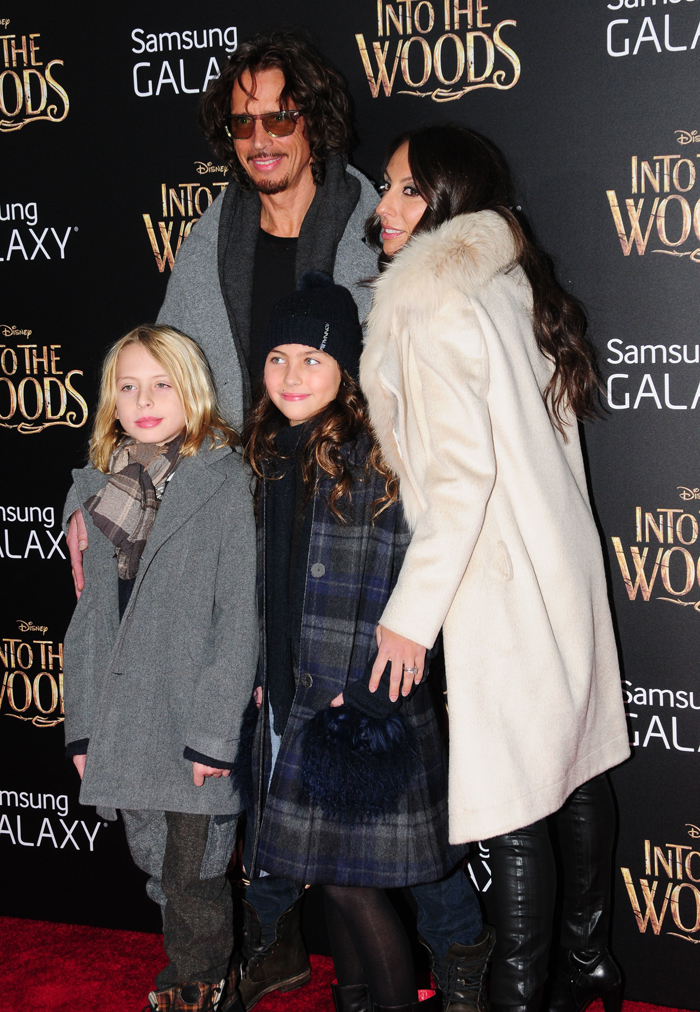 Photos courtesy of WENN