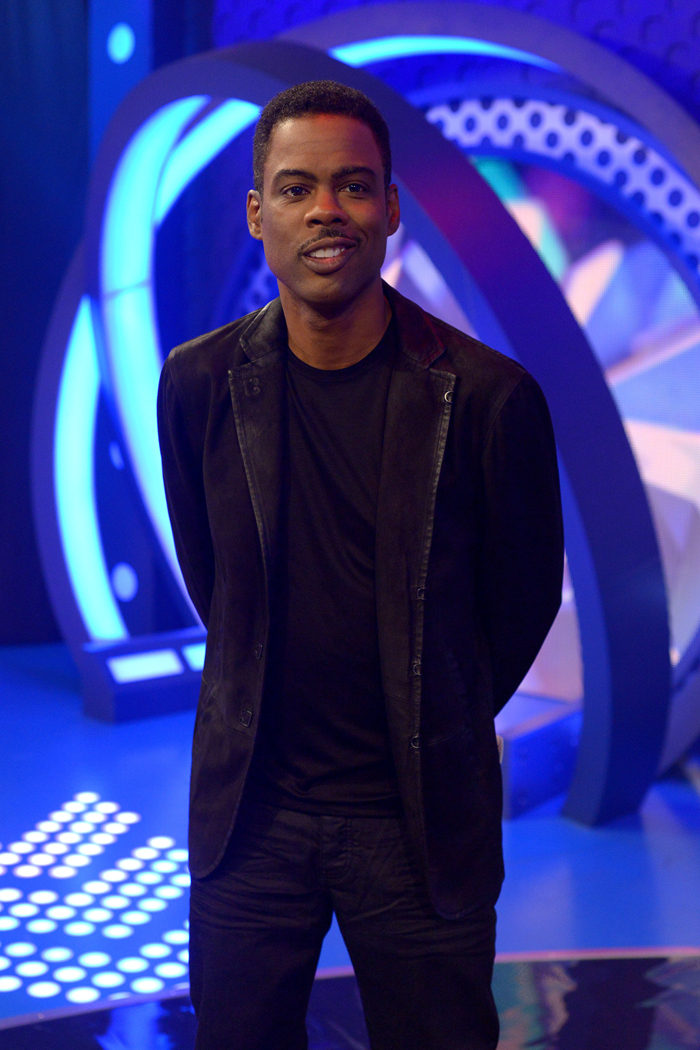 By now, I realize that my Chris Rock fangirl status is on overdrive. I know this because Top Five is a scheduled stop this Friday (even though I planned to skip the movie theater until after Christmas). Gotta get that Rock fix. The man has several new interviews out before this weekend's release. Here are some assorted excerpts from Rock's interviews with NPR, Howard Stern and USA Today. There's so much here to dig into, but what sticks out for me is Chris' assessment of Tyler Perry movies:
On taboos & political correctness: "Hey, everything's funny – in the right context and done by the right person – everything, unfortunately. You know, I've told Michael Jackson jokes. If you got really technical, you could say those are jokes about child molestation. You could, if you got technical. A lot of this is just selective outrage because honestly, the audience are the ones that tell us that something shouldn't be spoken. The audience lets us know. And I've never, in my almost 30 years of being a comedian, seen a comedian continue to tell a joke that the audience doesn't respond to. I've never seen it."

On Tupac & Tyler Perry: "Tupac might be a political leader if he was alive, but then again, Tupac might be in a Tyler Perry movie right now, so you don't know. He might be – Tupac might be the bad, dark-skinned boyfriend and the Tyler Perry movie … I would hope he's a senator, but he might be kicking Jill Scott down a flight of stairs. In Tyler Perry movies there's always, OK – there's a woman and she usually is in a bad relationship and the person she's in a bad relationship tends to have darker skin. And then she meets a nicer guy – who tends to have lighter skin. And he sweeps her off her feet. And that dark-skinned guy is mean on a level you've probably never seen in movies. So, yeah it's not – it wouldn't be crazy for Tupac to be kicking Jill Scott down a flight of stairs in a Tyler Perry movie."

His idea of success: "Success is just hanging out with my kids. I mean, I always say if you have options, you're rich. To me, success is the fact that hey, I just did a movie and maybe I'll do some stand up, maybe I'll will write a book or maybe I will do a play. Like, I literally don't know what I'm going to do next. That's successful. And I always said, you know, my dad worked every day. I didn't get into show business to work every day. So the fact that most days I get to like, spend really good time with my kids – that's what success is to me."

Going indie to film his Top Five script: "The studios a lot of time are just scared: 'Are white people going to get this? Are white people going to get that? They're so scared of what white people are going to get, they take all the ingredients out," said Rock, adding that the studios remove "all the soul food" and all that's left is "bland chicken."

The whole point of Top Five: "I just wanted to make a movie with a different tone than anything I'd made before. I wanted to make a movie that felt honest. I wanted to make a movie that wasn't a poster, that was kind of quiet. You ever see Stardust Memories? People come up to Woody (Allen) and tell him they loved his earlier movies. People come up to me and say, 'We love your standup.' I wanted a movie that kind of felt like my standup."

On aging: "If we're lucky, we'll all lose our edge. Hopefully, you'll get more love as you get older. Do I worry about losing my artistic edge? I'm always going to want to see edgy sh*t. Me as an artist, I'm always going to want to challenge people and assault them."

On raising his girls: "My daughters know me. With the women thing, only bad people have to show you how good they are. I don't have to go out of my way to be pro-women. I love women. That is not my problem. They can do anything they want, once they're 19. I'm not paying for acting college, no. You will have a skill. There's a saying in boxing: Only dumb fighters' kids fight. My kids will be able to do something."
[From NPR, HowardStern.com & USA Today]
The NPR interview includes more of Rock's thoughts on Hannibal Burress not realizing he'd reignite the Bill Cosby storm. I'm not jumping into that topic right now because I've discussed Rock's discomfort with the Cosby story a few times already.
What do you think of what Rock says about Tyler Perry movies? Rock's not throwing any shade — he's putting his thoughts out there directly. Rock clearly respects Tyler Perry, but he's saying that even Perry plays to stereotypes. That could be intentional on Perry's behalf, or maybe it's unconscious. I haven't seen every Tyler Perry movie, but I reviewed some of them. In Why Did I Get Married? (spoilers follow), Jill Scott's character tries to save her marriage to a Mike (Richard T. Jones) who treats her terribly. By the end of the movie, she ends up with Sheriff Troy (Lamman Rucker). Mike is dark-skinned, and Troy is the lighter-skinned, upstanding hero. That's what Rock is talking about, and he's probably right about where Tupac would land in a Tyler Perry movie.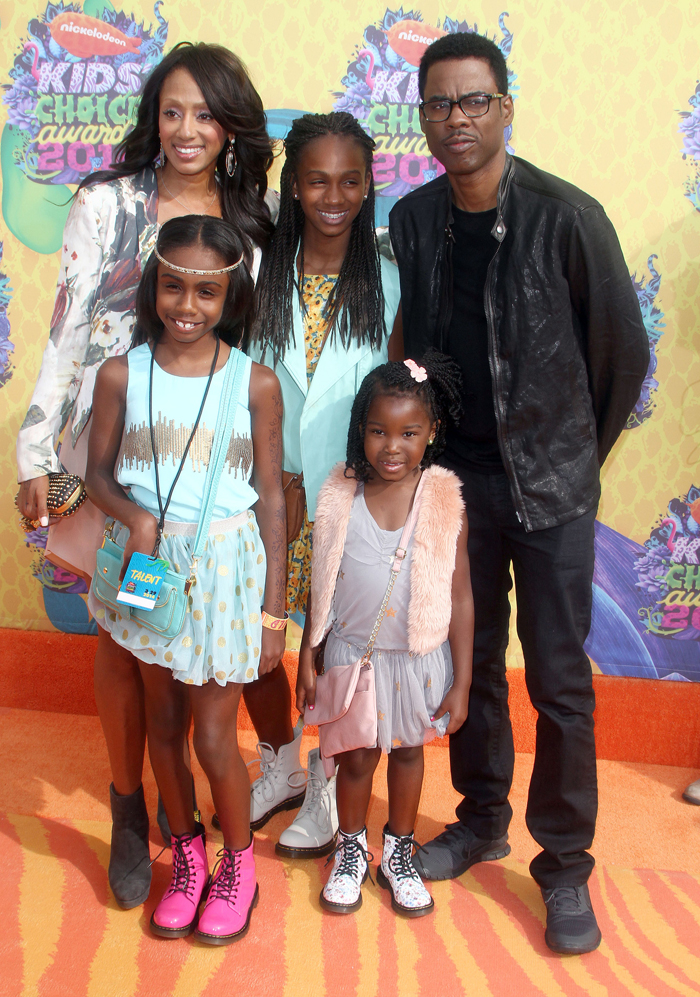 Photos courtesy of Fame/Flynet & WENN