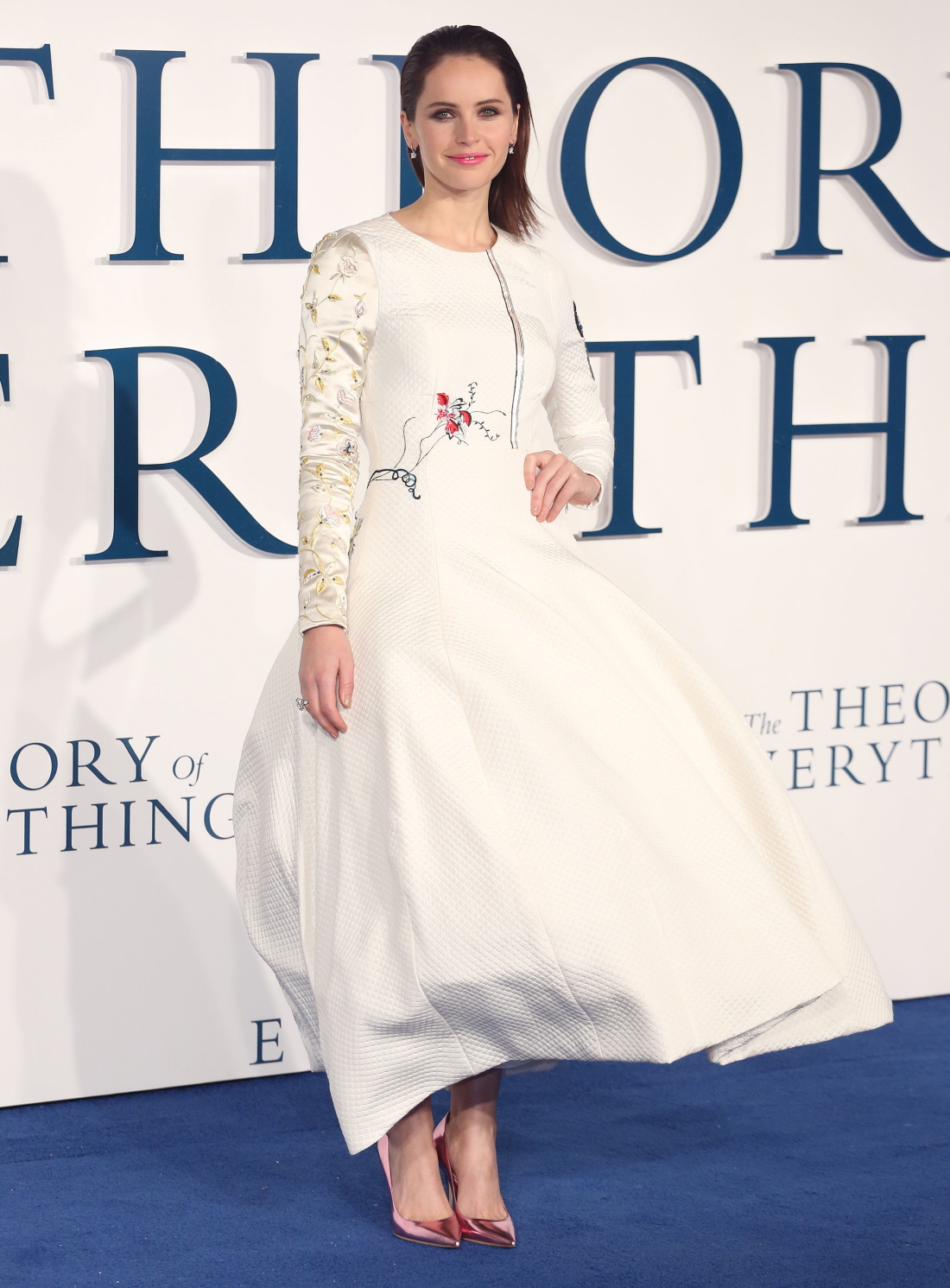 Here are some photos from last night's London premiere of The Theory of Everything. My mom has already told me that she thinks Eddie Redmayne is going to win the Oscar for this role. I think… he'll definitely get a nomination. It's no longer a question about the nomination, at least to my mind. But will he win? He hasn't been included on any critics' awards lists, but that doesn't really mean anything. As for Felicity Jones, there's some confusion about whether she would be nominated for Best Actress or Supporting Actress. I think the studio might actually put her up for Best Actress. We'll see!
As for the fashion… Felicity continued her awards season trend of bringing interesting fashion moments to the red carpet. Even when I don't love what she's wearing, I appreciate that she's trying something different. This gown is Dior. Y'all know what we think of Raf Simons' reign at Dior, and this is a great example. He's taken a classic Dior silhouette – the poufy ballerina-style gown – and tried to make it "modern" by adding, like, Girl Scout badges on the sleeve and making the whole thing out of some old quilt. The whole thing is terrible… but interesting. Oh, and the zipper down the bust? NO.
I'm also adding photos of Eddie with his lovely fiancée Hannah Bagshawe – they seem like they're a real love match, right? He seems to adore her and she seems so supportive and lovely. Also: Stephen Hawking was there! I bet he flirted with Felicity and Hannah. Hawking is such a pimp.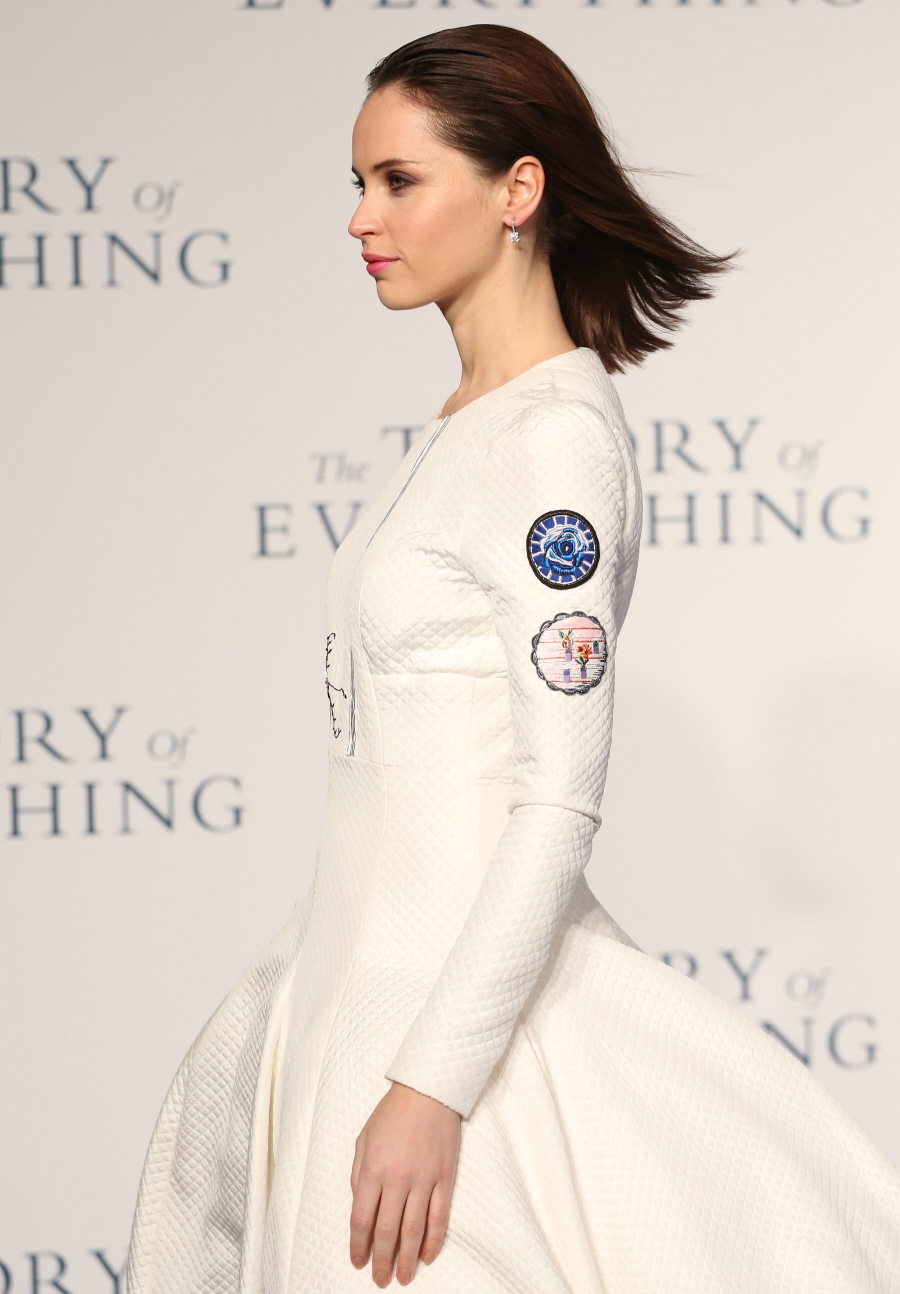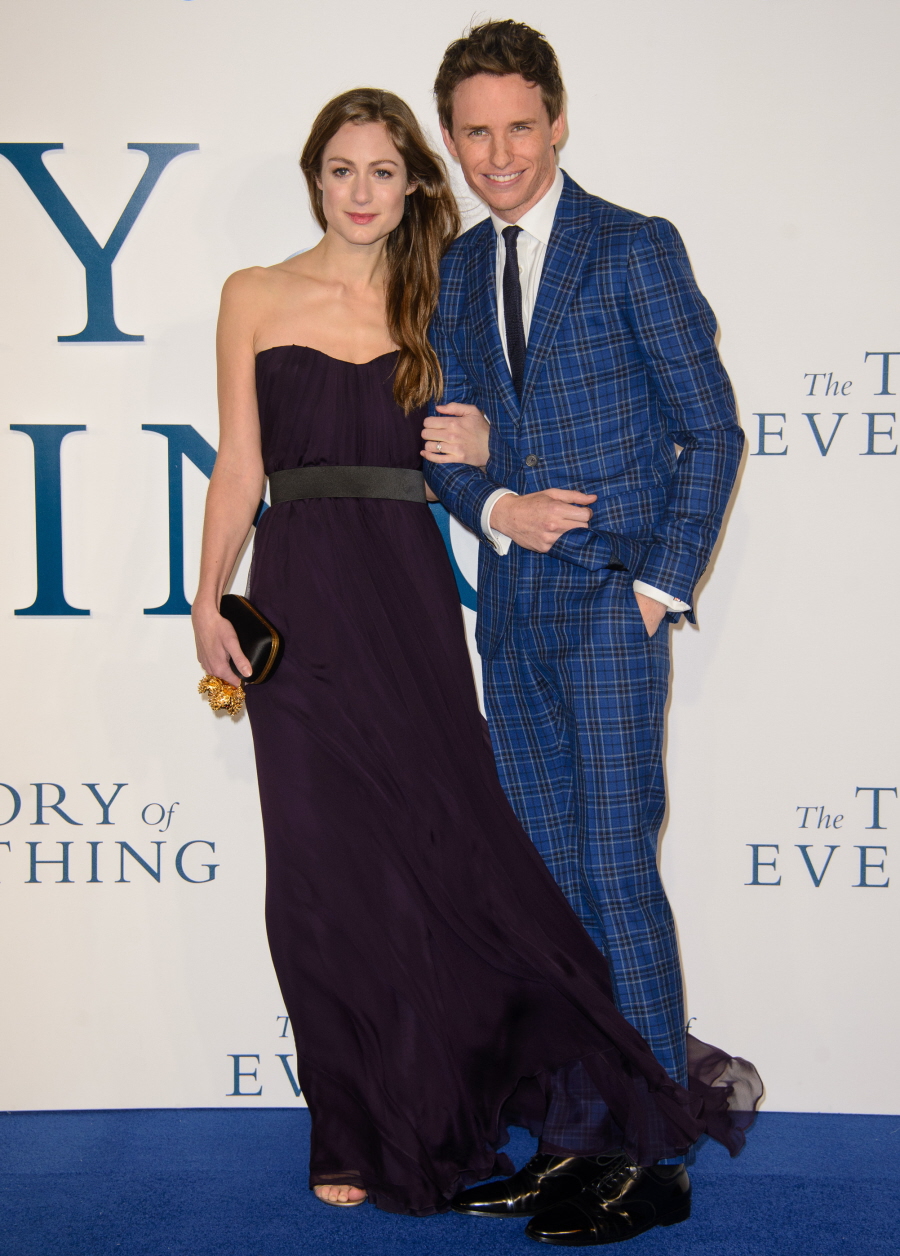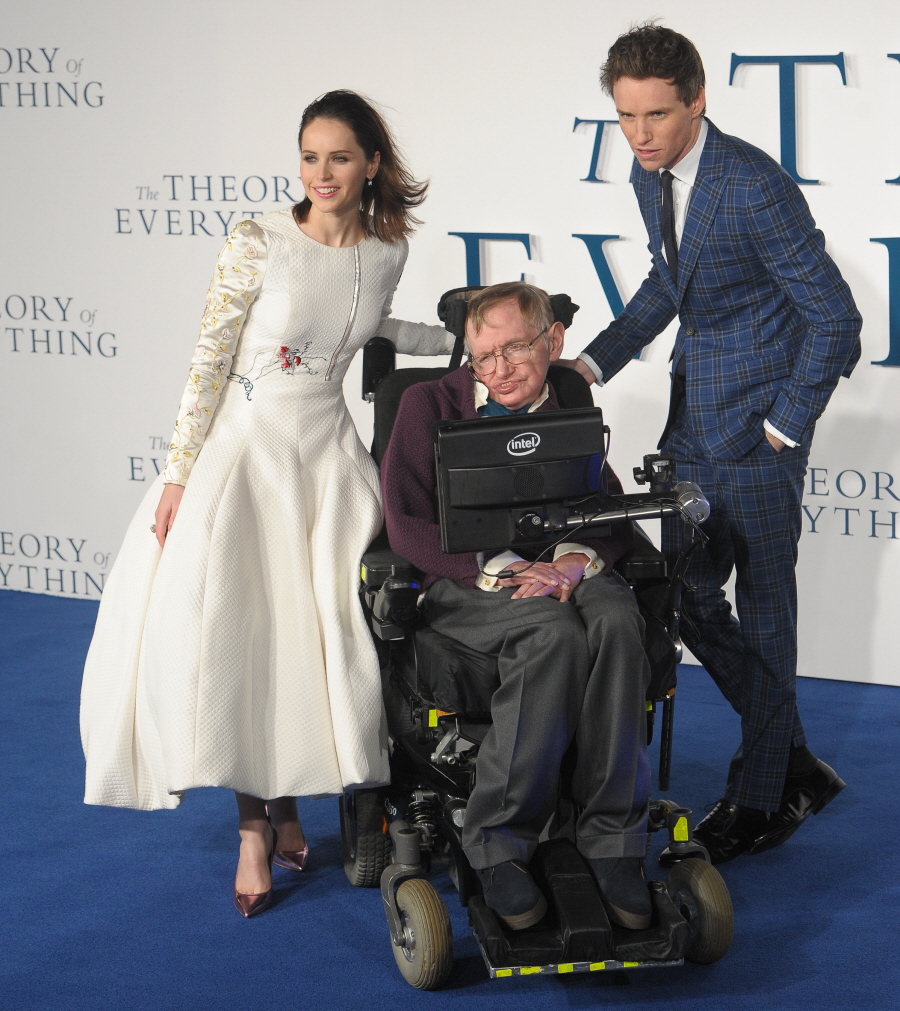 Photos courtesy of WENN.