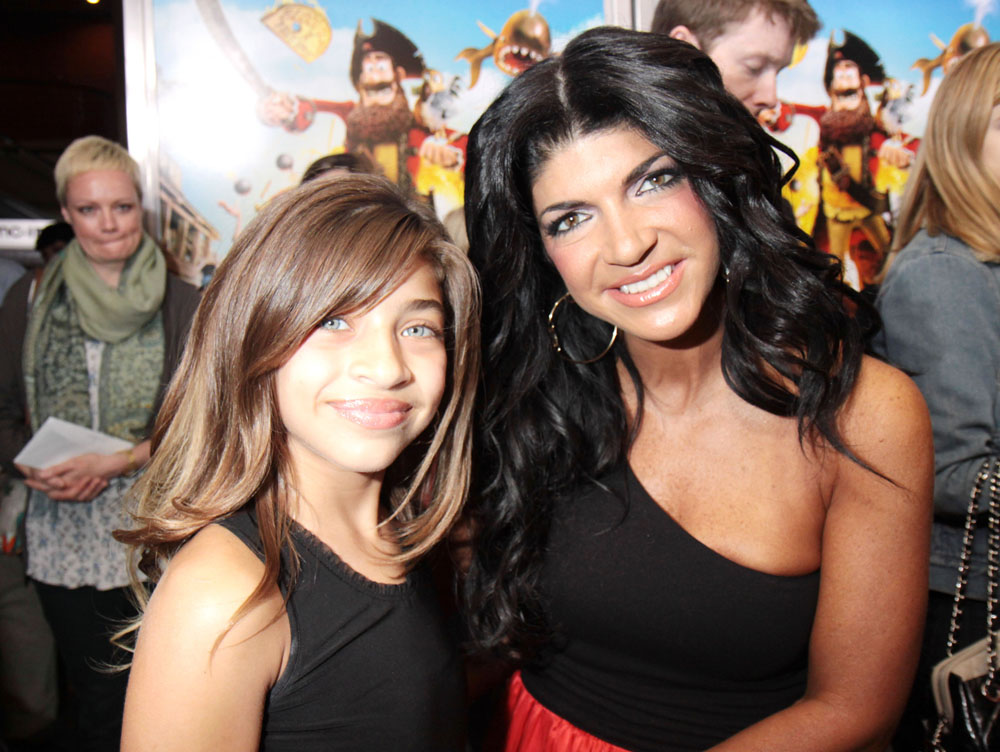 No matter what is happening, Teresa and Joe Giudice are going to act like everything is fine. That's how they defrauded creditors out of millions and continued to dig their legal hole deeper until they both got saddled with prison sentences. So that's why it's not surprising to see that Teresa's 13 year-old daughter, Gia, has released a holiday music video with her all-girl band, 3KT. This will be the last Christmas that Gia will spend with her mother, who must report for her 15 month prison sentence in early January. It's all good though, because Gia is psyched for the holidays and she's dancing around with her little buddies.
Here's the video:

While I didn't get through the entire thing, that was much less horrible than I was expecting. It was mediocre and not memorable at all, but it wasn't horrible. The thing is, Gia is just 13. She seems way too young to releasing stuff like this publicly. While she's wearing a lot of makeup here, at least she's wearing normal clothing, which is more than you can say for her last video, a cover of Britney Spears' Circus. In their last video the girls were wearing crop tops, bustiers and what I guess what you would call hot pants shorts, so this is an improvement.
There's also the matter of funding for this video. The girls had started a kickstarter asking their non-existent fans for money. They raised just $900 out of the $7,500 they claimed to need to film the video. So guess what? Teresa and the other parents paidfor this video. Teresa wasn't about to say no or "spend less money" to her daughter despite the fact that she's millions in debt. She will never change. Oh and the huge home with the giant fireplace in the video is of course Teresa and Joe's mansion, custom made with other people's money.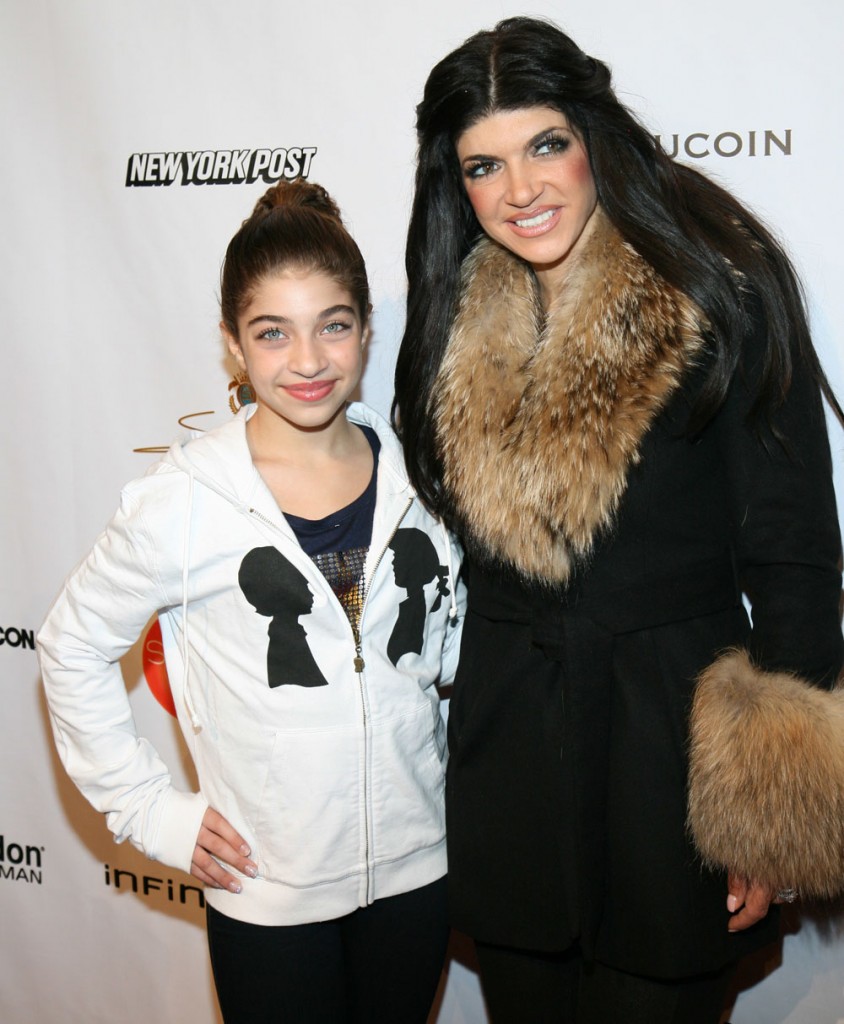 photos are from 2013. Credit: WENN.com