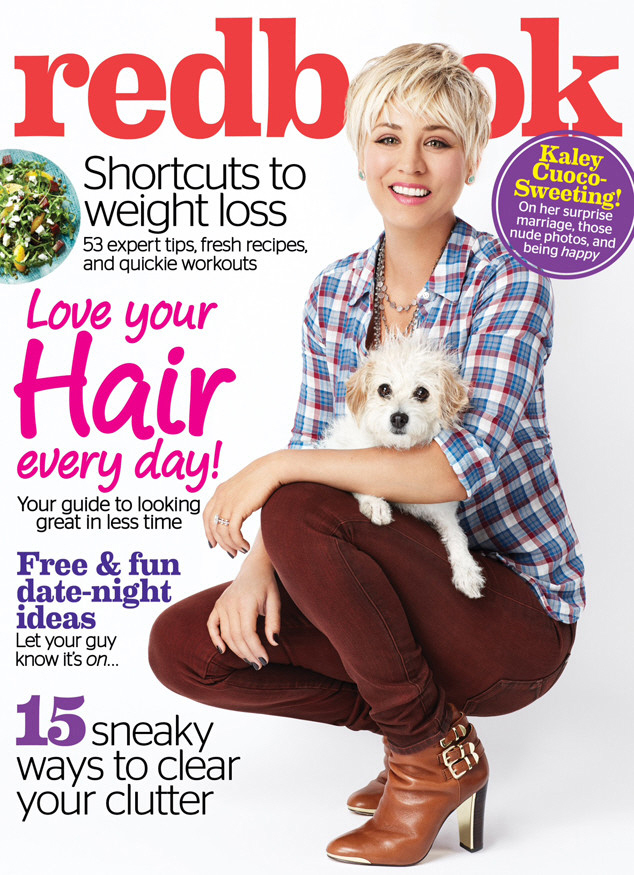 A few days ago, I covered Kaley Cuoco's Redbook interview – go here to read the original post. Over the course of the interview, Kaley was asked if she self-identifies as a feminist. A lot of you are tired of actresses getting this question. I am not. I actually like the fact that so many prominent women in the public eye are talking about feminism and being asked about it. It might be the "trend" or whatever, but I find feminism questions more interesting than questions about hair, diet and makeup. And just FYI, for all of the people crying double-standard: lots of men are being asked about feminism these days too. Anyway, when Kaley was asked "Are you a feminist?" this was her reply:
"Is it bad if I say no? It's not really something I think about. Things are different now, and I know a lot of the work that paved the way for women happened before I was around… I was never that feminist girl demanding equality, but maybe that's because I've never really faced inequality. I cook for Ryan five nights a week: It makes me feel like a housewife; I love that. I know it sounds old-fashioned, but I like the idea of women taking care of their men. I'm so in control of my work that I like coming home and serving him. My mom was like that, so I think it kind of rubbed off."
[Via Redbook]
While that's not the most ignorant thing I've ever heard, it's still not the position I would expect from a 29-year-old woman who has worked in an industry that has historically been very, very harsh for women. At best, she sounds Pollyanna. At worst, she sounds like a vapid fool. Well, Kaley took to her Instagram to "correct the record". And I'm not sure what she's really trying to say here?
In my Redbook article, some people have taken offense to my comments regarding feminism- if any of you are In the "biz" you are well aware of how words can be taken out of context. I'm completely blessed and grateful that strong women have paved the way for my success along with many others. I apologize if anyone was offended. Anyone that truly knows me, knows my heart and knows what I meant.
"I apologize if anyone was offended"??? She didn't make a racist comment. She didn't drunkenly mouth off to a cop. She didn't do anything "wrong" or illegal. If she doesn't self-identify as feminist, no one is "offended". We just think she sounds stupid, and her non-apology, half-excuse of "I was sort of misquoted but I'm still not really going to explain how I was misquoted but if you know me, you totally understand, right?" is actually the offensive part.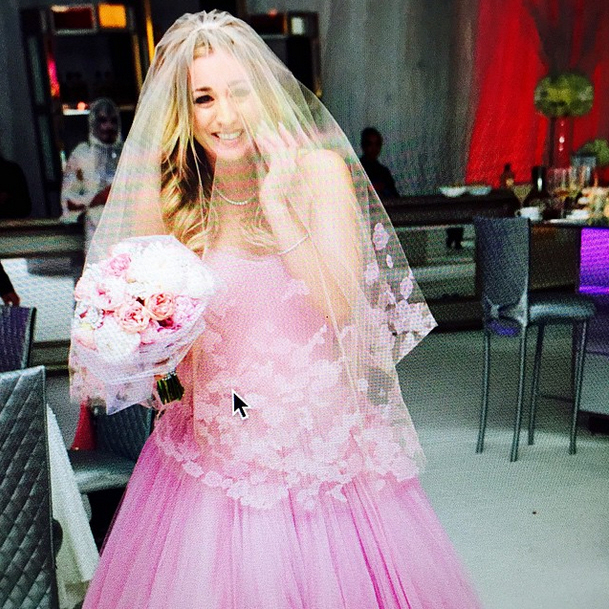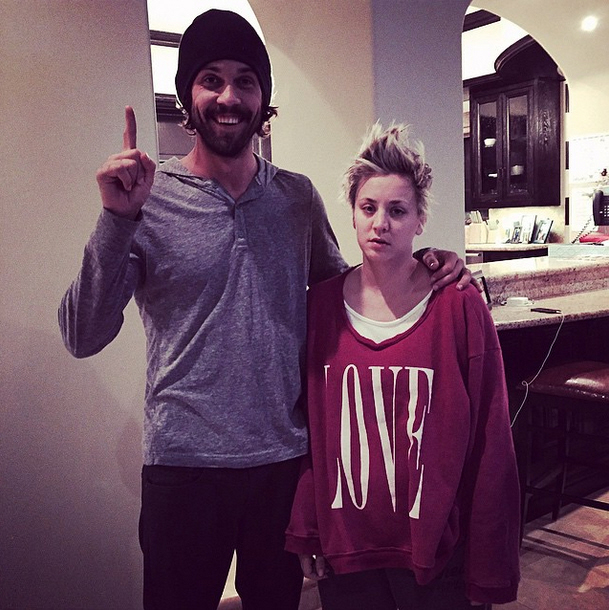 Photos courtesy of Kaley's Instagram, cover courtesy of Redbook.