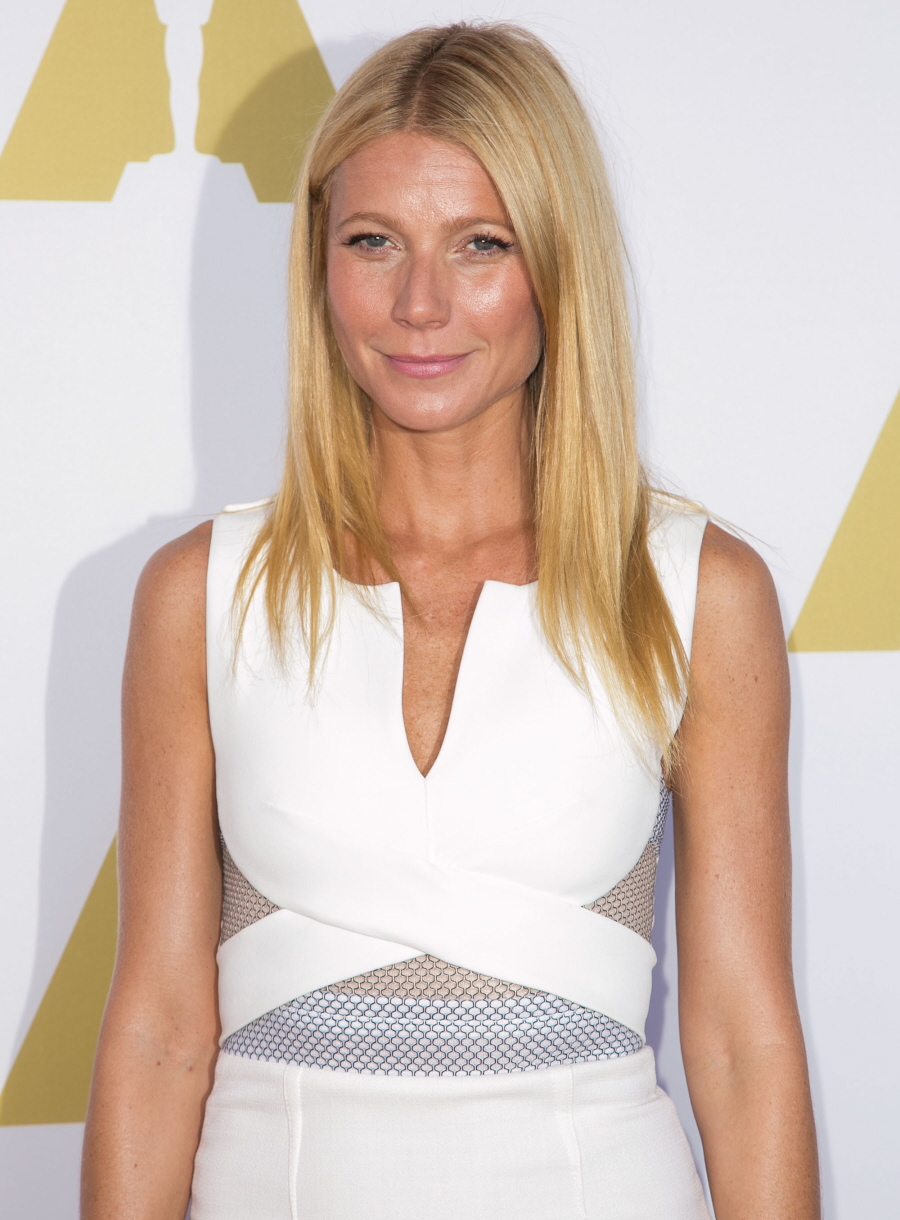 Gwyneth Paltrow is a self-made woman! She pulled herself up by the bootstraps and worked her family connections to the bone. You have no idea how hard she worked to make a name for herself. And by "name" I mean "telling people she was the daughter of Bruce Paltrow and Blythe Danner." What's hilarious (to me, at least) is we're getting all of these new Goop interviews because she's promoting that terrible-looking Mortdecai, which comes out in a few weeks. Gwyneth tries so hard to only align herself with the crème de la crème, the most elite, and here she is carrying the bulk of the publicity for a hideous-looking Johnny Depp film that no one wanted. So, apparently, Gwyneth covers the new issue of Marie Claire. We don't have the cover yet or anything, but Page Six has some interview excerpts and they're priceless.
Consciously uncoupled Gwyneth Paltrow called herself "misunderstood" in a recent interview — and dropped an ­F-bomb while describing her relationship with rock star Chris Martin.

"We've worked really f- -king hard to get to [this] point," she said of rebuilding a relationship with the Coldplay frontman and father of her two children. "But we're very, very close, and it's so nice," the Oscar-winning actress and lifestyle guru told Marie Claire. Paltrow and Martin even spent Thanksgiving with the kids, Apple and Moses.

"I feel like it's, in a way, the relationship we were meant to have," she said.

Paltrow, who is co-starring with Johnny Depp in the upcoming comedy "Mortdecai," hopes her kids will be "more whole and happier" because of how they've handled the divorce, she said weepily. As for why her 10-year marriage officially went up in smoke, she insisted that "there was nothing dramatic."

"I had built my life on trying to be all things to all people, and I just couldn't do it anymore, and I really had the sense that I wasn't allowed to have needs, and I had to prove my specialness or self-worth by doing all this stuff and taking care of everybody else, and I just sort of hit a wall," she said.

The "Shakespeare in Love" star has been put down for trying to be too perfect and for sharing out-of-touch thoughts with the public — but she says she is just "misunderstood" sometimes.

"Look, one of the disadvantages of having been famous for so long is I've said some stupid things," she explained. "But when words are put into my mouth, those are the situations I feel aren't quite fair."

She also distanced herself from the much-maligned phrase "conscious uncoupling," which she was teased for using to describe her divorce.

"You can make fun of the term or whatever," Paltrow said. "I didn't invent it."
Oh, Gwyneth sounds a bit touchy in this interview, doesn't she? Let's unpack it. First of all, I don't really have a problem with what she says about Chris or their relationship. I think they're still very close and they really have worked hard on keeping everything peaceful and respectful for their kids. As for the "conscious uncoupling" thing – true, she didn't "invent it". But she certainly brought it to the forefront and yes, people teased her about it. As they should.
Gwyneth admits she's "said some stupid things" but makes it sound like those stupid things happened when she was a lot younger. Nevermind the fact that she literally JUST SAID she was a self-made woman. And no, that's not "putting words into her mouth." She really says stupid crap all the time. Peasants just don't understand though.
As for her statement about "trying to be all things to all people," I feel like that's a dog whistle for peasant mothers. Gwyneth is trying to say that she's the same as you, that she struggles to raise her children and be a supportive wife and often she found no time for herself. I believe that she stayed in her marriage because she thought "divorce is not an option" and because she truly thought supporting Chris's every move would be enough. But let's not not kid ourselves, Gwyneth always had time to look out for Gwyneth. Gwyneth always finds the time to get hers.
Oh, last story – In Touch Weekly says that Gwyneth was – GASP!!!!! – discount shopping recently. A "witness" told In Touch that Goop was "at a Marshalls discount store… She was just browsing alone." A Marshall's??? How gauche.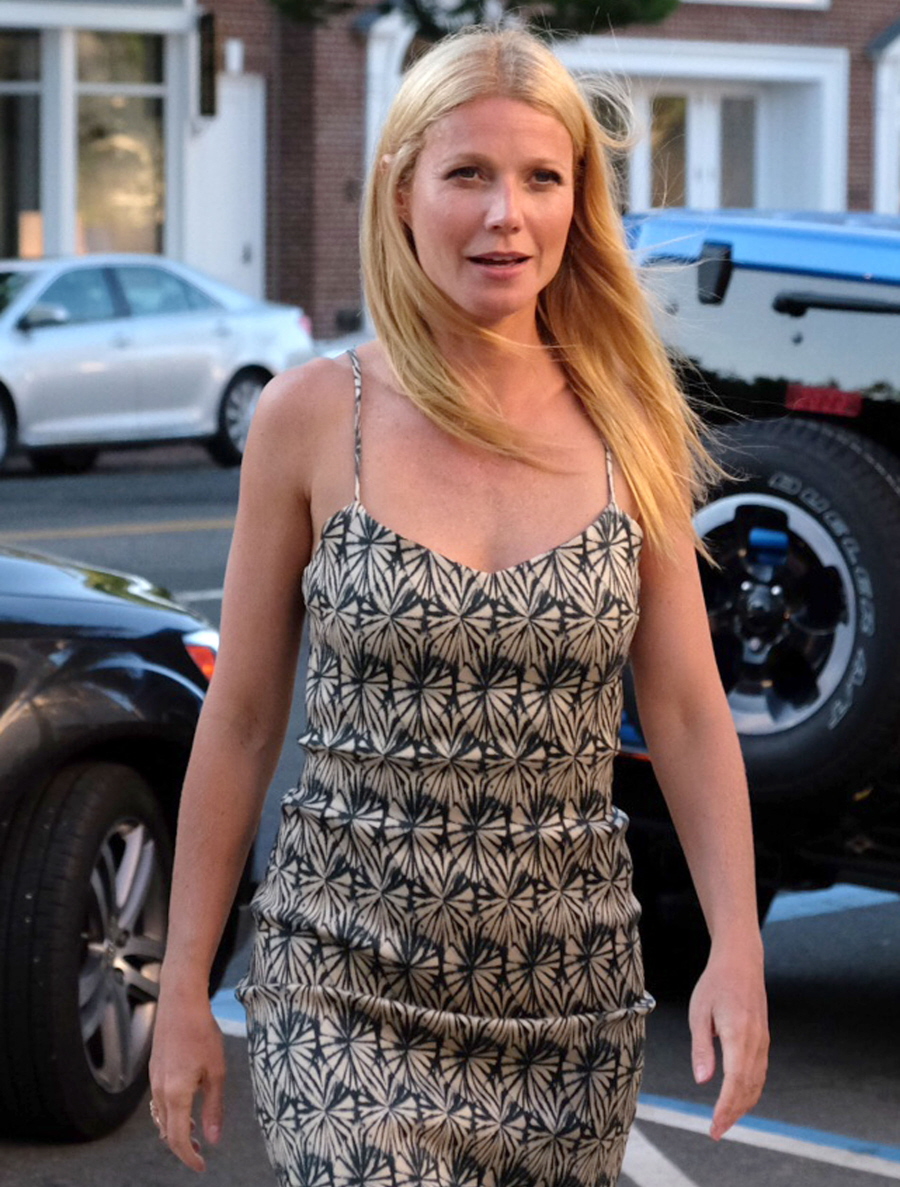 Photos courtesy of WENN.