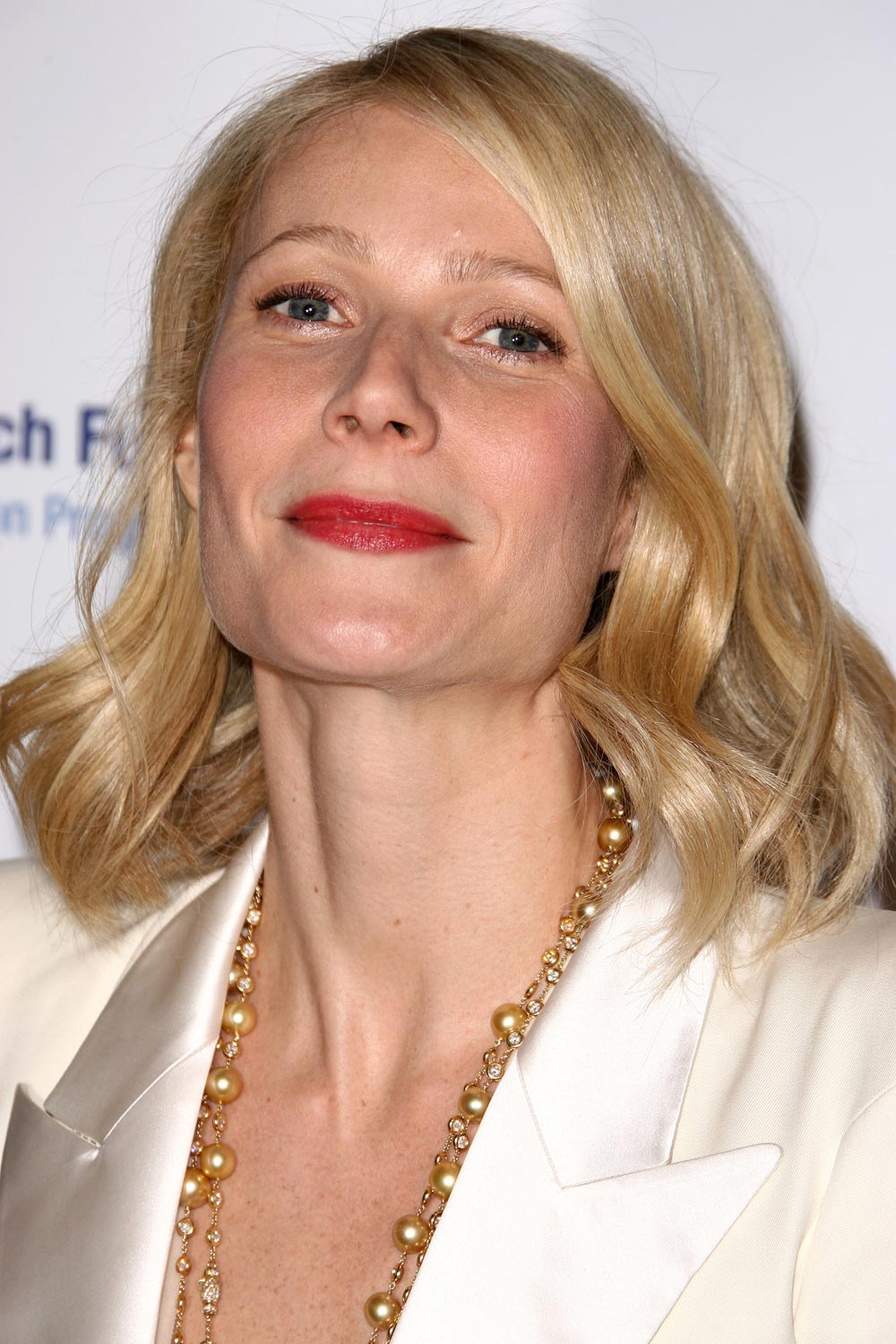 Dear little Gwyneth Paltrow has some high standards for herself: perfection – or that's how it seems from her haughty attitude. And she appears to expect nearly the same from those around her: that's why she's always lecturing the rest of us – via her interviews and website – on how to be as perfect as she. In fact Gwyneth's only imperfection seems to be that she has quite a temper when everyone else isn't up to snuff, according to director James Gray. He tries to word it nicely, but it's pretty easy to see through it.
Gwyneth Paltrow does not always help herself. From crying at the Oscars to naming her children Apple and Moses, she often inspire snorts of derision. A Hollywood princess who thinks nothing of wearing seven different pairs of heels in four days for the Iron Man premieres, it doesn't helps that she comes on like a self-help podcast. "If I've learned anything, it's that we're all one," she says, in another set of vertigo-inducing heels and a snug outfit by vintage French designer Celine. "We're all from the same soul."

This, of course, comes from a woman who is a "dear friend" of fashion designer Valentino, and confesses to having read Vogue since she was a 15-year-old, while attending New York's elite Spence School. Aided by the statuesque physique, blonde curls and haughty look, the 36-year-old Paltrow hardly comes across as one of us.

James Gray, who directs her in her new film Two Lovers, thinks he knows why. "She has a certain public persona that she doesn't suffer fools gladly. Like on a movie set, if the crew is not ready when you call her, she gets incredibly angry.

"But I understand why. She likes take one. She's there and she's keyed up." This, he says, is not the real Gwyneth. "She's quite earthy in a way."
[From the Independent]
I'm imagining Gwyneth is some kind of Christian Bale-esq tirade. That'd be awesome. I wonder how Ms. Perfection handles herself when she's "incredibly angry." Throughout the rest of the article, there are all sorts of quotes from her on how to be a better person like, like: "'Pause before reacting. Clean out your space. Read something beautiful. Treat yourself to something. Go to a city you've never been to. Learn something new. Don't be lazy.'" Wonder if she pauses before reacting in anger? Something tells me probably not, or it wouldn't have been worth mentioning.
I find this woman more and more aggravating with every word I read about her. She's so self-congratulatory. No one is a bigger fan of Gwyneth Paltrow's depth and wisdom than Gwyneth Paltrow.
Here's Gwyneth at "Saks Fifth Avenue's Unforgettable Evening" in Beverly Hills on 2/10/09 with Rita Wilson and Courteney Cox. Images thanks to Fame.com.