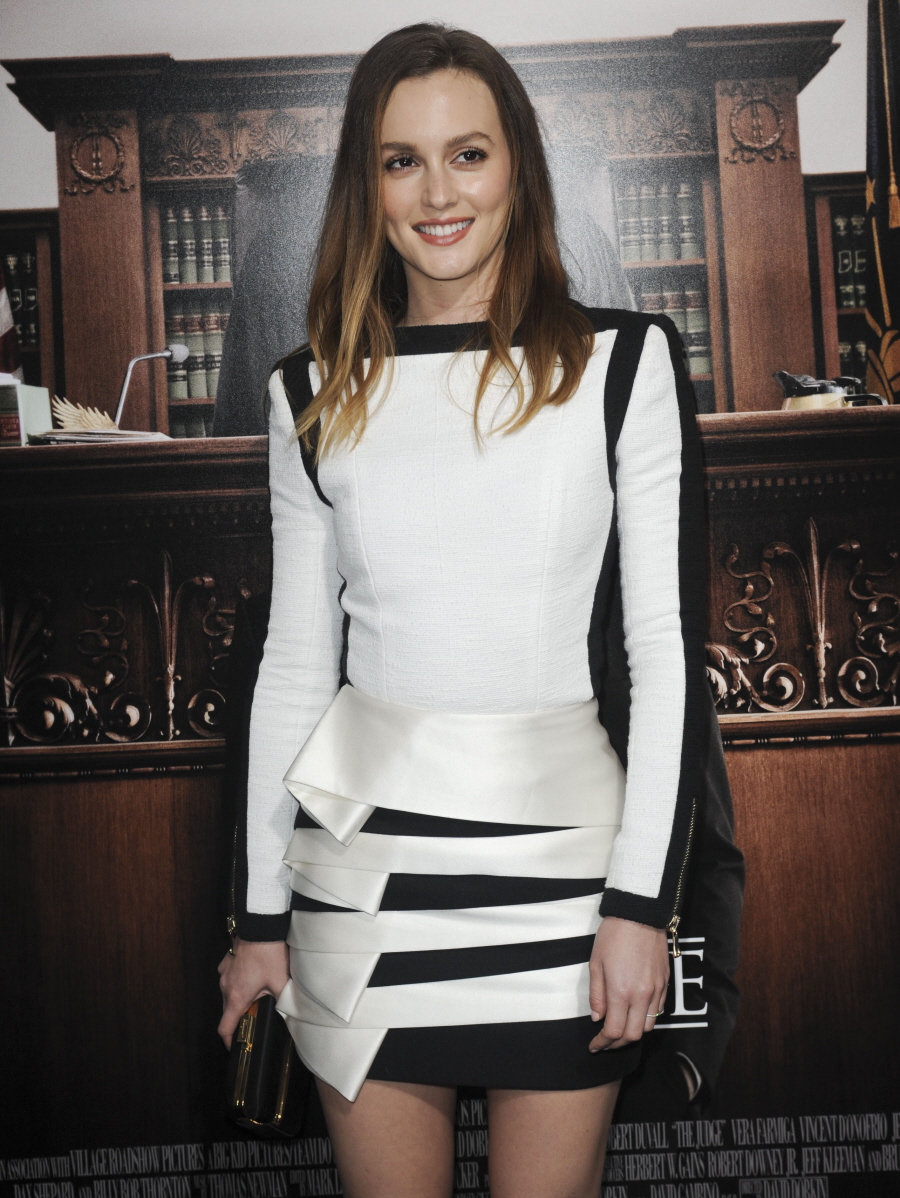 In the spring and summer of 2014, Leighton Meester starred in the Broadway revival of Of Mice and Men with Chris O'Dowd and James Franco. The show was well-received. One of the most interesting pieces of news to come out of it was this HuffPo essay that Leighton wrote about her character, the only woman in the play, identified only as Curly's Wife. Leighton's examination of her character reads as a feminist critique, and a well-researched one at that (she references letters written, decades ago, by John Steinbeck to an actress playing the part). I've always liked Leighton and wanted good things for her, and it's always bothered me that Blake Lively came out of Gossip Girl with the bigger career/buzz. And you know what will help Leighton? The fact that she's so smart and she's thought about the politics of being a woman a little bit more than "I like to cook, thus I cannot be a feminist."
Wonder if Leighton Meester read Kaley Cuoco-Sweeting's Redbook interview? The former Gossip Girl star is no stranger to the topic of feminism—after all, she wrote an op-ed piece for The Huffington Post over the summer titled "I'm Not a Tart: The Feminist Subtext of Steinbeck's Of Mice and Men."

So when asked whether or not she considers herself a feminist during a recent interview with radio station B-93.7's Broadway's Electric Barnyard, Meester didn't skip a breath before responding, "Yeah, it shouldn't be some sort of sensational news item," and added, "It's something that I think all people should say about themselves."

When she wasn't discussing feminism, Meester answered a question that is probably on every Gossip Girl fan's mind—is a reunion ever going to happen?! She was quick to answer this one, too, and unfortunately, her one-word reply was, "Nope."
Word. Leighton's comments came just after the news cycle about Kaley Cuoco, so obviously, people are like "OMG Leighton is throwing shade at Kaley!" I don't think Leighton is being that specific about it though and it's not like Kaley is the only vapid fool saying dumb crap about feminism these days.
Anyway, I love Leighton. She's very matter-of-fact and no-nonsense. She seems very cool.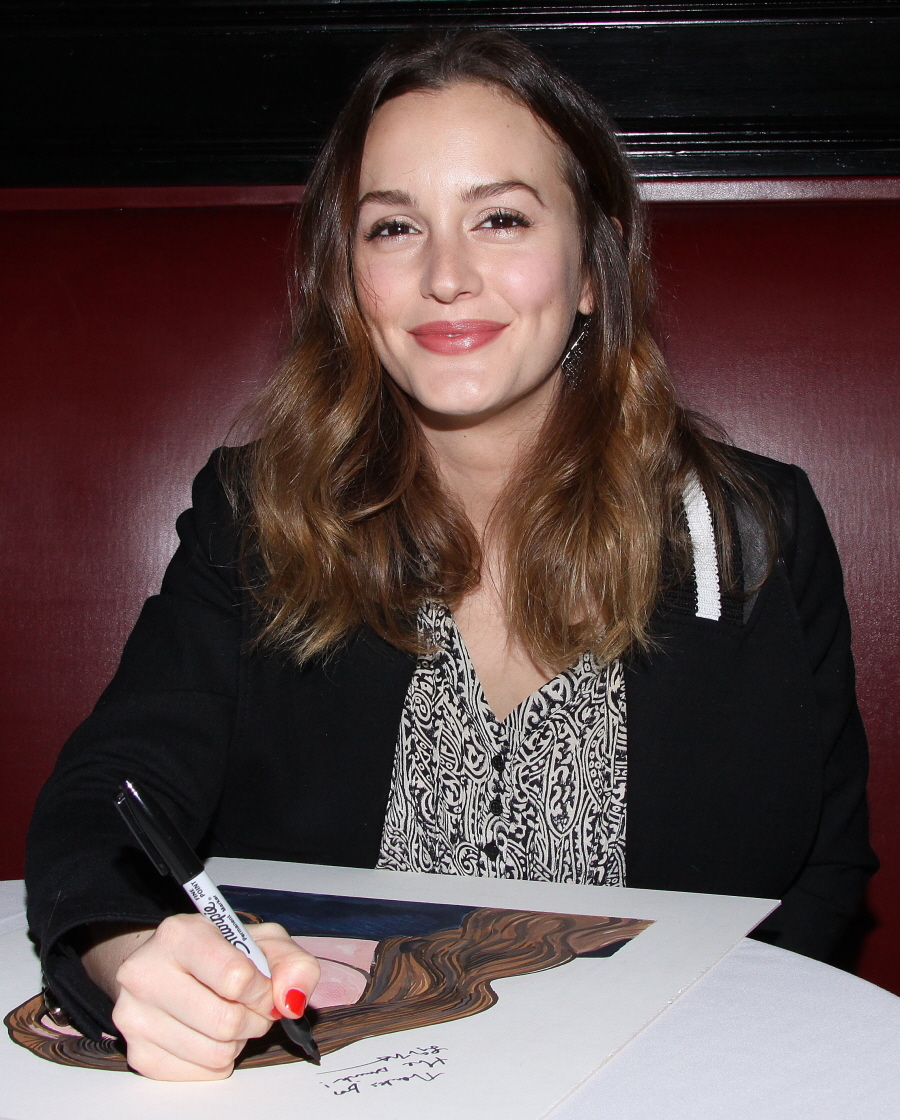 Photos courtesy of WENN.