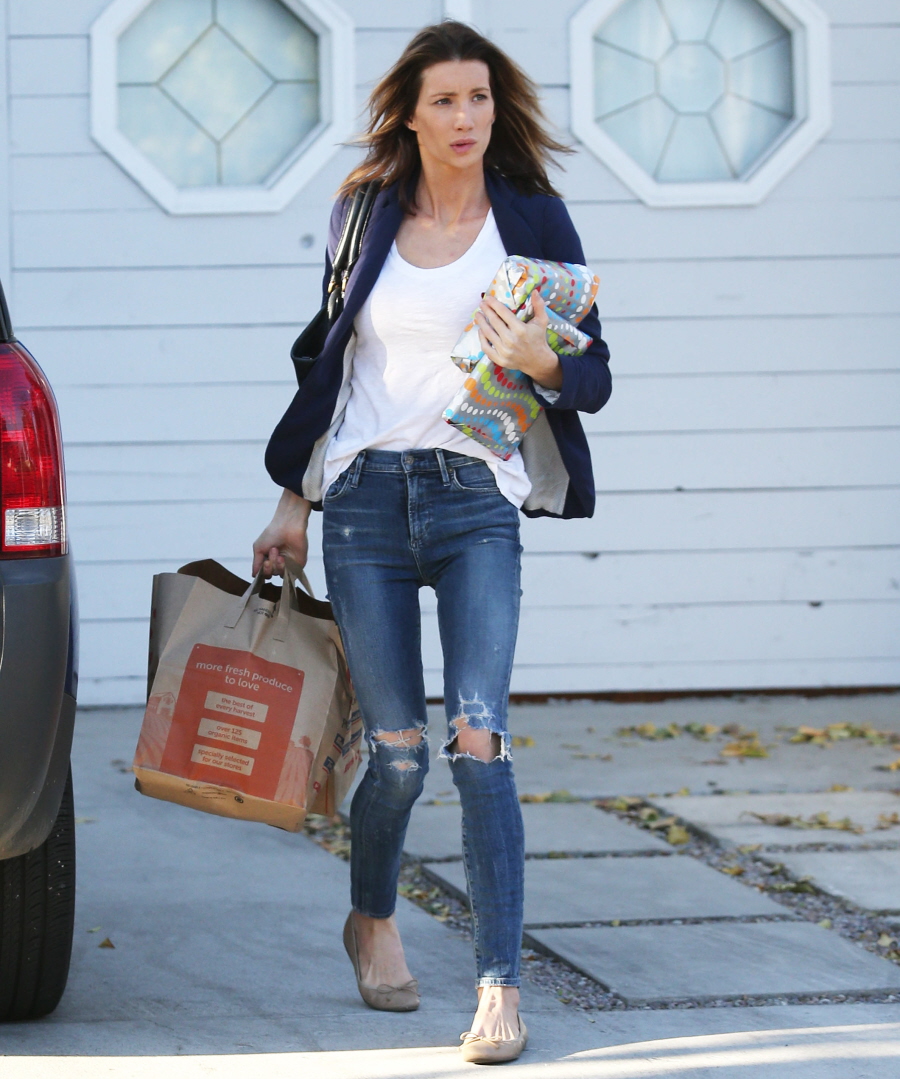 Here are some photos of Sonni Pacheco out and about on Friday in LA. Fame/Flynet says she went to Trader Joe's and then went by a friend's house. This is the first time I've seen Sonni get pap'd on her own, without standing next to her now-estranged husband Jeremy Renner. She's a lot thinner than I remember? But yeah, she's a pretty girl. I imagine there was a lot of heat between Sonni and Jeremy when they first got together. And then she got pregnant, and they tried to make it work but at the end of the day… they just couldn't. That's one version of events. The other version might be that Jeremy is some kind of control freak or emotional abuser who stole Sonni's passport, Social Security card and other vital documents. Which do you believe?
Just after the news of Sonni's divorce filing (citing "fraud") went public last week, The Daily Mail caught up with her outside of her rental home:
Avengers star Jeremy Renner's marriage is over after just 10 months. But according to his wife Sonni Pacheco, who filed papers earlier this month citing irreconcilable differences, 'everything is fine'. Speaking exclusively with MailOnline from her rental home in West Hollywood, the Canadian model discussed her divorce from the actor.

Sonni exclusively told MailOnline, 'Everything is fine. Yep,' regarding her divorce filing after less than a year of marriage.

When asked if she thought the divorce would settle and resolve quickly, Sonni replied, 'Yep.'

According to the legal filing, however, everything may not be going as smoothly as she claims. It appears to be shaping up to be a bitter split, with the Canadian model demanding he return her passport, birth certificate and social security card, in the legal filing. Pacheco says they have a prenup, but adds it should be considered invalid because it was based on fraud, according to the legal documents. There's no further explanation about the 'fraud' accusation.

She is also seeking spousal support and physical custody of their girl, the use of a Range Rover and for Renner to cover her rent and moving expenses.
She doesn't sound like she's traumatized or anything, but she only said five words to the Mail, so God knows. My theory is still something along the lines of "this is about money." Maybe it's also about custody of their daughter too, but it sounds like it's mostly about money and how Sonni can invalidate the pre-nup. I think she wanted to show Jeremy that she could really make him look bad IF he doesn't pay to make it go away.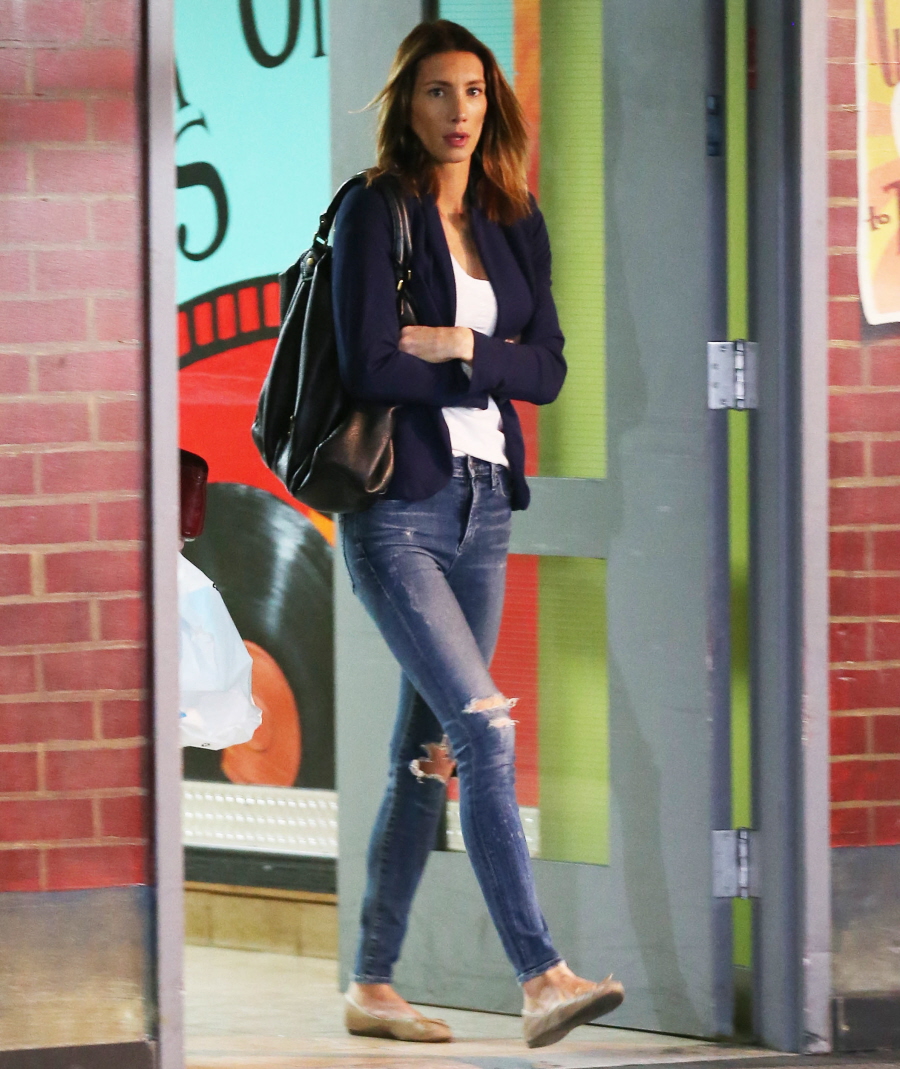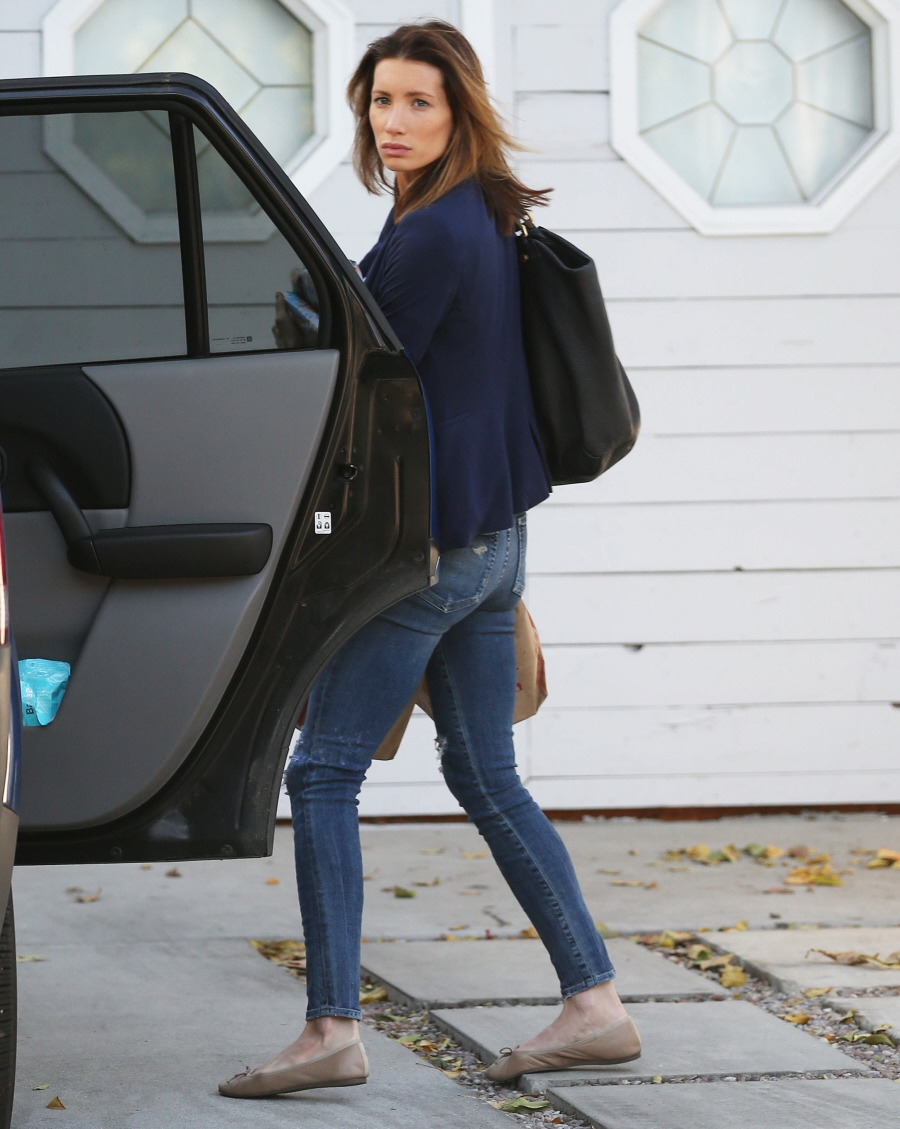 Photos courtesy of Fame/Flynet.