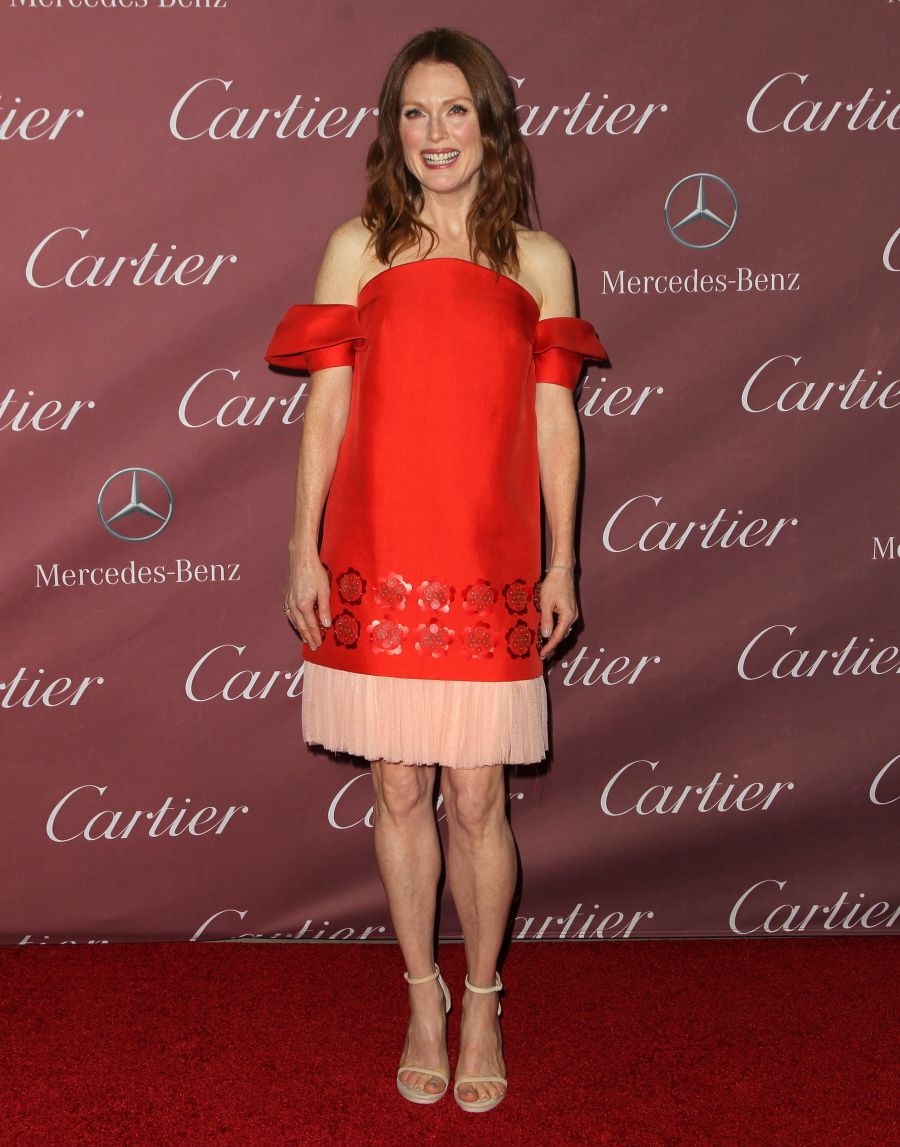 Proving that there's still a lot of hustling left to do this awards season, this weekend's Palm Springs International Film Festival Awards Gala was chock full of potential Best Actress Oscar nominees. Reese Witherspoon has been campaigning since September, basically, and she's been in our face for the better part of four months. But what's interesting is that Julianne Moore, Felicity Jones and now Rosamund Pike are doing some major events too. We haven't seen Rosamund in months – she went back to England to give birth to her second child, and in her absence, she's been pretty much guaranteed a spot at a Best Actress nomination for Gone Girl.
Anyway, let's talk fashion. Apparently, everyone at the Palm Springs event was talking about Julianne Moore's awful dress. This is Delpozo, a label I first saw on Cate Blanchett. They do a lot of weird, graphic designs. And yes, this is awful. I love Julianne, but she doesn't have that Blanchett-quality of elevating even a mediocre or bad look into something interesting. This is just BAD. It's also way too "young" for a 54 year old woman. I wish I could style her – I would put her in darker, minimalist gowns with impeccable tailoring.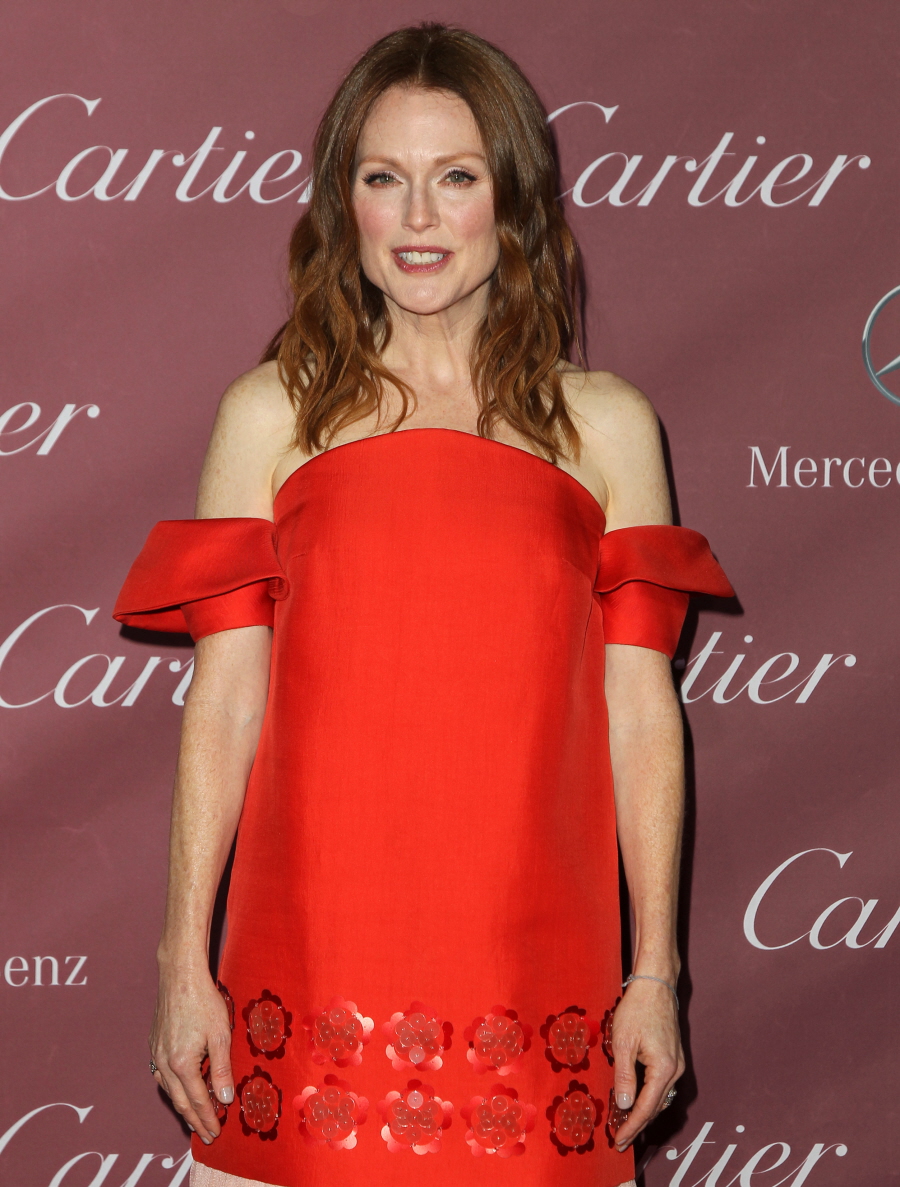 Reese Witherspoon wore this polka-dotted Michael Kors cocktail dress which… it's not my favorite. I actually haven't liked much of anything Reese has been wearing on red carpets lately, but I have been enjoying her casual street style. Her daywear is WAY cuter than whatever her stylist pulls for her for these events.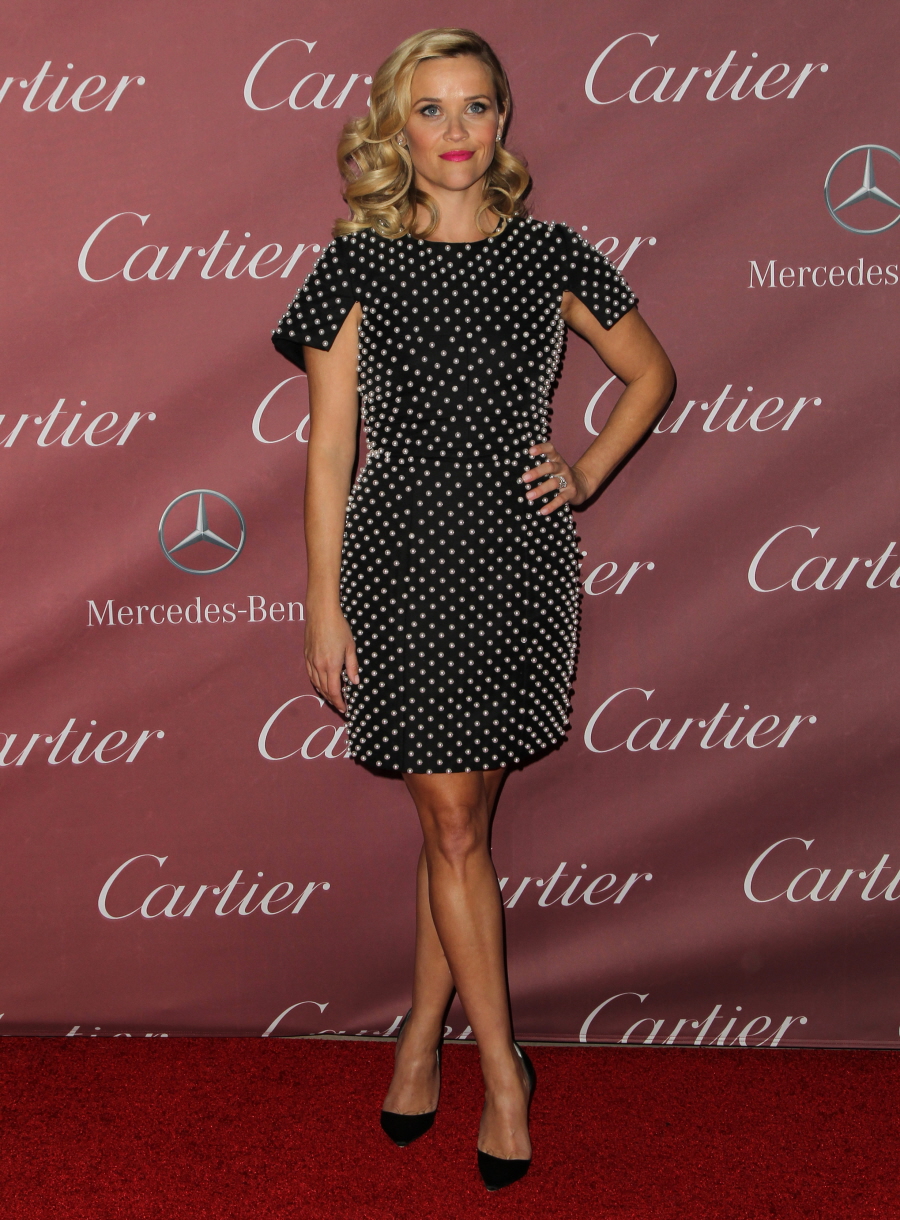 Felicity Jones – a presumptive Best Actress nominee for The Theory of Everything – wore this simple Monique Lhullier dress. It's boring and she's not very noteworthy in it.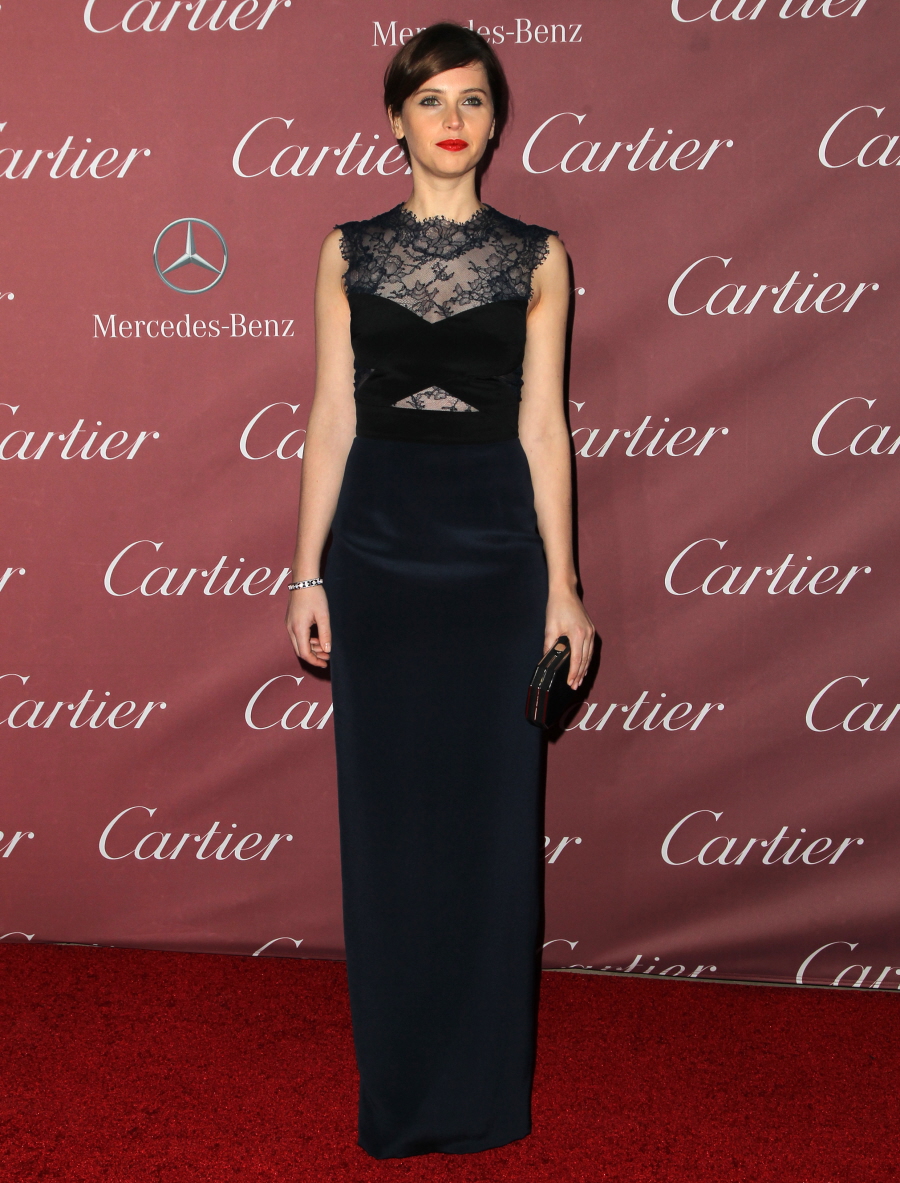 Rosamund Pike didn't want to wear something skin-tight because she just had a baby, so she wore this swinging McQueen minidress. I kind of love it. She looks great! The only thing I would change is maybe making the dress just a few inches longer.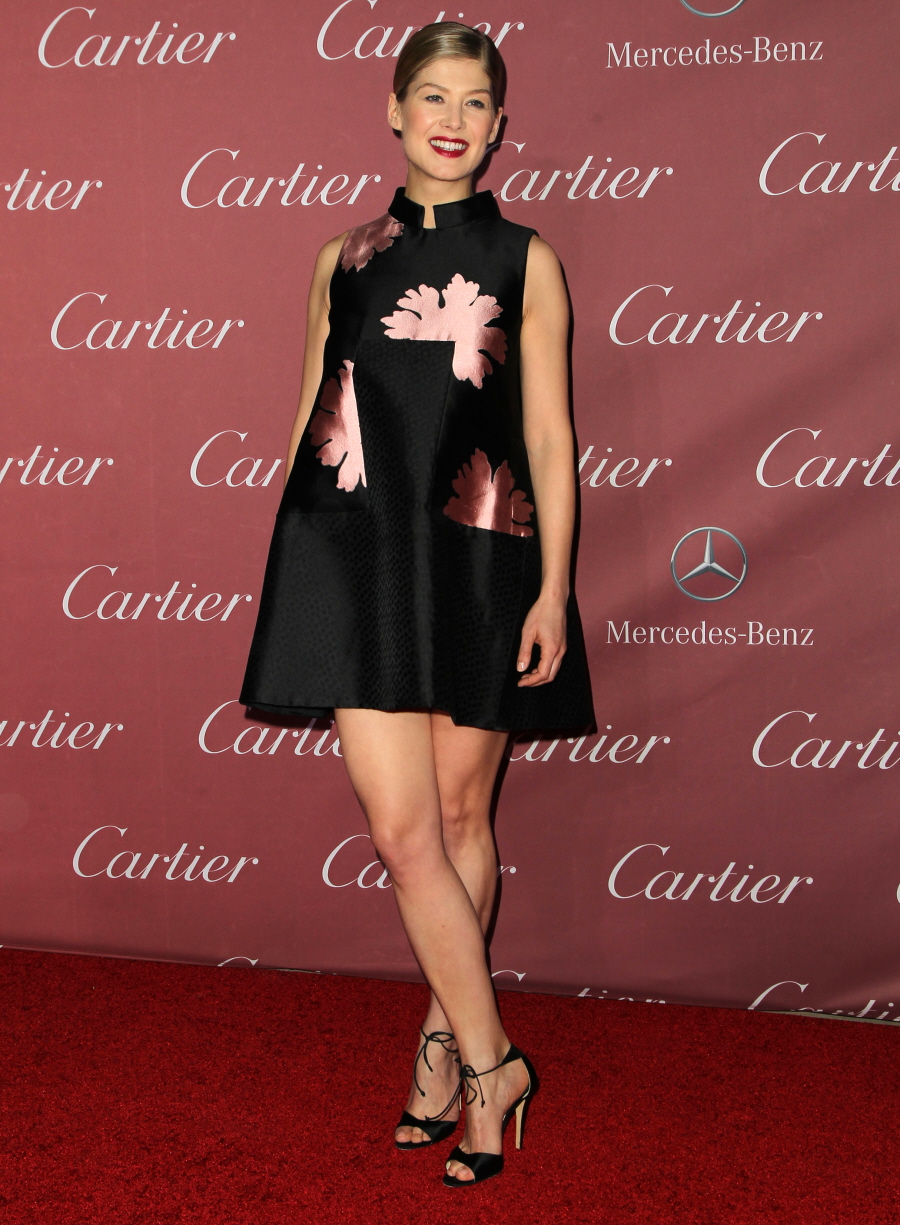 And finally, here are some pics of non-Best Actress hustlers: Laura Dern (still hustling for a Supporting Actress nomination) in a terrible Matthew Williamson (she looks like a moldy carrot) and Eddie Redmayne making his first post-wedding appearance with his wife Hannah Bagshawe.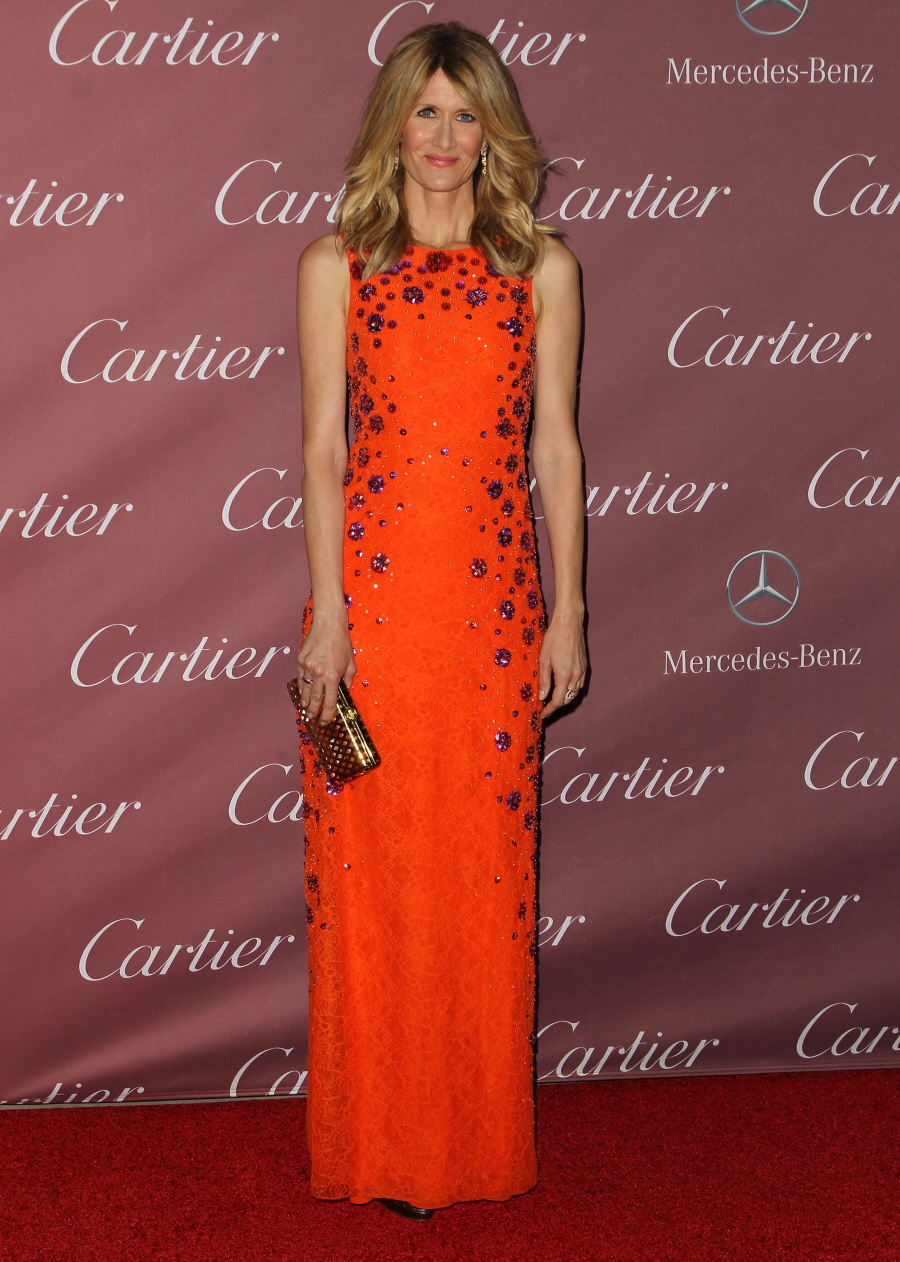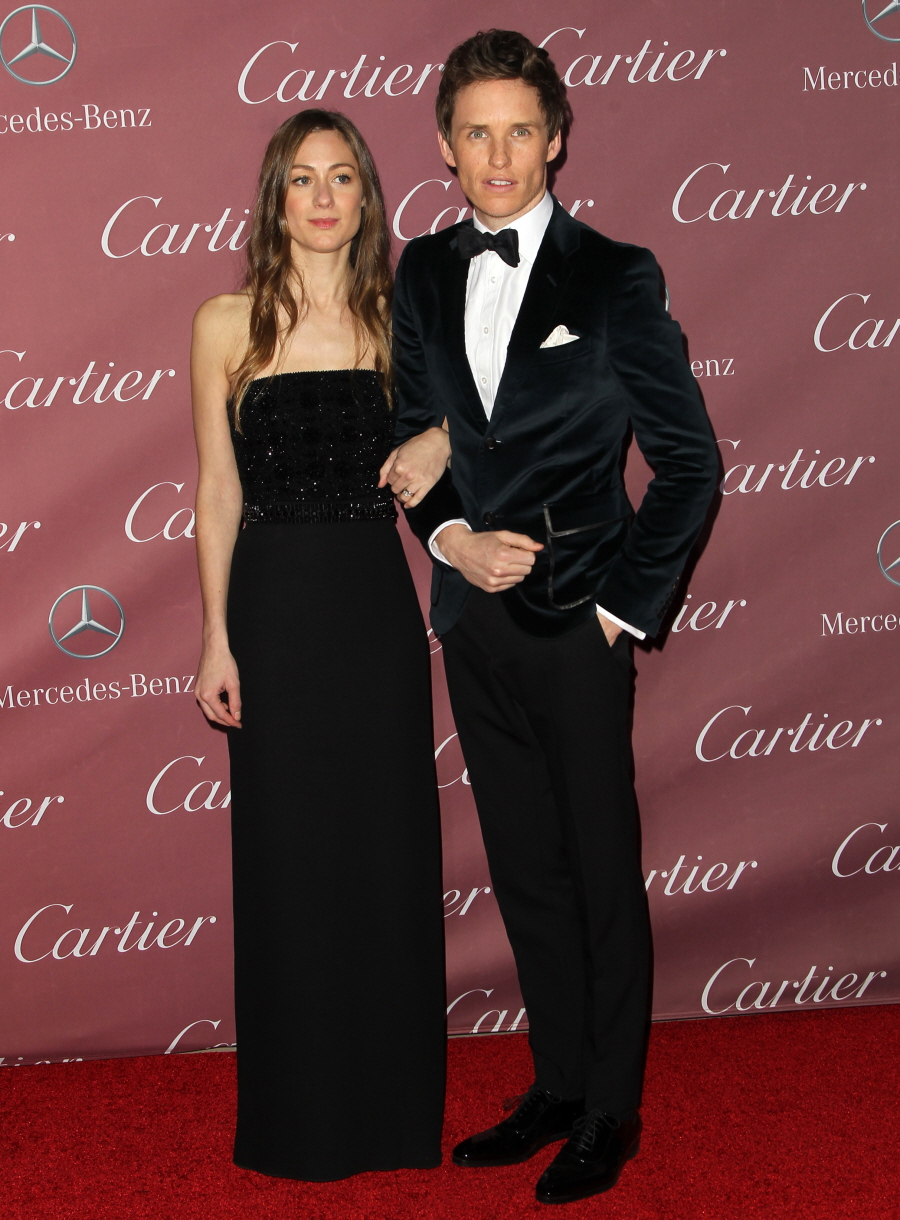 Photos courtesy of WENN.