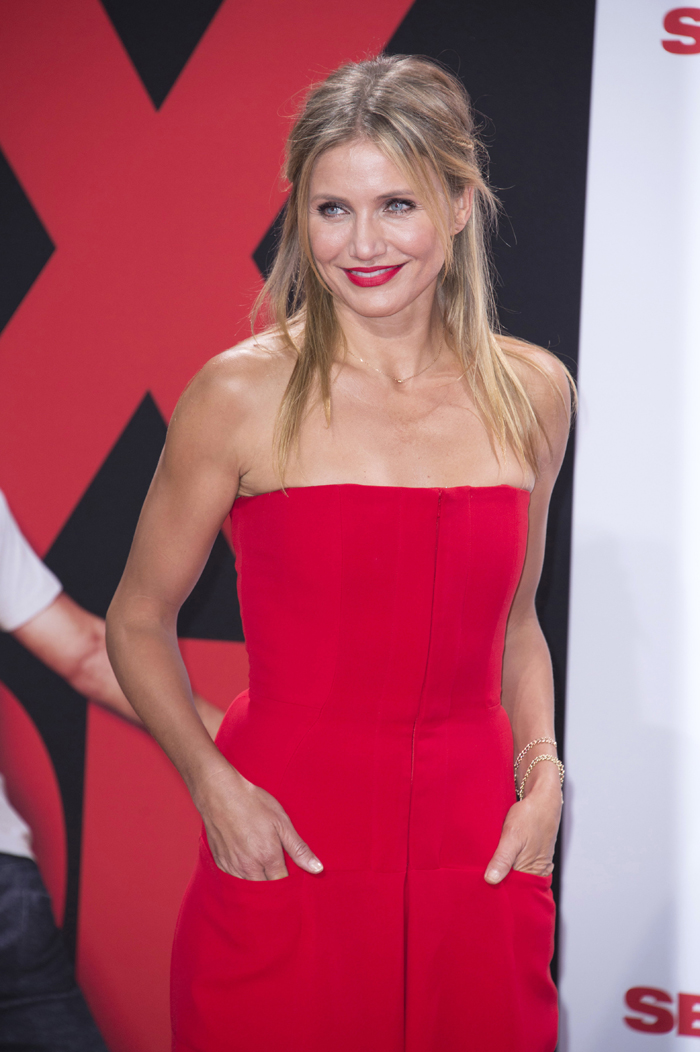 This is a surprise! Cameron Diaz and Benji started dating 8 months ago. Things moved fast, and they announced their engagement last month. That was unexpected, but hey. Good for them. I assumed they'd stay engaged for several months before tying the knot. Nope. Cami and Benji wasted no time at all and got married last night. They did the deed in front of friends and family at Cameron's home. Outlets were tipped off yesterday, but the official word was that Cameron was pretending to throw a pre-Globes party at her house. Why would she do that? She's not up for any awards. The paparazzi flew helicopters over her home and saw tents in the backyard, and the ruse was up. Us Weekly (which nabs all the Diaz-Madden scoops) has the details:
The Sweetest Thing! After years of claiming she wasn't necessarily the marrying type, Cameron Diaz tied the knot with Good Charlotte rocker Benji Madden on Monday, Jan. 5.

The pair said their vows at the Annie star's Beverly Hills pad in front of close friends and family on Monday evening, including guests Reese Witherspoon, Gwyneth Paltrow, Samantha Ronson and Robin Antin. Benji's nephew, Joel Madden and Nicole Richie's son, Sparrow served as the ring bearer. Joining Diaz as her bridesmaids were her BFFs Richie, Drew Barrymore, her sister Chimene and assistant Jesse Lutz. The event was orchestrated by wedding planners Yifat Oren and Stefanie Cove and featured flowers from The Velvet Garden – all companies used by Diaz's longtime pal and Charlie's Angels costar Barrymore in her June 2012 wedding to Will Kopelman.

Before saying "I do," the couple celebrated with a rehearsal dinner catered by Lucques at the star's Beverly Hills pad on Sunday, Jan. 4.
[From Us Weekly]
People confirmed the ceremony with a statement from one of Cameron's friends: "Getting married is the next step when you are totally in love and comfortable with someone. Cameron has found true happiness." Wow. Does this say more about Benji being a nice guy or about all of Cameron's ex-boyfriends? Both. She spent decades dating an army of douchebags. When Cam found a guy who treated her well, she tied it down fast. A few months ago, we all chuckled when People hinted at wedding bells for these two, but those reports were true.
I can't help but wonder if Cameron was really serious about not believing in monogamy and not wanting marriage all along. Perhaps she truly believed those things until Benji came along. These two seemed like such an unlikely couple from the beginning, but it all worked out. Congrats to Cameron and Benji!
I'm including photos of Cameron's backyard during tent setup yesterday. She's also been flashing her engagement ring around town.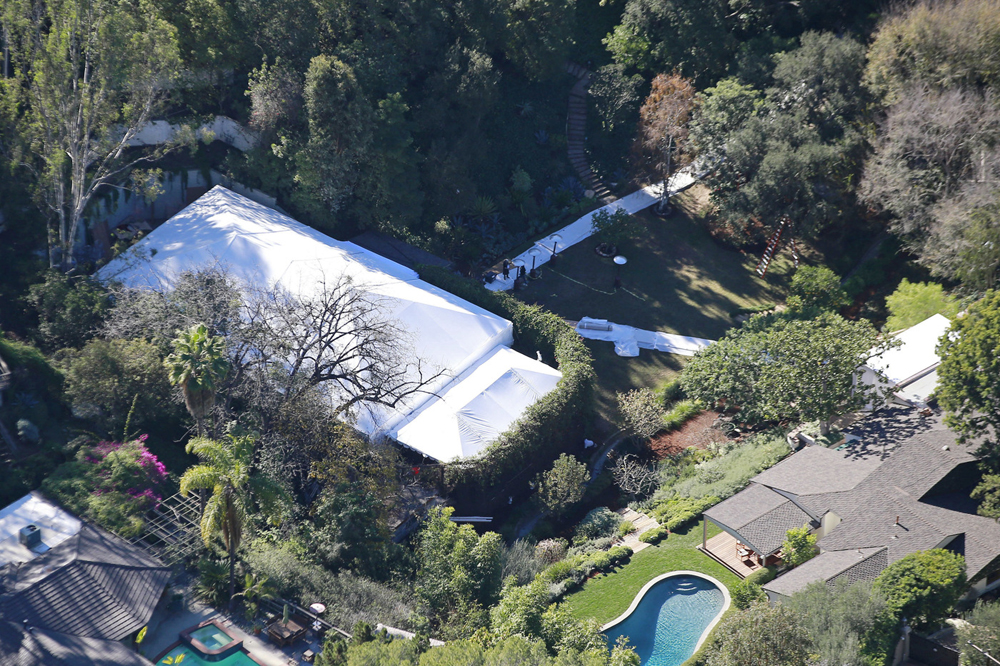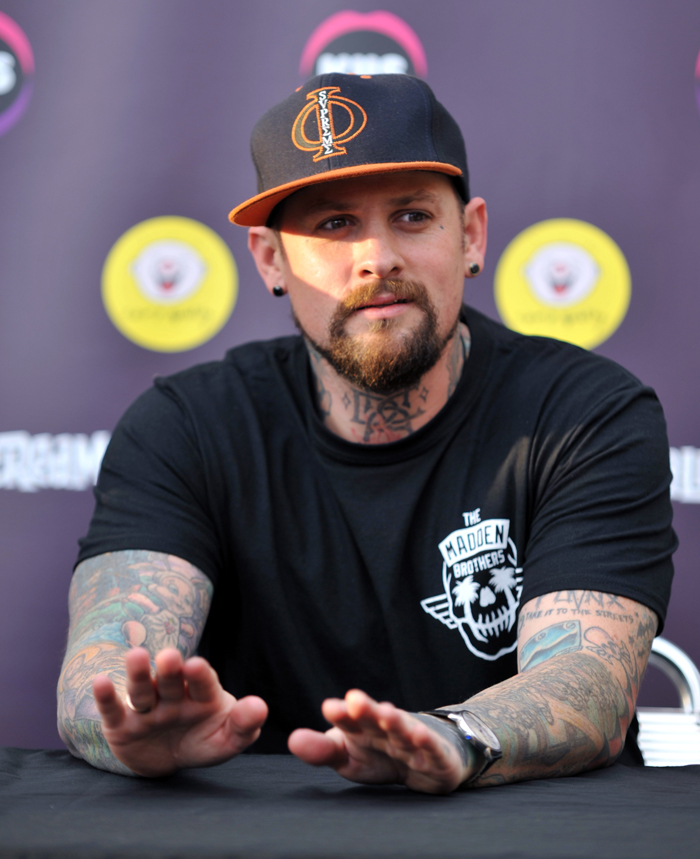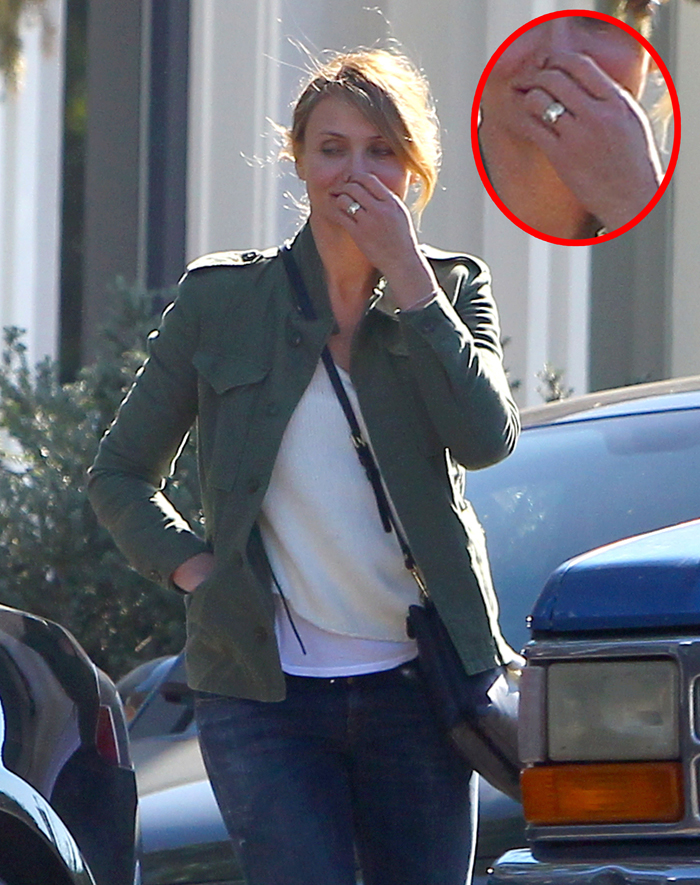 Photos courtesy of Fame/Flynet, Pacific Coast News & WENN