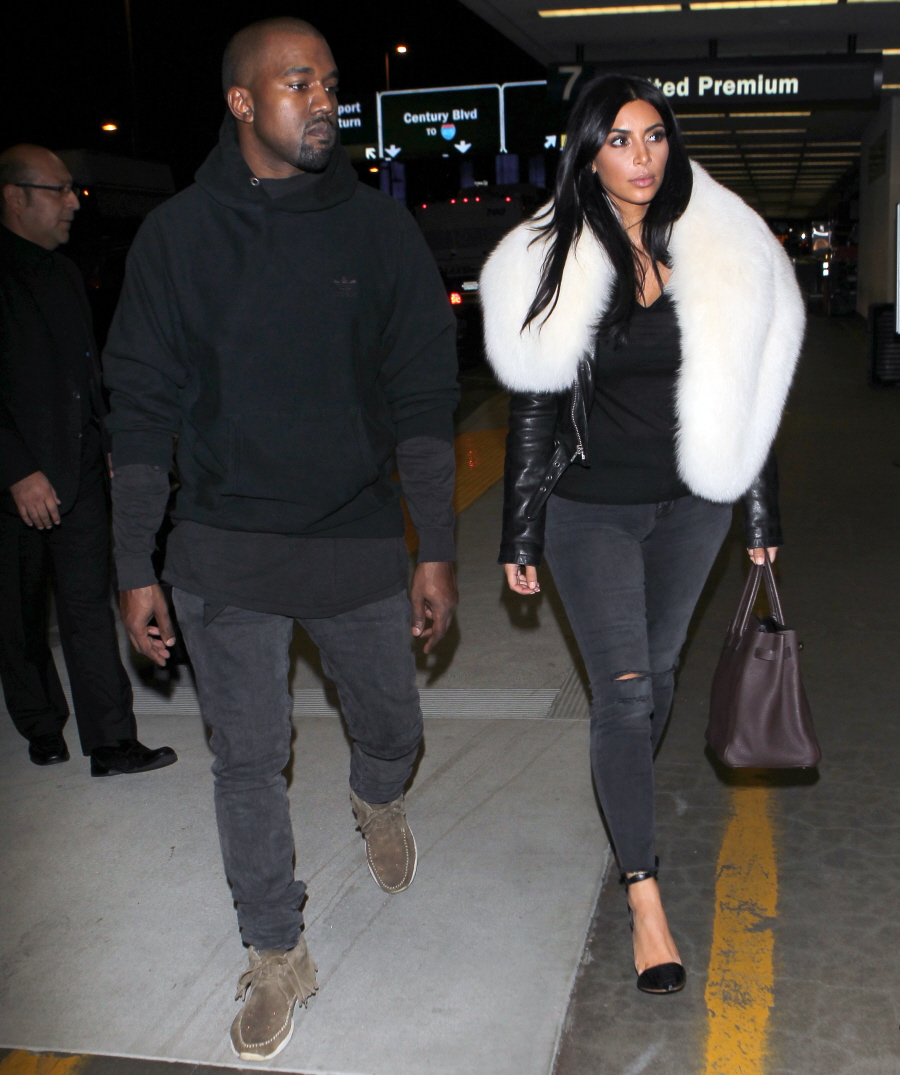 Here are some photos of Kanye West and Kim Kardashian flying out of LAX last night. There are even photos of Kim getting a thorough patdown by a female airport security person, and Kim's pants are so ill-fitting that when she bent down to retrieve a bag, she flashed some butt crack – go here to see the NSFW photos.
What's sort of interesting to me is that just after Christmas, Kim basically told TMZ that she hasn't been flying that much because her doctors want her to reduce the stress in her life if she wants to get pregnant again. Many of us read that as a half-assed attempt to explain why Kim and Kanye spend so much time apart – like, Kim isn't flying to Paris to spend time with Kanye because "doctor's orders." But I guess that was last year's excuse, because now Kim is flying somewhere with Kanye. And no Nori… I guess the baby is with Kris Jenner.
Meanwhile, Charlie Sheen went off on some kind of unhinged rant about Kim – go here to read some of his NSFW comments. I'm not even going to bother to repeat them. He later apologized, but he still had crap to say about Kim, so whatever. Here's my question: why is anyone even paying attention to what Charlie Sheen says?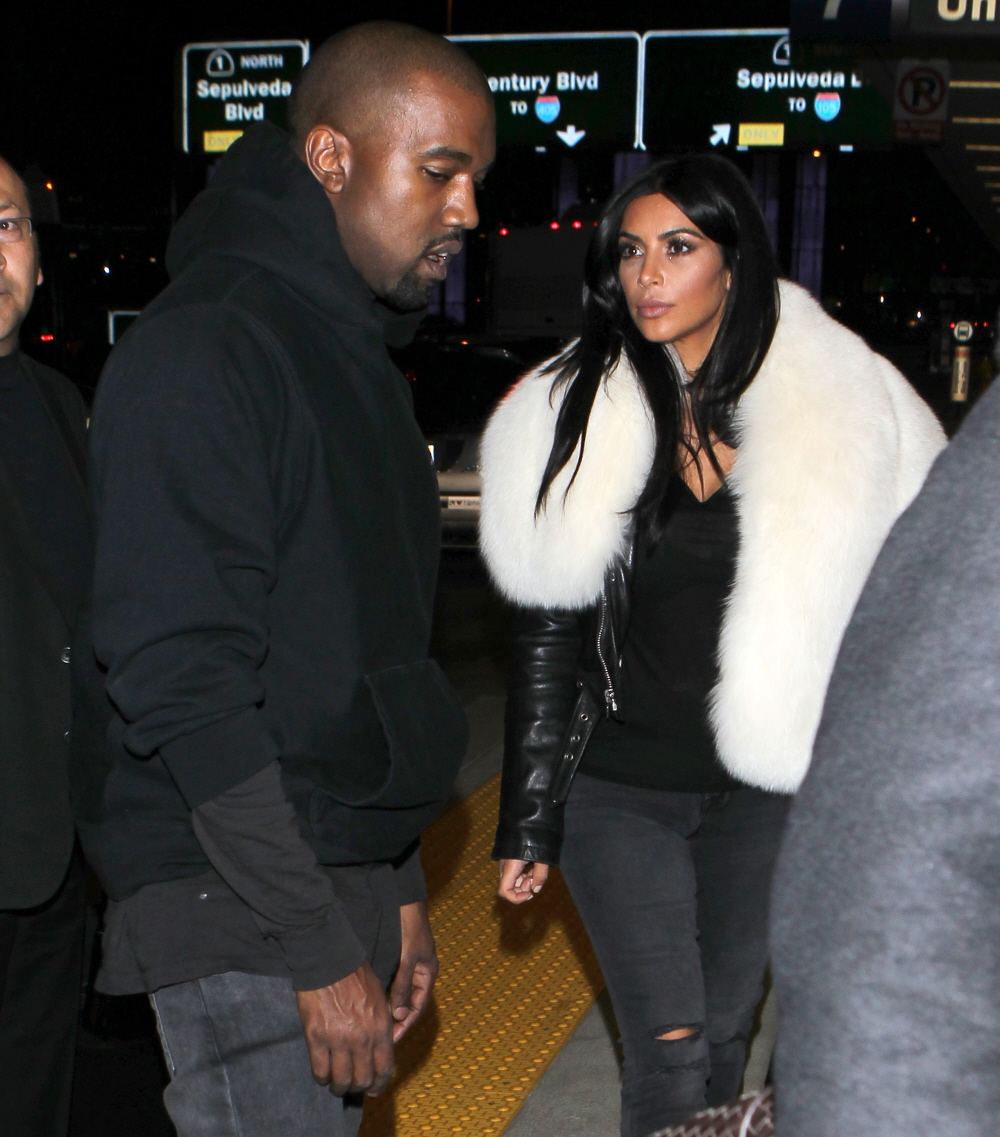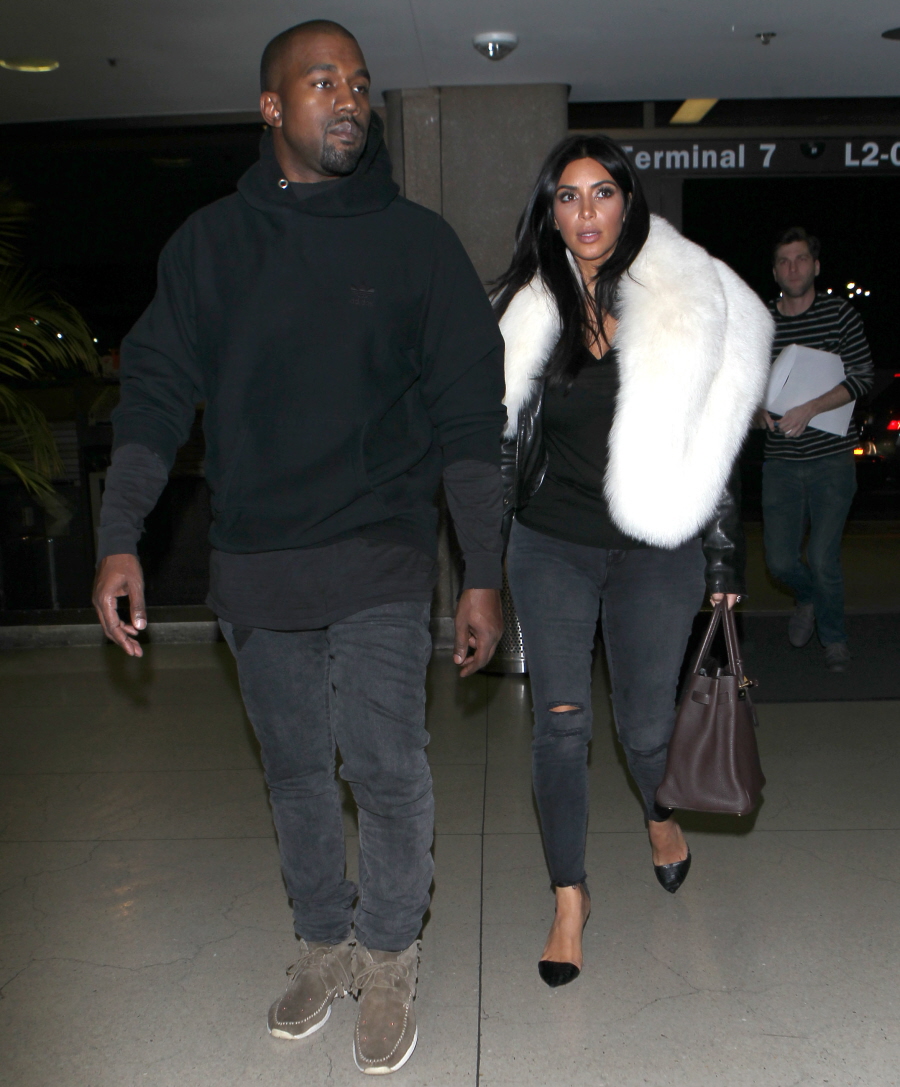 Photos courtesy of Fame/Flynet.