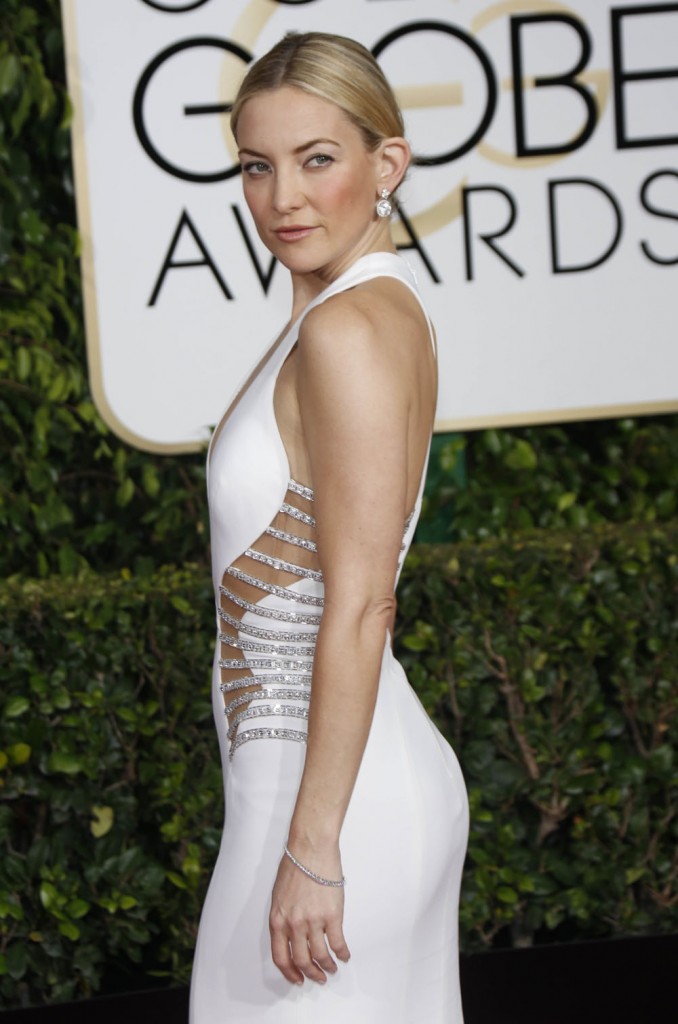 Presenter Kate Hudson was in one of the most revealing dresses at the Globes last night. I'm going to be a little snarky and say that all that skin distracted from whatever she had done to her face, probably a touch of Botox. She didn't look outrageously different, but you could tell she'd done a little something. Kate was in this deep v-neck Versace gown that reminds me of two other famously revealing Versace numbers, worn by Elizabeth Hurley and Jennifer Lopez. Fun fact: both of those dresses have their own Wikipedia pages. Kate's dress wasn't quite up there in terms of memorability, but this was a fun, bold look and she really pulled it off. She definitely has the physique for it. Her hair, makeup and jewelry were perfection too. Well done.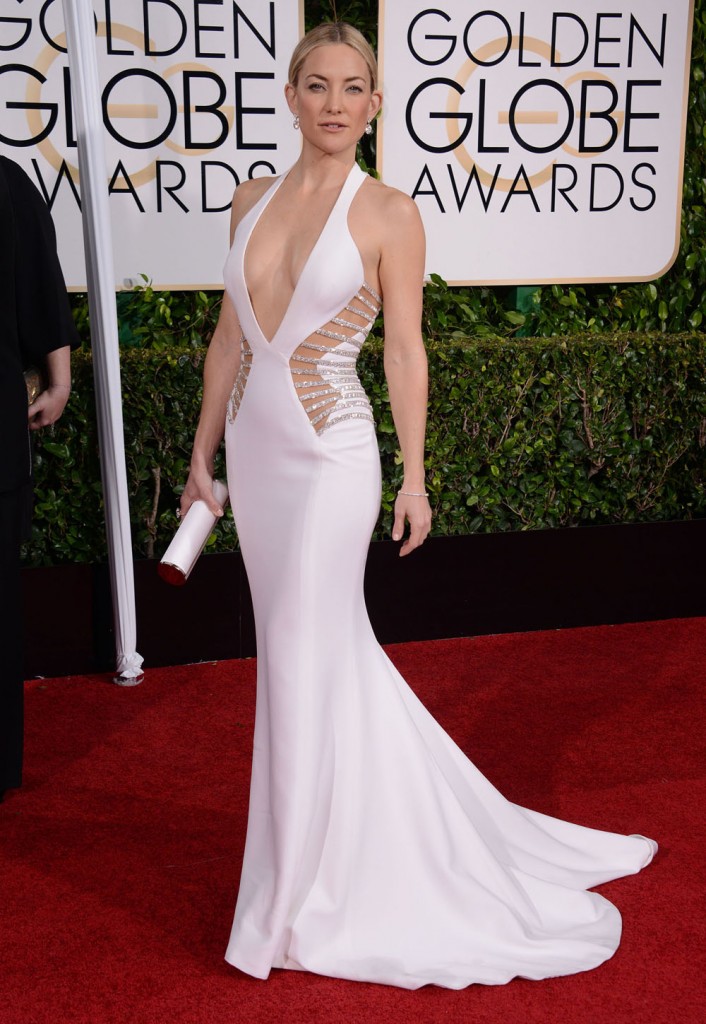 Also looking a little pinched but otherwise incredible with have Catherine Zeta-Jones in a blood red strapless Angel Sanchez gown. I love how the hemline is just right above the ground, making it look like she's floating. The dress also features a draped slightly asymmetrical bustline that has two trailing ends similar to a small silk scarf. I don't think I've ever seen that detail on a gown before and it's clever. Overall a great look from Zeta-Jones and positively regal.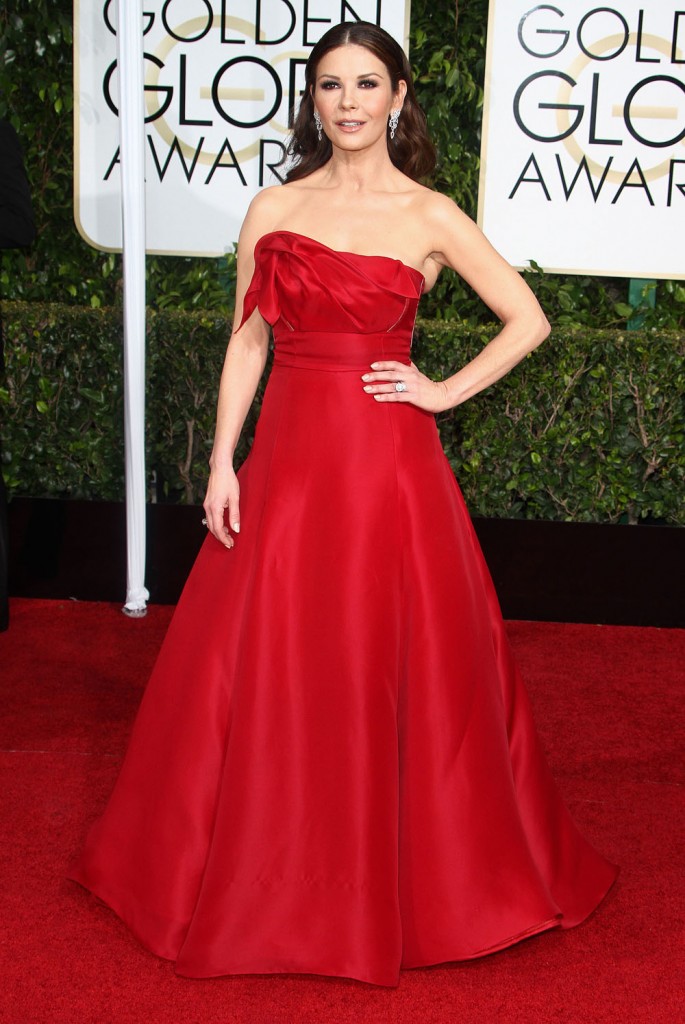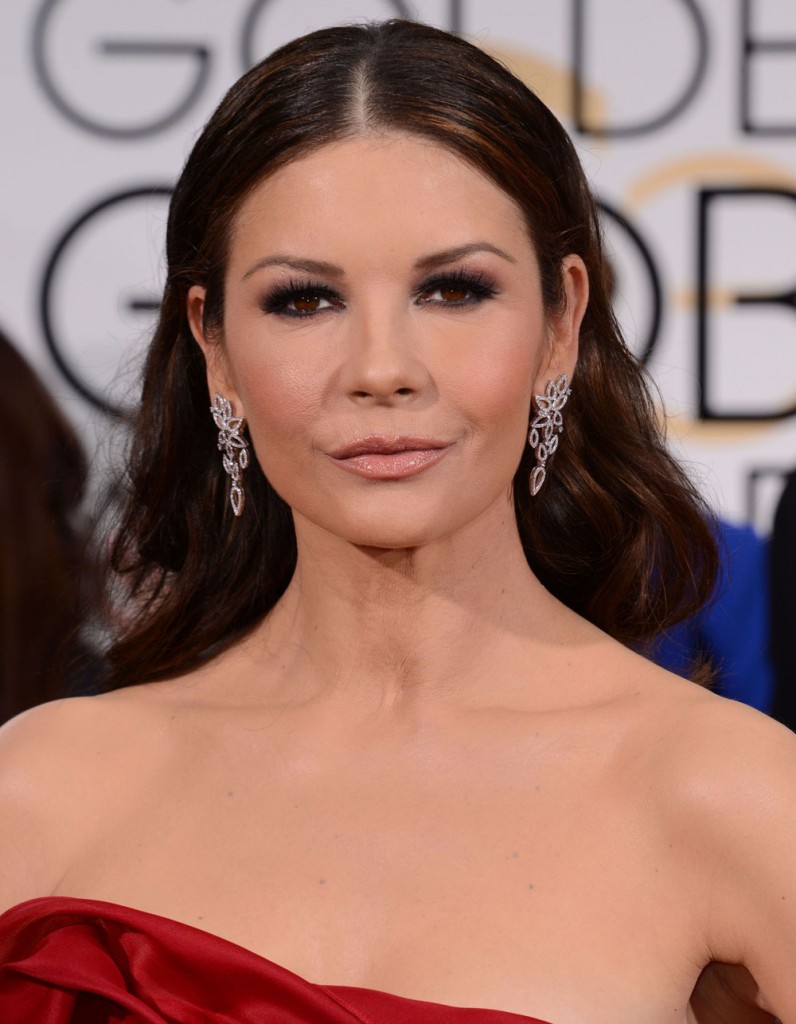 Helen Mirren was also rocking red in a fitted Dolce & Gabbana gown with a floral sequin pattern around a scoop neckline. She wore a pen as a brooch in honor of the murdered journalists in France. Other celebrities similarly carried tributes to Charlie Hebdo including Amal Clooney and Kathy Bates. The Daily Mail has a nice overview here. Helen is flawless as usual. Her drop earrings are excellent. Helen was nominated Best Actress In A Motion Picture, Musical or Comedy, for The Hundred Foot Journey. That went to Amy Adams.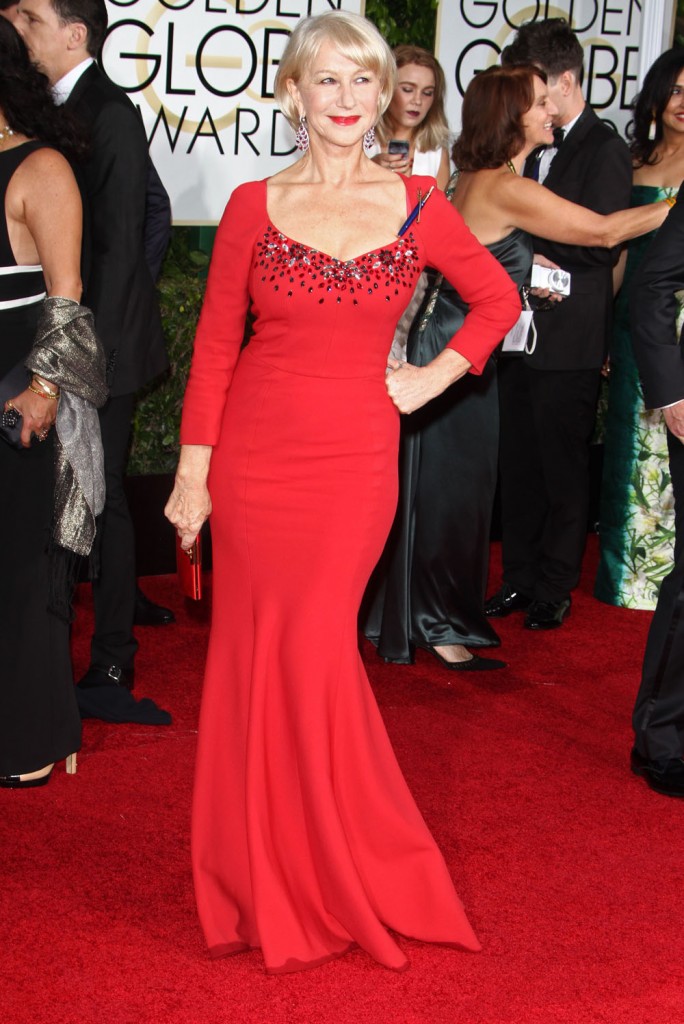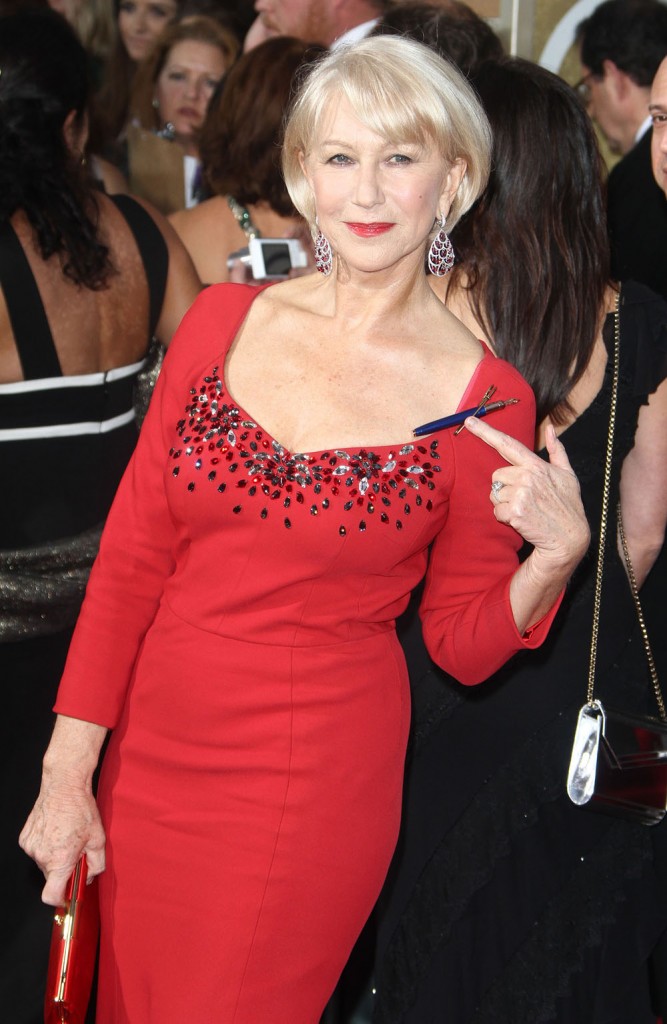 photo credit: WENN.com and FameFlynet