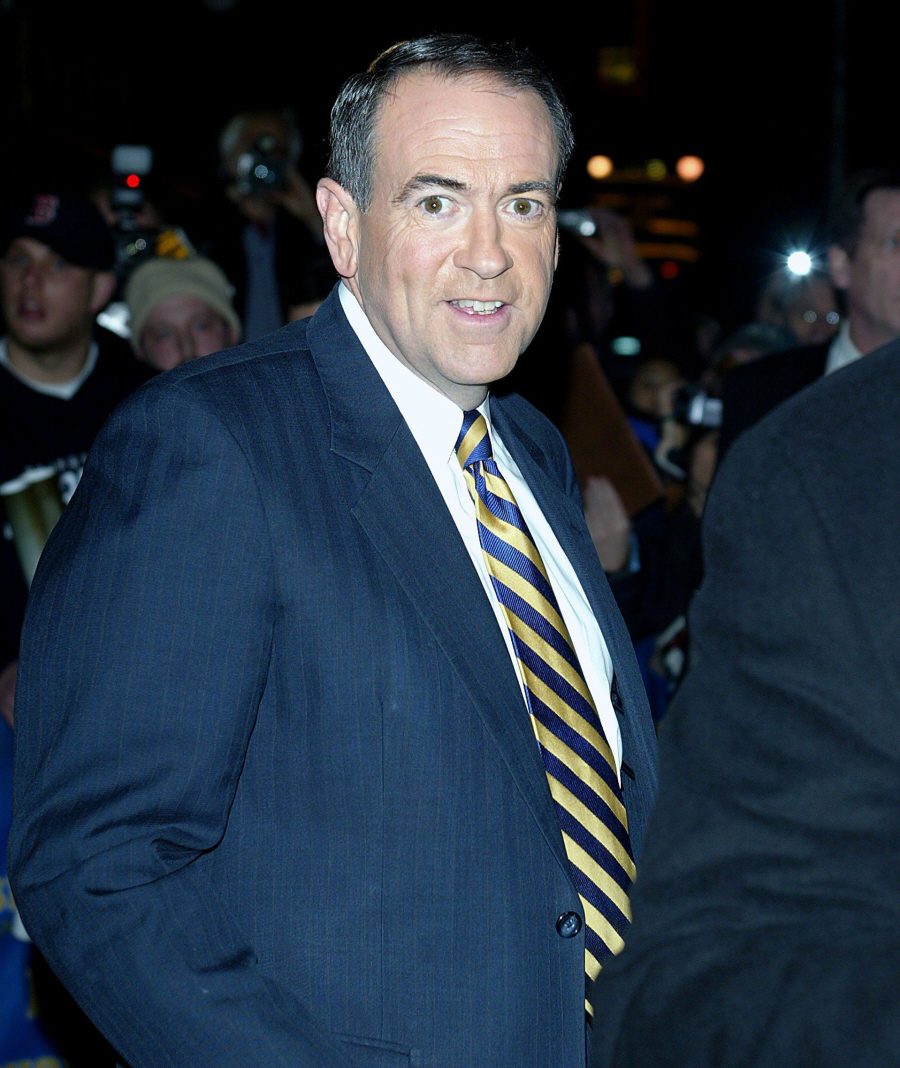 Mike Huckabee is going to run for president in 2016. He's making all of the motions, much like Mitt Romney, Jeb Bush and Rand Paul. All that's left to do is officially declare, but in the meantime, Huckabee is promoting his new book, God, Guns, Grits and Gravy. When excerpts of the book came out last week, my first reaction was "Oh, he's going to stake out the 'Culture Warrior' position early on." It's kind of a smart move, and I bet Jeb Bush, Mittens and Rand wish they thought of it. In his book, Huckabee pontificates about Beyonce and Jay-Z and how they're horrible people because Beyonce is sexy. Here's what he wrote about Beyonce & Jay's 2013 Grammy performance of "Drunk In Love":
"My reaction: Why? Beyonce is incredibly talented – gifted, in fact. She has an exceptional set of pipes and can actually sing. She is a terrific dancer – without the explicit moves best left for the privacy of her bedroom. Jay-Z is a very shrewd businessman, but I wonder: Does it occur to him that he is arguably crossing the line from husband to pimp by exploiting his wife as a sex object?"
[From Huckabee's book, via US News & World Report]
Does it occur to Mike Huckabee that Jay-Z doesn't own his wife or her sexuality and that Beyonce can do whatever she wants, in private or in the bedroom?
While that was bad enough – and it made the kind of wide-ranging coverage that Huckabee was hoping for – Huckabee then parlayed his celebrity gossip theory into a statement about how Michelle and Barack Obama are terrible parents because they allow their daughters to listen to Beyonce's music. *clutches pearls* Worst of all, he praises the Duggars as fine family entertainment.
Mike Huckabee tells PEOPLE he doesn't get how the Obamas can encourage their daughters' love for Beyoncé. Especially, the former Arkansas governor and Baptist minister says, if the president and first lady ever actually listened to the lyrics to – or seen a performance of Beyonc´'s steamy "Drunk in Love." The Obamas "are excellent and exemplary parents in many ways," Huckabee says.

"That's the whole point. I don't understand how on one hand they can be such doting parents and so careful about the intake of everything – how much broccoli they eat and where they go to school and making sure they're kind of sheltered and shielded from so many things – and yet they don't see anything that might not be suitable for either a preteen or a teen in some of the lyrical content and choreography of Beyoncé, who has sort of a regular key to the door" of the White House.

Beyoncé, Jay Z and their daughter, Blue Ivy, were at the White House last January for Mrs. Obama's exclusive 50th birthday bash and the first lady has taken her girls to several Beyoncé concerts. The singer, criticized in Huckabee's book for "obnoxious and toxic mental poison in the form of song lyrics" and dance moves "best left for the privacy of her bedroom," was also featured prominently at the president's second Inauguration in 2013.

The first lady's office had no response to Huckabee's comments. Huckabee, who signed off from his Fox News talk show earlier this month to weigh another presidential run, says he wants this book to expose what he calls "the vast disconnect" between the cultural norms of "where people actually live – in flyover country – versus the three great bubbles of influence in Washington, D.C., New York City and Hollywood."

And all the online chatter stoked by his Beyoncé passages only proves the disconnect, he says. "It's like people are shocked that I would raise that as an issue. My response to that is, 'Gee, the mouse took the cheese.'"

Huckabee says he's a huge Jennifer Lawrence fan ("She was terrific in The Hunger Games. I find her an amazing actress"), lists Dallas Buyers Club as a favorite flick, and gasps at the suggestion he could be labeled a prude.

"Oh, Heavens no," he says. "Not at all!" He cites his 11-year record as Arkansas governor, when Arkansas was "one of the only states in America where every student grades K through 12 had to have both music and art classes. I'm one of the strongest advocates for the arts you'll ever find!"

And for all his thunder against some stars of pop culture (Miley Cyrus' twerking was "a disgustingly p-rnographic performance" and, of a mesh dress worn by Rihanna, he writes "I've seen dusty pickup truck windshields that were less see-through"), Huckabee's not calling for any censorship or regulation.

"Government shouldn't try to dictate what art looks like or what it portrays," he says. "Last thing we want is government screwing it up, which is what they would do."

As for any 2016 bid for the White House, Huckabee says he'll decide sometime this spring and, if it's a yes, he wants some of the only reality TV stars he can stomach – the Duggars of TLC's 19 Kids & Counting beside him.

"I've pointed them out as an example of something that's wholesome and wonderful and I've known them since Jim Bob was in the legislature when I was governor," says Huckabee. The Duggars campaigned for Huckabee in 2008. "Should I run, I'm hoping they'll do it again. And now there's more of 'em!"

Sounding every bit like a candidate, Huckabee added jokingly: "If I can get 'em registered in each of the states, I'm going to win just by virtue of their votes!"
Wait, his favorite movie is Dallas Buyers Club? WHAT? I'll take Mike Huckabee at face value when he says he's not a prude and that he doesn't believe that the government should censor artists or art. So then what exactly is his goal? I think it's just this – to get some press for his book by name-checking some celebrities, to stake out a Culture Warrior position, and to further condemn all women for daring to be sexual beings.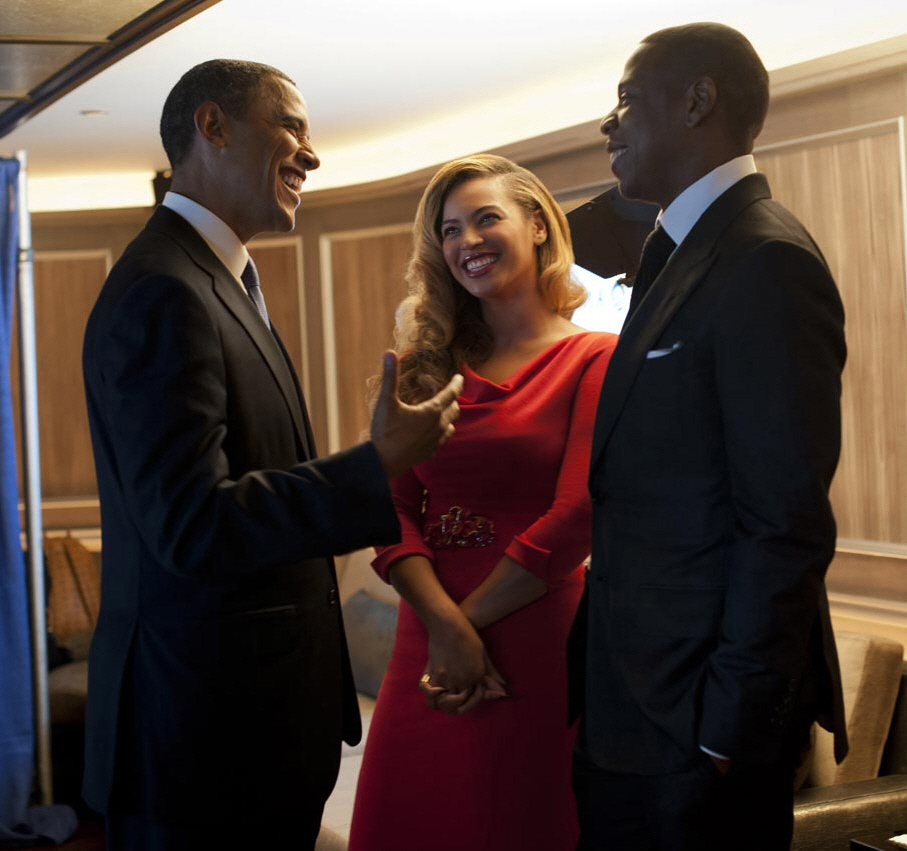 Photos courtesy of WENN, Fame/Flynet.