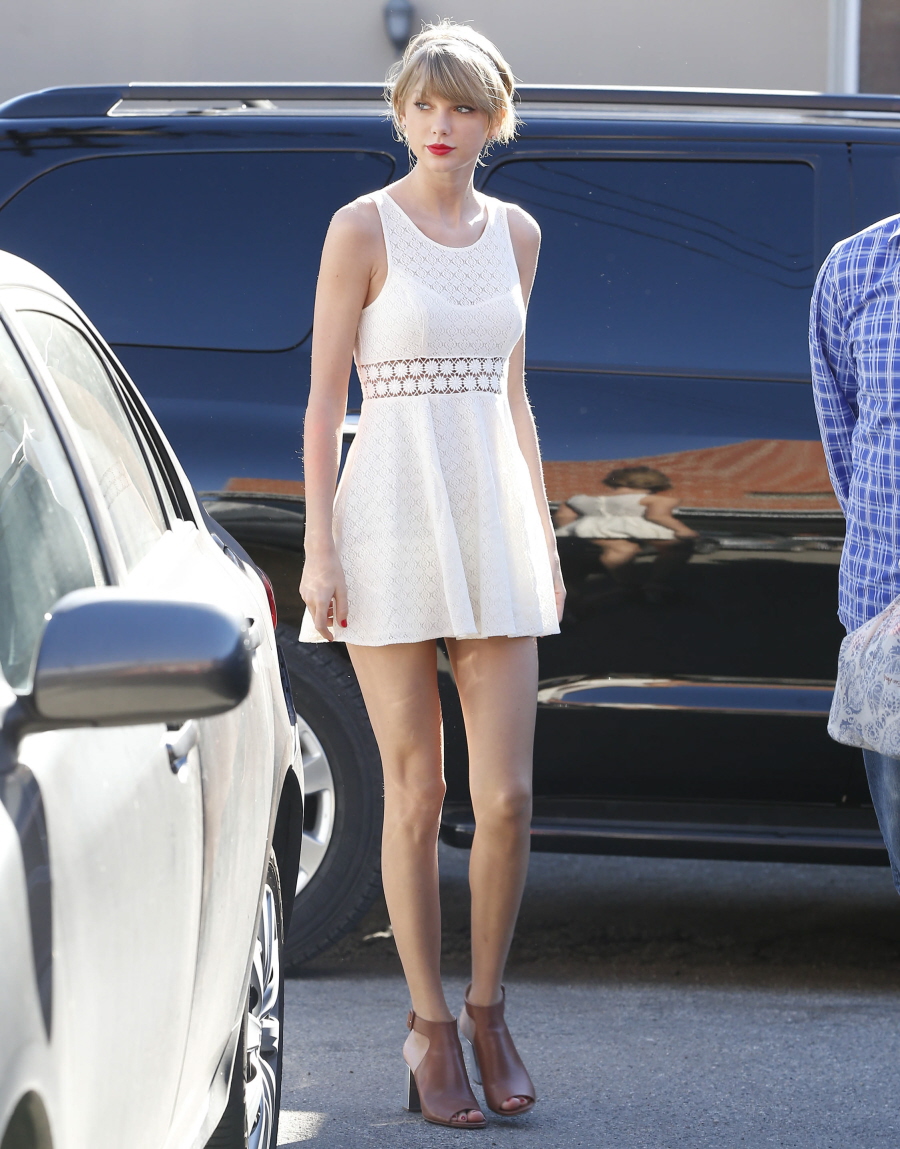 Here are some photos of Taylor Swift in LA yesterday, heading to the gym. Do you know what I look like walking into my gym? I'm a mess. I'm almost wearing black sweats, a black mega-sports bra, black t-shirt and my kicks. I'm carrying my gym ID, a water bottle and I have my iPod in my pocket. And you should see what I look like coming out of the gym – same outfit, only I'm drenched in sweat, with my hair plastered to my face. Swifty never has those kinds of gym moments. She swans into the gym in heels and a babydoll dress, drinks a smoothie and gossips by the treadmills, spends a few minutes primping in the locker room and then she walks out of the gym.
As we dicussed following the Golden Globes, Taylor might have had a "mini meltdown" at one of the Globes afterparties when she saw her ex-boyfriend Jake Gyllenhaal – go here to read the first version of the story. Soon after that version of events was published in Us Weekly, both Us Weekly and People Magazine published stories about how Swifty was NOT having a meltdown and she was actually speaking to Jake like they were still on friendly terms. Do you really believe that? Hm. Meanwhile, Star Magazine has another "scandal" from the Globes parties: Swifty was possibly peer-pressuring Lorde to drink alcohol!!!
She's only 18 years old, but that didn't stop Lorde from sipping on rum and cokes after the Golden Globe Awards — and it's all because of her BFF, Taylor Swift! An eyewitness at HBO's Golden Globes after party saw the 25-year-old pushing her underage bestie to drink, and when the gals headed over to the Weinstein Company's party, the peer pressure continued.

"Taylor was drinking rum and coke and then switched to Meiomi wine," the source tells Star. "And she was feeding her rum and coke to Lorde!"

According to the insider, Taylor told the "Yellow Flicker Beat" singer she didn't have to drink if she didn't want to, but gushed that, "Rum is so good!" And once Lorde took a sip of the concoction, she ended up ordering one of her own!

The witness also notes that while Taylor was mixing her alcohol, she ate very little, even when a serve brought In n' Out burgers to the table! "Everyone ate except Taylor," the source claims. "She only picked at hers and barely ate any of it."
That's the new storyline with the tabloids, to point out how little Swifty is eating these days. For what it's worth, she has lost some weight. But I don't believe she's starving herself. I am willing to believe that she's going through a partying phase though. I think she likes having a group of girlfriends and going out on the town and having some drinks. I doubt it's some huge problem. As for Swifty telling Lorde to try her rum and coke… rum and coke is the gateway cocktail, I swear. It does taste good! Rum & Diet Coke is good too, but it has more of a bite. And it makes you want to drink other rum-based cocktails. MOJITOS! My guess is that Lorde had tasted alcohol before, and a few sips of rum & Coke for an 18-year-old at a Globes party is practically quaint.
And finally, here's a nice Swifty story. Swifty sent a $1,989 check to a Swiftloonie to help with her student loan debt. Aw. That is really nice.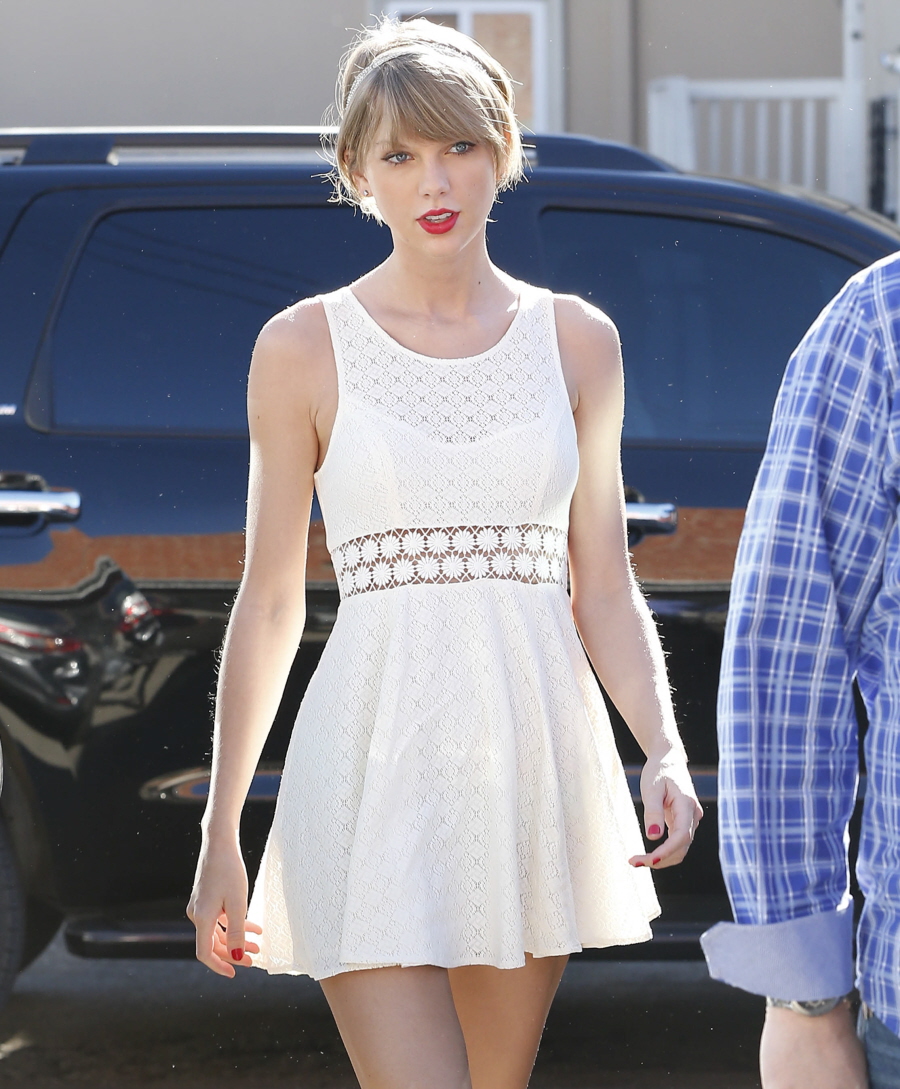 Photos courtesy of Fame/Flynet.