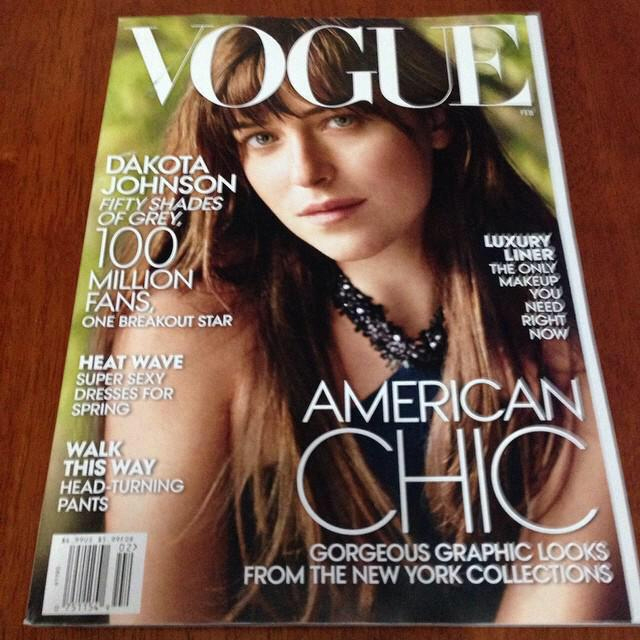 Fifty Shades of Grey comes out on February 14th, Valentine's Day. So Vogue gave Dakota Johnson the February cover. Is this a good call? I'm not sure. I mean, the timing lines up and I don't have a problem with Dakota on the cover of February issues (March issues will probably line up better for the actual film release, but whatever). But I do take issue with Vogue Magazine promoting Fifty Shades and crowning Dakota as some kind of new fashion girl or It Girl or something. From the looks of things, Dakota is probably going to be one of the worst parts of this film. Second only to her bangs trauma. That being said, I am interested in seeing how Vogue styled her, and if Jamie Dornan was included in the photoshoot (some of the online sources say he was).
So, Vogue has released their February cover story or their shoot yet, so we only have this preview image. Plus, Vogue released this short film called "For Fifty Shades of Grey's Dakota Johnson, It's Never 'Just a Minute'." It's a cute concept, I guess.
Meanwhile, Fifty Shades of Grey has become Fandango's fastest-selling advance ticket R-rated film in history. People are going to go out of curiosity, for sure. Some are going to hate-watch. And some are going because they genuinely want to see the film. What does it all mean?
Here are some photos of Dakota out and about in casual clothes this weekend. She does have a great figure.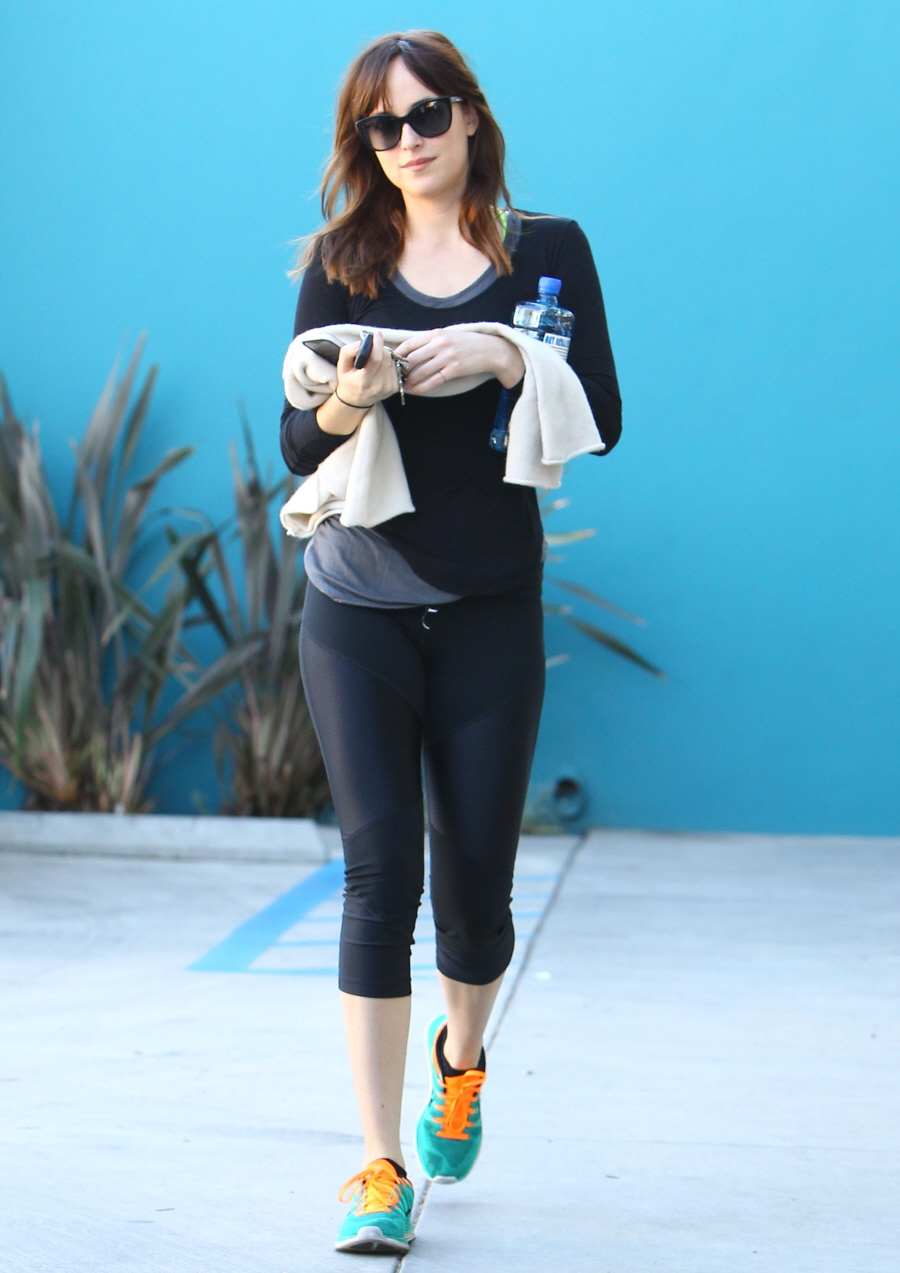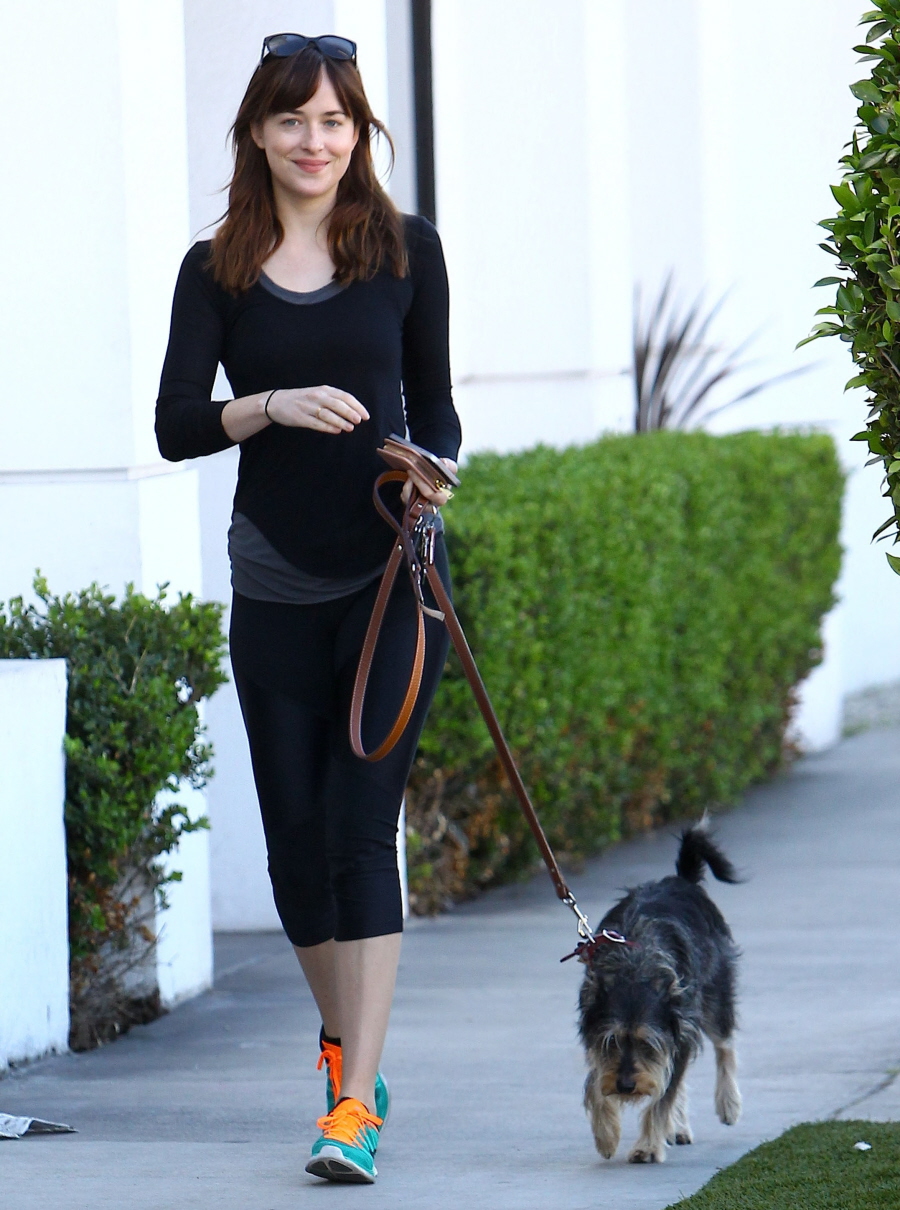 Photos courtesy of Instagram, Fame/Flynet.