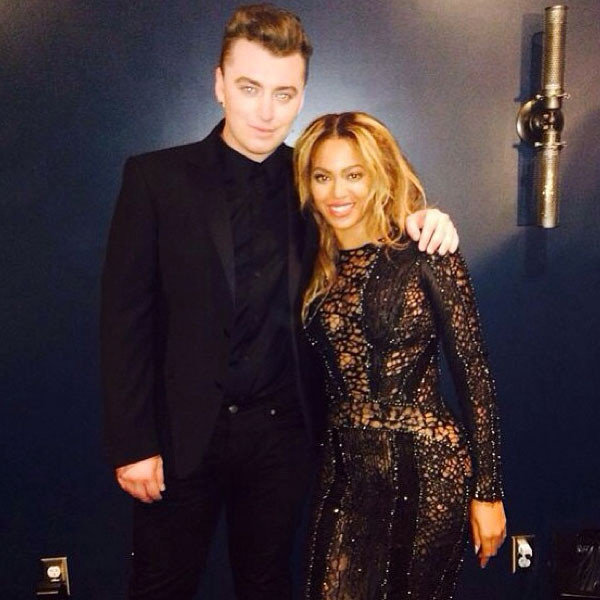 You guys know I love Sam Smith. I think he's got a beautiful voice and at the tender age of 22, he wears his newfound superstar status with a lot of heart and sweetness. I feel like the American girls fight over him – Katy Perry wants to be his BFF, Taylor Swift wants to be his BFF, and he desperately wants to be Beyonce's BFF. His Bey-love knows no bounds. It's very sweet, actually. Anyway, Sam has a new interview with Macleans, and he discusses why Beyonce is more than "feminist lite," why he considers himself a feminist and how Beyonce is probably going to sweep the Grammys. Some highlights:
Whether he's a Grammys dark horse or a sure thing: "Neither. I've got six nominations, which is incredible but it will be truly understandable if Beyoncé goes away with everything."

Whether a Grammy would boost his confidence: "Yes, it will make me so proud. But I'll always be unconfident. I think that's a good thing because my insecurity is what I write about. I hope it doesn't make me too big headed—that won't be good for business. You never know what will happen, though. It would be incredible if I could just get one.

Whether he's singing to 'his people': "This is something I was very aware of when writing my record. Although I refused to say the word "he" in choruses—because I wanted it to be relatable to everyone with different sexualities—I still made sure that this was an album effectively about love for a man from a man. So yes, I am speaking to my people.

His love of Chaka Khan and Whitney Houston: "As a young teenage man struggling with my sexuality or loads of [pressures] in school, they helped. Being a gay kid is pretty s–t sometimes. When I would hear Chaka Khan or Whitney Houston, that would give me the power I needed to get through the day.

What he thinks of Annie Lennox calling Beyonce "feminist lite": "I personally think Beyoncé's a strong feminist. What she's done in music and for women is unprecedented. I love her. She definitely makes me feel like more of a woman."

Why he self-identifies as a feminist: "I am a feminist because I grew up in a really untraditional way. My mom worked in the city [of London] and my dad stayed at home. That alone made me see things in a different way. I saw my mother struggle. She was one of the only females in her line of work. [Smith's mother, Kate Cassidy, is a former broker.] It was hard and difficult for her."

Why men should embrace feminism: "It's still difficult and I have massive respect for women. You see so many women working in higher positions but it isn't where it should be in terms of equal rights. I also have two little sisters so that helps me [embrace it].

Is he frightened by being seen as role model: "Massively. At first I was scared but now I'm actually starting to grow into it a little bit more. It makes me want to keep all my clothes on and stay in my suits. Do you know that there are little girls that are 13 years old coming to my concerts? It's amazing that a 22-year-old gay man standing on stage in a black-and-white suit, singing about unrequited love, inspires them. But at the same time, we all need our [Nicki Minaj] Anaconda videos. They are great and they remind me that it's all about balance.
I think it's a loaded subject for a young, white gay man to self-identify as a feminist and talk about what equality means to him. Some women believe gay men are becoming more misogynistic and sexist, and that white gay men still have a lot of residual white male privilege, and need a crash course on feminism across the board. Meanwhile, many black women feel like white gay men appropriate their culture to the point of racism (and sexism). So where does Sam Smith fit into all of this? Can't the boy just love Beyonce?!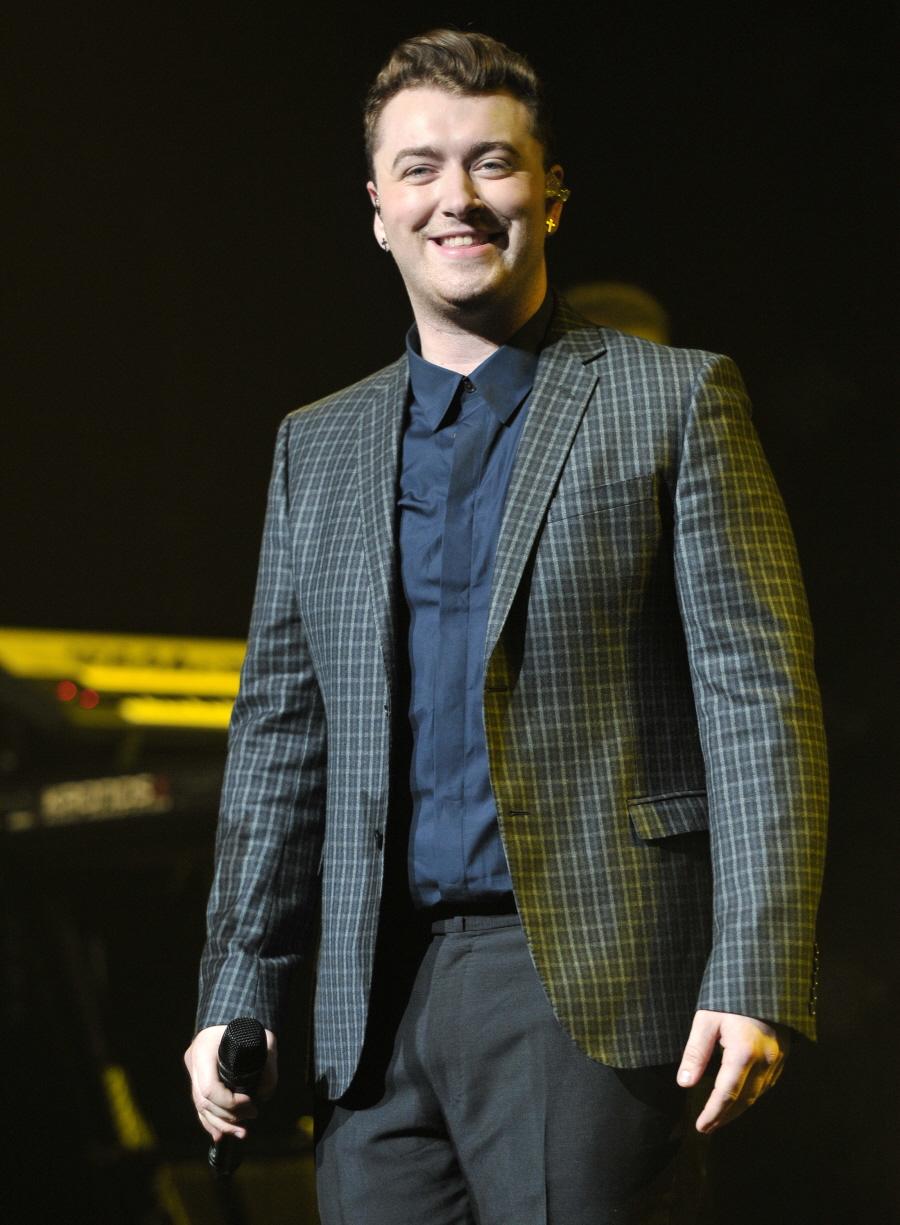 Photos courtesy of WENN.