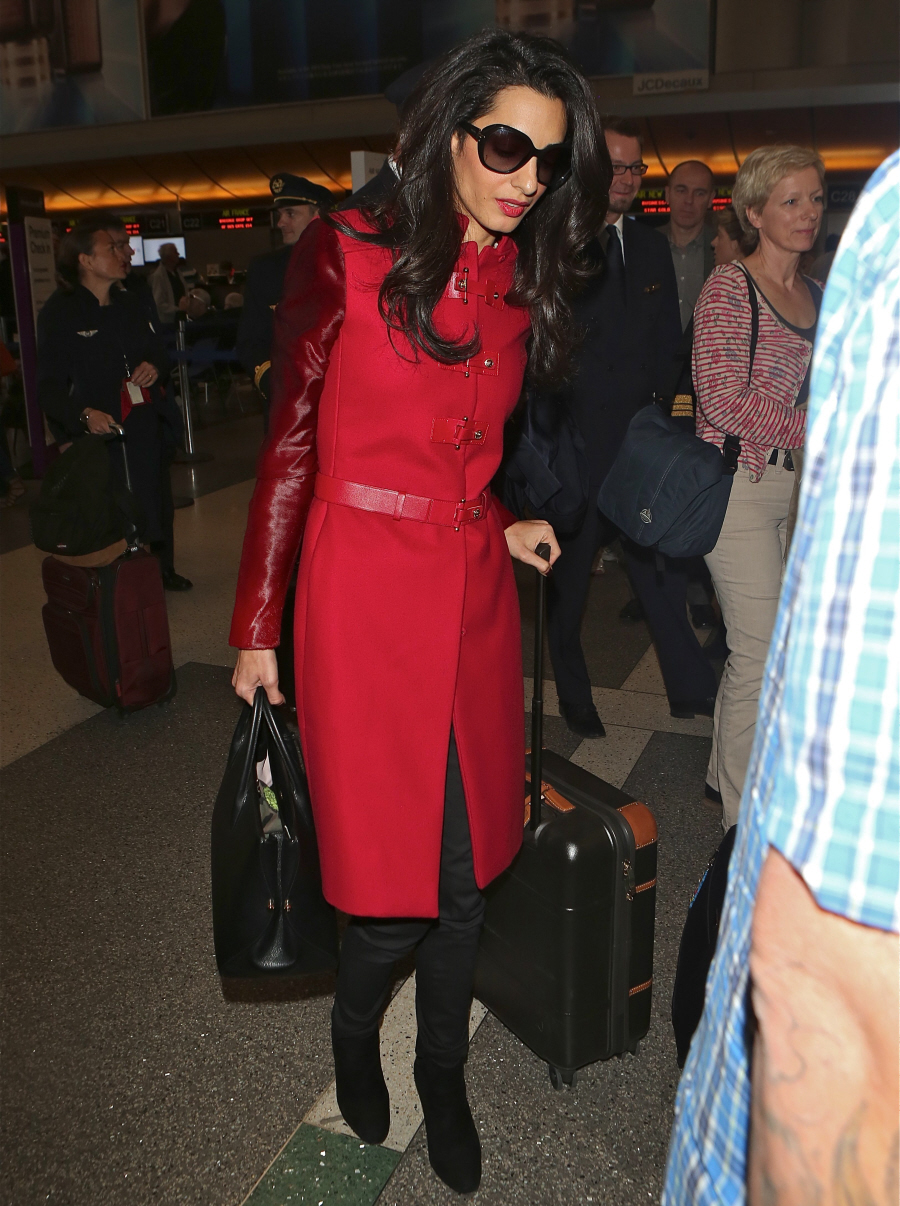 We'll be getting back to our normal gossip schedule tomorrow, but before we end today, I just wanted to cover these new photos of Amal Alamuddin-Clooney. Amal was spotted at LAX yesterday, finally flying back to London (maybe?) after a lengthy stay with George Clooney on the west coast. They were in LA in December, then they went to Cabo with Rande and Cindy for Christmas, then they were back in LA for those stupid white gloves at the Golden Globes. When Amal wants to go underground, she's capable. She learned that from George. Thankfully, she's also learned to never pitch a fit about being photographed in a public space.
She looks great here, right? Great blowout, great lipstick, and the long red coat in by Versace. I have similar coloring to Amal, and I always feel like red is one of my best colors too. Too bad her hair didn't look this good at the Globes.
Meanwhile, the restaurateur who provided George Clooney with his bachelor party dinner in Venice is speaking to the media. The guy says George and his dude buddies ate thousands of dollars' worth of risotto, antipasto, pasta with truffles, bread and lots of ice cream. Oh, and lots of tequila and wine. Apparently, Clooney was stuffing his face with all of it. So it's no surprise that the British tabloids claim that Amal has put George on a strict diet! A source says:
"Amal told me there are five rules for George's new eating regime and healthy lifestyle that should get him back in shape as quickly as ­possible," a source said. Alamuddin is hoping Clooney can shed 15 pounds before the Academy Awards, which is scheduled to take place on 22 February.

"George is a pretty disciplined guy on set but, although Amal's new eating rules seem straightforward, he's going to find it tough because he loves Mexican food and even binges on the fast food variety several times a week in LA," the insider added.

"Rande [Gerber] and Cindy [Crawford] have promised Amal they'll do everything they can to help her lick him back into some sort of shape ­before the Academy Awards," another friend said, adding, "But it's going to be tough as there's nothing George likes to wolf down more than a couple of spicy fish tacos followed by a shot or two of his own tequila."
Seriously, it feels like I can't even read a silly tabloid story without some mention of tequila. I used to joke about how Amal and George's marriage is all just some promotion for Casamigos Tequila, but that's really what it feels like. And of course Amal wants to go to the Oscars. Of course! I wonder what stupid trend she'll try to start there. She already did the gloves. How about… trying to make a veiled fascinator work at the Oscars?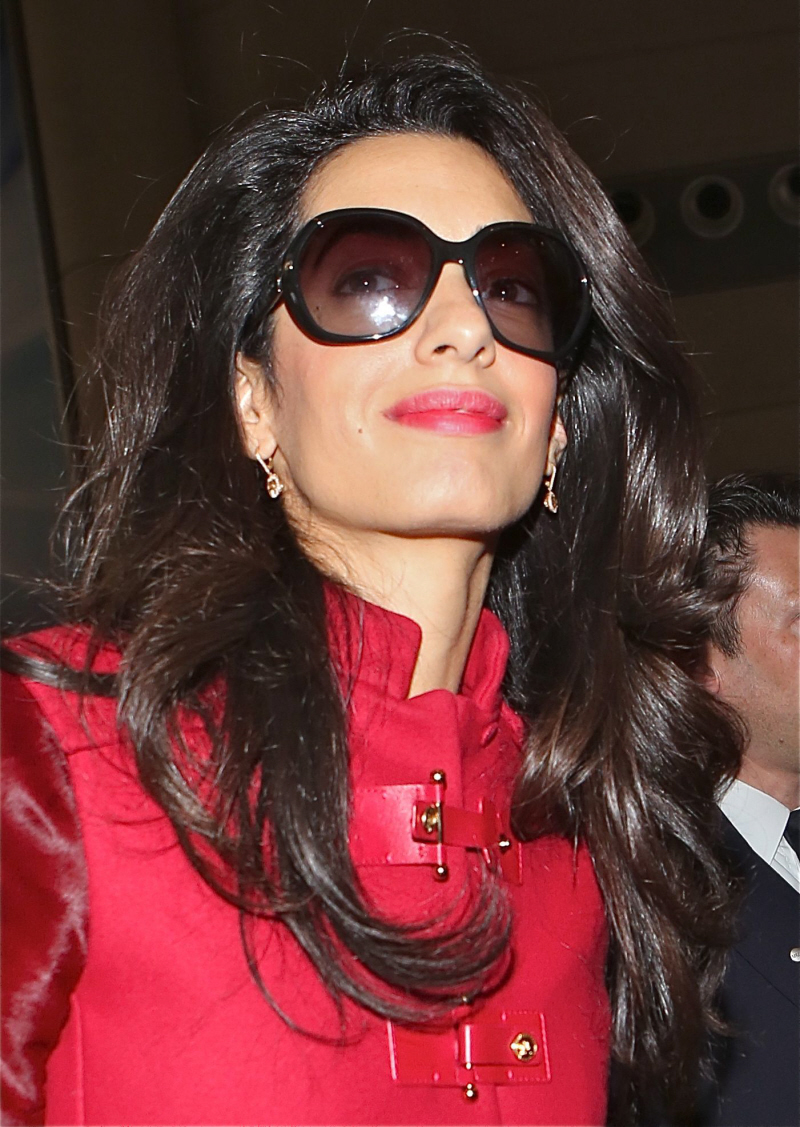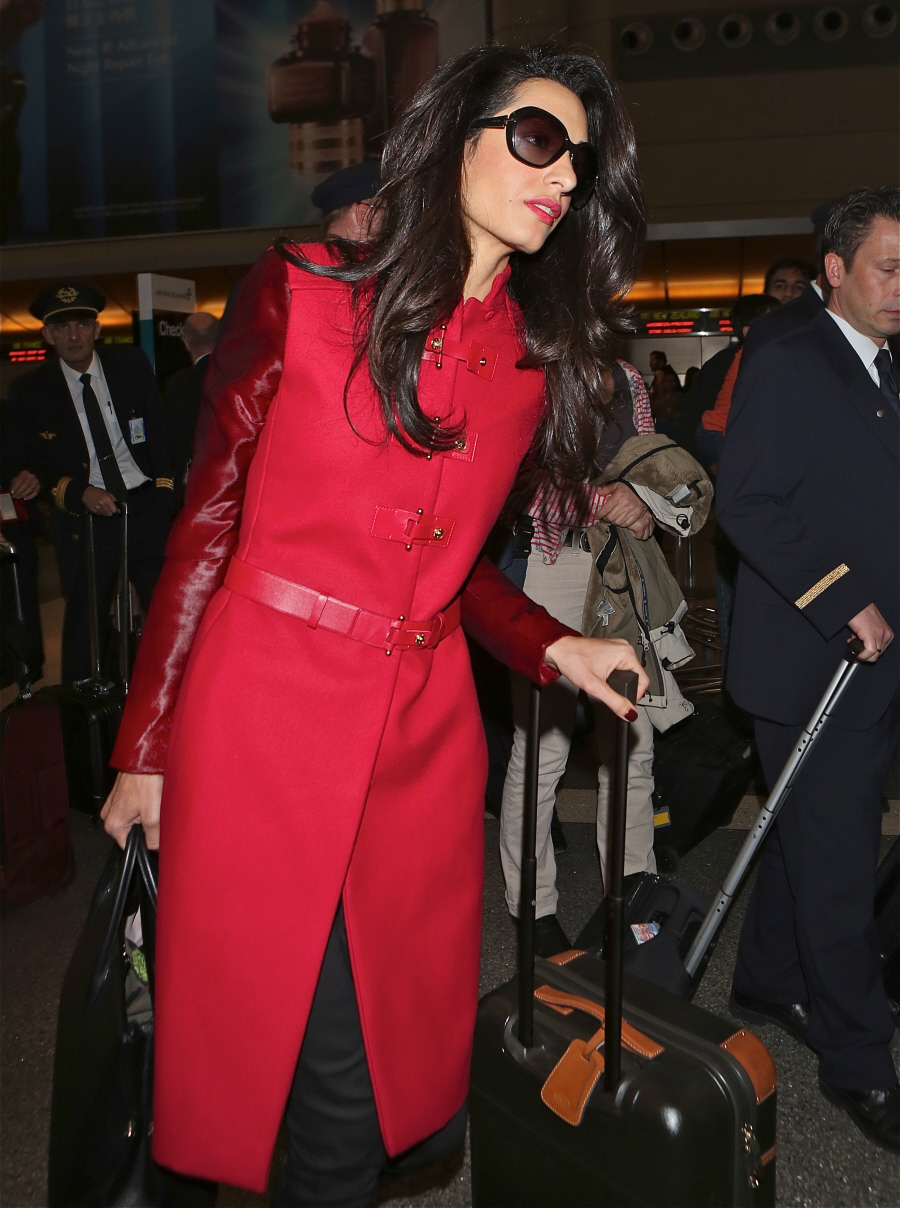 Photos courtesy of WENN.