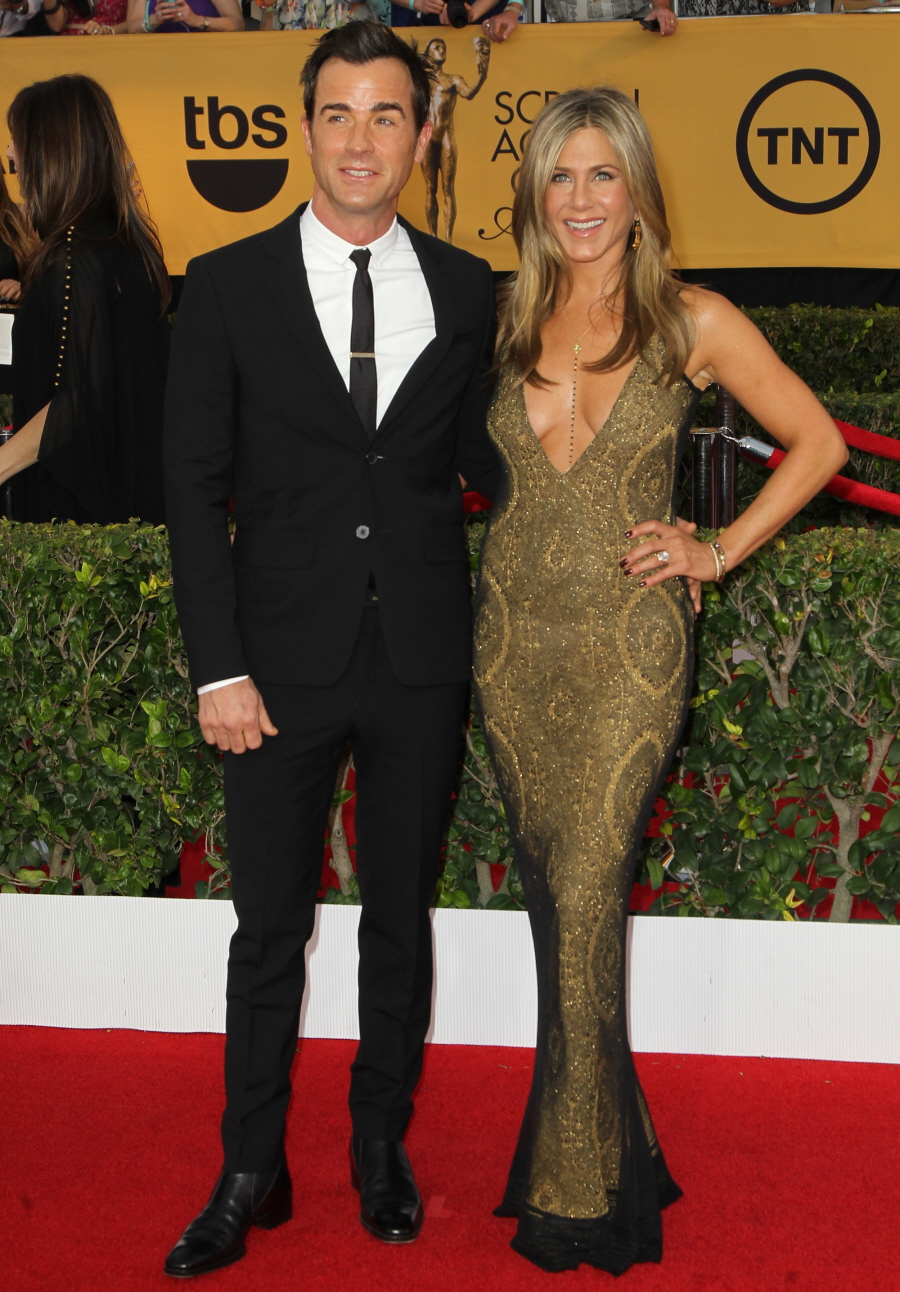 There's some debate in the fashion industry as to when you can label something "vintage". Some people use "vintage" as a descriptor for any article of clothing that is more than a few years old, like a short-hand for saying "this isn't fresh off the runway." Some believe that something can only be labeled vintage after a certain amount of time has passed, like, say, 20 years. Jennifer Aniston described her SAG Awards dress as "vintage Galliano." It's from 1998. What do you think? Seventeen years old… is it really vintage? Also, I think it's interesting that it's from that particular year. 1998 was Jennifer's hey-day and the year she started dating Brad Pitt. Coincidence?! (Probably.)
So, what are your thoughts? The first thing I saw when Aniston and Justin Theroux hit the red carpet was her cleavage. It's like she's doubling-down on her bra-hatred, especially after she received criticism for her saggy appearance at the Critics' Choice. I'll give her this: her cleavage didn't look as saggy at the SAGs. Still, I wish would find a dress with more support, or just stop with the LOOK AT MY BODY LOOK AT MY HAIR routine. The dress itself is okay – I like that she didn't wear black, and the gold set off her hair and her tan.
Her jewelry is by Fred Leighton. I didn't know Fred Leighton made body chains, but sure. This whole thing just reminds me of how dated Jennifer can be with her styling. She loves body chains, toe rings, and the same haircut she's had since 1995. It's like we're about to do Jell-O shots and listen to Chumbawamba. As for Justin Theroux… The Eyebrow was looking sweaty. Apparently, it was very warm on that red carpet. I hope he was wearing deodorant.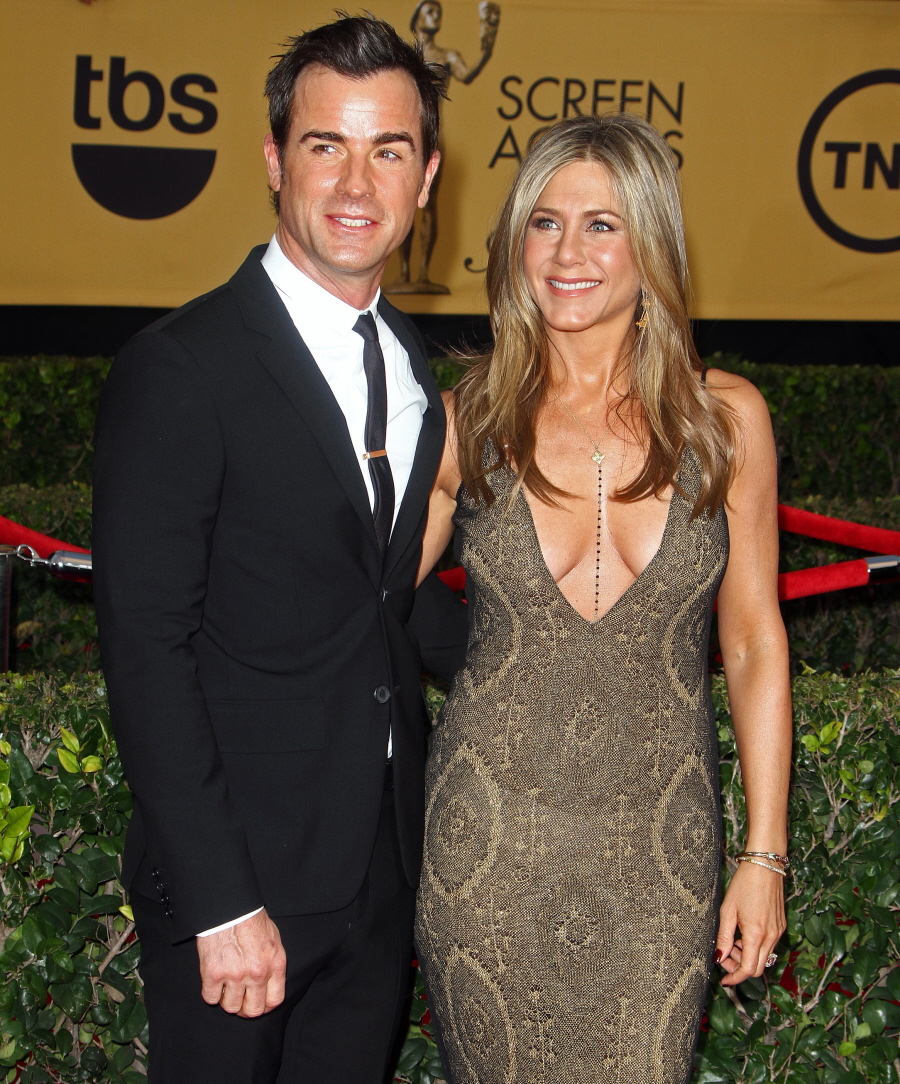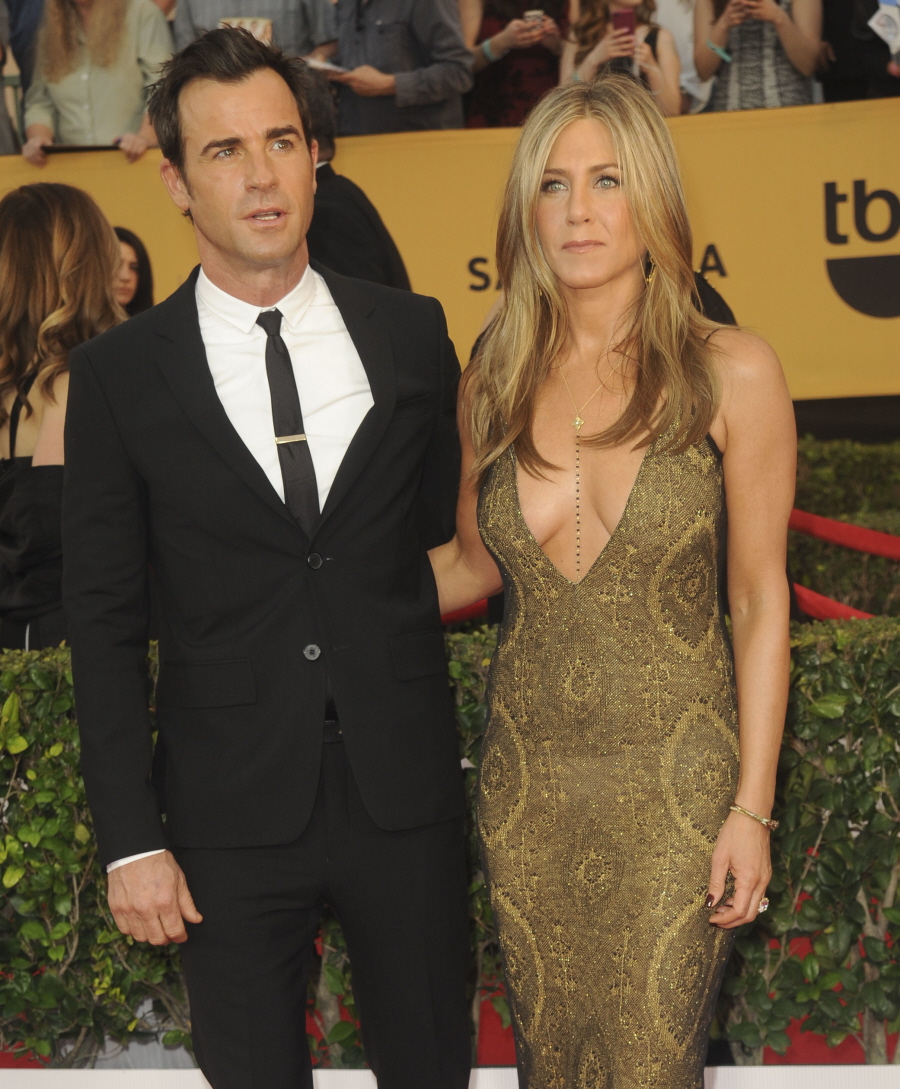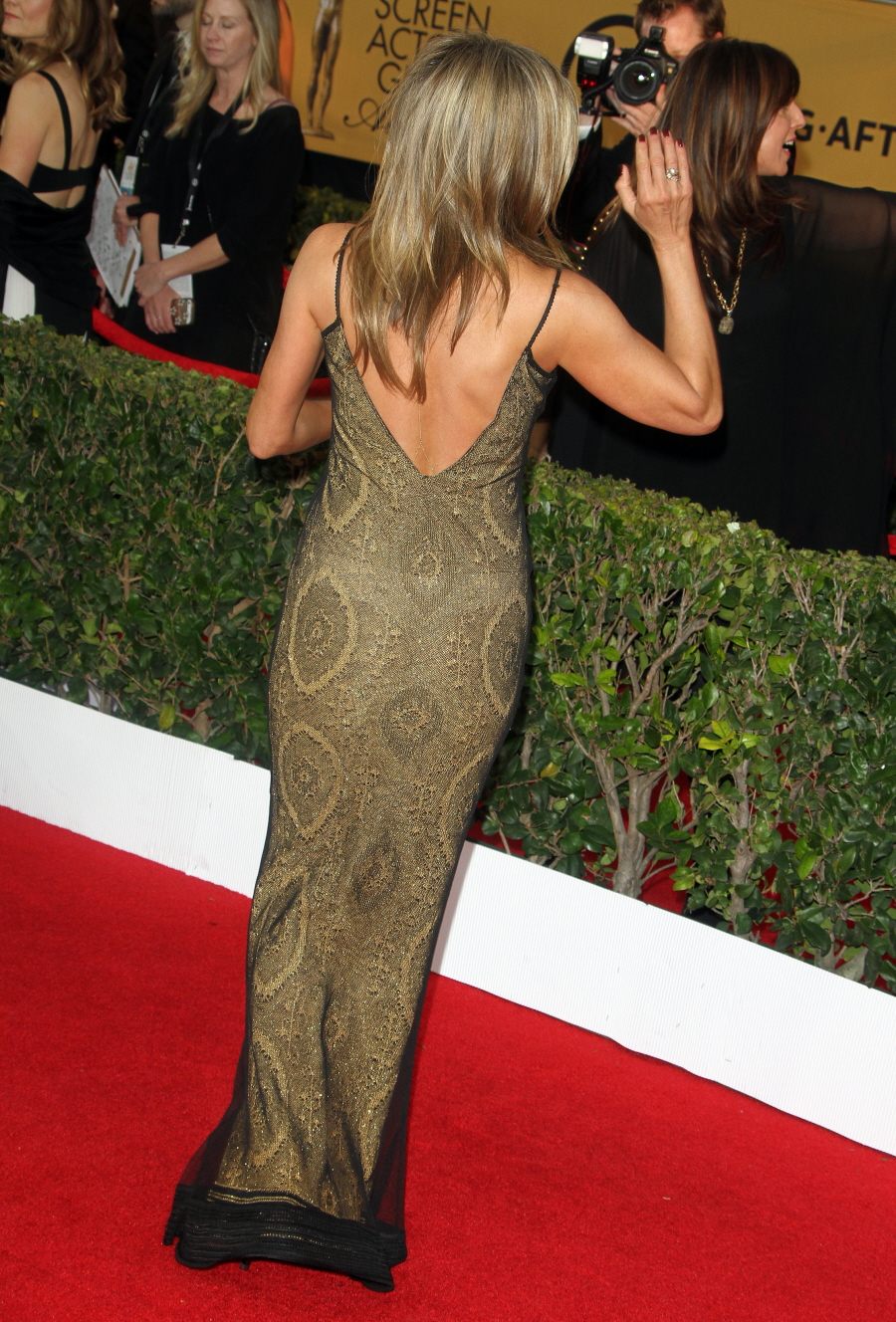 Photos courtesy of Fame/Flynet and WENN.