Taylor Swift went on holiday in Hawaii with her girlfriends from the band Haim. I wouldn't really care, except that Swifty really is devoting herself to her new image as the girl who doesn't need boys, and I'm totally fine with that. I think going on vacation with your girlfriends is probably the best way to vacation. Especially if you have money and you don't have to share one hotel room with four other girls. You can see more photos from Swifty's vacay here.
The header photo is also a big deal because just a few months ago, Taylor swore up and down that we would never, ever see her belly button. She doesn't like showing her belly button and she told Lucky Magazine: "I don't want people to know if I have one or not. I want that to be a mystery. As far as anyone knows based on my public appearances, they haven't seen evidence of a belly button. It could be pierced. They have no idea. If I'm going to get some sort of massive tattoo, it's going to be right next to my belly button because no one's ever going to see that." Well, now we know. Her belly button is perfectly normal.
Meanwhile, there are more quotes about Swifty from Diplo's GQ interview. As we heard last week, Diplo claims Swifty "is very strategic with her friends and enemies." More shade was promised from GQ. And here's what Diplo had to say:
"I think Taylor Swift is such an impactful character, that it was because she was involved that it became really big. The repercussions are really bad. Like, Taylor Swift fans are really crazy. They threatened to murder me and stuff. It's really bizarre, and disgusting. They're the worst people in the world."

Diplo admits that he's a "pretty big fan" of Swift, but he doesn't appreciate how the pop star's fans behaved. "They're like, 'I wish your kids had Down syndrome.' They're so evil. I dissed Lady Gaga before, and the gays were never even this mean. They're funny. These people are like mean-spirited, evil human beings," he says. "I'm not a politician. I shouldn't have to be under the microscope for people like that."

The producer, who's worked with everyone from Britney Spears to Lil Wayne, knows better than to cross Swift—or her fans—again. "She has like 40 million Twitter fans. Forty million! Yeah. It's crazy. I'm a fan, though. Her powers—she's big. She's strong, bro. Taylor Swift is very strategic with her friends and enemies. And I know lots of secrets. I can't divulge, but I know a lot of stuff about her. And she's definitely…there's definitely scary stuff going on," he tells GQ. "And I'm scared. I'm scared for my life."
Of all the fanbases, I don't even think Swifty's fans are all that bad. The Taygency is made up of largely young women and girls, the same as One Direction, but I think the 1Ders are way worse. But you know who has the scariest fans? Beyonce. The Hive is a force to be reckoned with. The Hive will destroy you if you say anything negative about Queen B.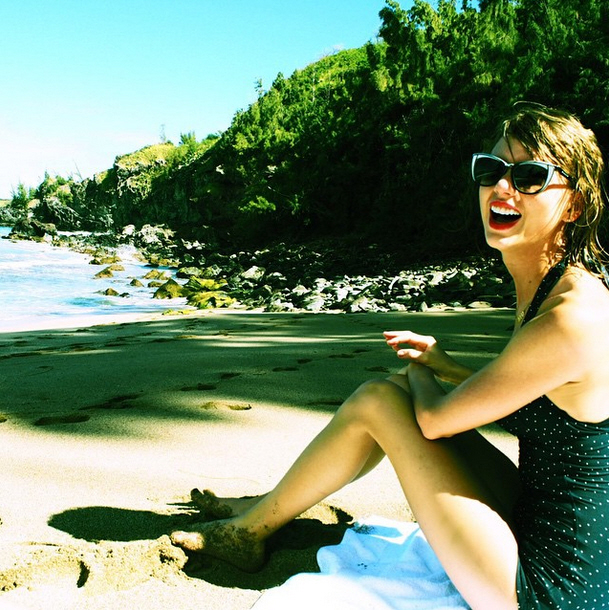 Photos courtesy of Fame/Flynet, Taylor's Instagram.