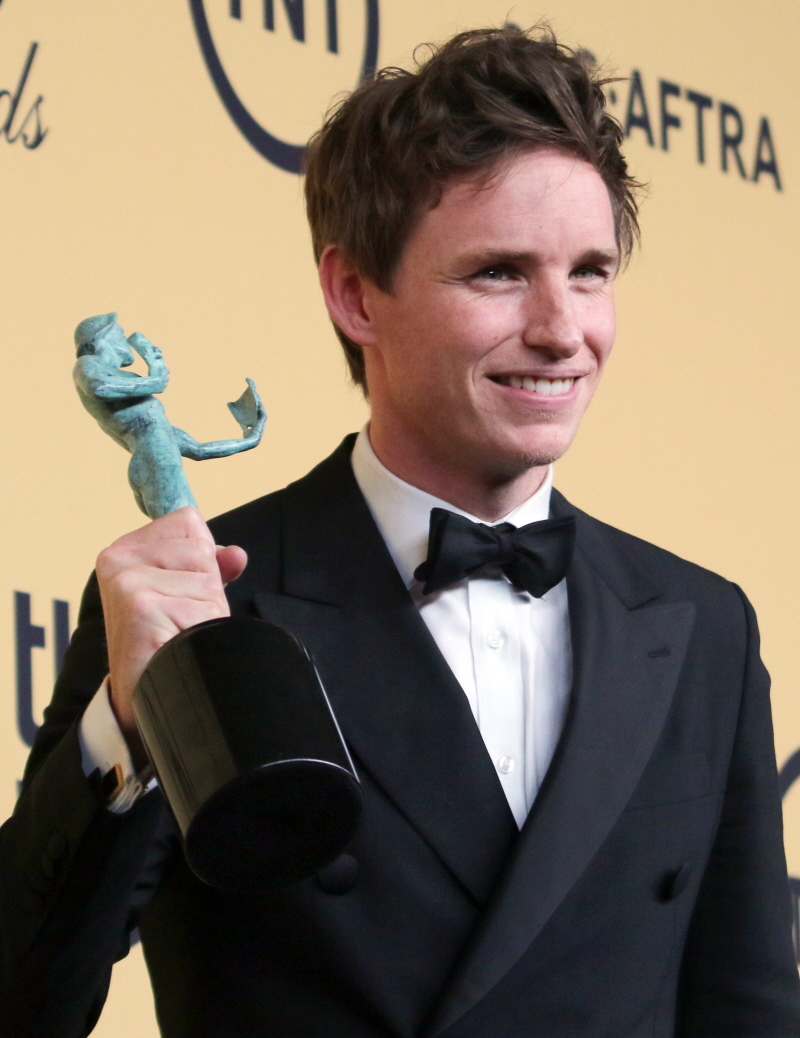 I really was stunned when Eddie Redmayne won the SAG Award for Best Actor on Sunday. I really thought Michael Keaton had the Best Actor race locked up, which would have meant all of the acting categories were already locked in weeks ahead of the Oscars (JK Simmons and Julianne Moore are sure things, and I do think Patricia Arquette will win Supporting Actress). But Eddie threw a wrench into the works. Now Best Actor is anyone's game. Except not really, it's either going to be Eddie or Michael.
If Eddie ends up winning the Oscar, we will be doing a post-game analysis of how Eddie managed to pull an upset. We will re-examine Eddie's campaign, his attitude, and how he played all of it. I think it helped that Eddie got engaged before his Oscar campaign geared up, and that he married a lovely lady that he's been with for several years, unlike Benedict Cumberbatch's shotgun situation. I also think attitude counts for a lot – Eddie is a posh, well-educated guy, but he also comes across as humble and grateful for the praise he's received. He's well-liked in the actor community and his acceptance speeches have been on-point.
Anyway, Eddie appeared on Jimmy Kimmel Live last night. He was pitch perfect, honestly. He talked about how amazing it was to receive his SAG from Julia Roberts, who is his father's favorite actress: "SAG Awards it was Julia Roberts, which was pretty breathtaking. My dad's favorite film is Pretty Woman so as a kid, I think at an inappropriate age, I was watching Pretty Woman. This moment happens when your name gets read out and it's such sort of extraordinary euphoria and it's kind of white noise, it all goes into a sort of blur." He also says that he and his wife are huge Friends fans and they stalked her at a party until she finally introduced herself. Eddie's playing this like he's the Hollywood outsider, which is sort of smart.
So… if you were a voting Academy member, would you go with Eddie or Michael Keaton?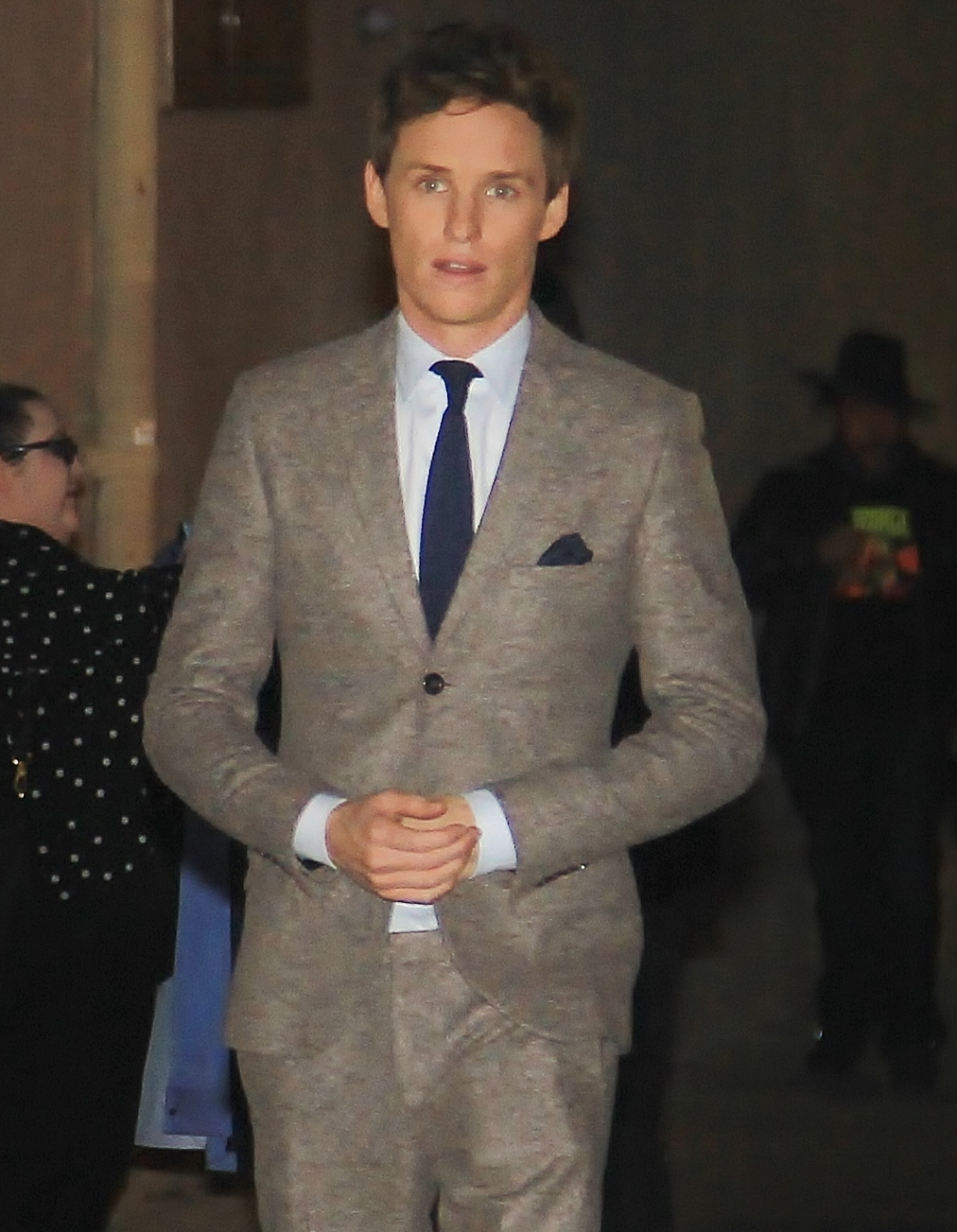 Photos courtesy of WENN.