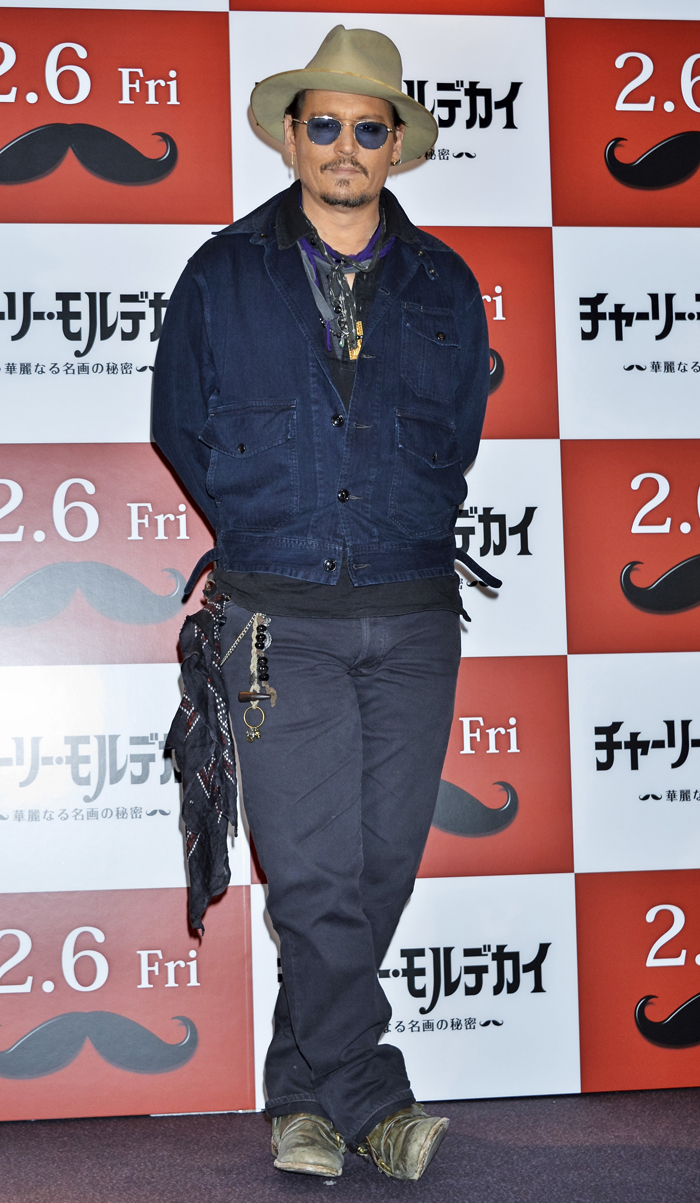 These are photos from the Tokyo Mortdecaiphotocall. It's gotta be rough for Johnny Depp to promote this film after it failed so miserably stateside. But it's hard to feel pity for a guy who claims a $20 million salary just to act weird. I haven't found any concrete data on what Johnny banked for Mortdecai, but there are rumors that he reaped $10 million. That's a step down, but it's more than the movie made on opening weekend.
You probably won't believe me when I say this, but there are few things I'd like to see than a Depp comeback. I give him a hard time because I remember how he used to take my breath away onscreen. He's capable of more than donning a wacky moustache or dead-bird hat. Studios are still hypnotized by Johnny's former successes, but audiences aren't having it. Yes, he does still have a solid fanbase. People still love Johnny Depp. Audiences just don't want to watch him act zany anymore. Even Tim Burton is trying to tell Johnny something. He's not listening though, if this new report from Page Six is true. Johnny reportedly wants to ditch his longtime agent:
Johnny Depp could be about to part ways with his longtime agent to save his career after a series of box office flops, according to Hollywood rumors.

Depp — who has been with United Talent Agency's Tracey Jacobs since she spotted him on 21 Jump Street in 1988 — is said to be devastated over his string of flops, including his latest, Mortdecai, and is considering how to move forward, with one source saying he has approached Scarlett Johansson and Leo DiCaprio's manager Rick Yorn.

However, Depp's spokeswoman Robin Baum said Tuesday night, "This is not correct information . . . this is not true." While a source close to Yorn insisted he has not met with Depp, other Hollywood insiders suspect Depp could keep Jacobs on as his agent and install Yorn as his manager.

Depp, who isn't known for following agents' advice when choosing roles, expressed his appreciation for Jacobs in a 2005 letter to Variety.

"You believed in me when no one else did," he said. "You stuck by me through great difficulties, ugliness and beauty while others turned away."

And despite his recent recurrence of box office flops, Depp's upcoming role as Whitey Bulger in Black Mass is gathering buzz as an awards and box office hit.
[From Page Six]
I kind of believe this story? Because when people spend so much energy telling us they "don't give a f***," the opposite is usually true. I think Johnny cares a lot whether he succeeds or fails. That's normal. But Johnny doesn't need a new agent. He needs a break. He needs to take a nice long trip to his private island and make us miss him.
I don't think that Black Mass will be a comeback vehicle. This isn't Johnny's first time crime drama based on a real-life figure. He likes portraying these "misunderstood" villains almost as much as he likes piling on the makeup. He played George Jung in Blow and John Dillinger in Public Enemies. Both movies were okay, much better than Johnny's current run. But it feels like Johnny's simply playing dress up as Whitey Bulger. We'll see.
P.S. Johnny refused to wash his hair for the Toyko premiere. Amber Heard looked lovely, and Johnny dripped grease. You can see those photos here.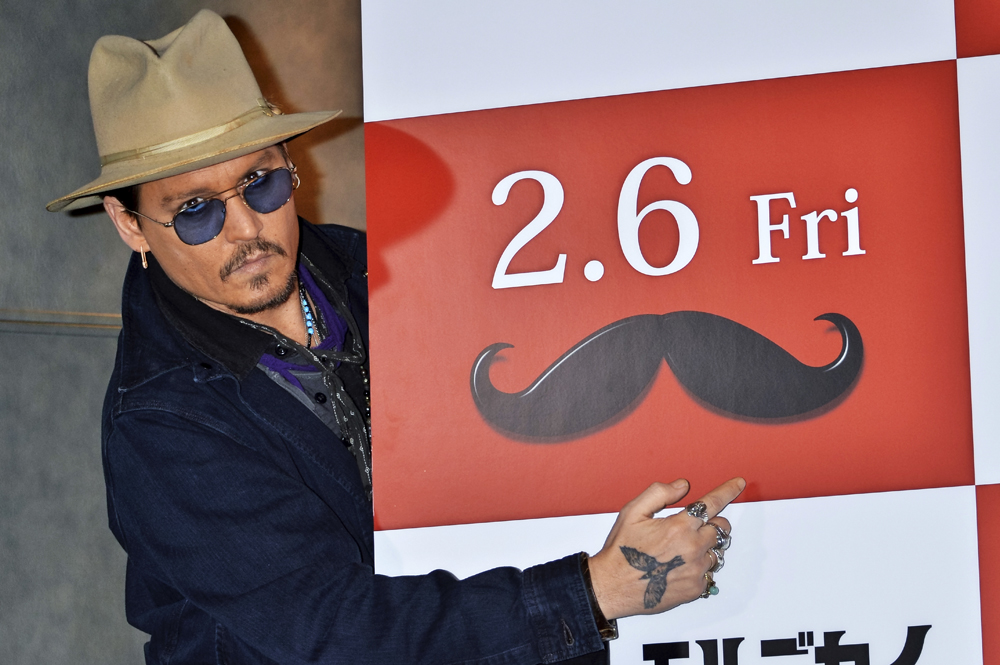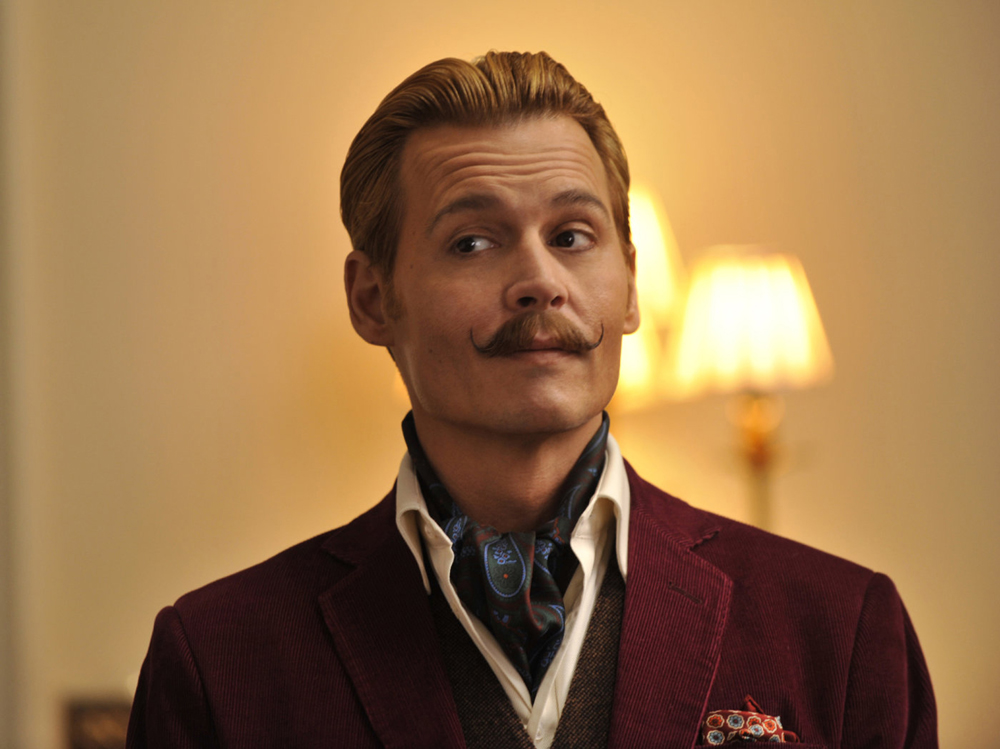 Photos courtesy of Getty & WENN