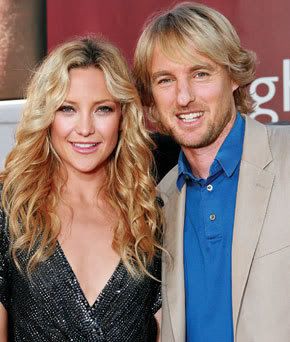 Owen Wilson seemed like he was coming around in his willingness to commit to Kate Hudson. Kate joined Owen and his brothers at two after parties for premieres of his film The Wendell Baker Story in Chicago and LA. Owen's brothers even commented on what a great woman Hudson was and how happy she made their brother.
Owen, 38, wasn't ready to give up his bachelor ways entirely though, and Kate wasn't having it. Page Six reports that she was overheard saying he doesn't make enough time for her. Kate went out on a rip-roaring week partying in NY without Owen, and she was said to have broken up with him over the phone shortly afterwards.
All may not be over for these two, though, Page Six's source says that they have an on-again off-again relationship and that they've broken up several times before, with the problem being Wilson's inability to commit.
People says they're through, though, and that they broke up before Memorial Day weekend.
Men don't change overnight, and it doesn't matter how gorgeous or cool the woman is if the guy doesn't want to commit.