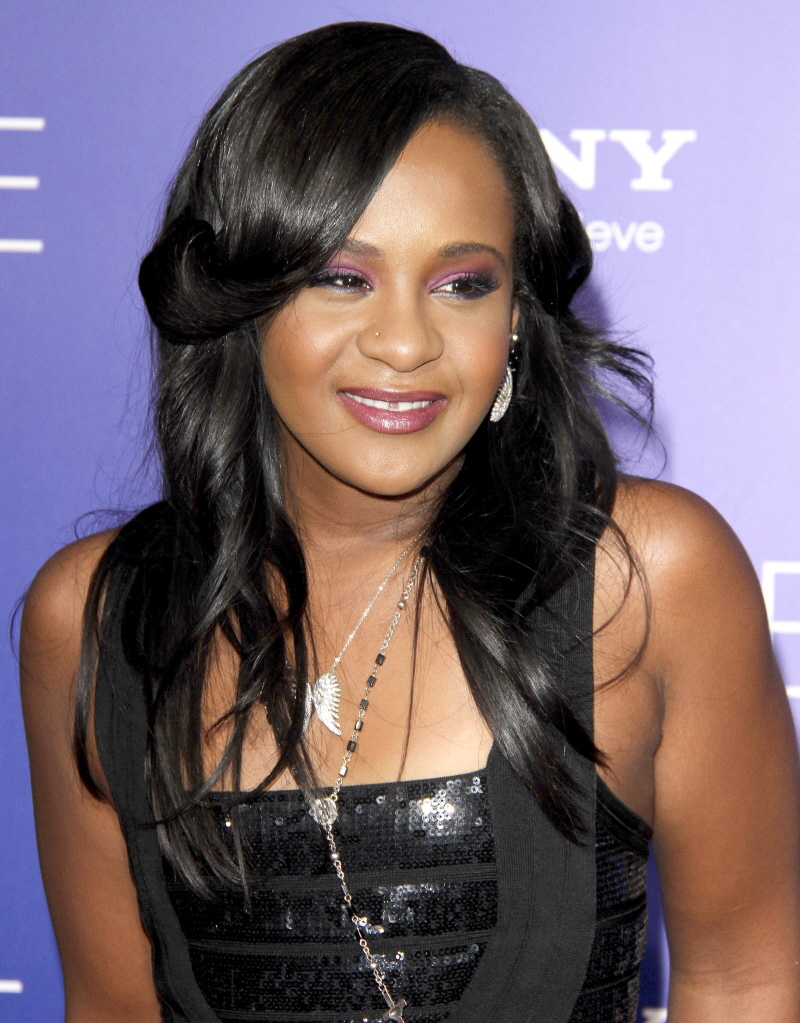 On Saturday, Bobbi Kristina Brown was found unconscious and unresponsive in the bathtub of her Georgia home. She was found by her husband, Nick Gordon, and a friend. It's said that Nick and the friend did CPR until the medics arrived, and Bobbi had started to breathe again. She was hospitalized. Then on Sunday, sources said doctors had put Bobbi into a medically induced coma because of swelling in the brain. Sources also say she's been put on a ventilator and the whole situation does not look good. As for Bobbi's state of mind before this tragedy, a source tells People Magazine:
"It's been a difficult time for Bobbi Kristina, who's struggled in the years after her mother's death… she has been vacillating between extremes for a while now and is fighting grief and demons of her own creation. The loss of her mom and her intense craving for attention of any sort are just the tip of her mountain of issues."
Even though this is just from an unnamed source, I think it's sort of rude to make a reference to Bobbi's "intense craving for attention." She's a messed up girl, justifiably. Her childhood was chaos and it's remarkable she's able to function.
After Bobbi was taken to the hospital, the Roswell, Georgia police executed a search warrant on her home, looking for drugs or any evidence of what happened to Bobbi. Lisa Holland, the spokesperson for the Roswell Police Department, told Us Weekly:
"We don't leave any stone unturned. So the police took a search warrant on the home. Before the warrant, initially when the police went into the home there [was] nothing there that indicated that anything out of the ordinary happened. There were no drugs out in the open."
That's curious wording, isn't it? "There were no drugs out in the open" NOT "there were no drugs." It seems like Nick Gordon might have even been suspected of some kind of foul play, but another police theory might be that Bobbi took something that made her pass out in the bathtub.
People Magazine's sources are also saying that Bobby Brown, Bobbi's father, is "inconsolable" and "This is his worst nightmare…Losing Whitney was hard, but this is a million times worse. And to lose her in the same way would devastate him."
We'll update if there's any additional news today.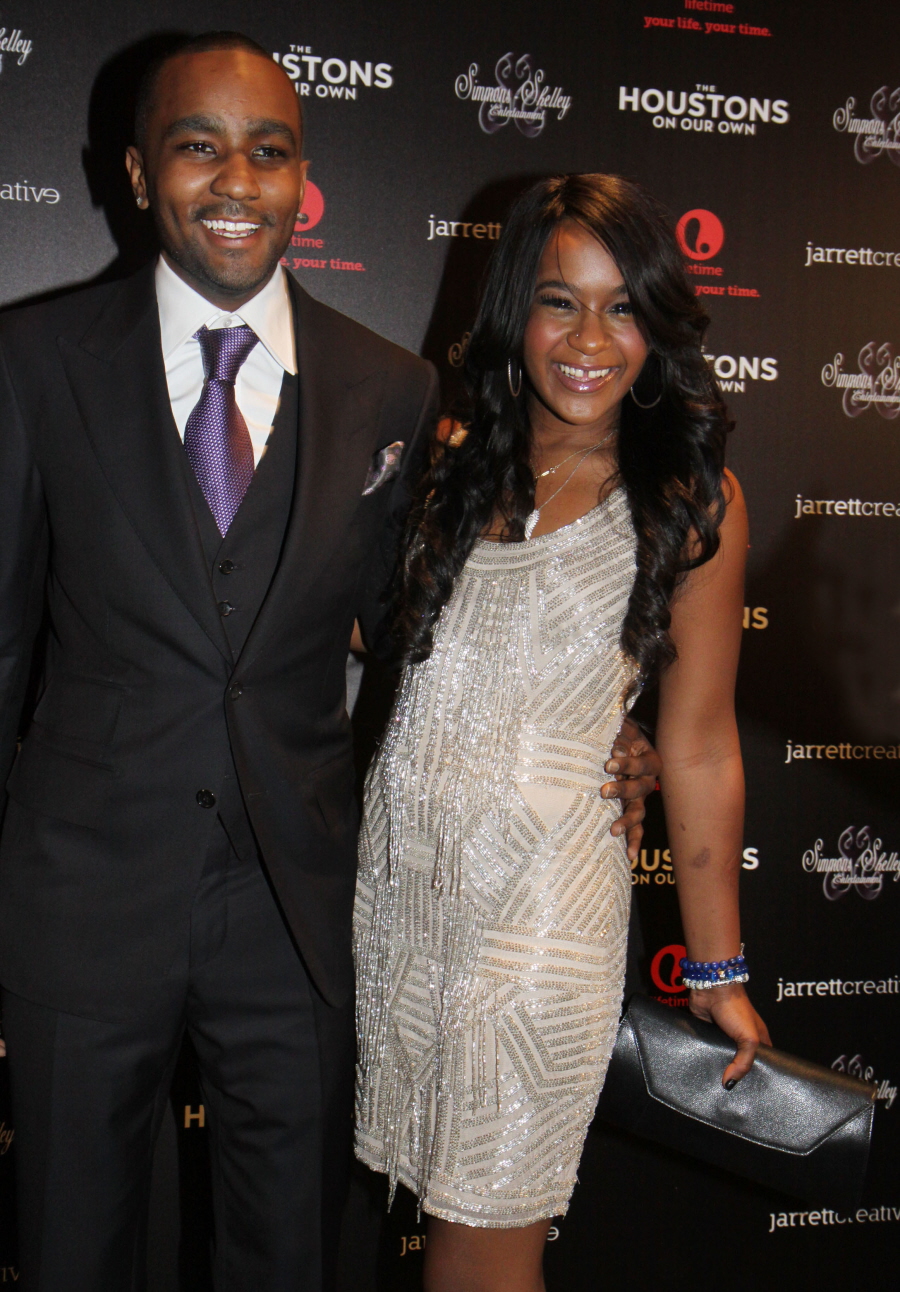 Photos courtesy of WENN.