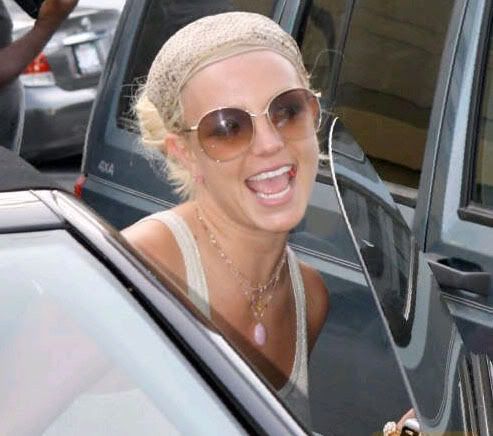 Britney Spears was said to have thrown a knife at a stage manager's head at the House of Blues. The jean skirt and fur shrug-wearing lipsynch queen was outraged that the guy didn't get the lights she ordered for her show – so she chucked a knife at his face (it was a butter knife, but still)
The bizarre blowup occurred when a stage manager went to Britney's dressing room before showtime to tell her that special lights she'd ordered weren't available. "What? You didn't get the lights I wanted?" shrieked Britney. Stunned by her fury, the guy stammered that the house lighting looked fantastic but…. SHRIEEEEK!…Britney screamed, snatched a butter knife off a buffet table – and flung it at his head! The guy ducked and the knife slammed harmlessly into the wall.
[From the National Enquirer, Mike Walker's column, print edition, June 11, 2007]
A House of Blues executive is said to have walked in right afterwards and yelled at Britney, saying "You're not a big enough star that I can't cancel you right now!… You apologize immediately or I'll make sure you never appear at any House of Blues again… or anywhere Else!"
Britney is said to have gotten teary-eyed and to have apologized to the poor man she could have blinded.
That's Britney's job to sing to people and deal with small setbacks like that. She appeared on stage for no more than 15 minutes at a pop, basically gyrating and mouthing songs to earn her money. How professional of her to throw shit when she doesn't get her way.
Pictures [via]