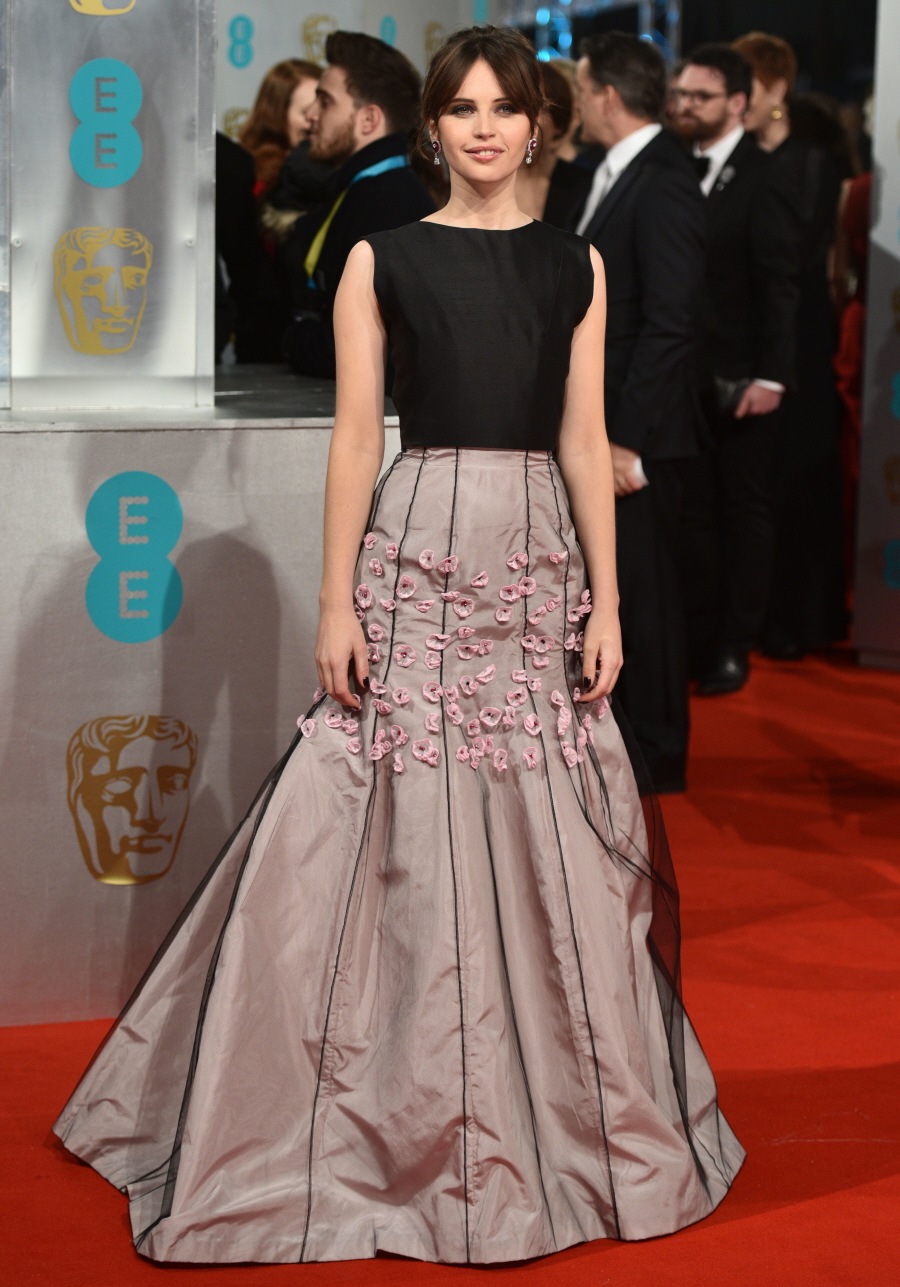 Felicity Jones actually brought some style drama to last night's BAFTAs. After too many milquetoast appearances, at least she wore something interesting, right? This is a SS13 Dior Couture. My initial thought was… imagine how much more sophisticated this would have looked without the flower appliques on the crotch/skirt. She would have easily been the best dressed woman with just some editing by Dior. Instead, we only have Felicity in a dress that's mostly good. I really hope she's ramping up to something amazing for the Oscars.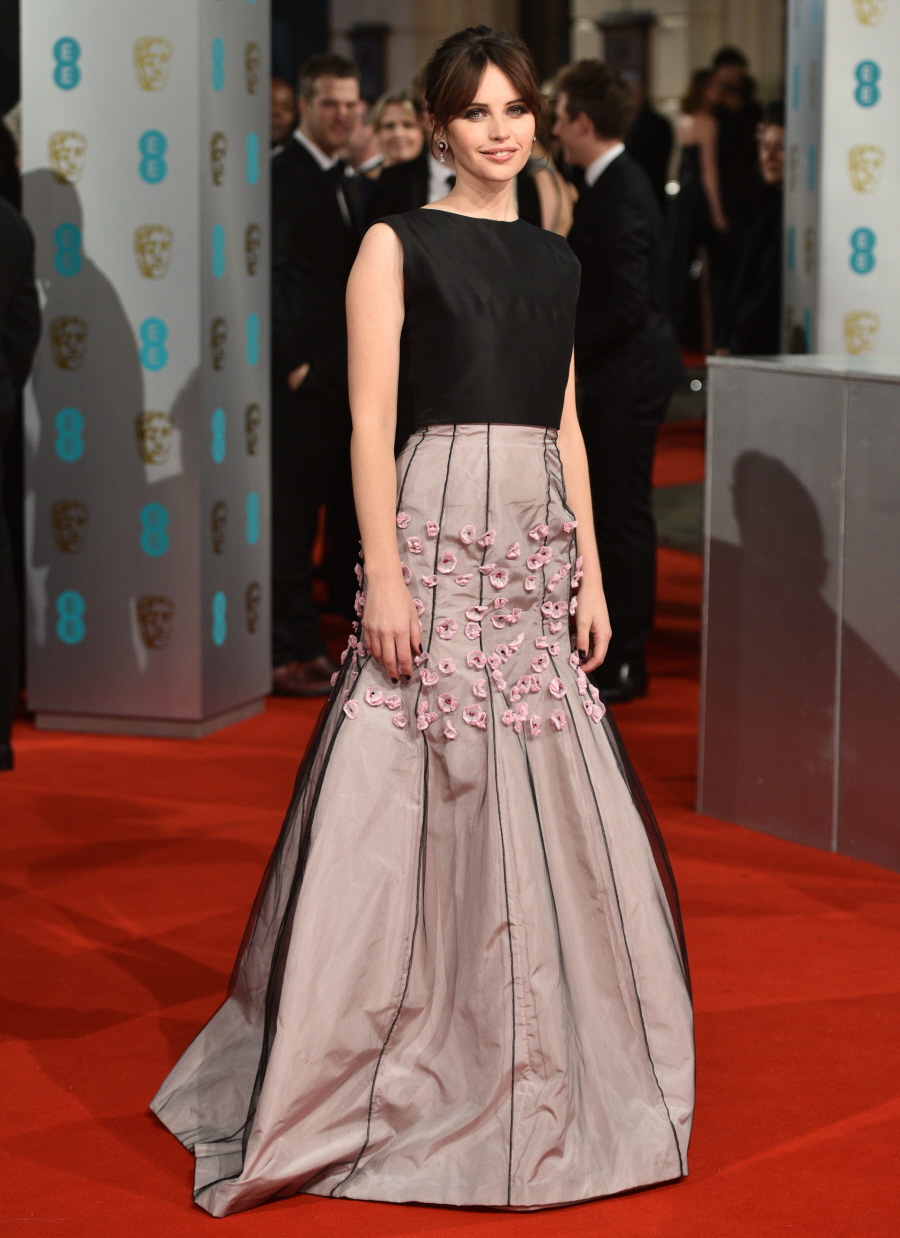 And here's Felicity's on-screen husband Eddie Redmayne with his wife Hannah. Eddie looks dapper and dorky all at once, and Hannah… well, I think Hannah is a pretty woman, but I don't understand why she always looks so "undone" at major events. I'm not asking for a face full of makeup, but maybe some lipstick? Hannah's dress is Valentino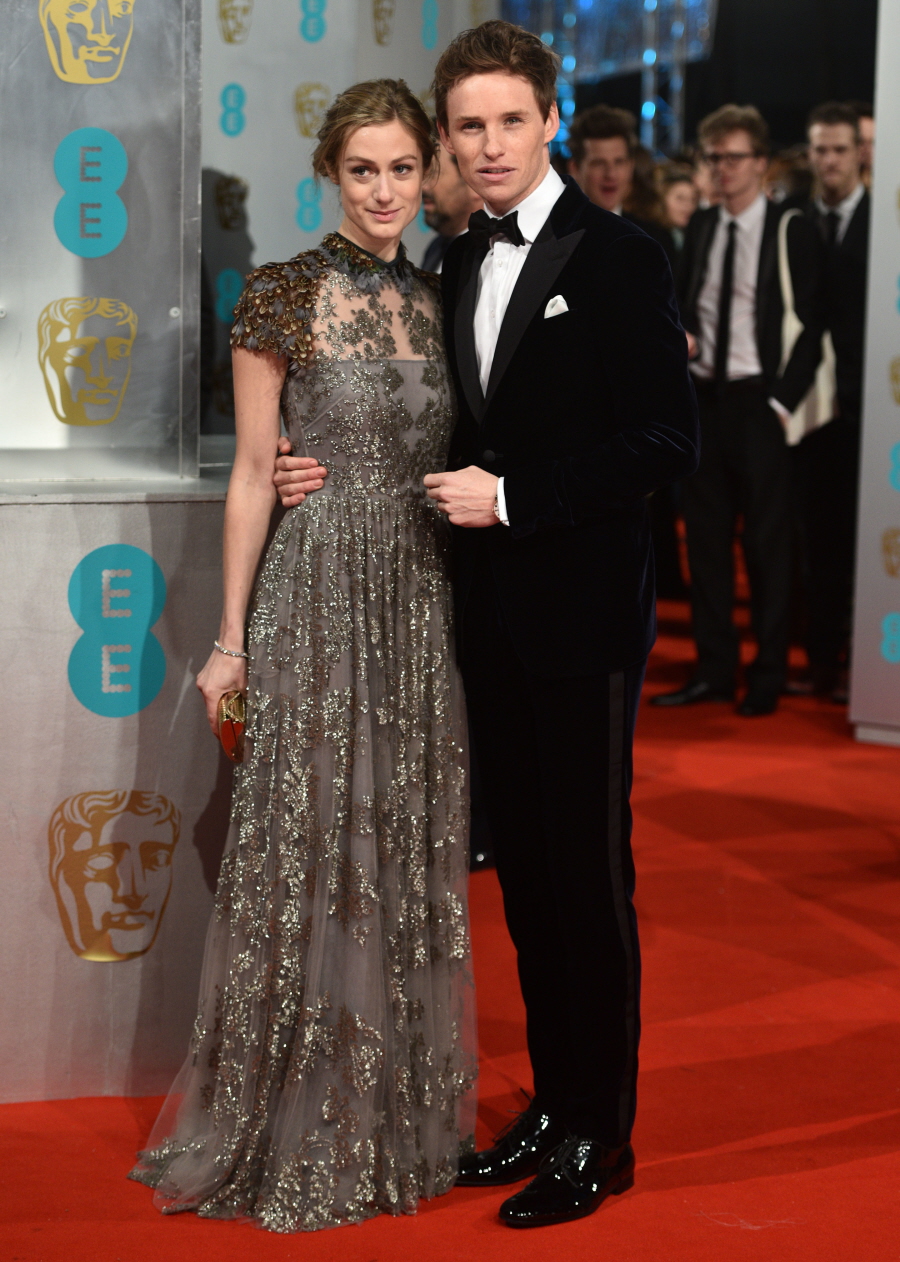 James McAvoy and his wife Anne-Marie Duff. They are perfect and adorable together. Even though I hate her dress.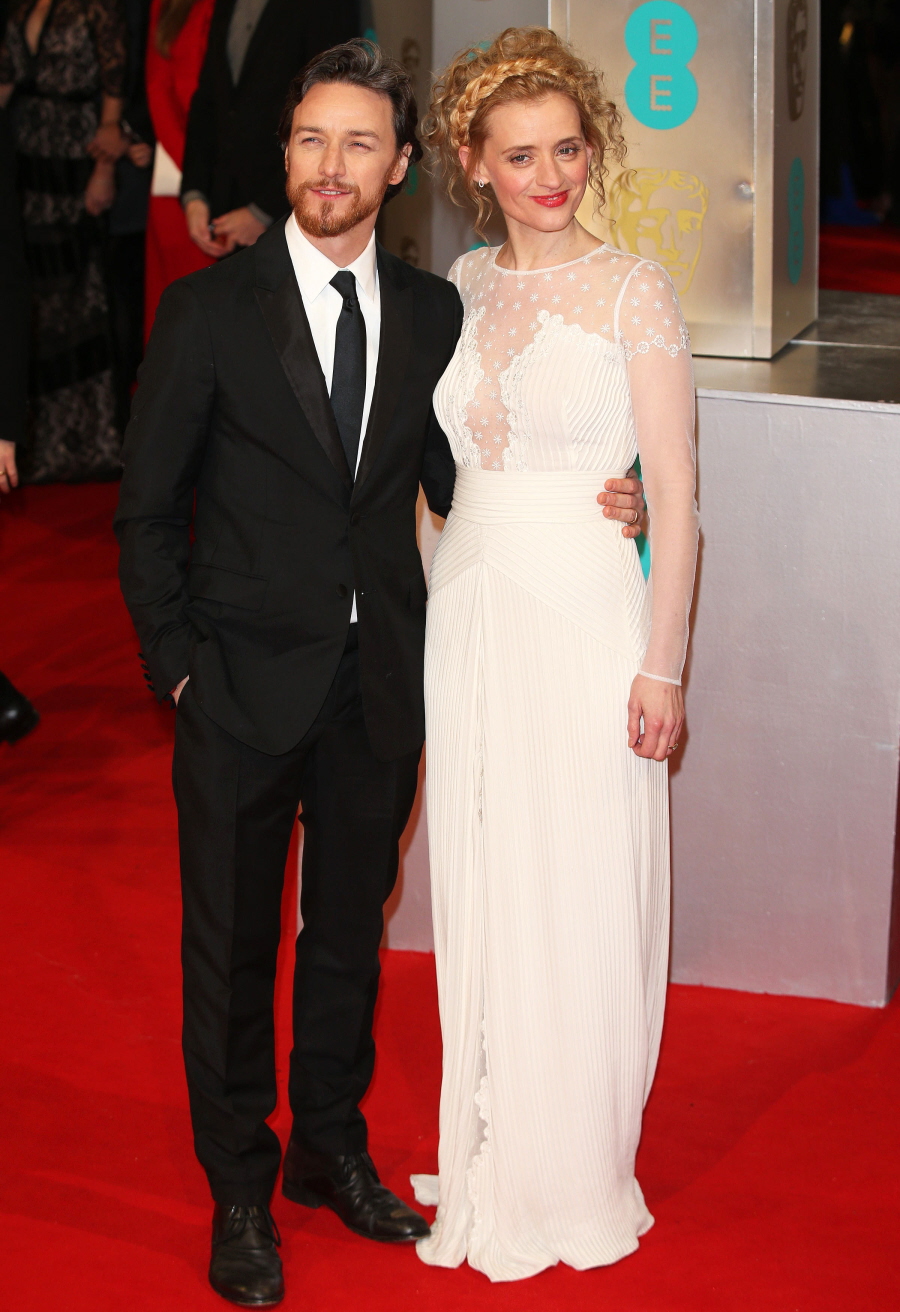 Alice Eve in black velvet. She was actually one of the few ladies that chose a warm-looking dress. #AllTheVelvet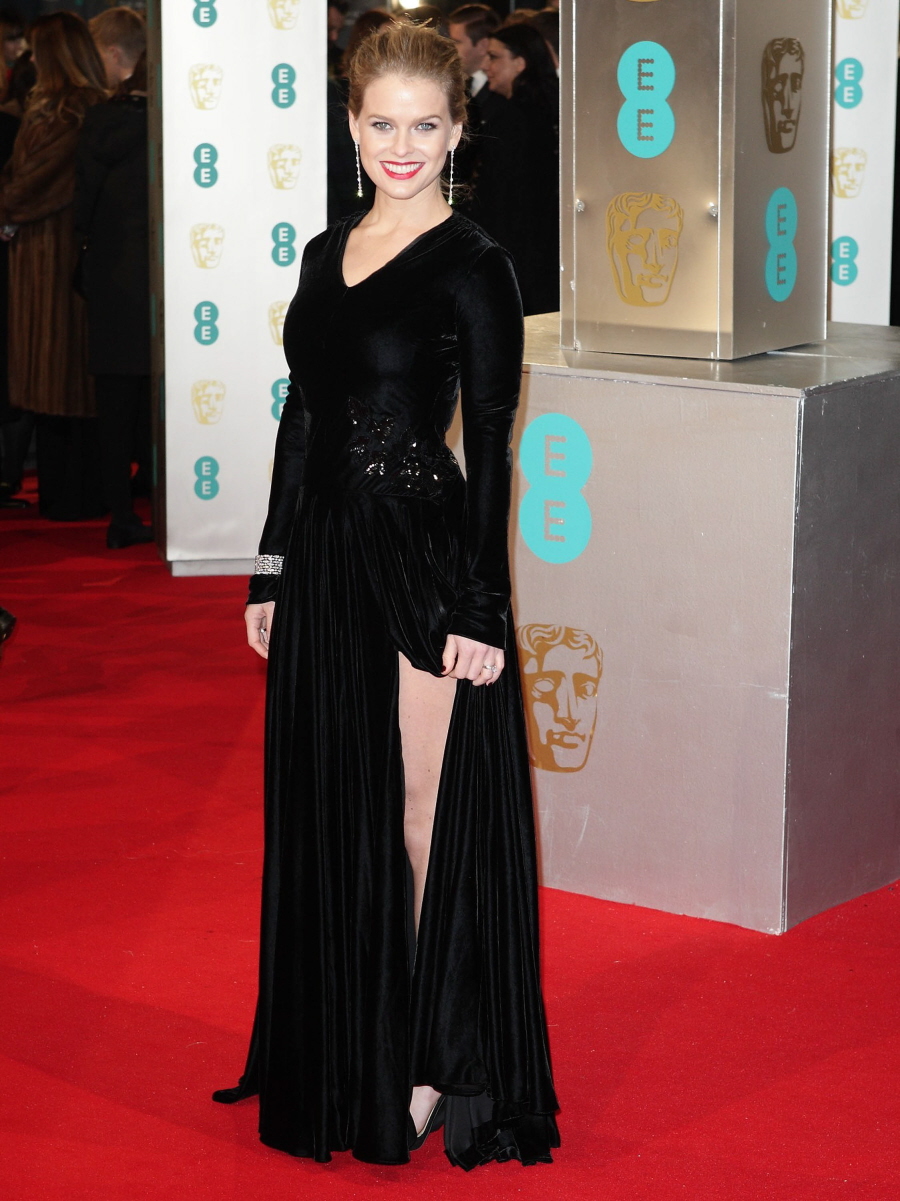 And finally, Amy Adams. Some say this white gown in Lanvin, some say Stella McCartney. This isn't my favorite look of the night or my favorite look on Amy, but it's fine. It's inoffensive.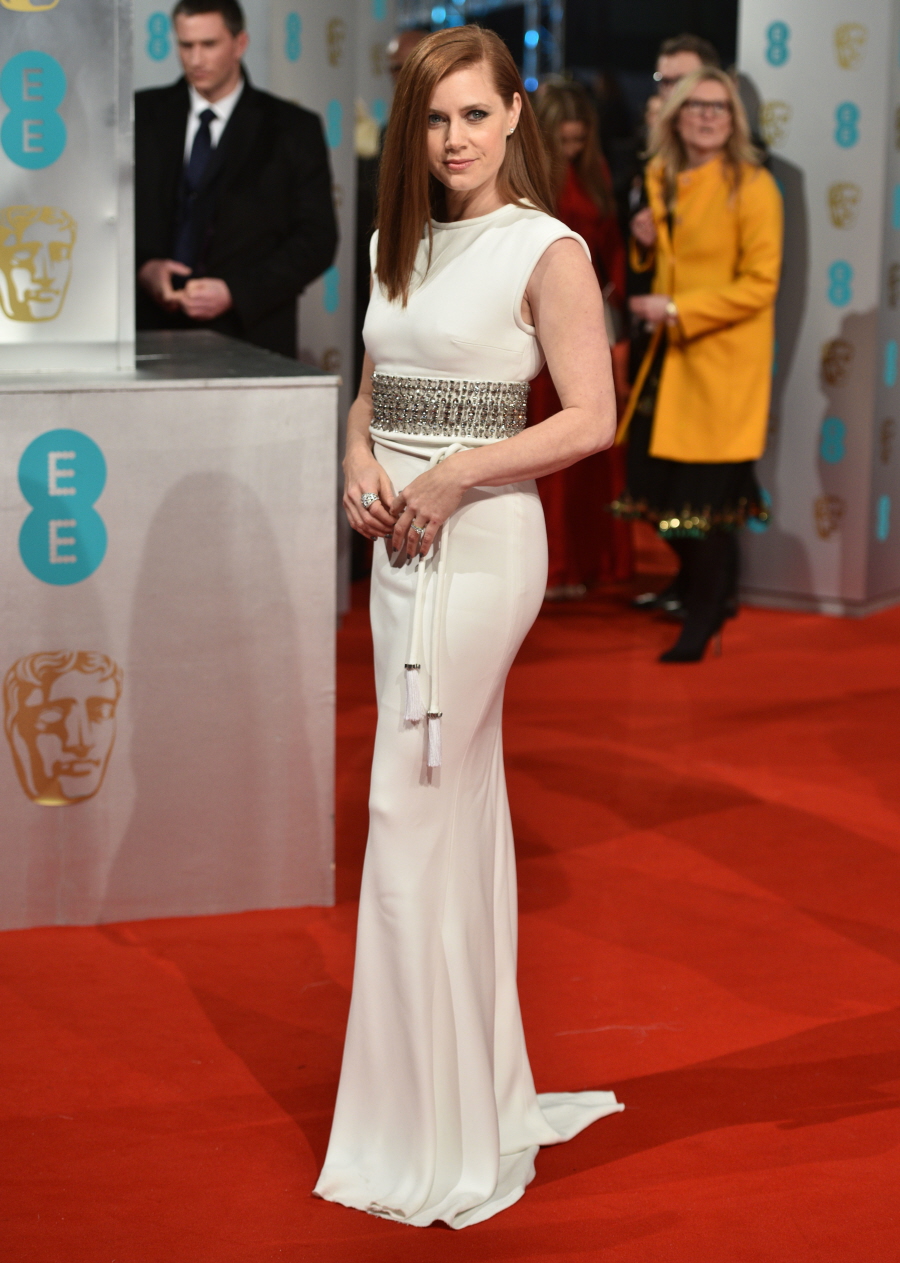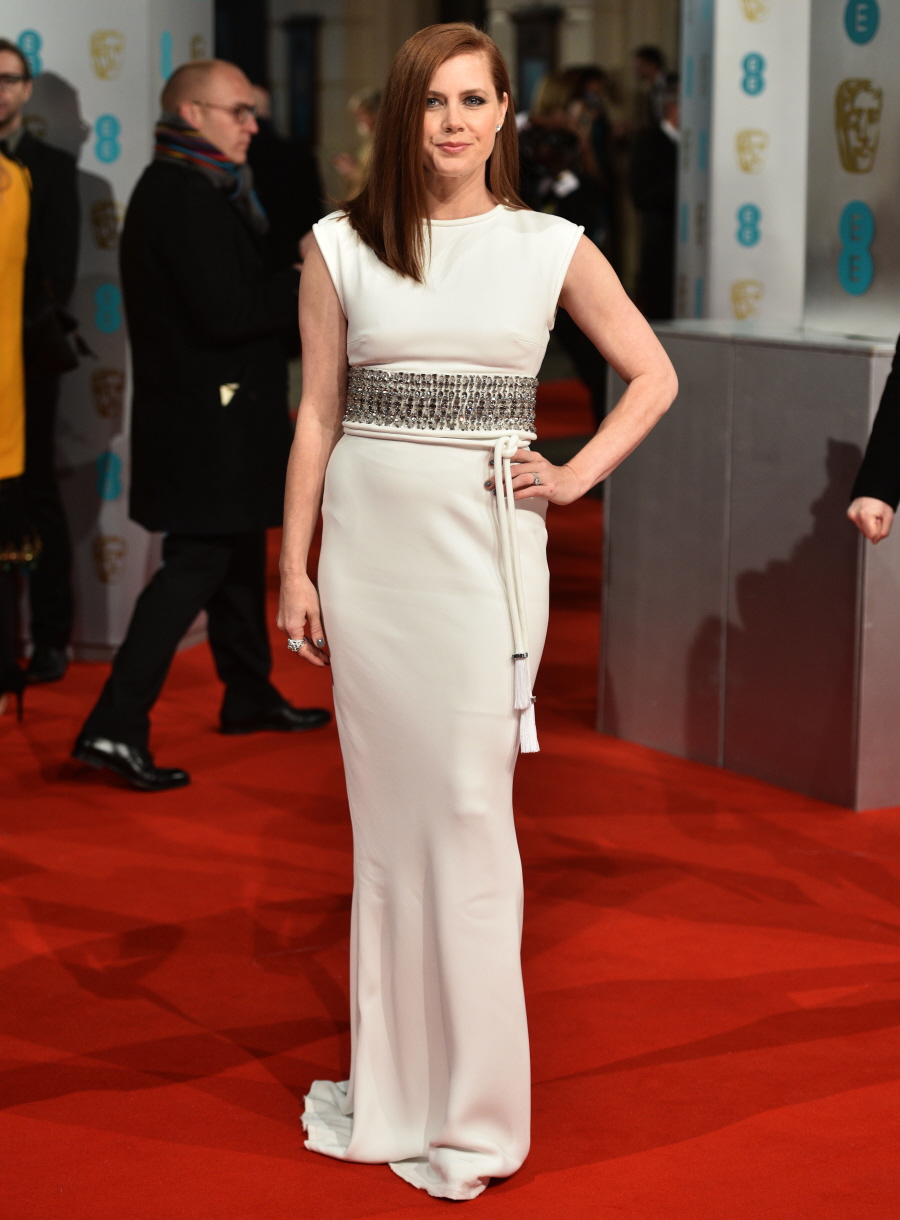 Photos courtesy of Fame/Flynet and WENN.