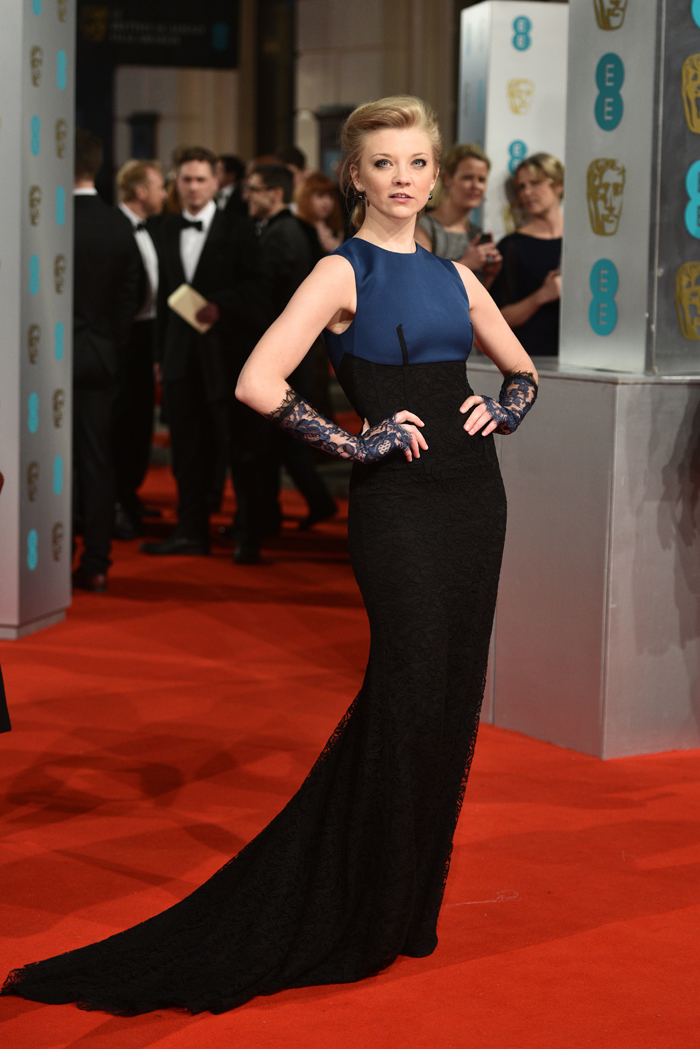 Natalie Dormer attended the BAFTAs last night in theatrical fashion. She knows how to work almost any dress, and this Sophia Kah number is no exception. The dress is lovely on its own with a royal blue top and black lace skirt with a slight train. Sadly, the gloves kind of ruin the effect. They're fussy, cheap-looking, and distracting. Can we thank Amal Clooney for the resurrected glove trend? Nat's gloves may have been better in a solid blue instead of lace. I also think her hair would have been magical in sweeping waves. She wore Yoko London jewels.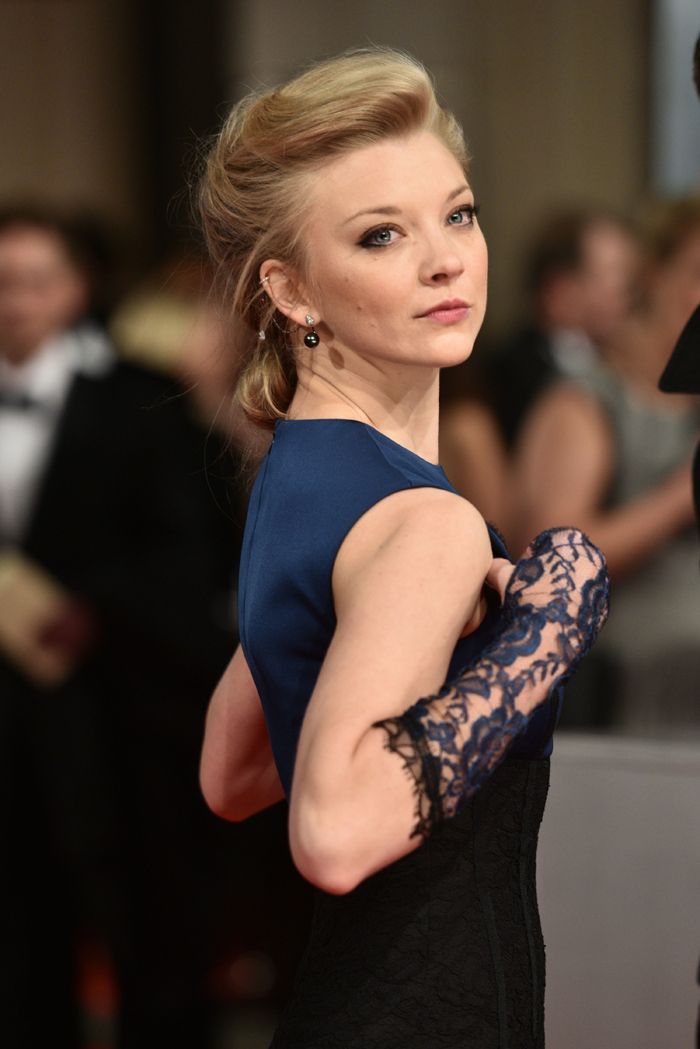 Nat rocked a color-blocked Roksanda jumpsuit to the pre-BAFTAs nominee party. This is a cool jumpsuit, and not everyone can pull off orange. The asymmetrical slash of color really pops. I'm also including photos of Nat in a swooshy black dress at a fundraising dinner.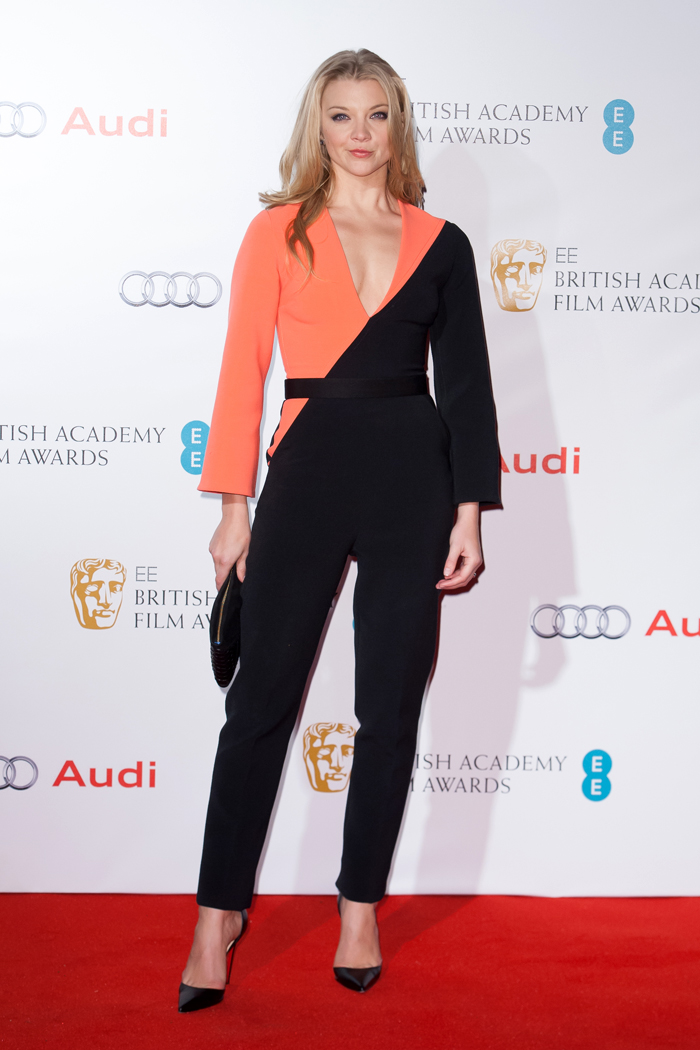 Hayley Atwell's little black BAFTAs dress fell into the mesh trap so popular with lovely ladies this season. She has a wonderful figure, and the side cutouts intend to provide an optical illusion. This mesh is counterproductive and not flattering, IMO. I'm including a photo of Hayley's big blue coat and weird patterned pants at a pre-BAFTA event.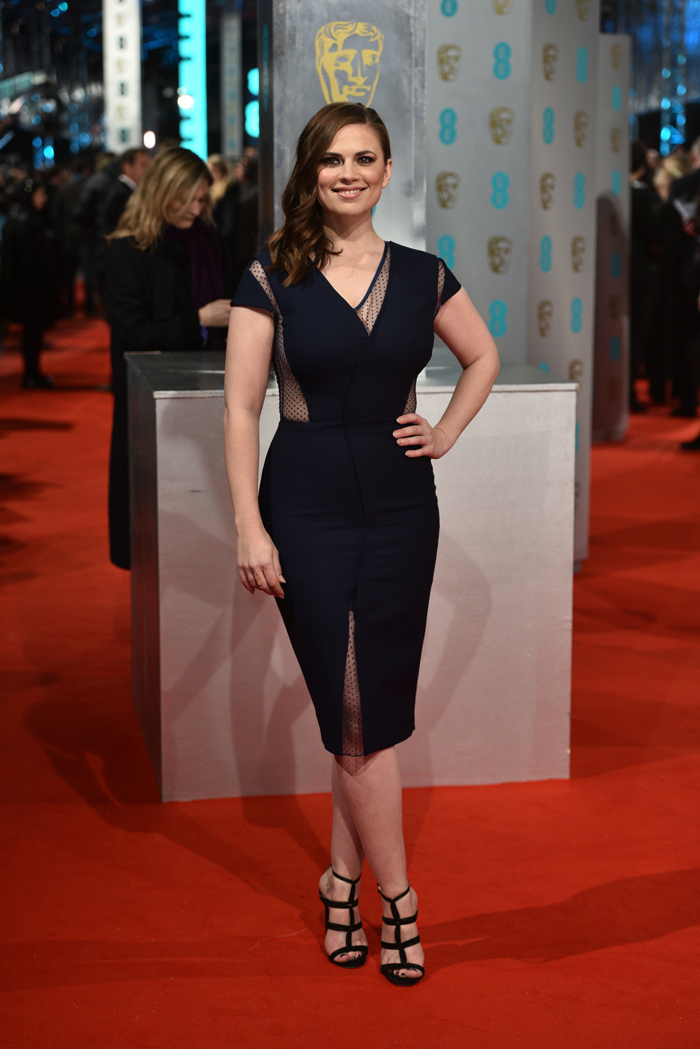 Michael Keaton brought bitchy realness to support his Birdman nomination. I so badly want him to win the Oscar, but it's probably not his year. He looked very handsome though.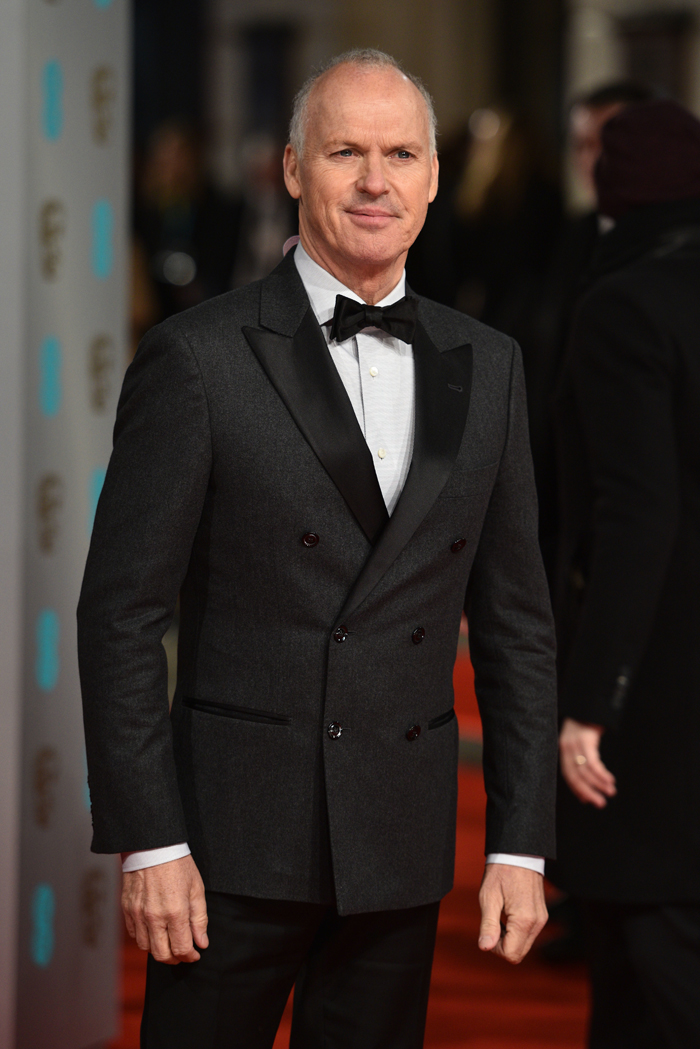 Edward Norton, who was nominated for Birdman too, attended with wife Shauna Robertson. I don't have an ID on her dress, but it looks Elie Saab-ish.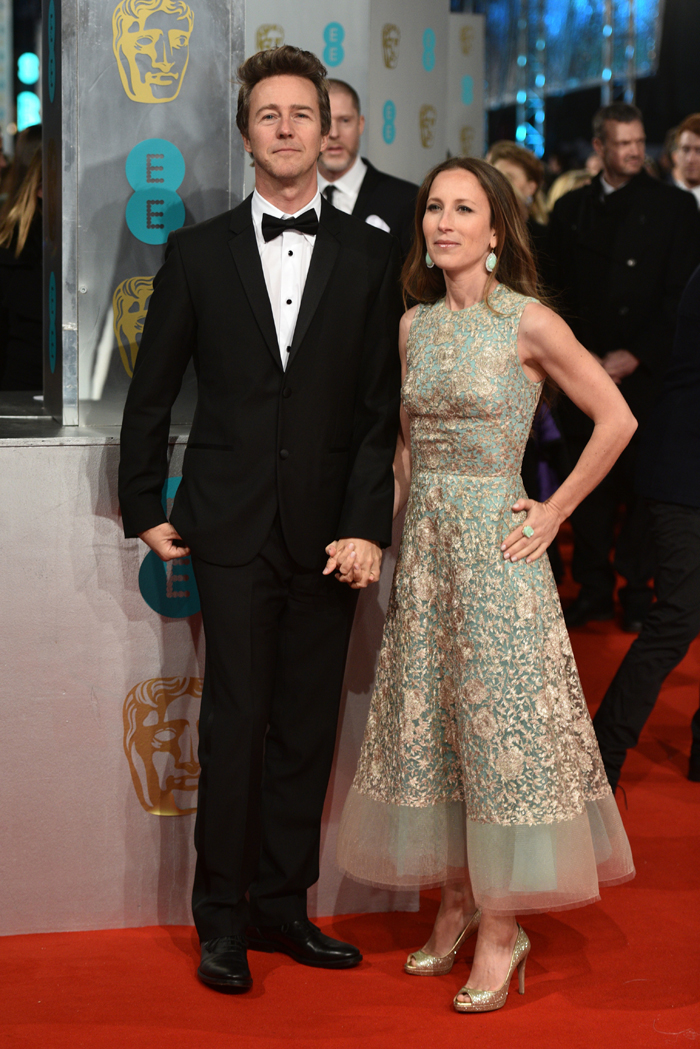 Photos courtesy of WENN