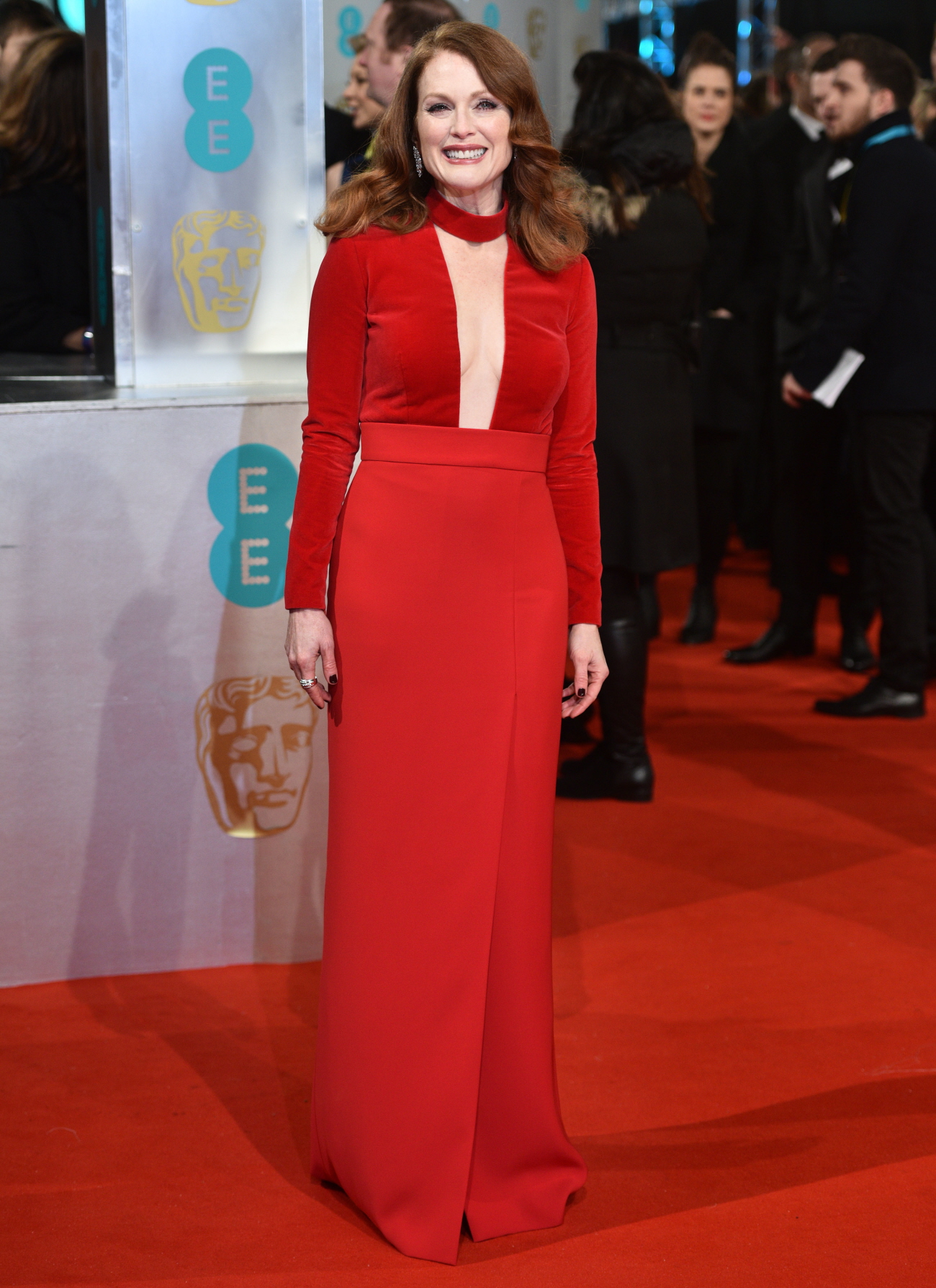 This is what worried me. This is what was keeping me up at night (not really) about Julianne Moore's style leading up to the Oscars. Thus far, she's been hitting it out of the park. She's been wearing good-to-great looks at every major event. And it's been no coincidence that in all of those events, Julianne hadn't worn anything by Tom Ford. Don't get me wrong, I love Tom Ford's designs and I think he's a genius. And he's friends with Julianne in real life, and she often calls him her "favorite designer." But he almost always makes her look bad. I don't know what it is. Anyway, she wore this red Tom Ford to the BAFTAs last night. It's a sophisticated look, and by that I mean she sort of looks like a dominatrix. I don't hate it, but now I'm so worried that she's going to wear Tom Ford at the Oscars and it's going to be SO BAD. PS… Julianne won last night but that's not shocking.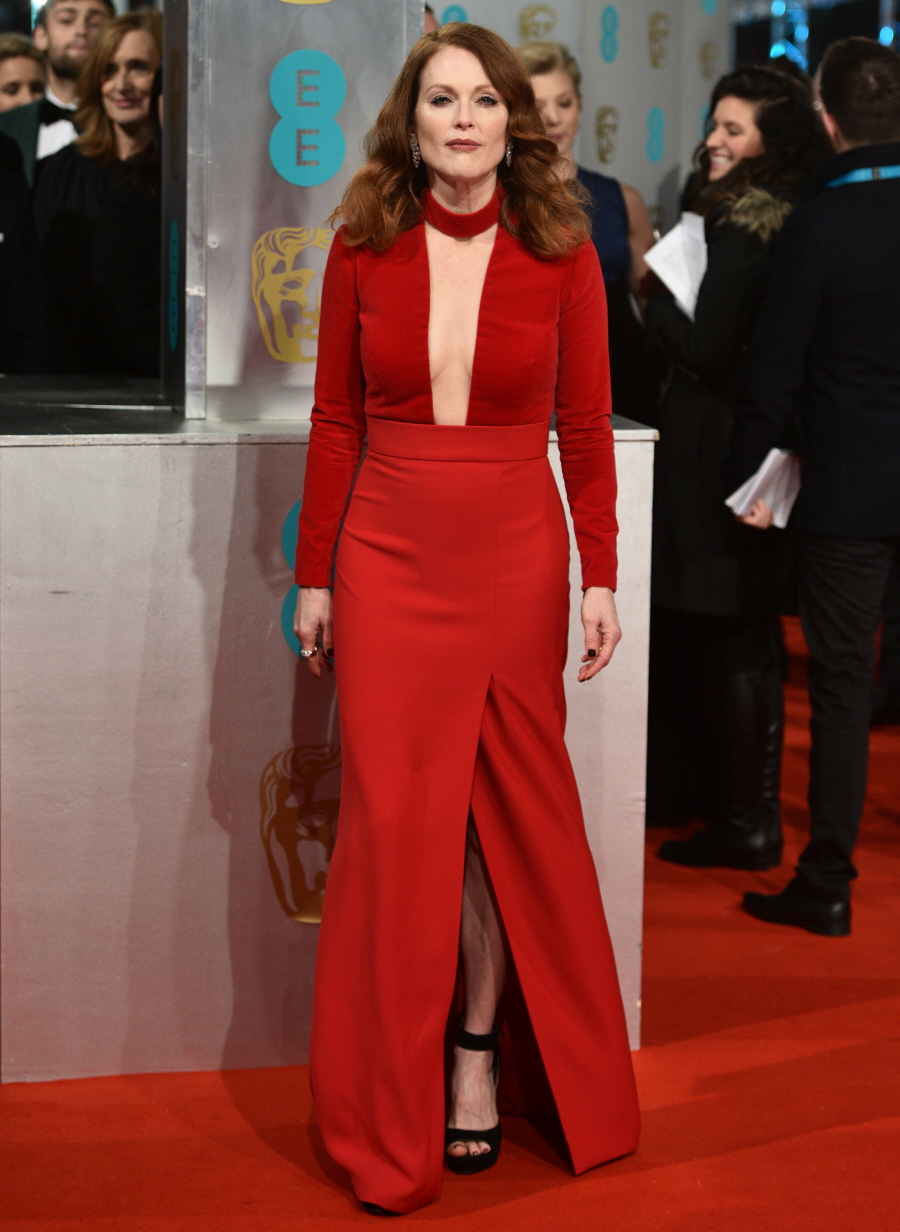 Dianna Agron in red Lanvin. This is a pretty dress, in a pretty color, on a pretty girl. Is it groundbreaking? Not really. But if she wants to become a bigger Fashion Girl, I'm okay with that.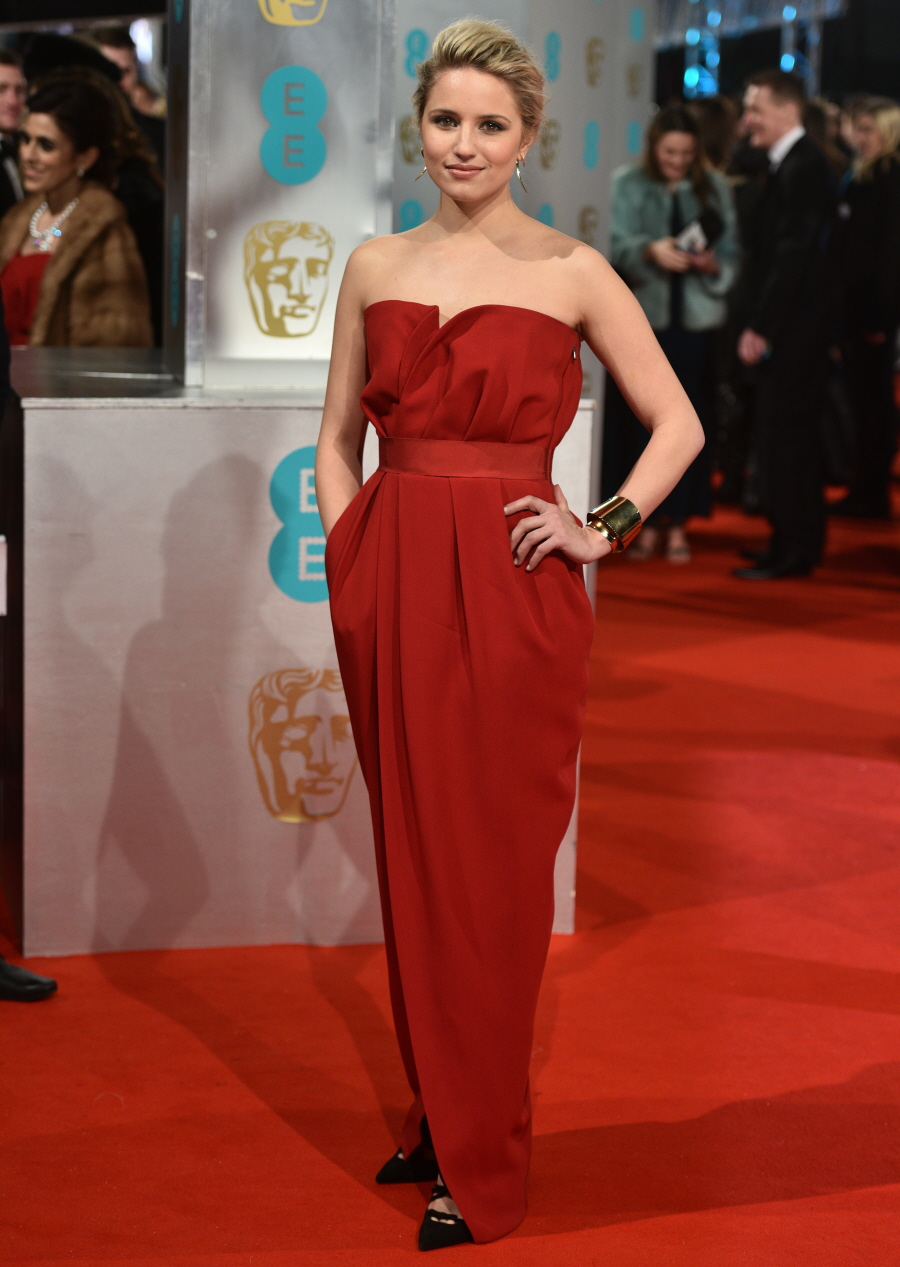 Patricia Arquette in Pamella Roland. Patricia won the BAFTA for Best Supporting. Something nice: this is an absolutely gorgeous color in general and on her specifically. Not so nice: Patricia cannot pick out clothes to flatter her figure at all.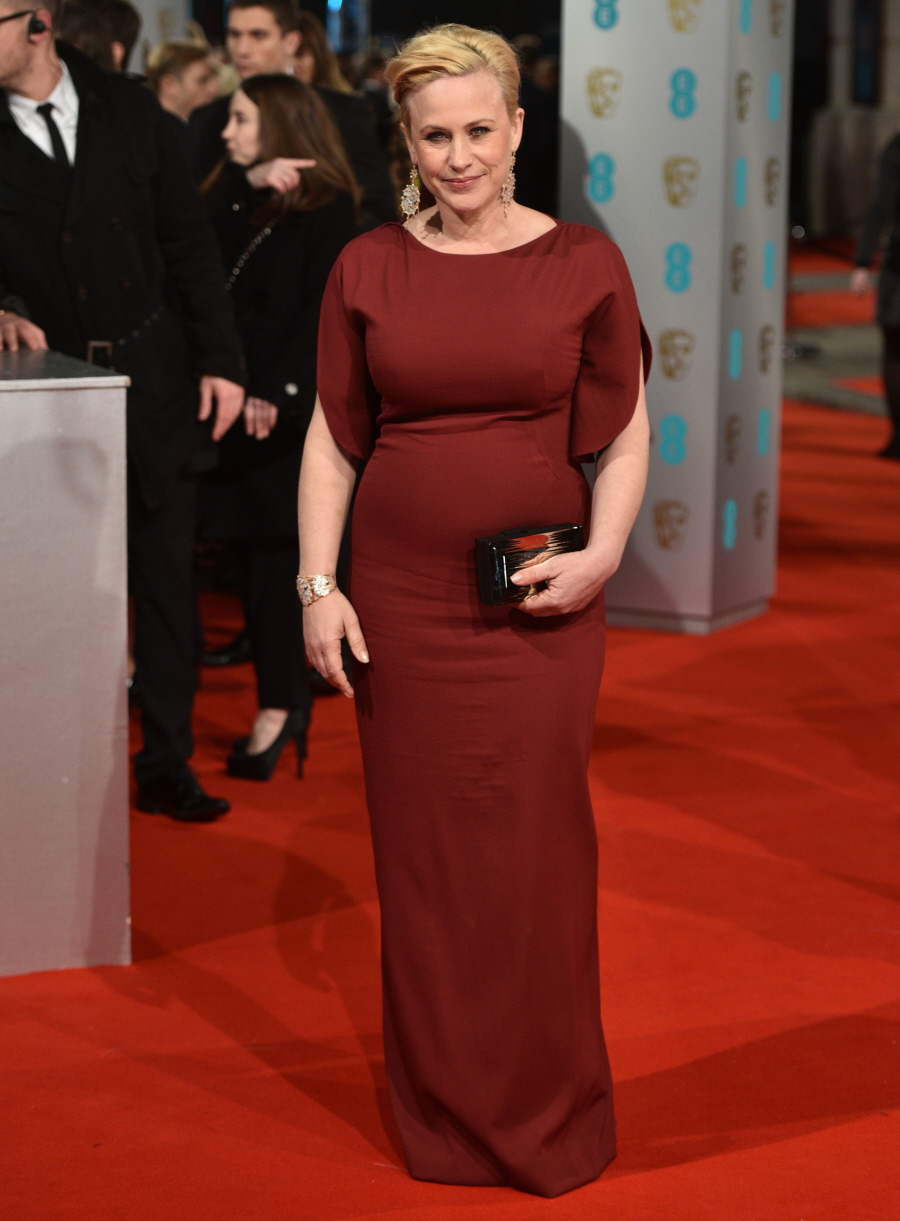 Lea Seydoux and Monica Belucci, the two new "Bond Girls" attended the BAFTAs together. Everyone loves Lea's mustard-yellow cut-out Prada gown but I wasn't crazy about it. I think the cut-outs were too much, but from the neck up, she was FLAWLESS. Like, she was a young Deneuve. Monica's black gown was Azzedine Alaia. Too much black on the carpet!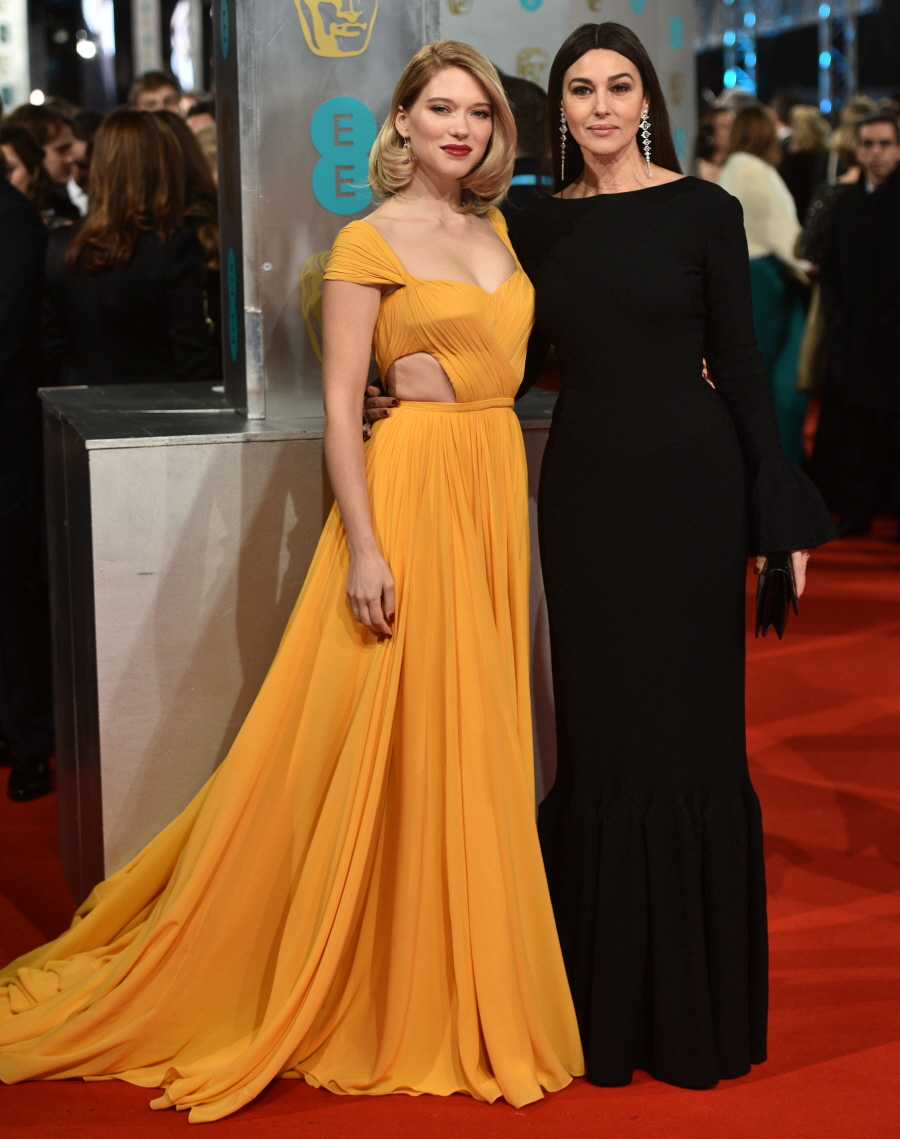 Photos courtesy of Getty and WENN.