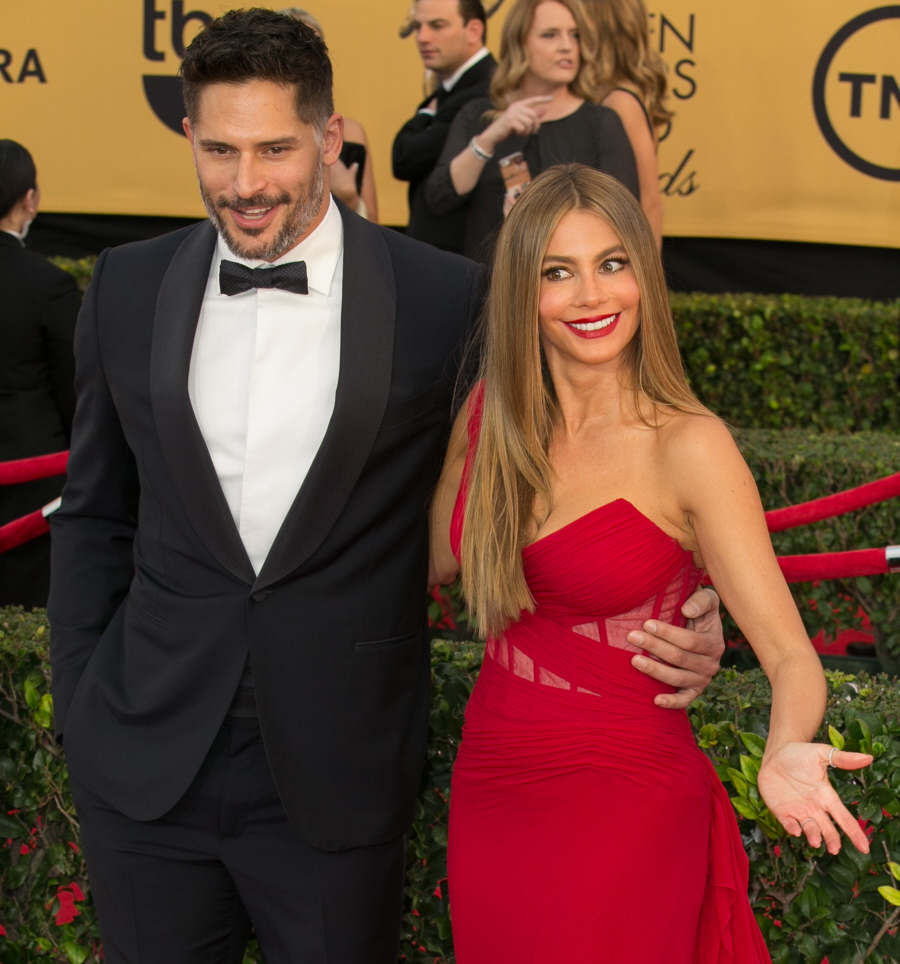 I keep forgetting that Sofia Vergara and Joe Manganiello are engaged. Hell, I keep forgetting that they're together. At first their relationship seemed cooked up by publicists, but after several months passed, it seems more like they're just another boringly attractive couple. For what it's worth, I thought she was more interesting with Nick Loeb, even though Loeb seemed like a total toolbox. But there was passion and heat and rage there.
Speaking of, back when Loeb and Vergara were together, he kept talking about how he wanted babies with her. She always sounded like she wasn't interested – she already has an adult son, Manolo, and Sofia's career motto seems to be "strike while the iron is hot." She doesn't want to put her career on pause to have anyone's baby. But still, when she was with Loeb, she went and had her eggs frozen. There were even stories that she had a surrogate all lined up and everything and it was happening. But nothing happened. She broke up with Loeb and got with Joe Manganiello and now they're engaged. And I guess they want a baby?
After Sofía Vergara and her fiancé, Joe Manganiello, spent nearly two months of searching for a surrogate, 'In Touch' has learned that the duo finally found a match!

"It was hard, because Sofía wanted to make sure that the woman was someone she could trust," an insider exclusively says in the new issue of 'In Touch.'

While 'In Touch' will not release the name of the surrogate, it can reveal that she works closely with the 'Modern Family' star. "Sofía is friends with this woman and spends a lot of time with her," says the insider, "so she can watch the pregnancy firsthand as if it were her own."

And while another source says the reason Sofía (who is already mom to Manolo, 23, from her first marriage) won't carry the baby herself is "a closely guarded secret," the pair aren't hiding their excitement. "Sofía's said from day one that Joe is the perfect dad," adds the source. "They can't wait to be parents."
There has never been a confirmation from Sofia that she A) really does want another kid or B) can't naturally conceive again. I think it's pretty much a case of Sofia not wanting to be pregnant and not wanting to put her career on hold for any reason. To me, that sounds like the wrong way to bring a kid into the world, but whatever. I'm not doubting that Sofia will take care of her gestational surrogate in every way, and if that's what she really wants, God bless. It just feels like Sofia gets with these guys who don't have kids and she thinks she has to just give in and have a baby some way instead of just saying "No thanks, I've done that already and I don't want to do it again at this point in my life."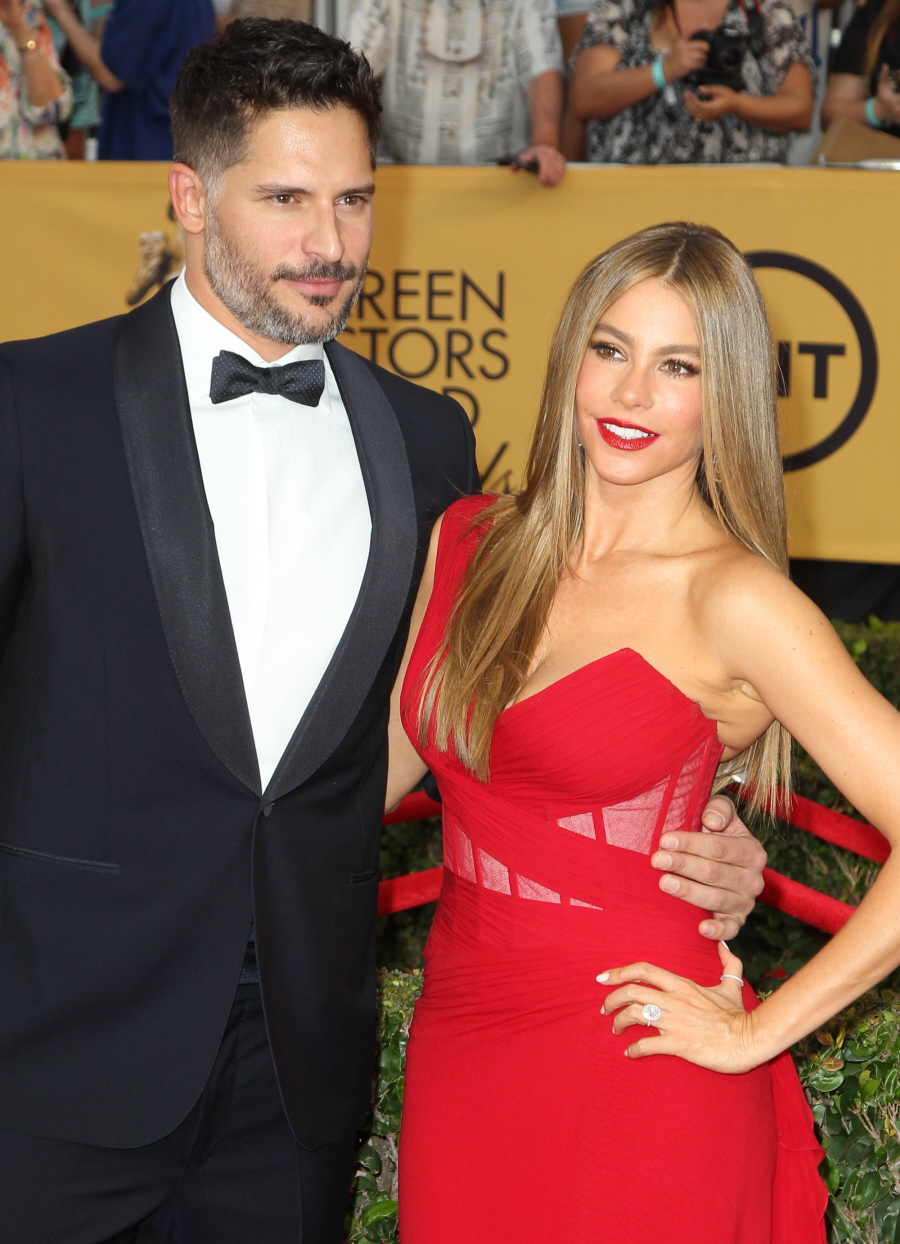 Photos courtesy of WENN.