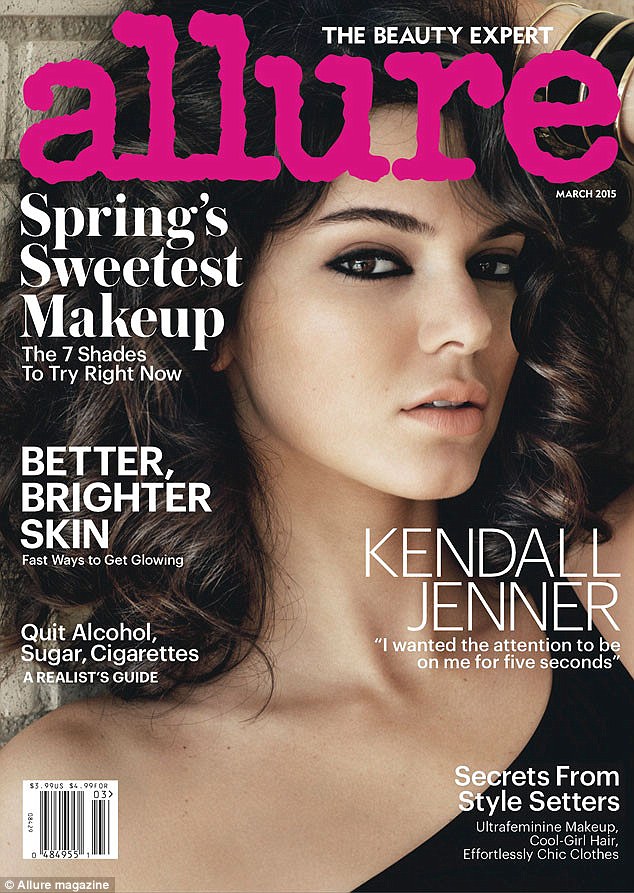 Kendall Jenner covers the March issue of Allure magazine. This is her biggest cover so far. She's fronted Teen Vogue and a few other minor magazines. She's appeared in US Vogue (a few times) and fronted Vogue Australia. There will probably be a US Vogue cover sometime in the future (because Anna Wintour has completely lost it and given big sister Kim a cover), but Allure is a pretty big score for Kendall.
I'm not a fan of most Allure covers, and this one is no exception. Kendall's editorial (by Mario Testino) is all about massive, Kelly LaBrock-in-the-1980s hair. Kendall wears several swimsuits and poses with a very famous capuchin monkey. You can see the photos here — the monkey is Marcel from Friends. He's 21 years old now, which makes me feel old. Here are some interview excerpts. I misled you about the tattoo quote, which actually came from Kim's mouth first. Kendall holds the words out as truth:
She has acne: "I had just started ninth grade when I got my acne. And I had braces. I wouldn't look people in the eye. It was not a good time for me — it just killed my self-esteem. I thought when I didn't look at someone, they couldn't see my face."

On coming out of her shell: "I still have a hard time looking at someone when I'm talking to them, and I get nervous. When I started getting in front of the camera a lot, I think my confidence started to come out. It took a minute, because I had to believe in myself."

She has no tattoos: "I have a really weird thing about 'forever.' And my sister Kim always said, 'Don't put a bumper sticker on a Bentley.'

Her modelling dream: "Kylie and I had to grow up in front of people, and it was hard sometimes … but it was never a negative thing. I would read magazines, and I would look at pictures with these women who looked so powerful. I wanted to be that to some little girl or little boy."
[From Allure]
The quote from Kim — tattoos as bumper stickers — is hilarious. I guess implants, Botox, and fillers are no big deal. A tattoo? Now that crosses the line into crassness. The rest of the interview doesn't do much. Kendall admits to getting a few pimples as a teenager, which made her shy. I'm pretty sure she's growing out of her shell.
Here's a pic of Kendall with Testino, who posted it to his Instagram and complimented his subject on her "energy."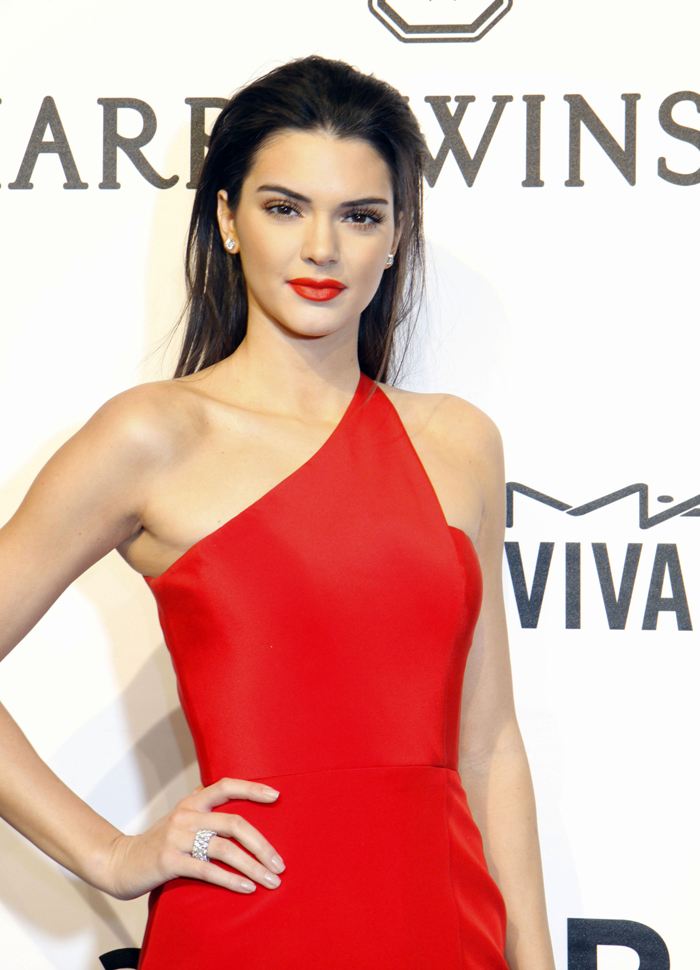 Photos courtesy of Allure, Fame/Flynet & Mario Testino on Instagram