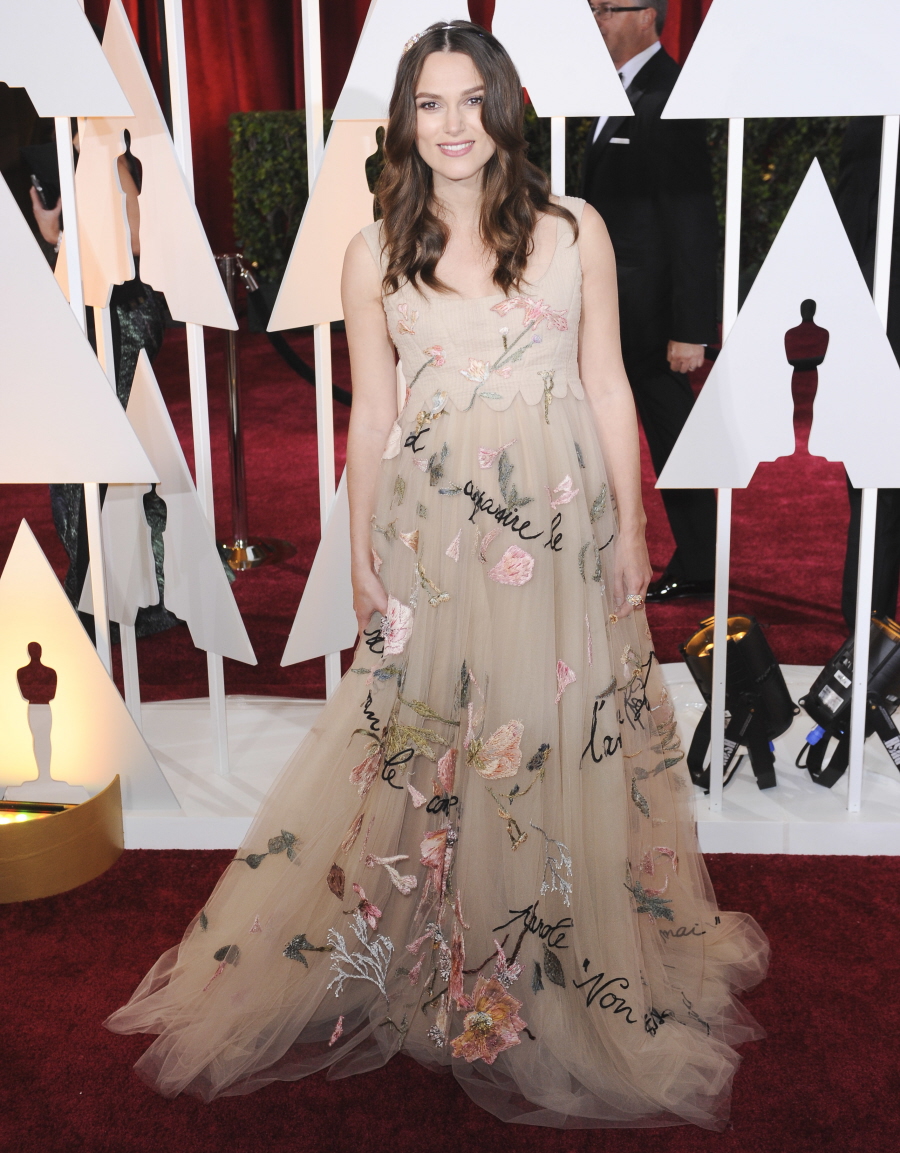 I've combined Felicity Jones and Keira Knightley in posts throughout the awards season, because they've disappointed me the whole awards season. Keira used to be such a Fashion Girl. She even got to the point where everything she wore was noteworthy and discussed at length. But that was before the fetus stole her mojo. Keira's entire red carpet campaign this year has just been… disappointing. A missed opportunity to show off some crazy, awesome maternity styles. Instead, Keira has veered too far into the twee-ness and cutesy crap. Her red carpet Oscar gown was Valentino and… NO. I'm sorry, I can't with this. I know some of you love it, but I just can't. The stupid nude tulle, the writing on the dress, the flowers… it's bad, you guys.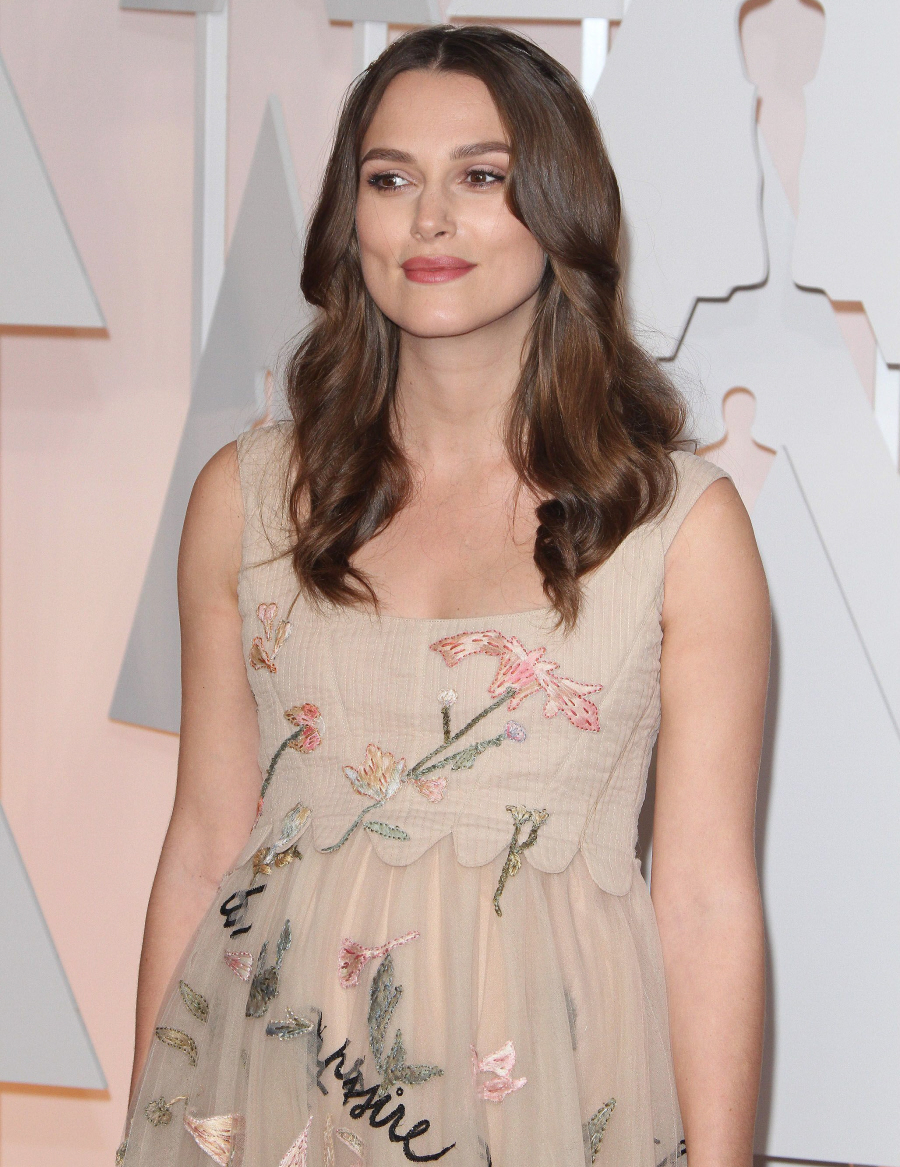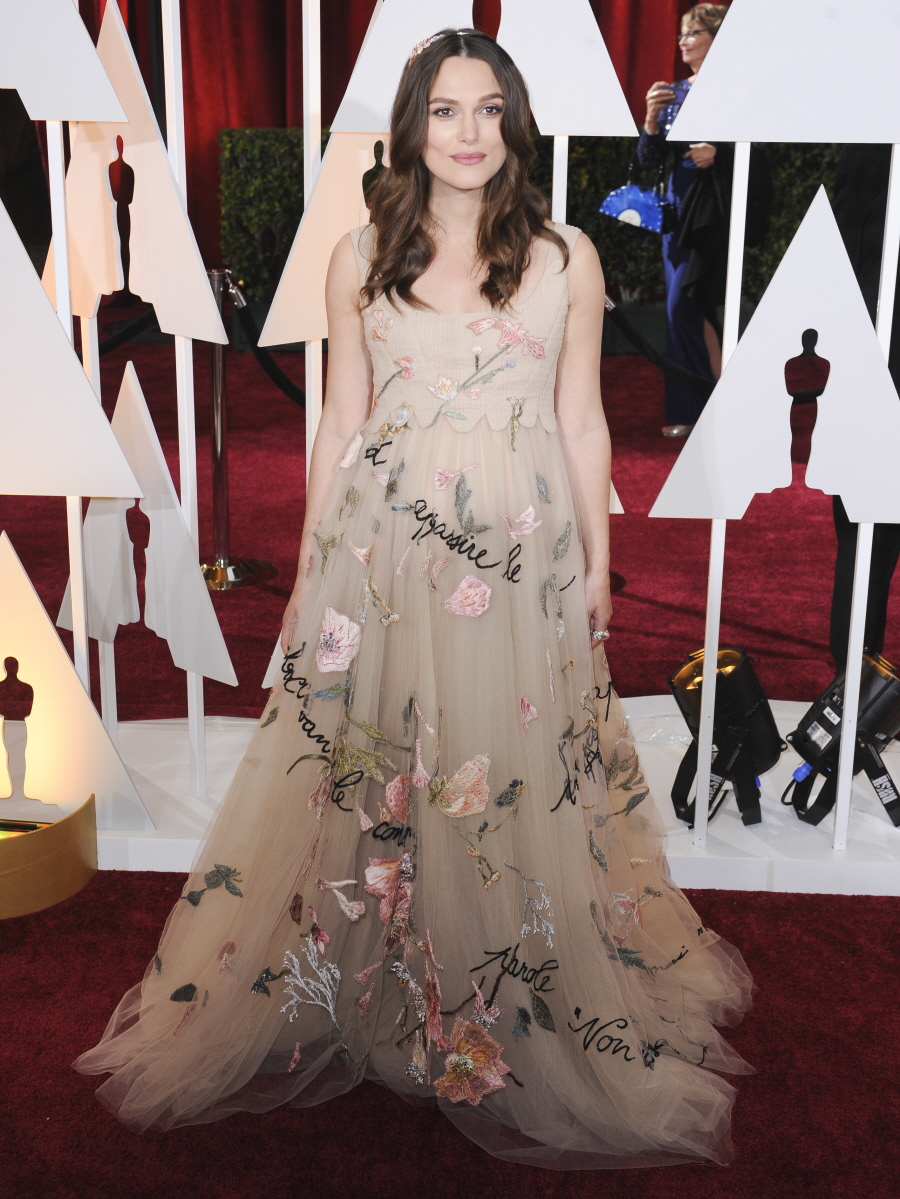 I think Keira knew it was bad too, so she changed into a different Valentino gown for the parties. She should have reversed these gowns – the nude Valentino for the parties and this dark velvet gown for the Oscars.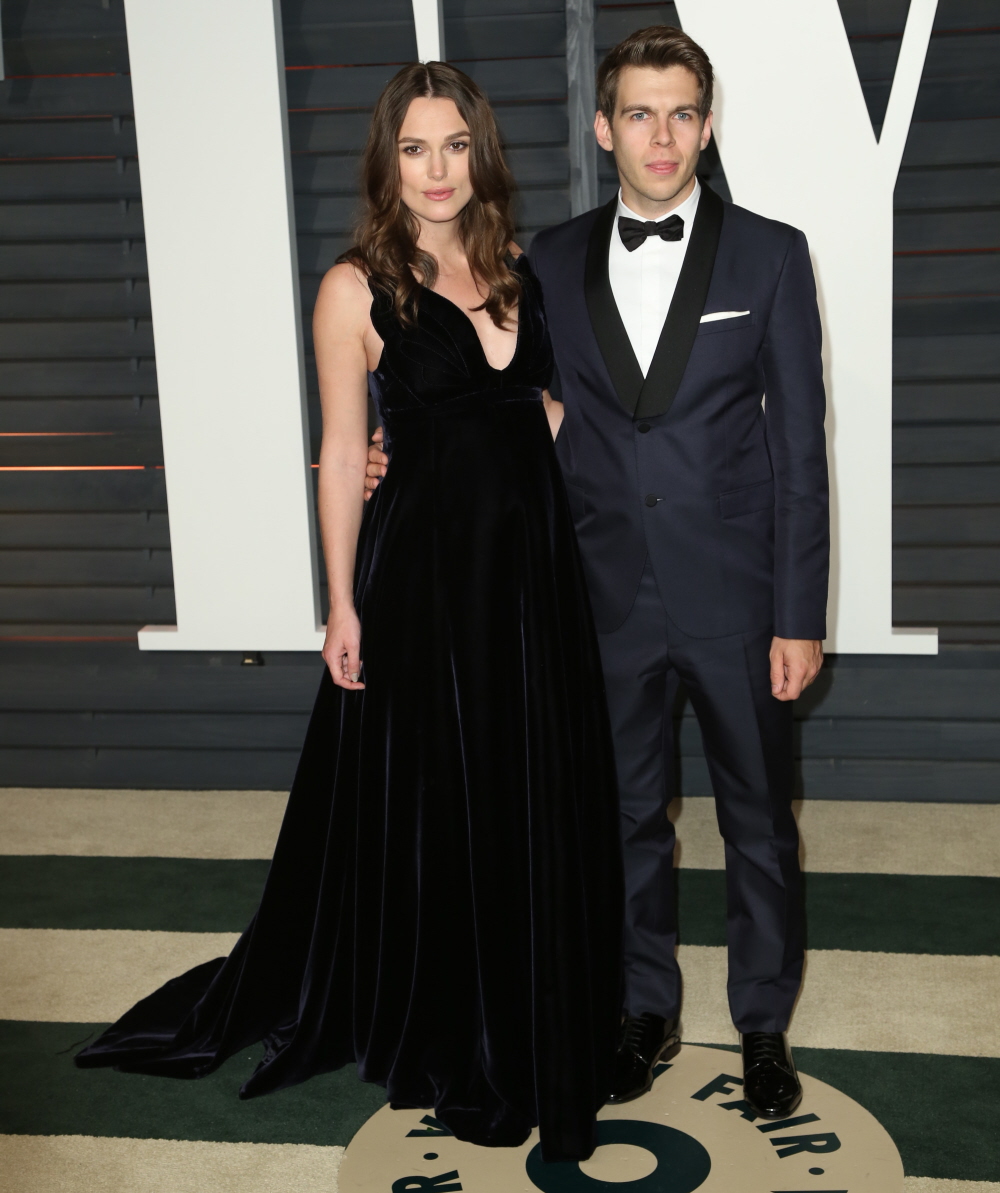 And here's the other disappointing British fashion girl Felicity Jones, the only one (??) at the Oscars wearing Sarah Burton for McQueen. It sounded like Sarah Burton customized this gown for Felicity especially, so why is the design so awkward above the waist? Like, I understand the inclination to do a BIG princess dress. This was Felicity's first Oscar nomination, her first Oscars, why not go big? But from the waist up, I'm sorry, I don't think this is flattering.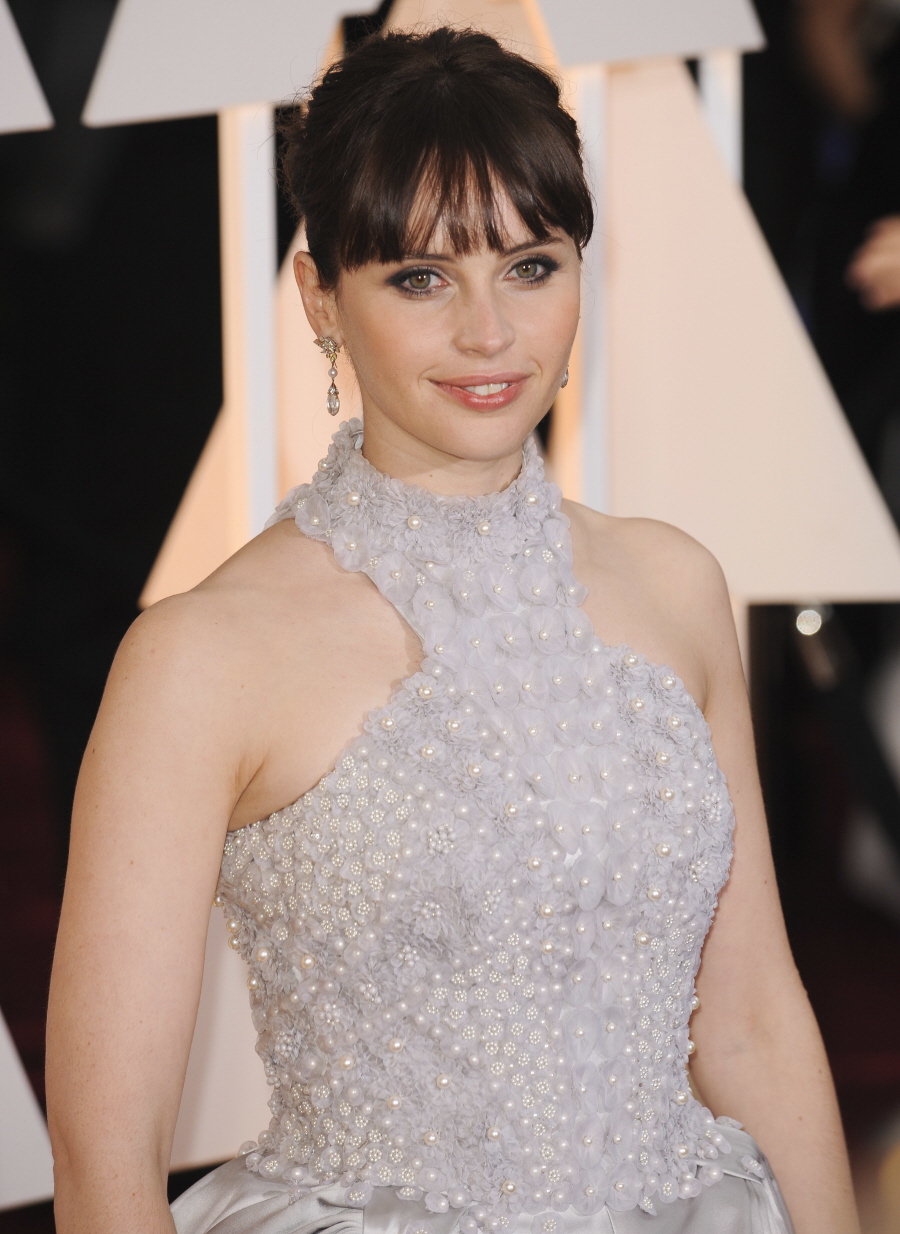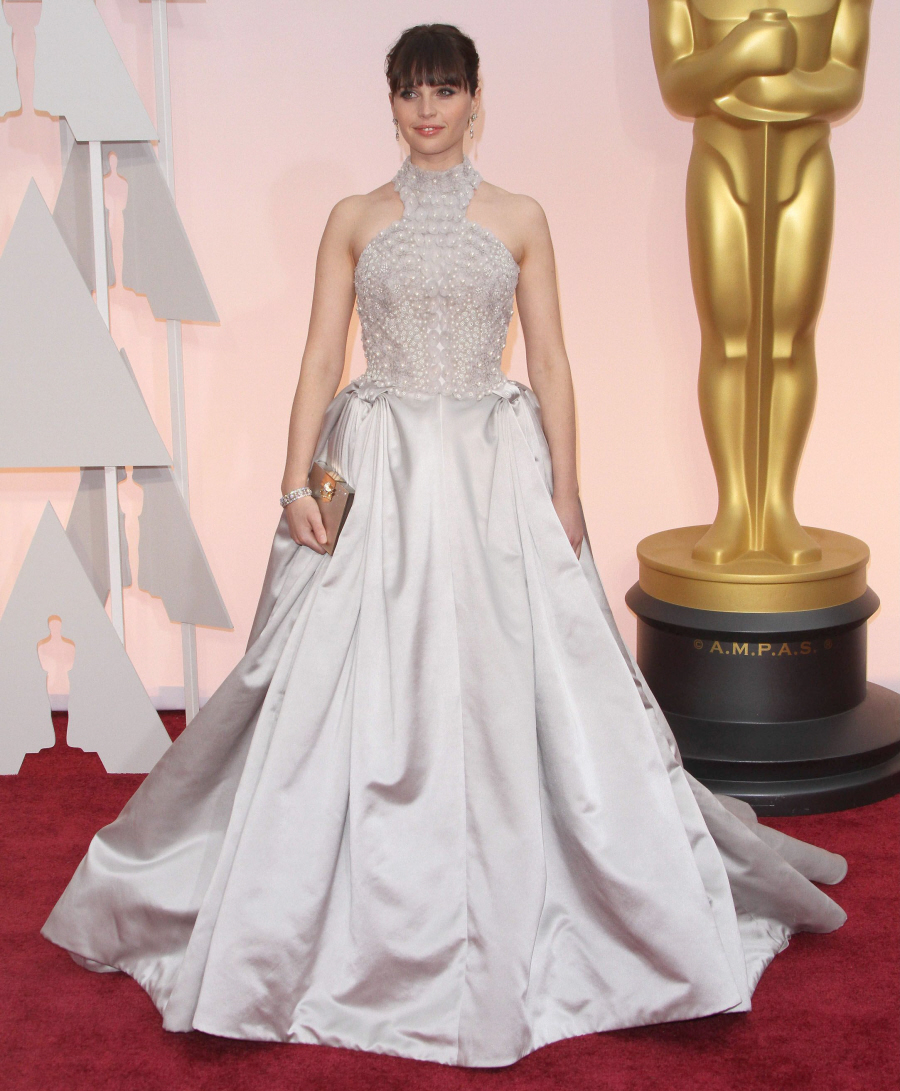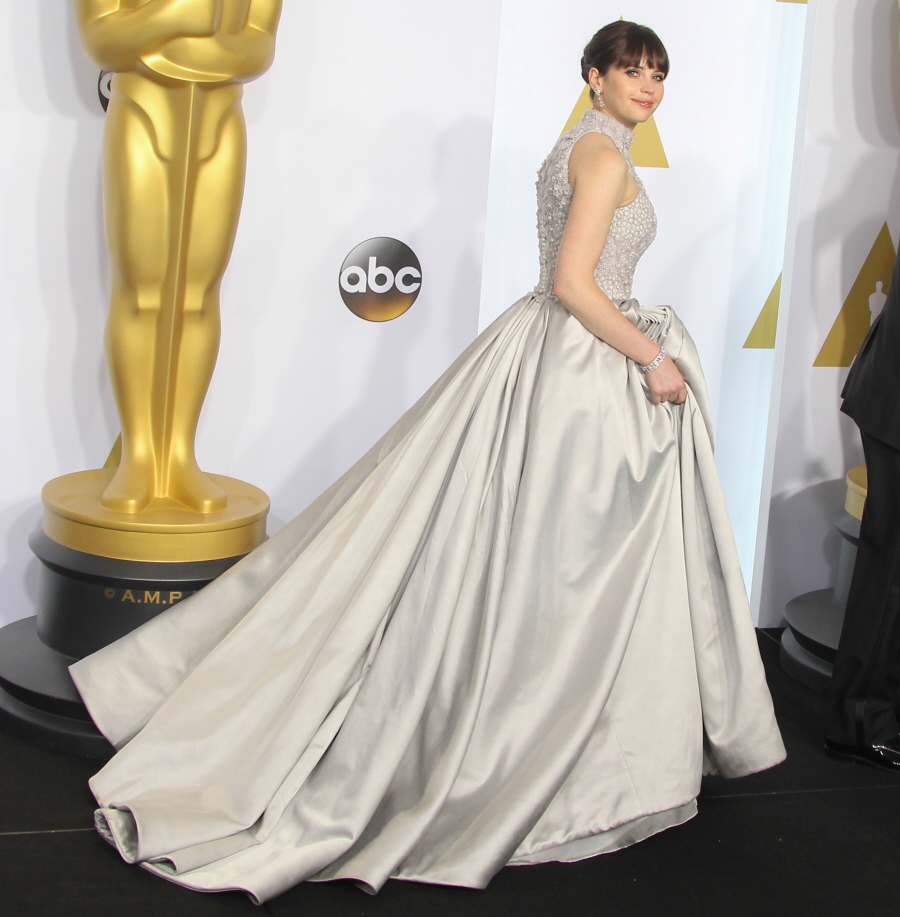 Photos courtesy of WENN.