This is a photo of Kylie Jenner from Tyga's Instagram. He posted it on Friday, which was a few days after Amber Rose called him out for dating 17-year-old Kylie. Tyga hasn't gotten any younger (he's 25). His intentions remain clear with the "Your beauty never goes unnoticed" caption.
Last Tuesday, Tyga denied being anything other than friends with Kylie. He blamed cultural stereotypes for the rumor and deflected with some nonsense about black vs. white friendships. The general consensus is that Tyga lied his tush off. He's trying to protect himself from statutory rape charges. On Thursday, Kanye West pretty much confirmed that Tyga and Kylie were together. Kanye made a gross statement too: "I think he got in early. I think he was smart."
Tyga's team is reportedly concerned (as they should be). According to Radar, they've told him to (publicly) back off from Kylie. She's reportedly distraught over the situation:
Kim Kardashian's youngest sister, Kylie Jenner, is having a very bad week! On Tuesday, her boyfriend, Tyga, publicly said they weren't dating. Now, sources tell RadarOnline.com can reveal, his management team has told him to distance himself even further from the reality starlet.

Jenner, 17, has been "crying all week," an insider told Radar. "She is afraid that Tyga is going to break-up with her."

And it's with good reason, according to the source. "Tyga's advisers have told him to not be spotted out in public with Kylie doing anything romantic, including holding hands, or kissing," the source said. "Tyga has tried to reassure Kylie that they are solid, but she has her doubts."
[From Radar Online]
I think this story sounds authentic. Teenagers are dramatic, and Kylie's definitely one of them. She needs parental guidance but won't find it in Kris Jenner, who is content to let her youngest daughter post photoshopped "belfies" like big sister Kim does.
Oh, and Chris Brown weighed in on team Tyga. I guess Breezy had to join Yeezy with another round of grossness. Chris told Hot 97 FM, "Whatever decision my man wanna make, I'ma rock with him. I ain't gonna fight none of his battles, but it's just like whatever decision you make. We see eye-to-eye on a lot of things, so I feel like I'll just tell him 'Aye man, if you was dating some regular weak chick, you wouldn't be talked about, nobody would care.'" You can hear Chris' ridiculous interview here. Ugh.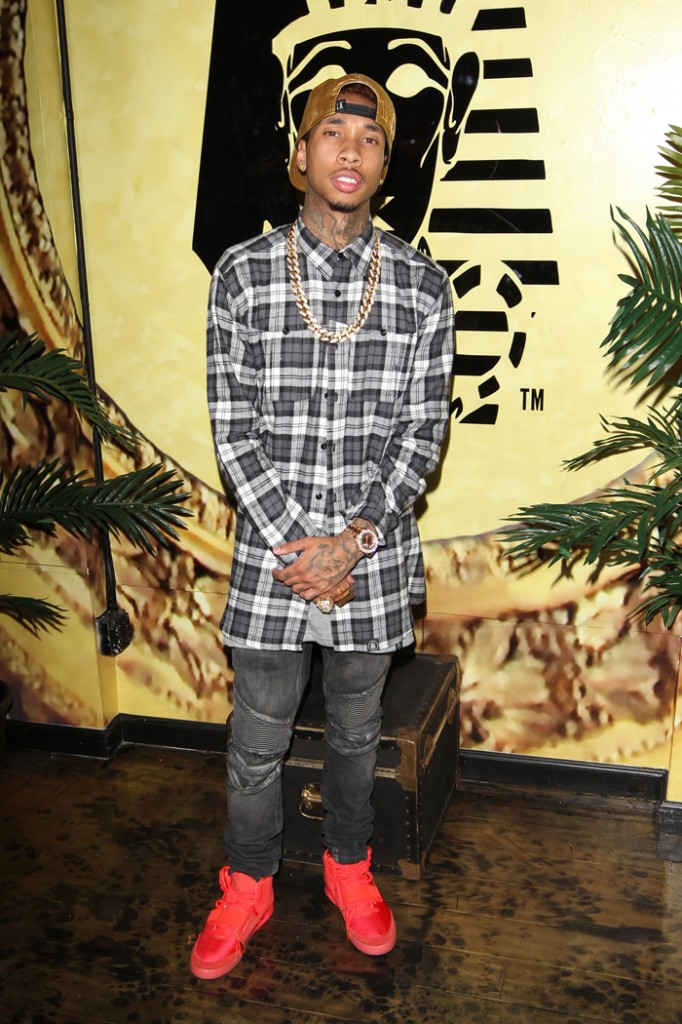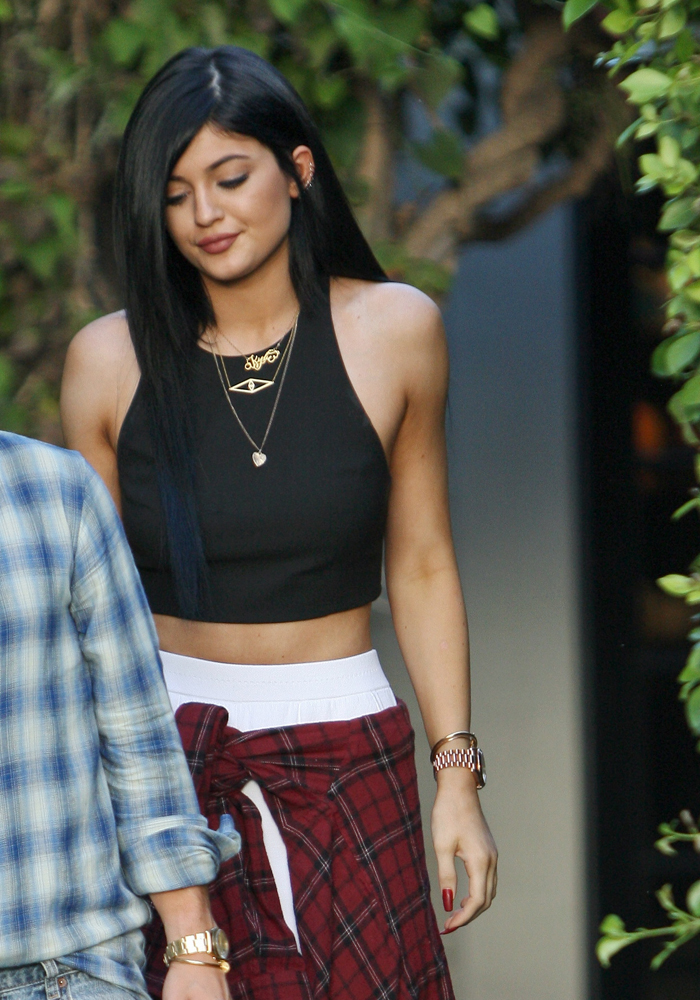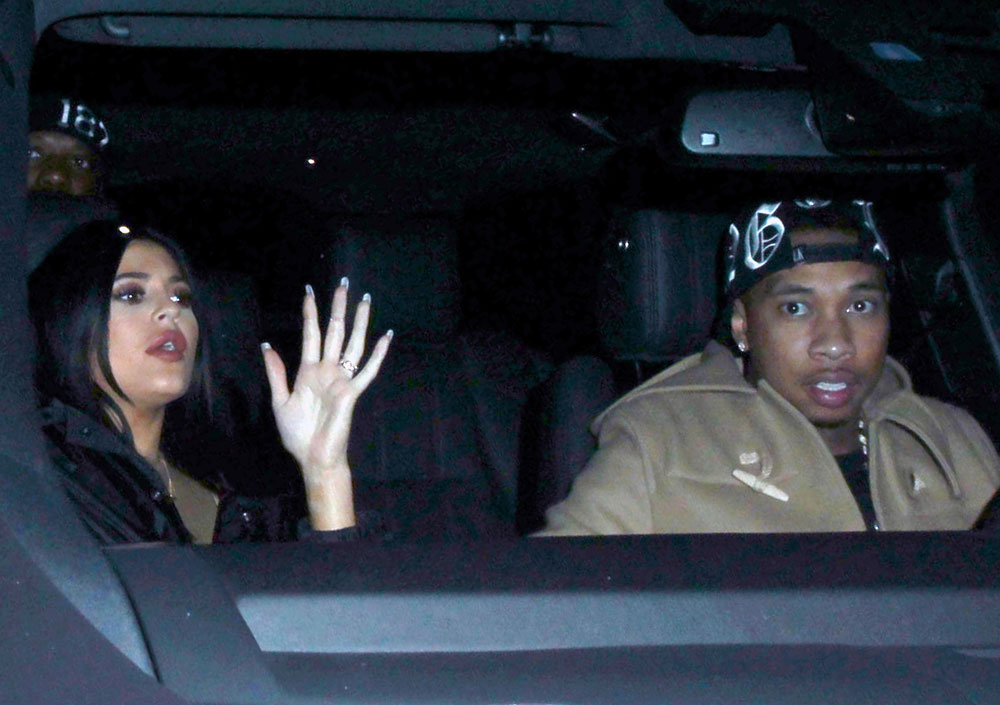 Photos courtesy of Tyga on Instagram, Fame/Flynet & WENN