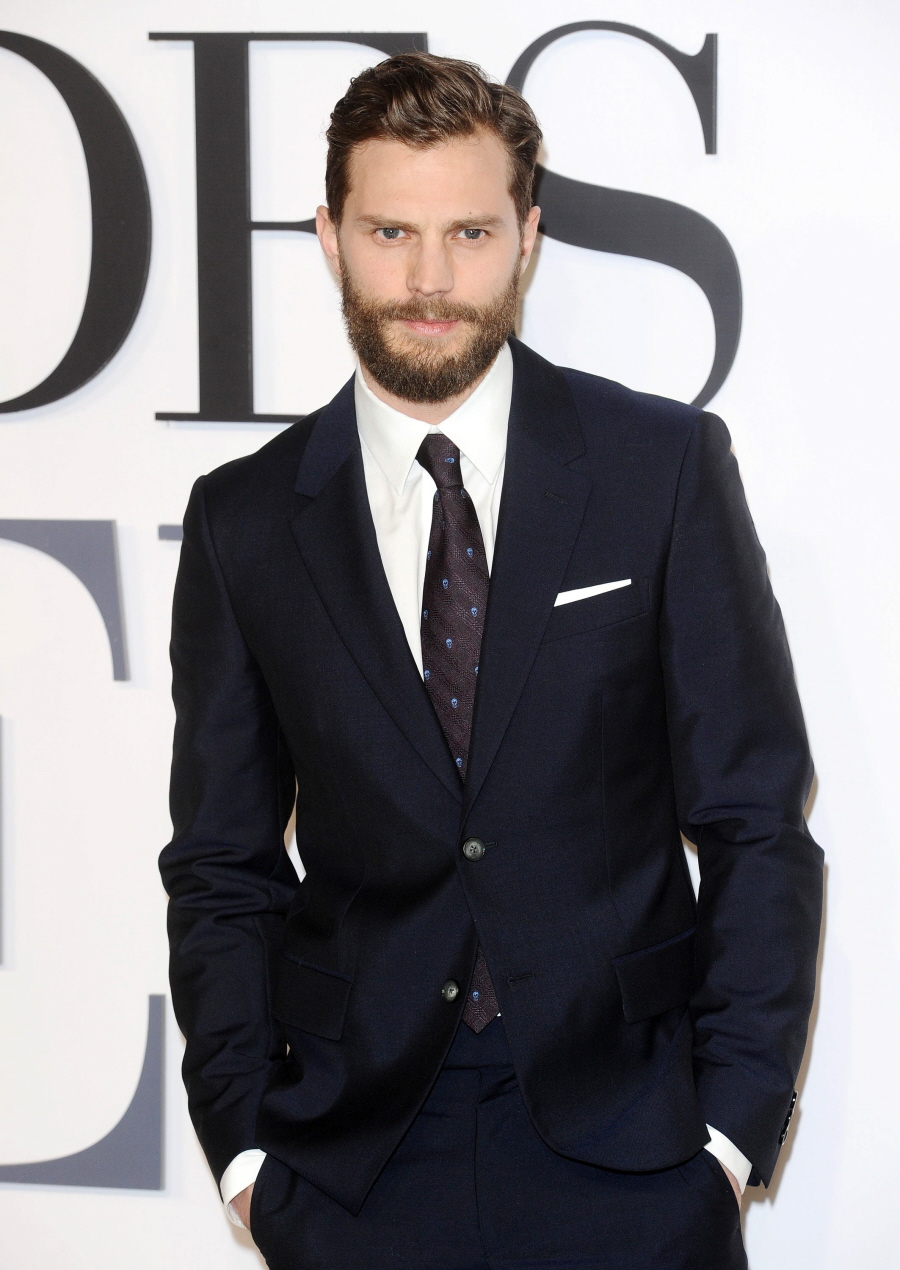 On its opening weekend, Fifty Shades of Grey made $81.7 million domestically. On its second weekend in theaters, the film dropped considerably… and yet it was still the #1 movie in America (and in many different countries). Fifty Shades made $23.2 million last weekend, a significant 73% drop in ticket sales. The drop was attributed to the fact that it was Oscar weekend and the fact that the East Coast was hit by another snowstorm. Still, the film is still doing really well overseas. Domestically, it's made $130 million and internationally, it's made $280 million. It's a crazy-huge hit and the sequel will inevitably be made.
But as we discussed over the weekend, the sequel is already in major flux. The studio gave too much power to E.L. James, and Sam Taylor Johnson apparently wants out – Sam does not want to deal with E.L.'s crap for another film. And E.L. apparently wants to write the script for Fifty Shades Darker too, which… if it happens, will be an utter trainwreck. And now there are rumors that Jamie Dornan doesn't even want to play Christian Grey again because… his wife has a problem with it? We've heard that before, haven't we?
Will Jamie Dornan be coming back to play S&M businessman Christian Grey for two more films? Apparently not, according to some reports. Australian magazine NW claims to have the inside track on Dornan supposedly quitting the burgeoning franchise, which has broken all manner of box office records.

Seemingly the bad reviews and involved sex scenes – he's married to actress Amelia Warner and has a 15-month-old daughter – may be giving the 32-year-old actor cold feet. The magazine quotes an 'insider' as saying: "Jamie said the movie would skyrocket his career. He tried to assure Amelia nothing would change but women all over the world now lust after Jamie. She hasn't seen the film and I don't think she will, to be honest. Jamie does not think his performance was bad – instead he blames Dakota and says it wasn't possible to have chemistry with her. He says Dakota gave him nothing to work with."

These are just rumours at the moment, with no confirmation from Dornan or Universal, but with many putting the fact that the movie wasn't a total disaster down to Taylor-Johnson and scriptwriter Kelly Marcel's efforts with the source material, it wouldn't come as a huge surprise.
The original source for this story is an unreliable Aussie tabloid, and while I might be willing to believe that Jamie doesn't really want to do a sequel, that doesn't change the fact that he has a contract. It was my understanding that both Jamie and Dakota are contractually obligated for two sequels, and if Jamie wants out, it will cost him. Big time. As in, his career would never recover. As for Jamie blaming Dakota for his bad performance… well, they seemed to have zero chemistry in general, but Dakota actually got good reviews and Jamie didn't. Maybe he should just eat it and do the sequel and try to prove that he actually can act his way out of a paper bag.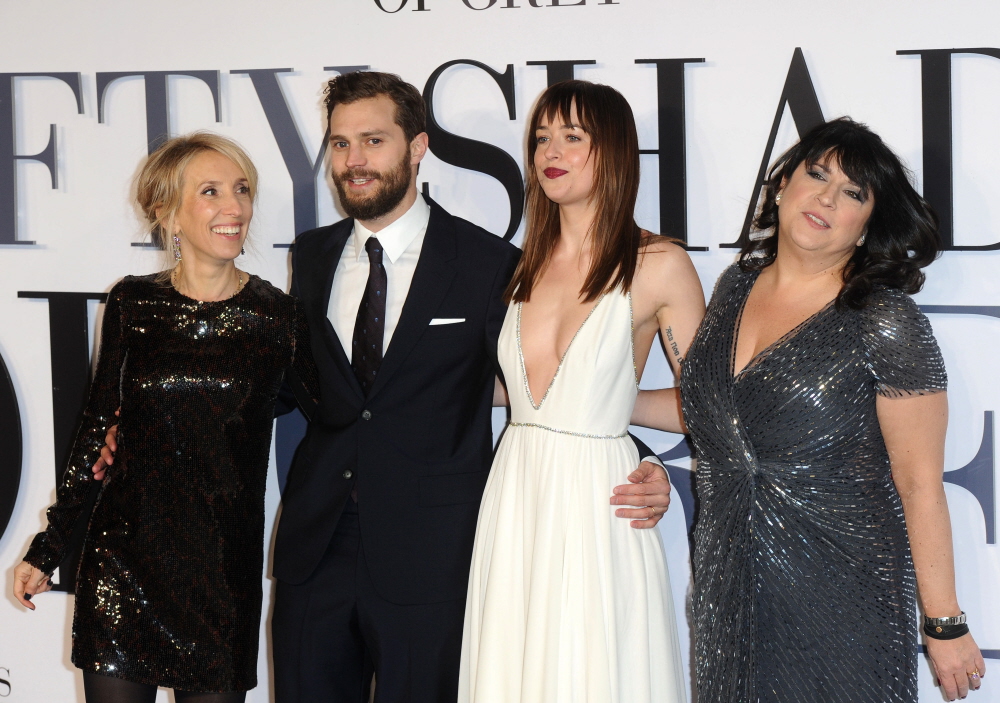 Photos courtesy of Fame/Flynet.