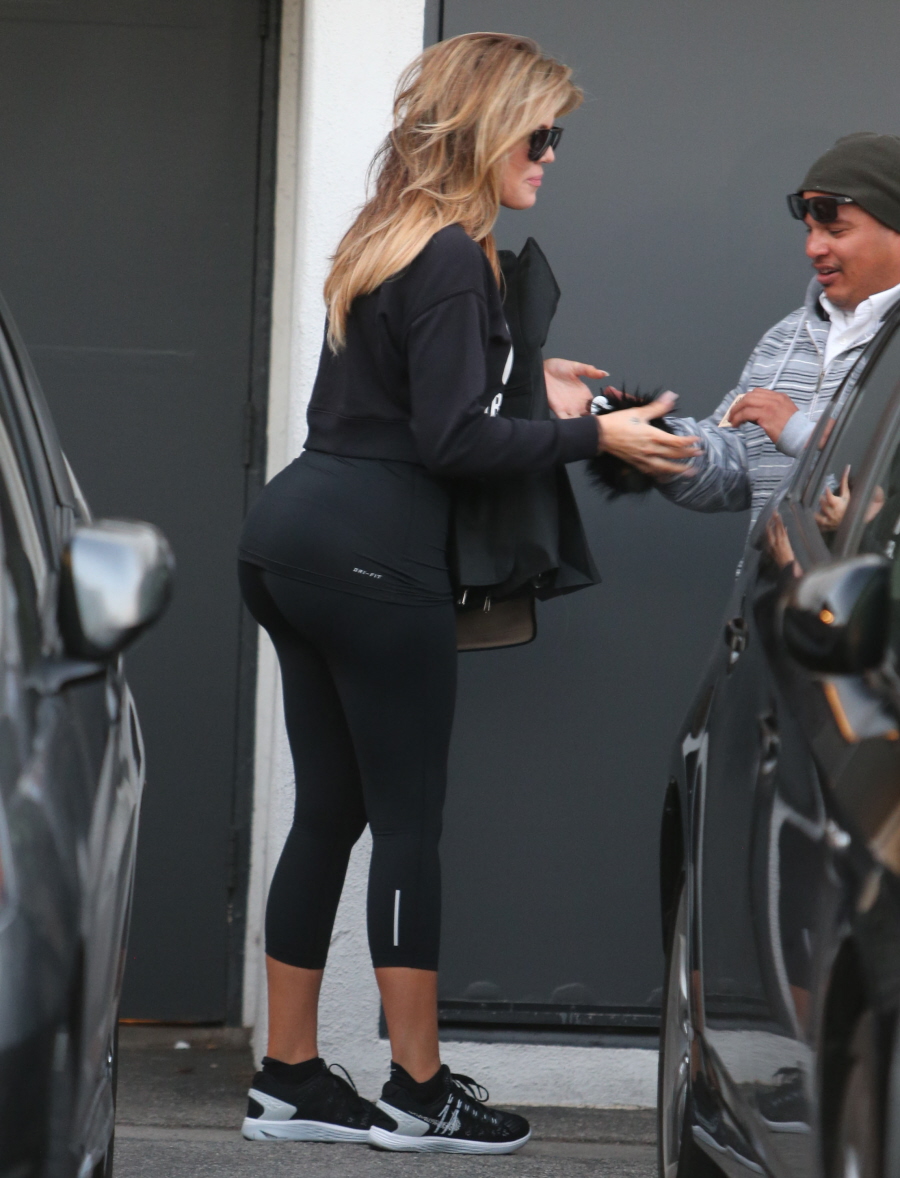 I cannot get enough of The Pinocchio Butt. Whenever we have a sighting – and whenever some brave paparazzo manages to get a side or back view – I always post the photos. Khloe Kardashian was spotted out and about in LA yesterday, I guess going to her gym. This is what confuses me about Khloe – she's very committed to her workout and she does that stupid "waist training" stuff to look smaller (I'm including a new photo below), but then she gets those MASSIVE ass implants. I know the Kardashian Klan isn't afraid of some augmentation, but it just seems like Khloe should make up her mind: does she want to look smaller or curvier? Which is it?
Meanwhile, Page Six reports today that the Kardashians have inked a massive $100 million, four-year deal with E!.
The Kardashians have signed a record-breaking, $100 million-plus deal to remain with E! for another four years, sources have exclusively confirmed to Page Six. Momager Kris Jenner recently secured the astonishing deal for herself and daughters Kim, Khloé, Kourtney, Kendall and Kylie Jenner. Bruce Jenner is not part of the deal, having previously agreed that he will be leaving after the upcoming 10th season of "Keeping Up With the Kardashians." Bruce has his own show at E! based on his sex transition.

The Kardashian deal, the highest in TV history for a reality brand, is being kept strictly under wraps. E!'s parent company Comcast says it plans to save by spending less on content if its proposed merger with Time Warner Cable goes ahead. The deal covers at least four more seasons of "Keeping Up With the Kardashians" as well as spinoffs, which have included "Kourtney and Khloé Take the Hamptons." E! executives also believe the family's huge social media following will fuel future digital projects. Jenner had previously been rumored to be in talks about a Kardashian YouTube channel.

There will be further opportunities for the sisters under the new package. Khloé has been hosting red carpet coverage as well as post-Oscar and Grammy specials for E! Kim is also expected to produce her own future shows. Kanye West is not part of the deal, we're told, but he will continue to appear on "Keeping Up." Show creator Ryan Seacrest is also believed to be getting a sizeable fee.
Page Six also says that they're looking to do something specifically with the Jenner sisters too, especially now that Kendall's modeling career is taking off. Although Kylie and Kendall really seem to want to forge their own (non-reality show) path, so I wonder how that will work out. As for Khloe getting to do E! red carpet coverage… NO. Ugh. Khloe appeared on E!'s Oscar red carpet show too and she barely had anything to add. The Pinocchio Butt was a mess on that show too.
Here's Khloe's waist-training selfie from a few days ago. How is she not damaging her internal organs?!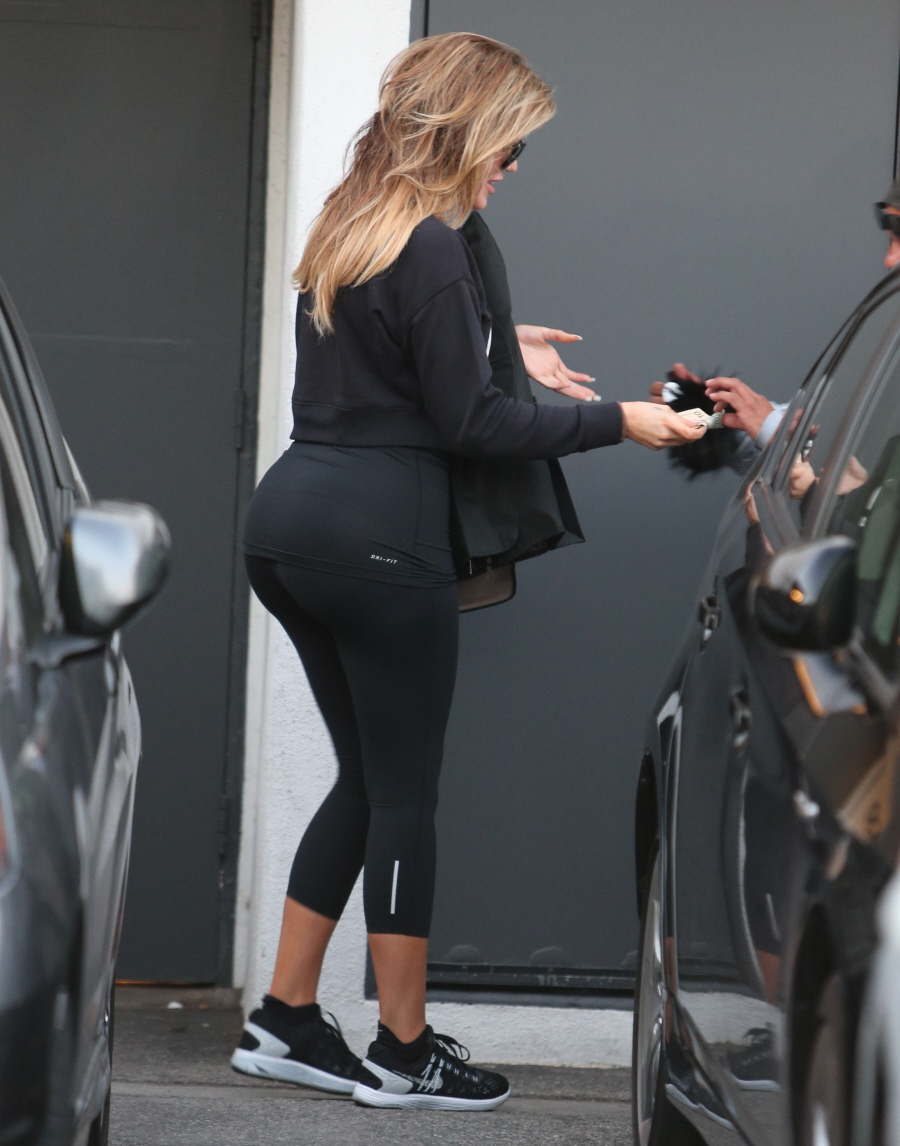 Photos courtesy of Fame/Flynet, Instagram.