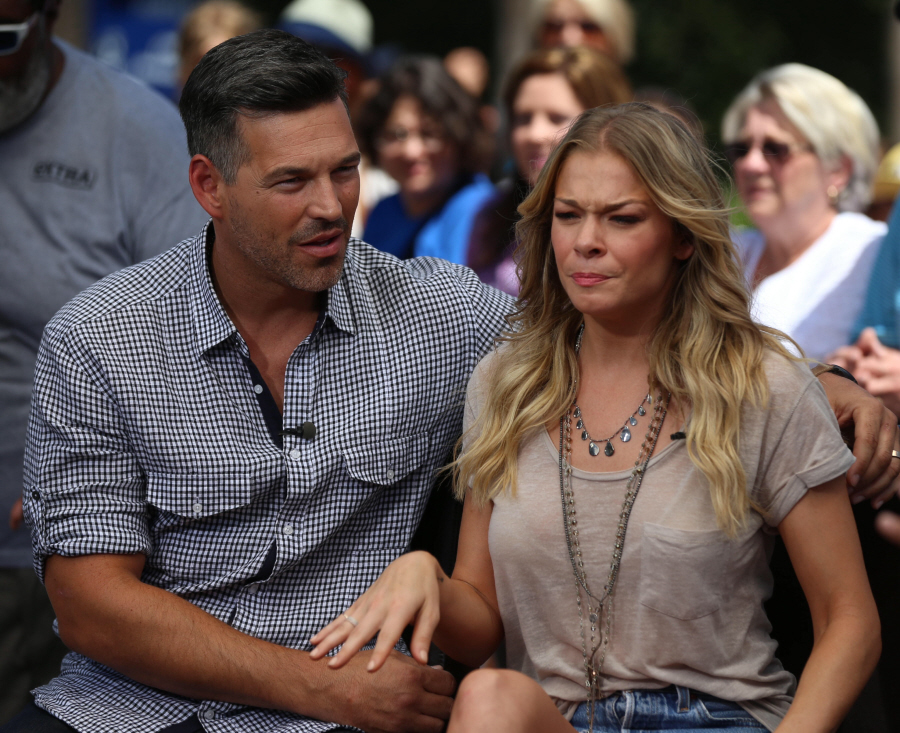 How long have Eddie Cibrian and LeAnn Rimes been together? It's going on six years, isn't it? Looking it up… yes, we're at the six-year anniversary of the beginning of their affair. They famously began their affair while filming a Lifetime movie, and paparazzi got photos and video of them making out (Us Weekly published the pics in March 2009). I've always believed that Eddie continued to sleep with LeAnn after they were discovered and while he was allegedly working on his marriage to Brandi, although I think that was mostly due to the fact that LeAnn was pretty much stalking him and trying to get him to pay attention to her. Anyway, why bring this up? They're close enough to their "seven year itch." At least according to Star Magazine's sources. The sources claim that Eddie just isn't interested in spending any alone time with LeAnn anymore. Huh.
The seven-year itch came three years early for Eddie Cibrian and LeAnn Rimes.

"They're in a rut and she's freaking out," tattles a friend. LeAnn, who wed Eddie nearly four years ago, was spotted in Victoria's Secret loading up on $1000 worth of sexy lingerie and candles to help light a fire under her not-so-amorous hubby. But it seems her passion pleas fell on deaf ears.

"It's like Eddie doesn't want to be alone with her for any extended amount of time. It's a shock to her ego… she doesn't want Eddie's eye to wander, so she's doing anything she can to keep him happy in the bedroom."
[From Star Magazine, print edition]
Some of you said that LeAnn and Eddie didn't even spend Valentine's Day alone, that they had to be surrounded by friends. LeAnn's girlfriends – who incidentally all look like Eddie's type – are usually around on all of their vacations. So, is the magic gone? Probably. I think Eddie gets "bored" very easily, and he likes to have a "variety" at hand at all times. Does this mean that he's going to leave LeAnn? Probably not. He wants to stay married to her AND have his variety, you know? And he doesn't want to spend any time with LeAnn, ever.
Which is why LeAnn keeps getting "sick." LeAnn posted this photo of her 29th (!!!) dental surgery this week:
Photos courtesy of WENN, Instagram & Fame/Flynet.