As we near the end of the week, the tabloids are scrambling to put their stamp on Rob Kardashian's Instagram outburst. To recap, the world's most reclusive sock mogul posted a photo of a bloodied Amy Dunne and called Kim K. "that bitch from Gone Girl." The general reaction was that Rob's caption overestimated Kim's abilities as a detailed schemer, but it was still an amusing comparison. People said Rob's family wasn't too worried because he is simply "depressed and a bit off." We also heard buzzings about an intervention. The Kardashian Klan couldn't get their press game straight. Rob really threw them for a loop.
This week's issue of Us Weekly gives Rob's "attack" on Kim a special corner of the cover. Us says that Rob got really upset at Kim during the filming of a KUWTK episode. She told him to stop being depressed, and he reacted:
Rob Kardashian shocked everyone when he compared his famous sister Kim Kardashian to Rosamund Pike's murderous sociopath character in Gone Girl on Instagram last week, but sources close to the E! family reveal exclusively to Us Weekly that the Arthur George creator lashed out at Kim because he feels she's two-faced.

"Rob is in a dark place," an insider explains to Us of the bizarre Instagram post, which read, "This is my sister kim, the bitch from Gone Girl," alongside a blood-spattered image of the actress.

"Kim told him he needs to get out of his funk," the insider explains, adding that the post came after Kris Jenner's only son, 28, filmed a scene with Kim for Keeping Up With the Kardashians.

Rob, who is still struggling with depression and weight gain, also feels that his older sister is two-faced. "His post was about how she seems caring in public, but he feels ignored," a second source says.

But, according to another source, it's simply "not Kim's personality to nurture. She loves him, but she's direct."
[From Us Weekly]
I don't have trouble believing that Kim would tell Rob to snap out of his funk, considering she had the same reaction to his weight. Both issues are interconnected. When someone is depressed, it's difficult to care about anything or have the energy to make changes. Kim probably thinks that fixing depression is as easy as going in for one of her many cosmetic procedures. Just toss some money at a problem, and it will be fixed, right?
These two aren't going to get along anytime soon. They'll continue to argue and butt heads. They used to hang out a lot when Kim wasn't mortified by Rob. She sees him as an embarassment, and he resents being placed into that box. This family is so toxic.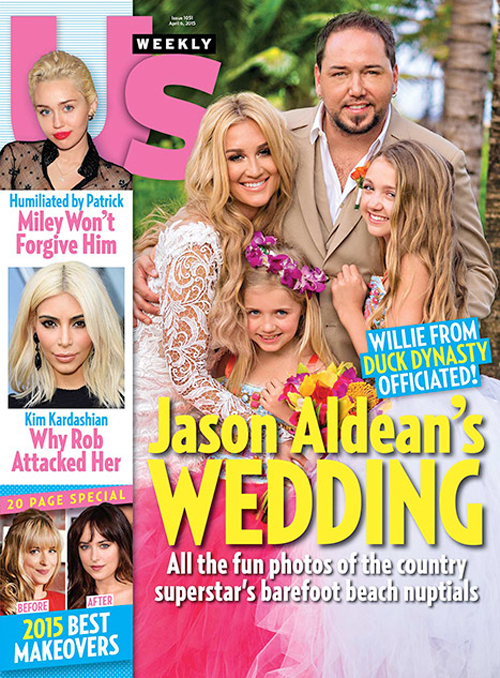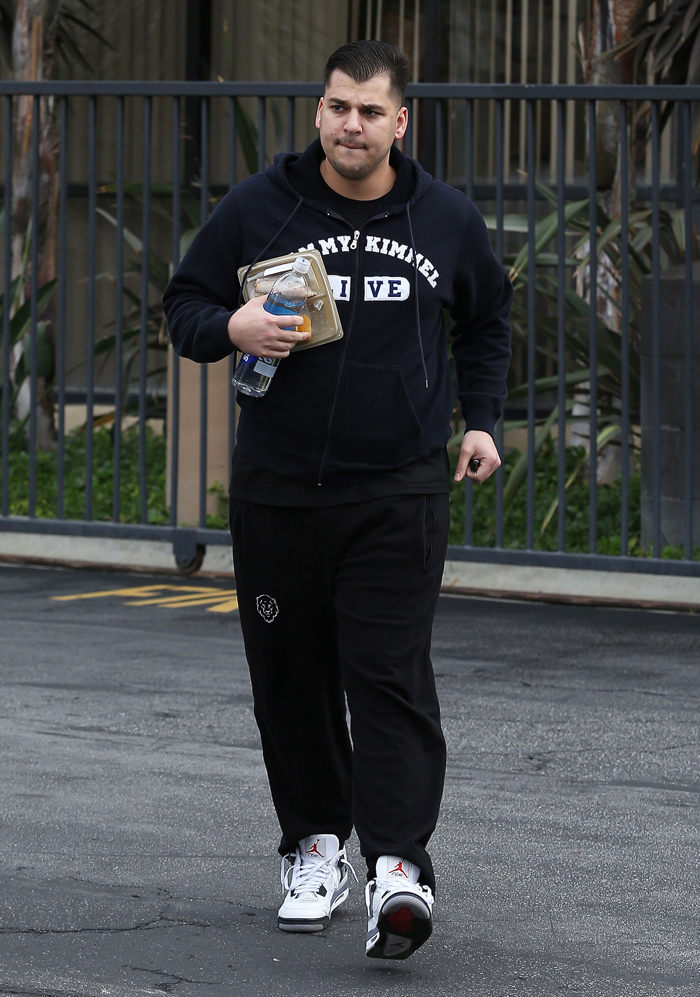 Photos courtesy of Us Weekly, Fame/Flynet & Getty