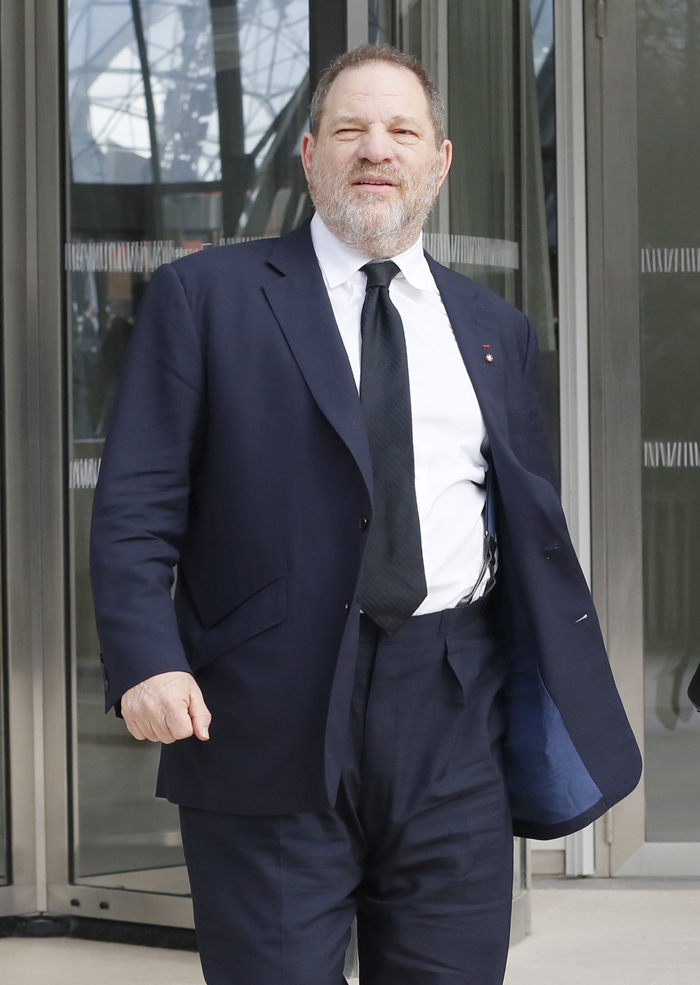 This story is rather unsettling for many reasons. Harvey Weinstein — best known as a heavy-handed producer and the guy who's made half of Hollywood wear Marchesa — was accused by a young model of groping her. Harvey's one of the key forces in Hollywood, and his influence runs far and wide. There have been sketchy whispers here and there. Now the co-chairman of The Weinstein Co. may be in legal trouble. A young model has come forward with allegations that he groped her during a work-related meeting. Uh-oh:
A 22-year-old Italian woman told cops that high-profile Hollywood producer Harvey Weinstein sexually abused her in Manhattan, police sources said Monday.

The woman, who wasn't identified, told cops that Weinstein, 63, touched her private area and her breasts around 6 p.m. Friday at the Tribeca Film Center, the sources said.

Weinstein has been questioned by police, and Manhattan District Attorney Cyrus Vance will determine whether to file charges, a police source said.

"He initiated the contact," the source said of Weinstein. "He saw her and spoke to her. She didn't know who he was until he approached her."

Weinstein is co-founder of Miramax and has produced a host of hit movies, including Shakespeare in Love and Gangs of New York. He is married to Georgina Chapman, an English fashion designer and co-founder of fashion label Marchesa. They were married in 2007.

Weinstein's rep did not immediately offer a response when contacted by the Daily News on Monday.
[From New York Daily News]
Harvey hasn't been charged with any crimes yet, so who knows what will come of these allegations. The Guardian adds that the woman met Harvey for the first time on Thursday. She agreed to meet with him on Friday to discuss "business" at the Tribeca Film Center. The alleged groping occurred around 6pm. The New York Post adds that Weinstein inquired whether her breasts were real before the grope. Sources close to Weinstein tell the Post, "We believe this is a blackmail attempt, and he did nothing wrong."
Just a reminder: Harvey's been married to Georgina Chapman since 2007, and they have two children together. No comment so far from Georgina.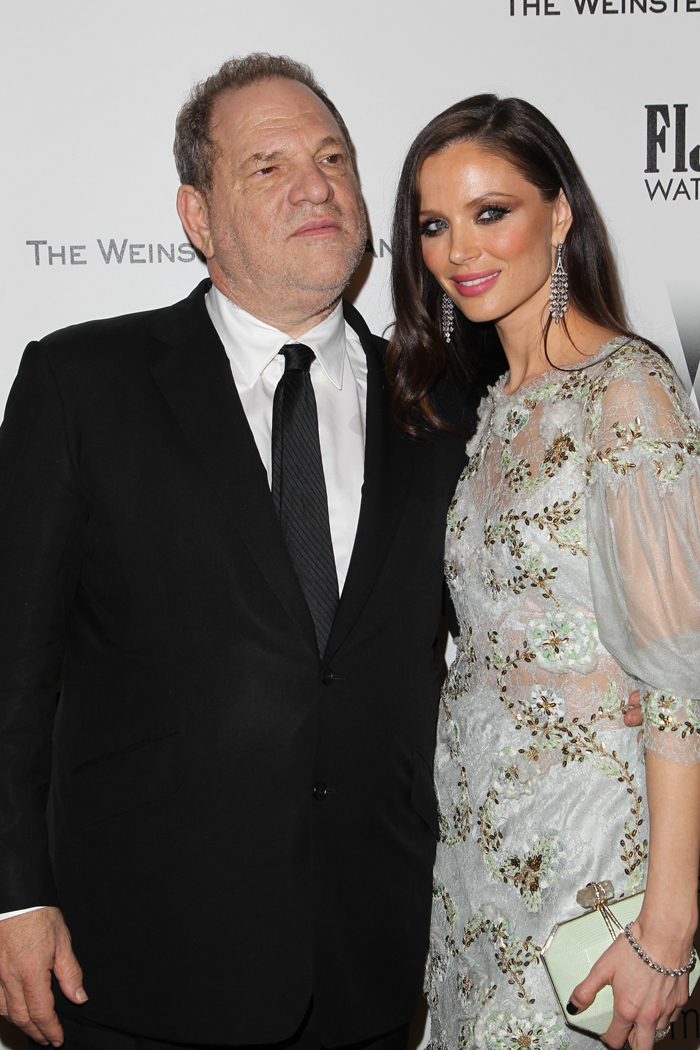 Photos courtesy of Fame/Flynet & WENN