We've been on an unofficial moraTORIum lately and return with some somber news. This photo, which was taken on Easter, hails from Tori Spelling's Instagram page. She's sitting in a Benihana restaurant with her nephew. Tori posted several photos on Easter, one of which made reference to a "Benihana Burn!" Tori's caption went unnoticed for over a week. Now a report has miraculously materialized to fill in the Benihana blanks.
The Mail's exclusive report says that Tori and Dean McDermott were enjoying a peaceful Easter lunch with family when disaster struck. Tori reportedly tripped and fell onto a grill at Benihana. Her "heel caught" as she left the restaurant, and she "fell backward onto a hot hibachi." She "shouted in pain" but tried to appear "brave" in front of her children. The Mail has photos of Tori checking out her arm outside the restaurant. She rushed to the hospital and needed immediate skin grafts to avoid infection and scarring.
Are you following so far? Kaiser, CB, and I spent too much time attempting to digest the logistics of this report. The story does sound embellished, and it almost certainly came straight from a Tori source. The delayed timing of the tale is too suspicious, sort of like someone was frustrated the press never noticed something was amiss. Honestly, I've lost track of how many times Tori has required hospitalization for medical conditions over the past few years. She gets sick a lot, which happens. But Instagramming hospital selfies seems like an attention grabbing tactic.
The Benihana hibachi is an interesting specimen. These things aren't cavernous, unguarded pits in the middle of a room. They're enclosed inside a table (Michael K at DListed posted a handy reference pic and analysis). It would take a freak accident to land atop the grill portion. All I know is that where every Tori goes, drama follows. There was also a bizarre story last week about Dean allegedly cheating again, this time with his ex-wife, Mary Jo Eustace. Tori can relax. Mary Jo knows she isn't missing anything when it comes to Dean.
FYI: Dean gave a timely interview yesterday about his "amazing, absolutely amazing" marriage to Tori. Dean just happens to be promoting his upcoming cookbook called The Gourmet Dad: Easy And Delicious Meals The Whole Family Will Love. I'm assuming the book contains NO recipes from Benihana.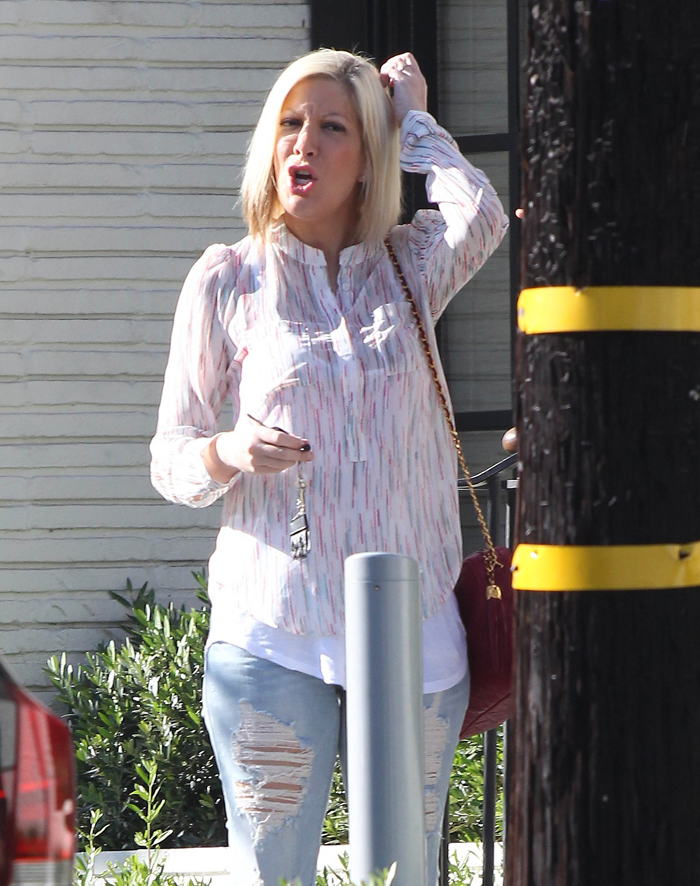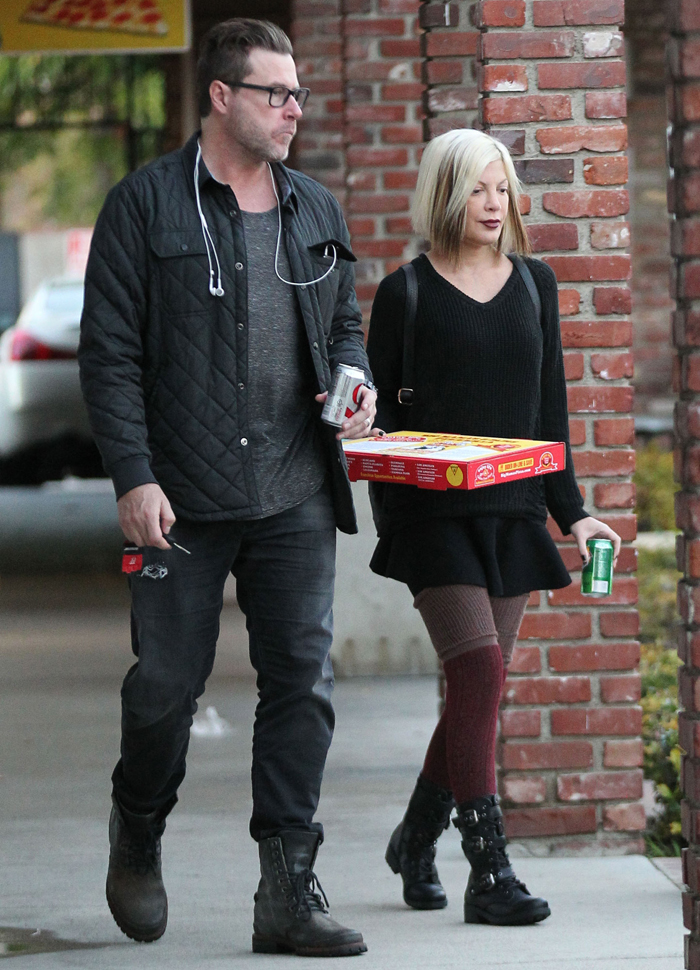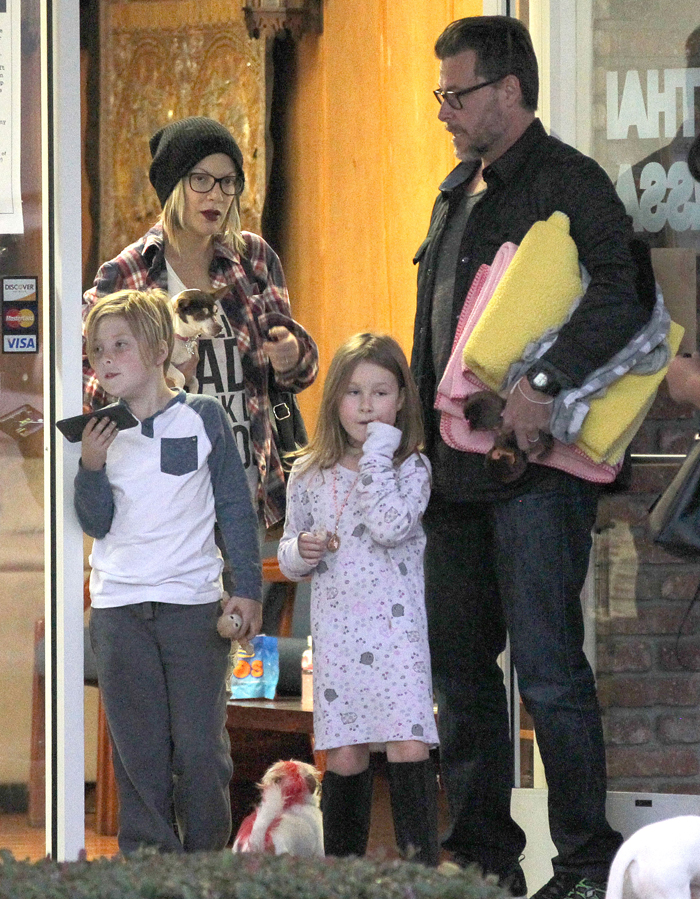 Photos courtesy of Fame/Flynet