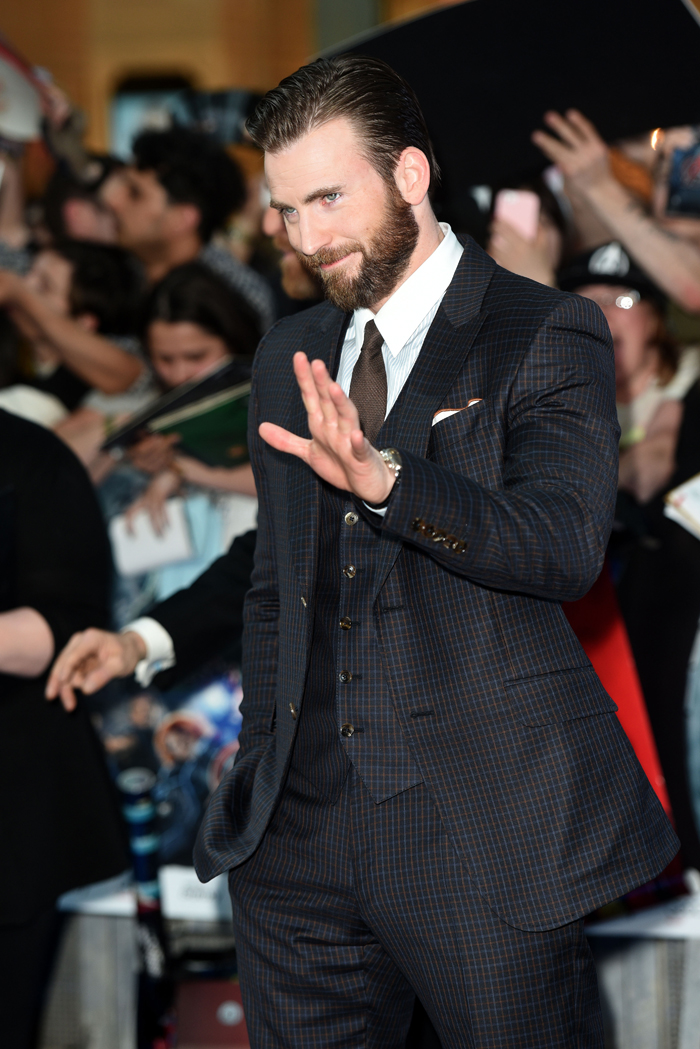 Kaiser covered last night's Avengers: Age of Ultron UK premiere, but I'm covering Chris Evans by himself because he's special. And I need to talk some stuff out. There's a new Chris around town, and I'm not the only one who's noticed. Lainey noted his newfound confidence and swagger on the Oscars red carpet. Remember, this is a guy who once panicked and ran out of a Fanastic Four press conference. Once he became Captain America, he went into therapy and flirted with a meltdown. He visibly struggled for years, and then he nailed the PR tour at TIFF when he sold his first directorial effort. Icing on the cake: Chris revealed himself as a really nice guy who loves children and Betty White.
Now Chris is acting strange during the Ultron tour. He's not doing solo, in-depth interviews because he tends to whine and threaten to retire. Marvel just wants him to be himself. And Chris being himself turns out to be …. a drunkface. Searching for "Chris Evans drunk" on Twitter reveals many embarrassing photos from this tour.
CHRIS EVANS IS SO DRUNK SOMEONE TELL HIM TO SIT DOWN pic.twitter.com/Tui8rO6J0y

— han barton (@CLlNTONBARTON) April 14, 2015
On a scale of "drunk" to "#YOLO" how drunk has Chris Evans been for the ENTIRE Age of Ultron junket.

— slashreport (@slashreport) April 22, 2015
During the past few weeks, Evans has swayed on the red carpet and petted a microphone. He couldn't stop laughing during a visit to Jimmy Kimmel. Last night, he "honked" ScarJo's nose (picture here). He and Chris Hemsworth were buddied up for taped segments. They did a cute bit where they ate Captain America Doritos (because Evans is a total Dorito). Then there was a very awkward interview where Evans told a journo he made out with his mom. Not cute or nice at all.
What I want to know is this — what is responsible for this newly brash and sassy Chris? Maybe he's ignited by love for new girlfriend Lily Collins. Nah. There's something else going on. Chris really, really loves Marvel now. He told Singapore's Today that he can't believe Marvel movies aren't nominated for Oscars: "What is required to make these movies work is a mind blowing accomplishment of art! It really is! It's everything the Academy should stand for. And I, for one, am disappointed more often than not when films like this aren't acknowledged. It's a shame." Will the real Chris Evans please stand up?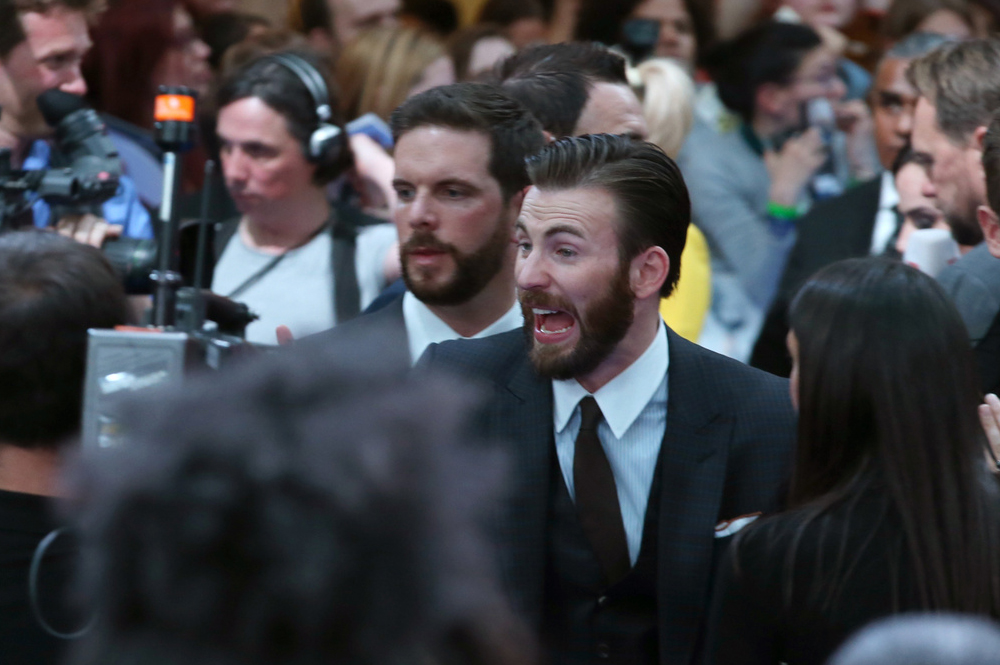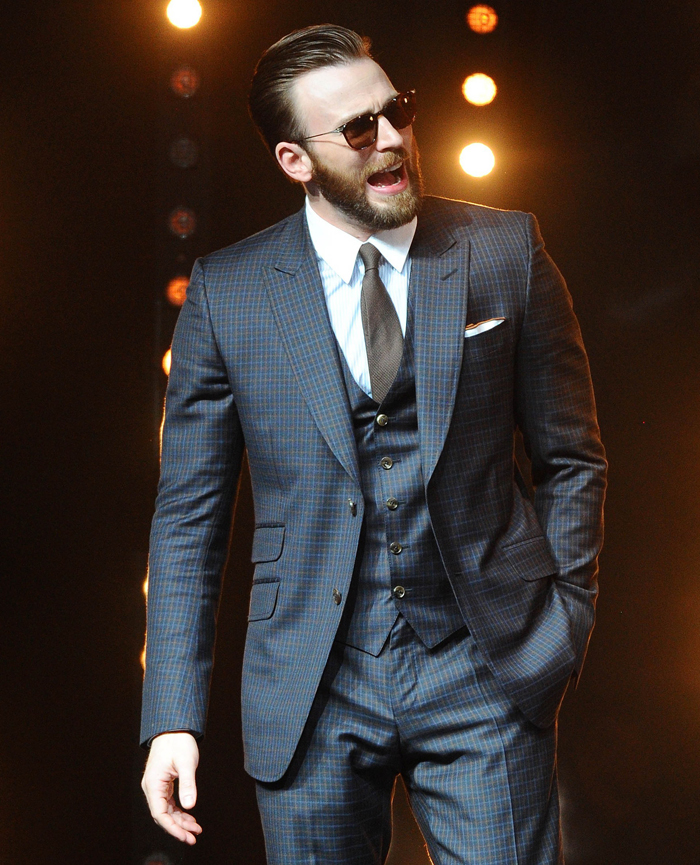 Photos courtesy of Getty, Pacific Coast News, Fame/Flynet & WENN