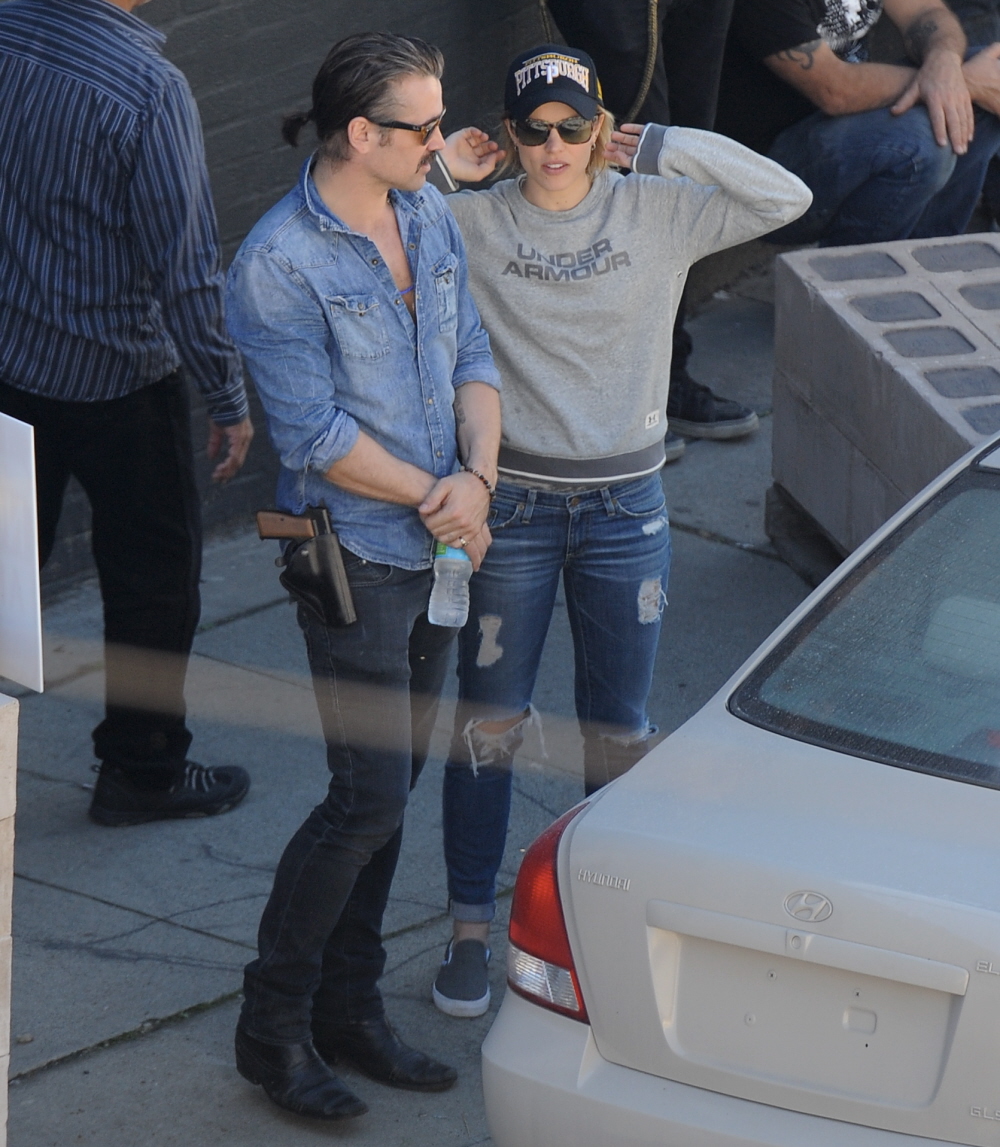 Rachel McAdams is allegedly "caught" between two men. There has been widespread speculation that Rachel and Jake Gyllenhaal got friendly and continue to get friendly following their work together in Southpaw. They were recently seen having a meal together, which I guess means they're hittin' it. Except… Rachel is still working on True Detective Season 2. With Colin Farrell.
Sources tell Star Magazine that Rachel McAdams is also fallin' for Colin Farrell, 38.

"Rachel and Colin definitely have chemistry – everyone on set has noticed." Says the source. "She's a little wary of his past with women. He was quite the playboy, so she worries about taking the relationship to the next level.

And as for Jake Gyllenhaal?

"He'd love to be exclusive with Rachel but hasn't because he's not sure the feeling is mutual," says one of his confidantes.
[From Star Magazine, print edition]
If it was me… I would pick a fling or a relationship with Colin Farrell over anything with Jake Gyllenhaal. I'm sorry, but Jake still has some kind of residual taint on him after the Taylor Swift episode several years ago. I know he's dated other ladies since then, but all I can see when I look at him is the goofy, twee, cuddlefest-happy thing with Swifty.
As for Colin… yes, he used to be a bad boy. Yes, I think he still has some issues when it comes to women and relationships. But… I think his priority these days is fatherhood. He told The Sunday Times this weekend: "I have not dated for, ooh, four years now. It's just not happening, what with the work, the kids and my life. I know it's not what people expect to hear, but that's the honest truth." The Sony Hack revealed some documentation to back this up – apparently, Colin has said no to several high-profile projects just because it would mean that he would have to be away from his sons for months at a time. So what does that mean for a potential relationship with Rachel? Hm…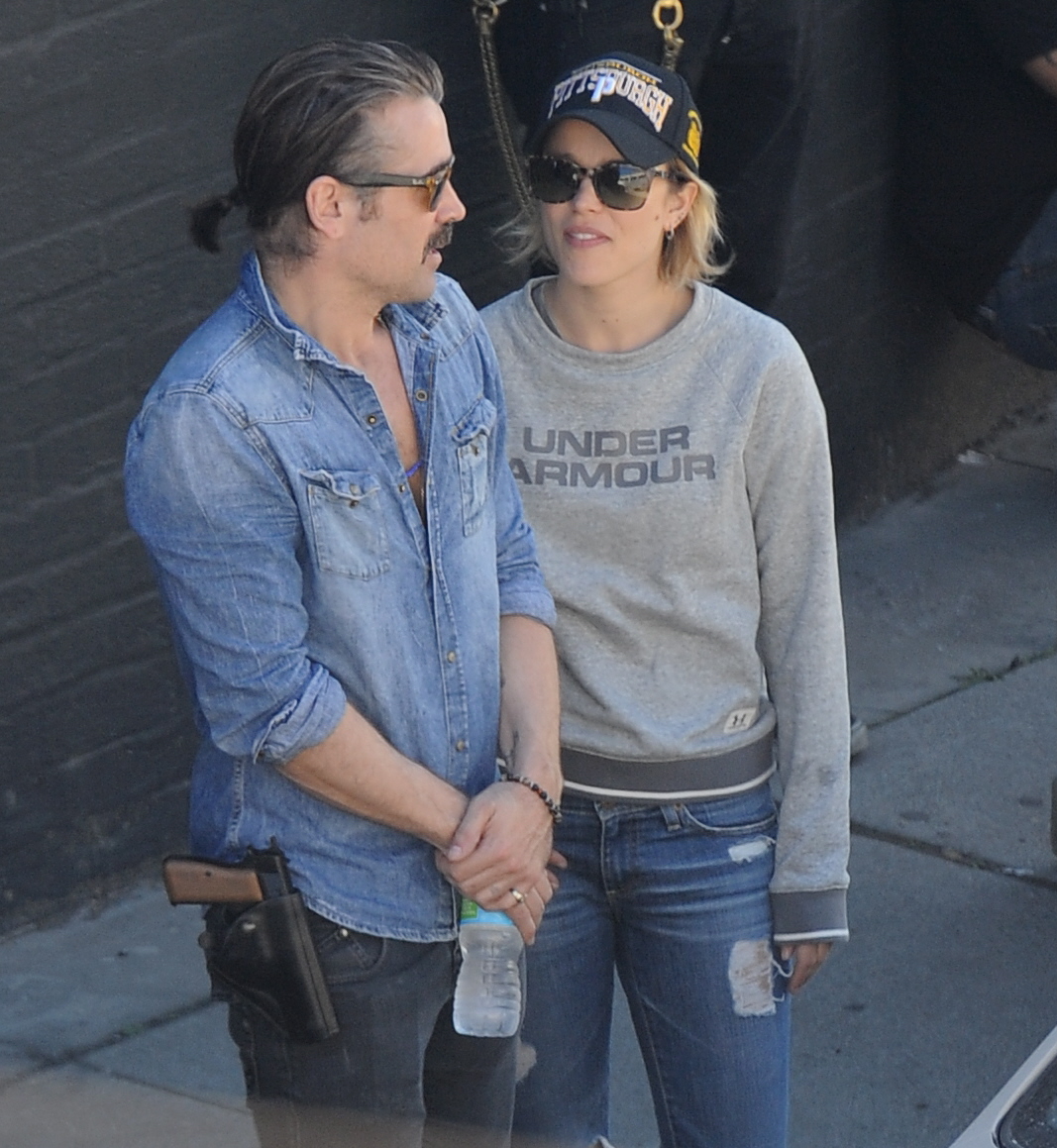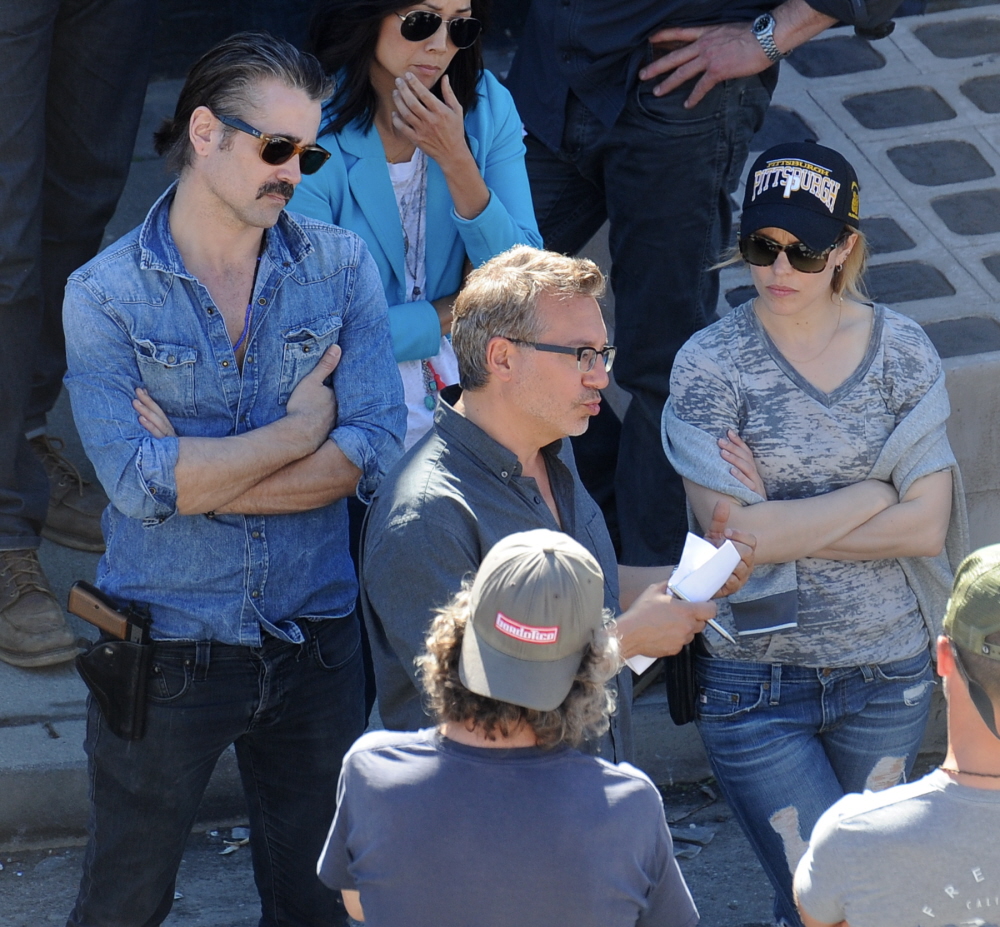 Photos courtesy of WENN, Fame/Flynet.