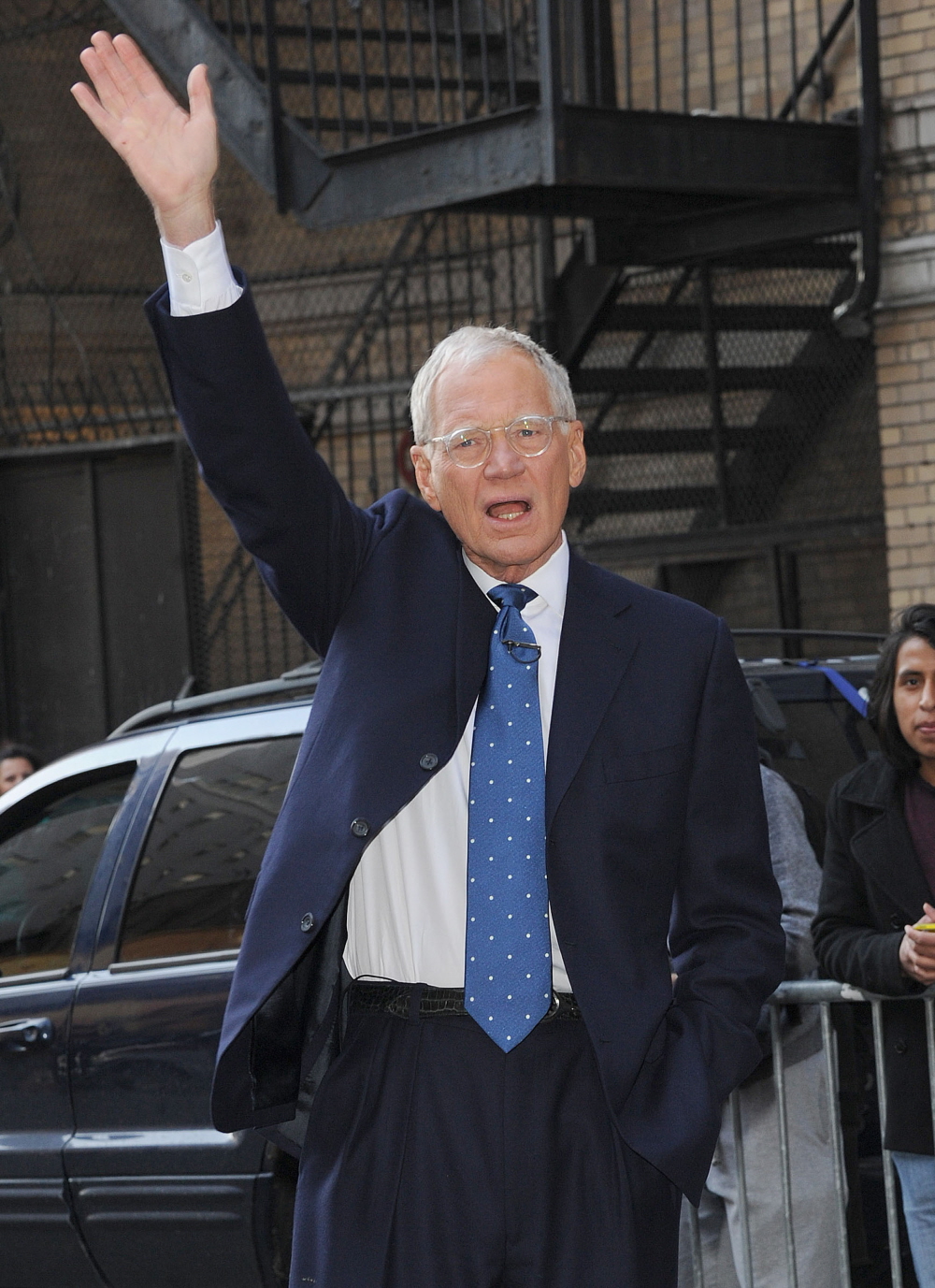 David Letterman is old-school and he loves New York. So he did what will probably constitute as his "exit interview" from The Late Show with a lengthy Q&A session with the New York Times. It's a pretty classy thing to do, especially since Letterman has never been the guy you go to for open self-reflection or lengthy discussions about the scope of his career. The brief times we've gotten a glimpse of "the Real Dave," he seems like a humble Midwesterner, not looking for personal glory or trying to follow whatever trend. The NYT is pretty epic and to Letterman's credit, he didn't shut down or shy away from answering any questions, not even about his affair with a female staffer, not even about his harsh feelings about Jay Leno, etc. There's even an interesting admission that Letterman wasn't even consulted about his replacement. You can read the full piece here. Some highlights:
He's more relaxed since he announced his retirement: "I think there's a difference between regular-season hockey and playoff hockey. And I'm not in the playoffs. Yeah, I do notice a difference. When I was watching those interim shows they did on "The Late Late Show," and I saw John Mayer hosting one night, I thought, "Ohhhh, now I see exactly what the problem is." Because he's young. He's handsome. He's trim. He's witty. He was comfortable. So then I realized, I got nothing to worry about. I know I can't do what Jimmy Fallon's doing. I know I can't do what Jimmy Kimmel is doing. There's nothing left to be worried about. It's all over, Dad, you're going to be just fine. You're going to a new place. They'll be very nice to you, Dad. You'll make a lot of friends.

He didn't feel pushed out by Kimmel and Fallon: "No, they didn't push me out. I'm 68. If I was 38, I'd probably still be wanting to do the show. When Jay was on, I felt like Jay and I are contemporaries. Every time he would get a show at 11:30, he would succeed smartly. And so I thought, This is still viable — an older guy in a suit. And then he left, and I suddenly was surrounded by the Jimmys."

He wasn't consulted about Stephen Colbert as replacement: "No. Not my show. When we sign off, we're out of business with CBS. I always thought Jon Stewart would have been a good choice. And then Stephen. And then I thought, well, maybe this will be a good opportunity to put a black person on, and it would be a good opportunity to put a woman on. Because there are certainly a lot of very funny women that have television shows everywhere. So that would have made sense to me as well.

Whether it bothers him that CBS didn't consult him: "Yeah, I guess so. Just as a courtesy, maybe somebody would say: "You know, we're kicking around some names. Do you have any thoughts here?" But it doesn't bother me now. At the time, I had made the decision [to leave] and I thought, O.K., this is what comes when you make this decision.
He basically says that he believes in Colbert and that he likes that Colbert isn't some kid, that Colbert has helmed a late-night show before and he'll be fine. I find it interesting that in Letterman's mind, Jon Stewart was his first choice. I wonder if CBS did go to Stewart first and Stewart was already feeling like he was "done" with late night? Because it's been feeling like Jon Stewart's heart hasn't been in late night for a while.
As I said, Letterman also talks about Leno and how CBS has been good to him over the years, especially when they could have fired him, like when he was having an affair with a staffer. The whole piece is worth a read.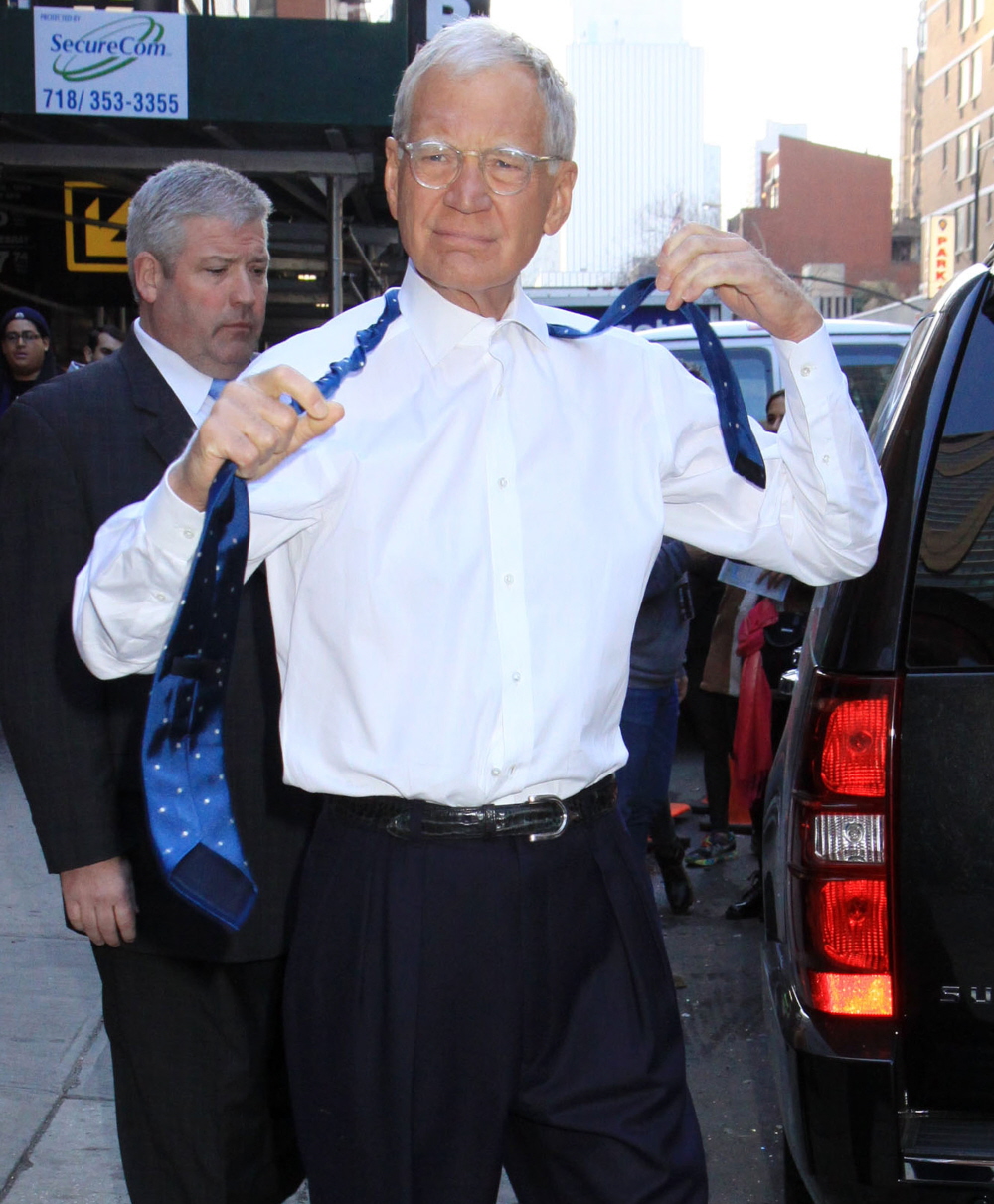 Photos courtesy of Fame/Flynet and WENN.