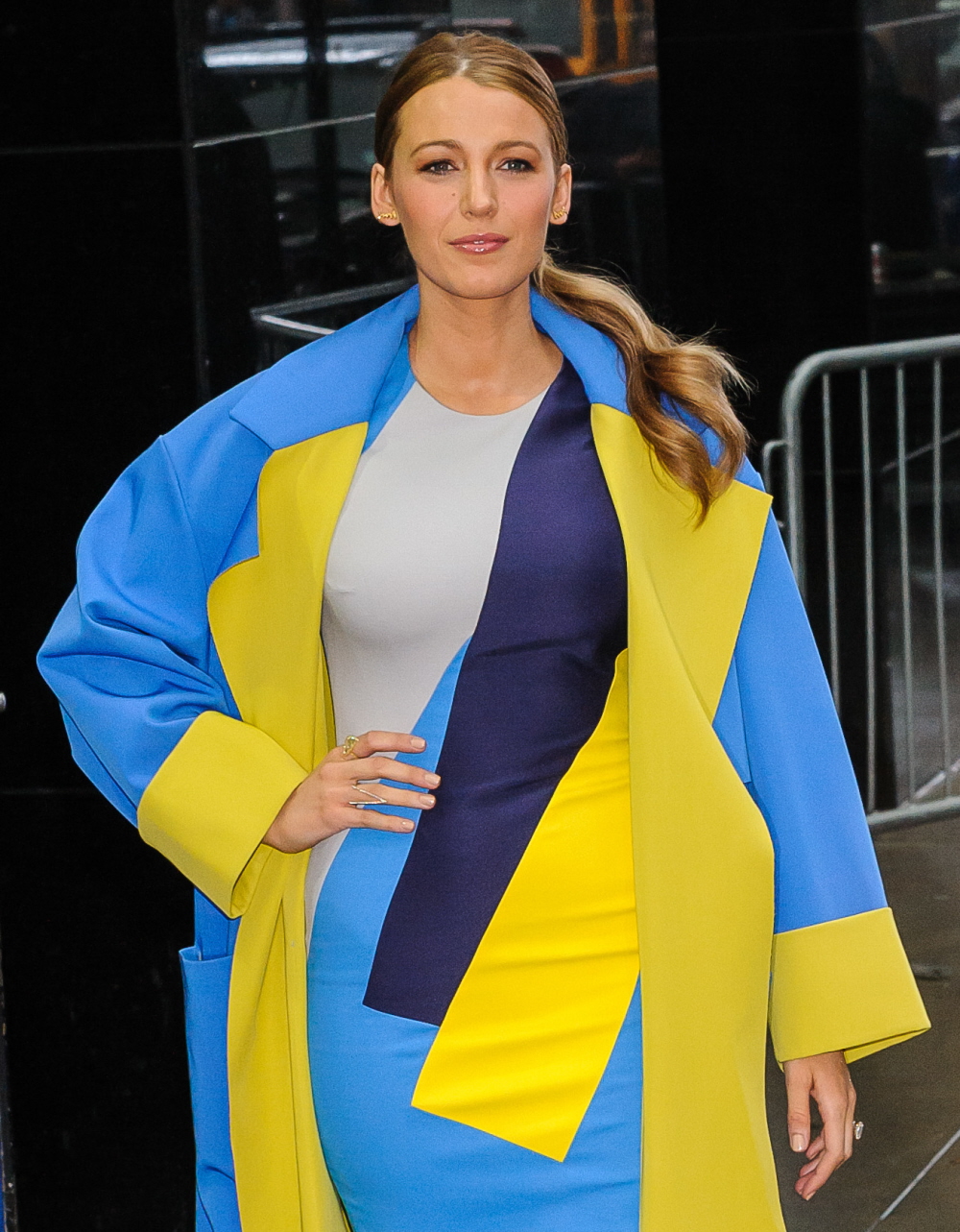 Blake Lively is still talking. She's still promoting The Age of Adaline, which is already out in theaters. It's made more than $15 million so far domestically. Which is not Marvel money, but it's somewhat respectable for Blake in her first film role in years. The press around Blake would make you believe that she's this major movie star, up for all of the big roles, battling it out with Angelina Jolie, Cate Blanchett and Scarlett Johansson for the juicy parts. The reality is… she's an ambitious TV Girl with a great publicist. Which goes pretty far, but not Jolie/ScarJo territory. Anyway, Blake has a new interview with Stylist – you can read the full piece here. I've carved out some highlights of just a some stuff I found interesting. Like, I couldn't care less about Blake's thoughts on e-commerce, even though she's now an "expert" because of Preserve. My highlights:
Motherhood surprises: "Just realising that it is all going to be OK. I remember leaving the hospital thinking: 'I have no idea what I am doing. I have a life in my hands and I'm not equipped to do this, because I don't have the knowledge I need to take care of the most precious, fragile thing in the world.' It felt like being a passenger on a plane and being told: "By the way, now you are going to be piloting the plane." But then you take her home and you figure it out. Sometimes you don't figure it out and even that is a whole new experience.

She's making people wait: "It is tough because when you are looking at your child and she's laughing, it's hard to do anything else. And it means making people wait while you feed your baby. That sucks, because everyone thinks you are just being a diva. My parents are pretty much the nannies…They haven't moved in, but they visit for long periods of time and then they'll go away and make us beg them to come back.

Looking forward to aging: "Right now I am really looking forward to getting older. The older I've got, the more enriched my life has become, from a great childhood with my family, to moving to New York, getting married and having a baby. But ask me in 10 years when I get my crow's feet… or maybe two years, oh my god! I have learned that until you experience something, it's hard to get on your soapbox and talk about it.

Whether she's 'old-fashioned': "Yes I am. I only listen to old music. I love Billie Holiday, Chet Baker, Edith Piaf and Josephine Baker. I love fashion of times past, I like modern trends too, but I'm not good about keeping up with them."

The idea of being a stay-at-home-mom: "It is great to be a mother and a professional and a wife and a daughter, but to choose only one of those things is also incredible. I love being with my niece and baking with her; I also love it when my niece wants to get out there and take the boys down. We'll take them down together in a game of soccer or go-kart racing. I like being a woman and everything that means for me."

The changing landscape for women: "Look at what is happening with Hillary Clinton, it's something to be very proud of. It's so uplifting. But the fact that we have to be proud of this advancement is a bit upsetting. I think whatever side you stand on, the fact that there's never been a woman leading this country where there are women leading households and leading companies, is a bit upsetting. What makes people think a man is more equipped to do that than a woman? Nothing.

Her dream: "I have a dream to go to Harvard Business School and one of these days I will do that… in my spare time!"
Harvard Business School? Eh, weirder things have happened. What I find funny is that before Blake launched Preserve, she teased it in many, many interviews and promised that it would be unlike anything we had ever seen, that it would be utterly unique and special. And then when she launched her site, it was just a run-of-the-mill shopping site for twee-precious-hipster stuff, interspersed with poorly written mini-essays about how quaint it was when people could still own slaves. And all of the press around Blake this month, as she promotes her film, has basically said that Preserve is just a budget version of Goop. Every single interview name-checks Goop!! It's amazing. So yeah, maybe she needs some additional education. Or something.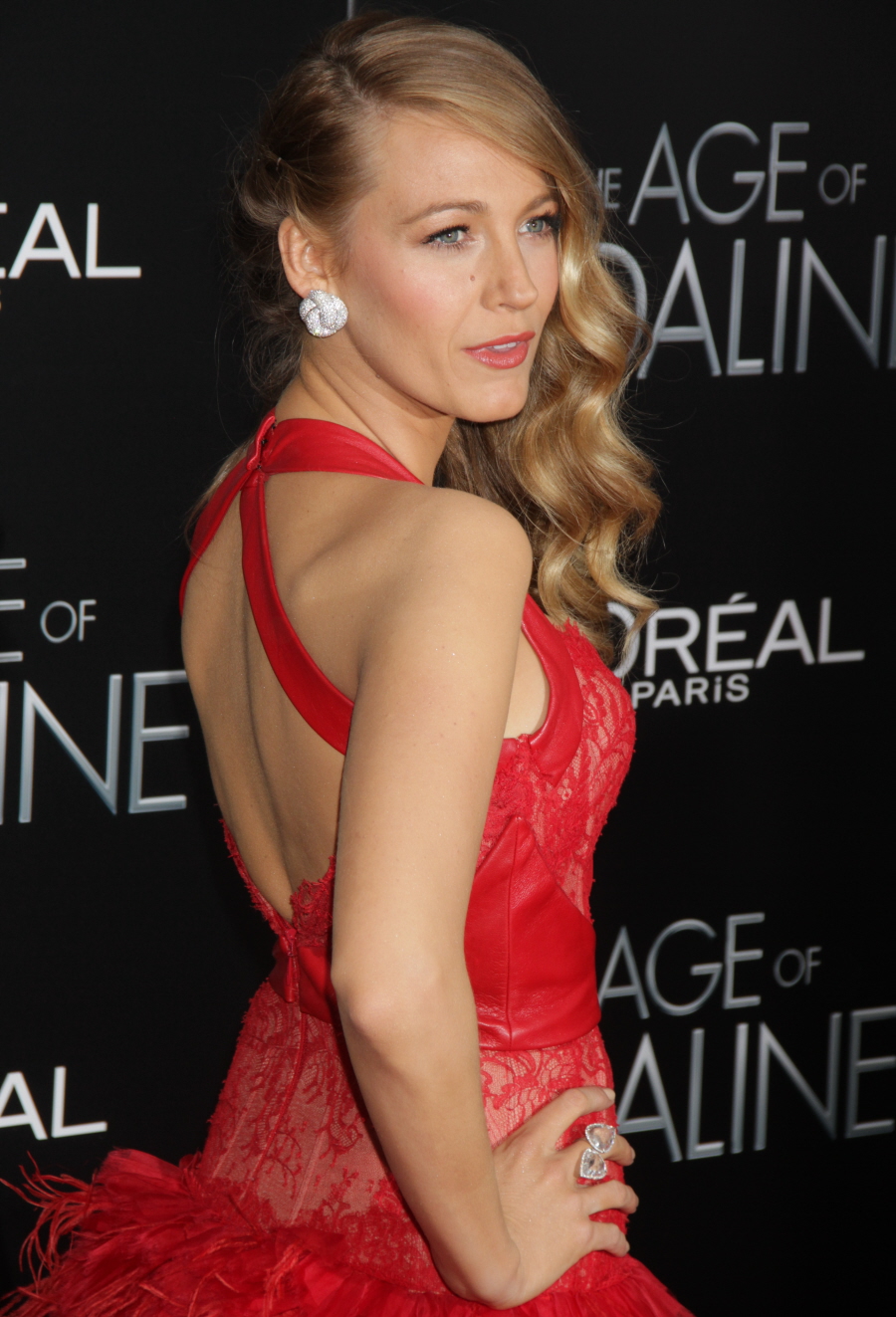 Photos courtesy of WENN.