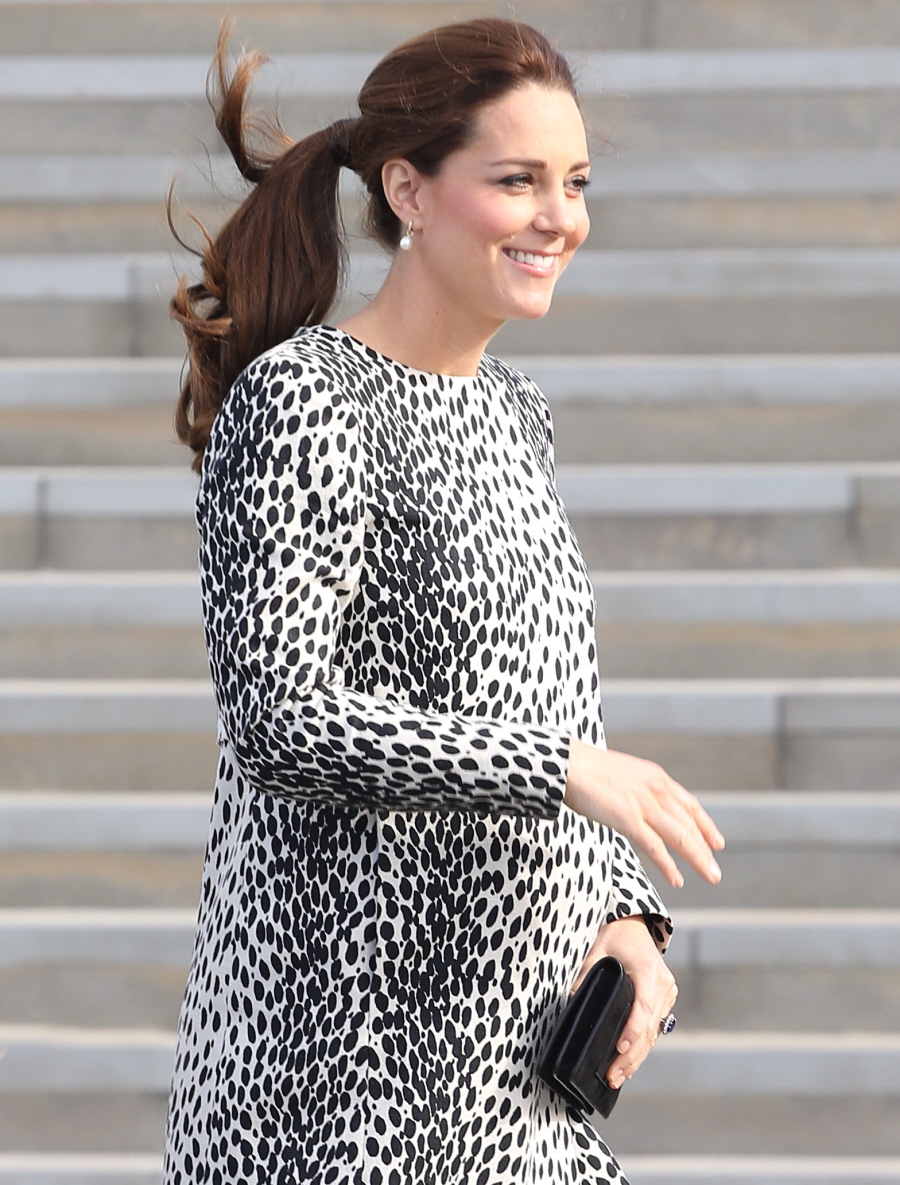 This is our now-daily royal update on how Duchess Kate still isn't in labor!! First, let me clarify a point that some commenters were discussing/arguing over in yesterday's royal post. There was some question as to whether Kate "confirmed" her due date, or if she and the royal handlers were "lying" about her due date. So, let's discuss.
I think William and Kate and the royal team learned a lot from The Great Kate Wait in 2013. As in, they learned that making people "wait" for weeks on end to hear about a baby being born was a terrible thing to do to everyone involved. No one enjoyed the circus-like atmosphere of The Great Kate Wait of 2013. So this time around, Kate and the royal handlers decided to be more specific about her due date in an effort to limit the "wait" and diminish the circus. Kate herself told people quite openly that she was due "mid to late April" and yes, W&K's people briefed the press with a specific timeline so there wouldn't be a pack of angry royal correspondents waiting outside the Lindo Wing on April 20th. I don't believe Kate "lied" about her due date. I think her due date was one week ago and she's simply overdue. Further proof: I don't think William would have taken off for paternity leave last week if he didn't truly believe that the baby was coming a week ago.
As for the new info… word is, parking rules outside the Lindo Wing have been extended until May 5th, meaning the royals concede the wait could be longer. People Magazine (and other outlets) theorize that Kate will be induced when she's 12 days overdue and many doctors believe that when a woman passes 14 days overdue, she should be induced.
Apparently, Will & Kate spent their fourth anniversary at Buckingham Palace with the Queen. Kate drove! And Prince George stayed at Kensington Palace with the nanny. The theory is that Kate has been using the BP pool to try to kickstart labor. Many OB/GYNs offer tips on how to start labor, ranging from eating spicy food, going for a long walk, swimming and… sex. William better step up to the plate and have sex with his wife.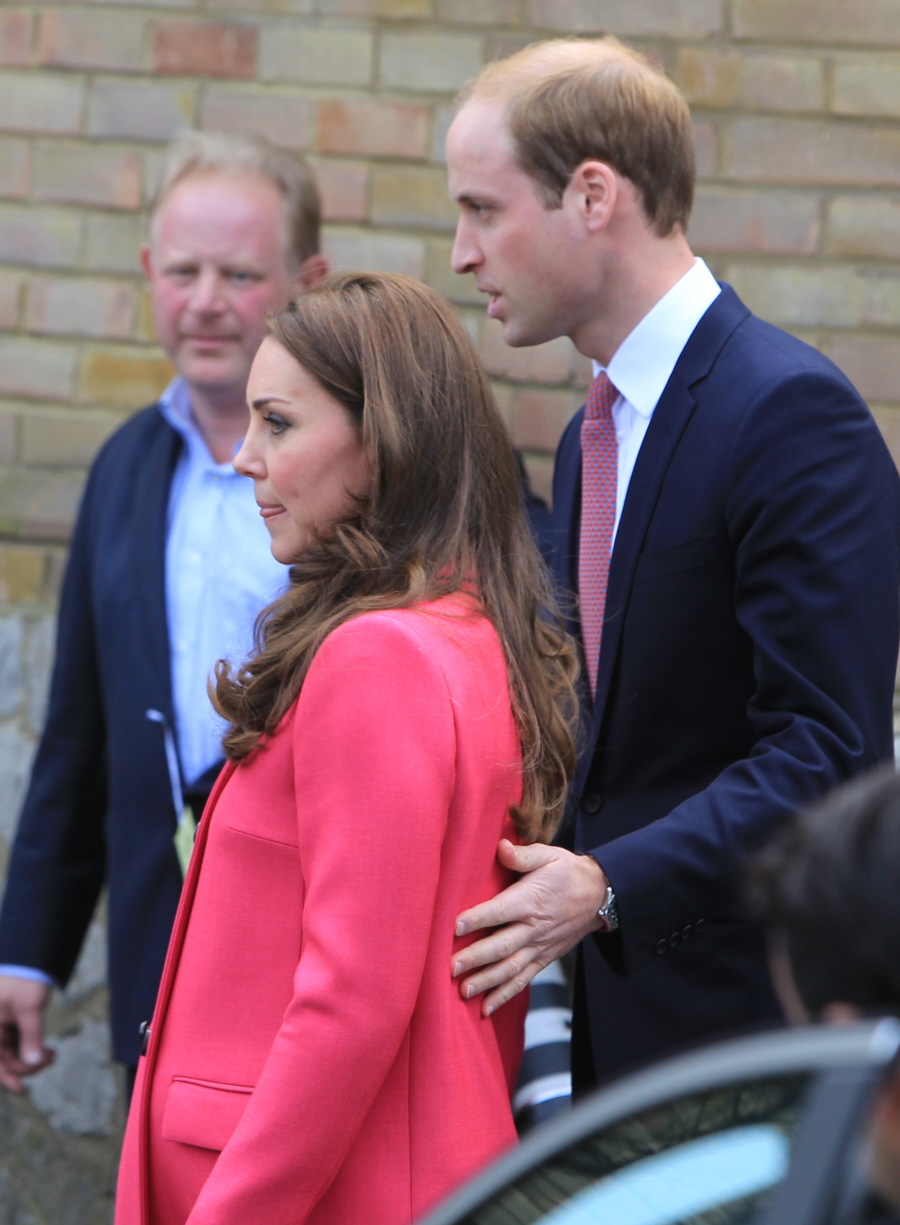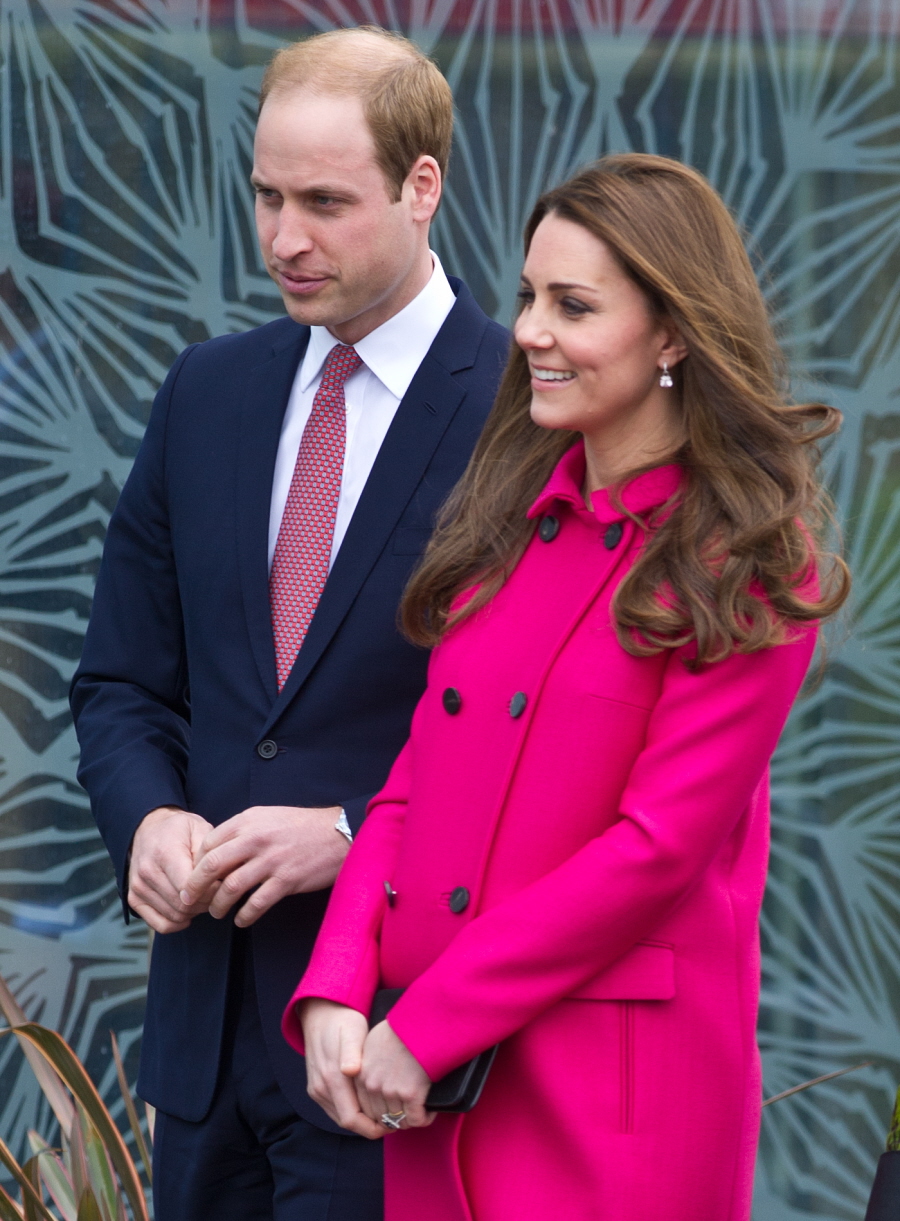 Photos courtesy of WENN.