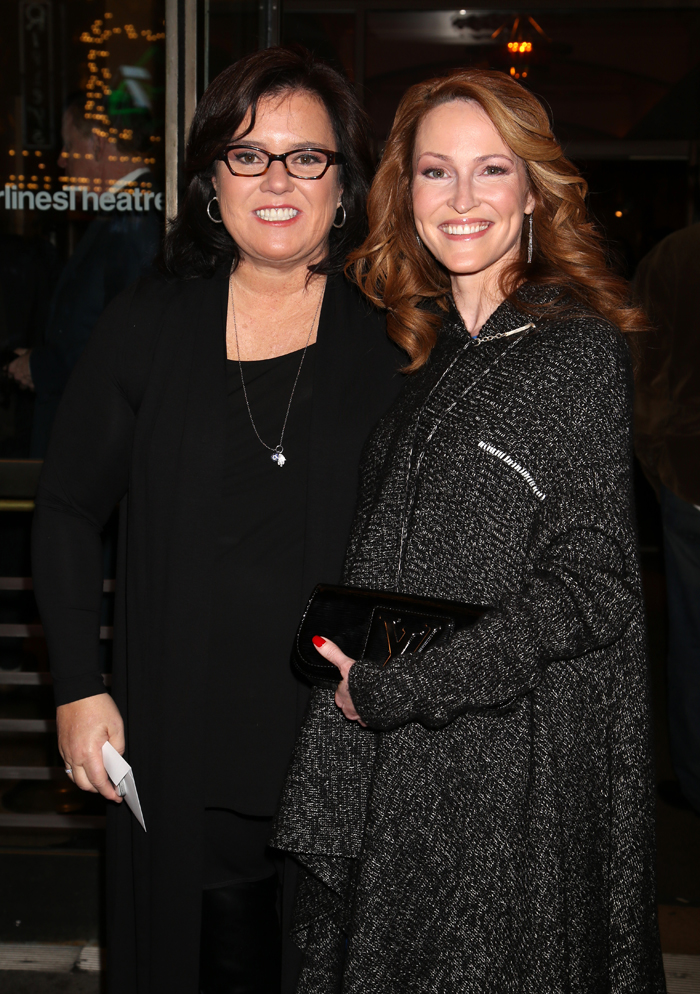 I often wonder why celebrities bother to get married at all. Rosie O'Donnell can't seem to get along with anyone, so it wasn't a big surprise when she and Michelle Rounds announced their split in February (a few weeks after Rosie left The View).
Rosie and Michelle were married for three years and adopted a daughter, Dakota, who is now 2 years old. I remember their prenup had a no-cheating clause, but no one's talking about cheating now. Rosie and Michelle simply hate each other. The drama kicked into medium gear last week with news that Rosie and Michelle are fighting over custody of Dakota. Michelle filed for full custody, insisting that the movie is "unequivocally in their child's best interest and general welfare." Rosie believes that Michelle is using Dakota as a pawn. Here's a roundup of the news on this increasingly messy battle:
* Somebody went straight to TMZ to discuss Rosie's alleged drinking and drugging. A source says Rosie drinks a bottle of wine per night and smokes pot (along with eating pot brownies) on the regular. Michelle, who claims to be a millionaire on her own (stock market), also promises that she'll walk away from Rosie's money if she gets full custody.
* Last week, Michelle was spotted hugging all over model Carmen Ortega outside a restaurant. Supposedly, these two are just friends, but Michelle made a point of getting affectionate for the cameras. They went out for a second dinner too. Carmen is a rumored reason for the Jason Derulo and Jordin Sparks breakup. She also may have gotten with Reggie Bush during his Kim Kardashian phase.
* Michelle has criticized Rosie's parenting style. She wants Dakota to have "a normal life" instead of being raised by nannies and stuck indoors 24/7. Michelle says, "I'm at my daughter's every beck and call. I give her mild discipline instead of like carte blanche, do whatever you want, which is more or less how Rosie likes to do things." Michelle also plans to ask a judge to require drug testing for Rosie until their custody battle ends.
* Michelle told TMZ that she wasn't the one to call TMZ about the pot stuff. She's also angry that Rosie Instagrammed this photo of Dakota with a "do I get a vote?" caption. Yeah, this was pretty low of Rosie, but both she and Michelle are behaving badly.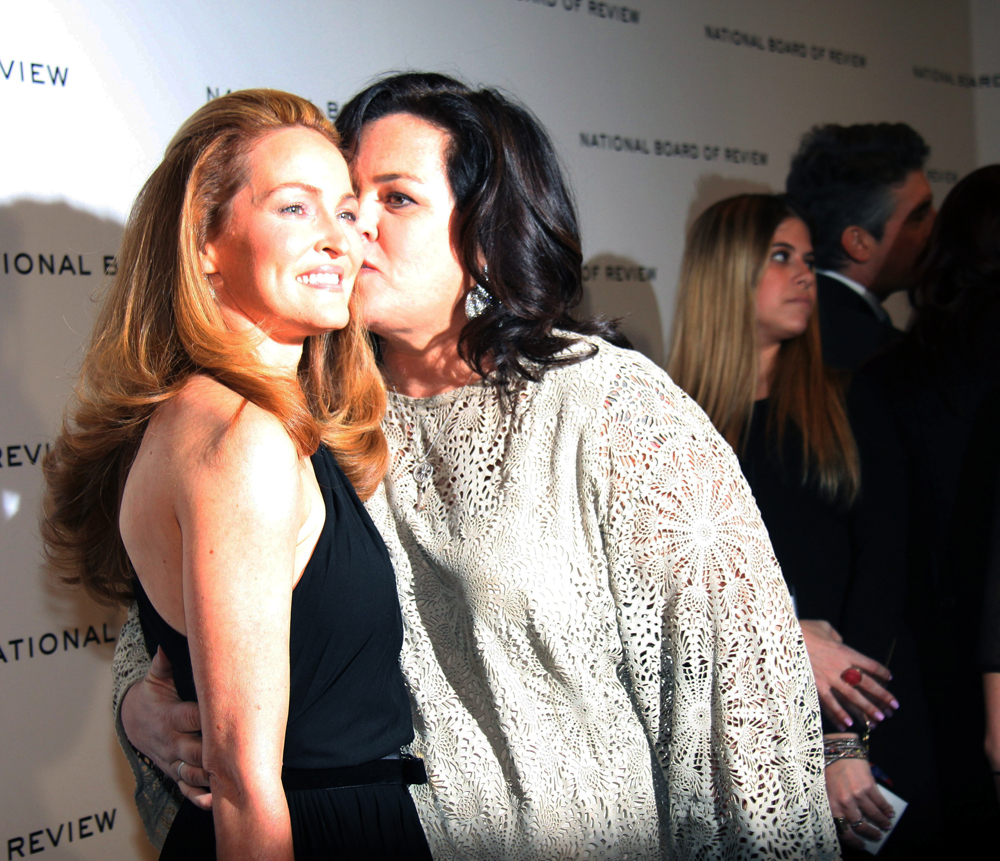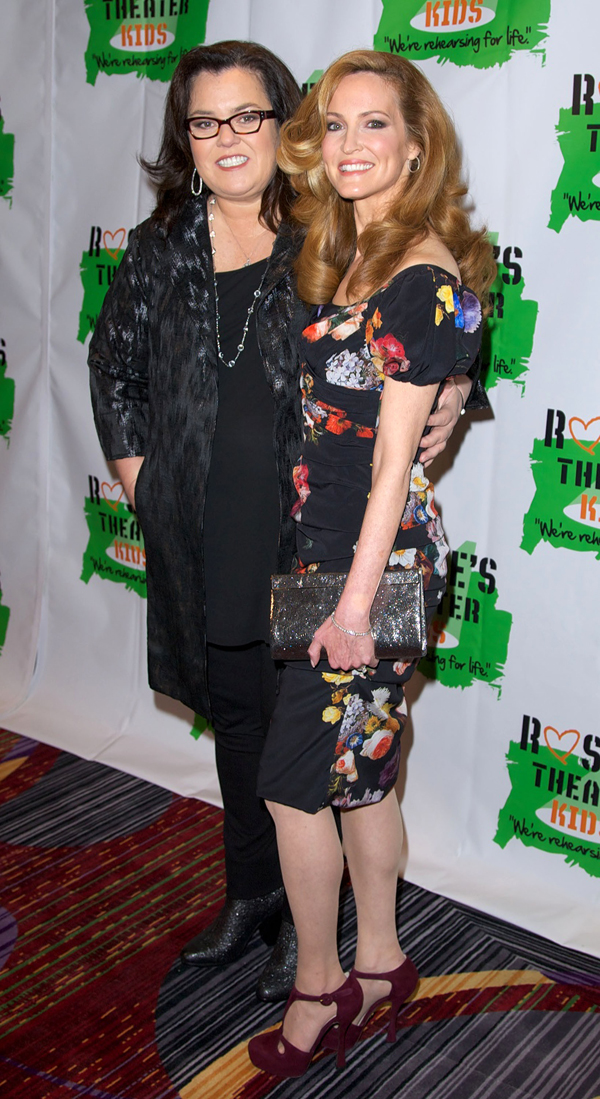 Photos courtesy of WENN