The upcoming episode of KUWTK is all about Kylie Jenner's lips. I'm not surprised that the lips are receiving their own storyline because everyone (including Kylie) can't stop talking about them. There are a few preview clips. One is a NSFW clip on YouTube that shows Khloe Kardashian in a thong (to get lasering on her Pinocchio Butt). Khloe says, "Kylie decided to plump her lips, and I don't think there's anything wrong with that. I think if you've done something though, it is right to cop up to it." (A hilarious statement from a girl with a Pinocchio Butt.) Another clip from the E! site supplies this quote:
"I have temporary lip fillers, it's just an insecurity of mine and it's what I wanted to do. I'm just not ready to talk to reporters about my lips yet because everyone always picks us apart. I want to admit to the lips, but people are so quick to judge me on everything, so I might have tiptoed around the truth, but I didn't lie."
[From E! Online]
Well, Kylie is correct … she technically didn't lie about her lips. She simply said she didn't have plastic surgery. But she pretended that makeup magic was the reason for her new pout. She also said, "I want to encourage people/young girls like me to be YOURSELF" in response to the #KylieJennerLipChallenge. The results of Kylie's half truths are equally as dangerous as a full-on lie.
Here's something even more disturbing. In the middle of E!'s article, they link to a slideshow of "Kylie and Tyga's cutest pics!" As I've mentioned before, outlets keep endorsing this couple. People magazine even called the relationship "adorable," which is an infuriating trend. There's nothing cute or adorable about statutory rape.
More Kylie news. Tyga brought his underage girlfriend to his college campus show (even though organizers told him not to bring a 17-year-old girl on campus). In the linked article, TMZ says Cal State Fullerton "finds their relationship questionable," and it was an 18+ show. Tyga ended up doing whatever he wanted, and officials "let it go" because it was too late to replace him.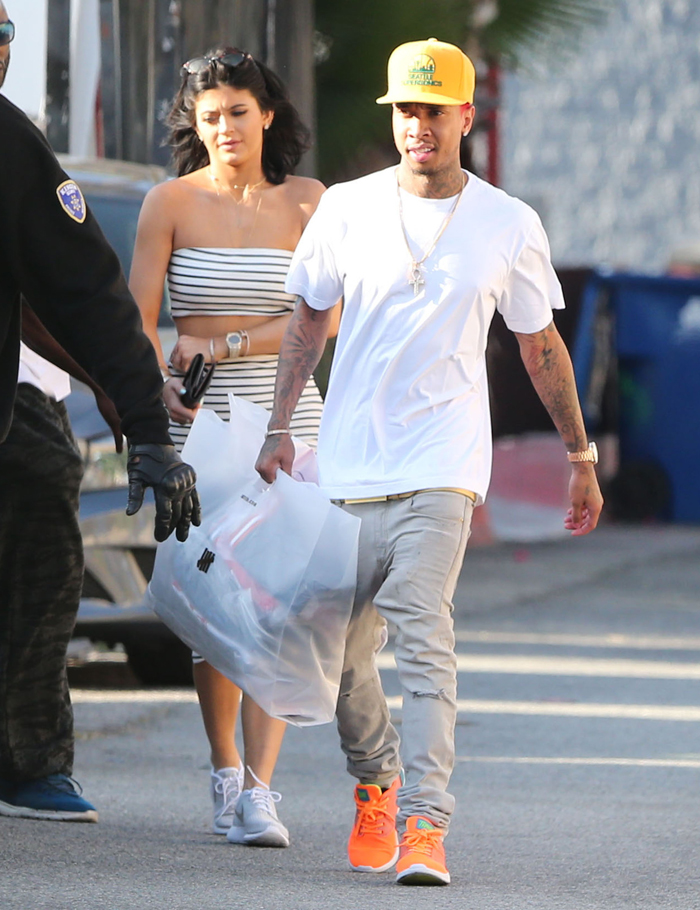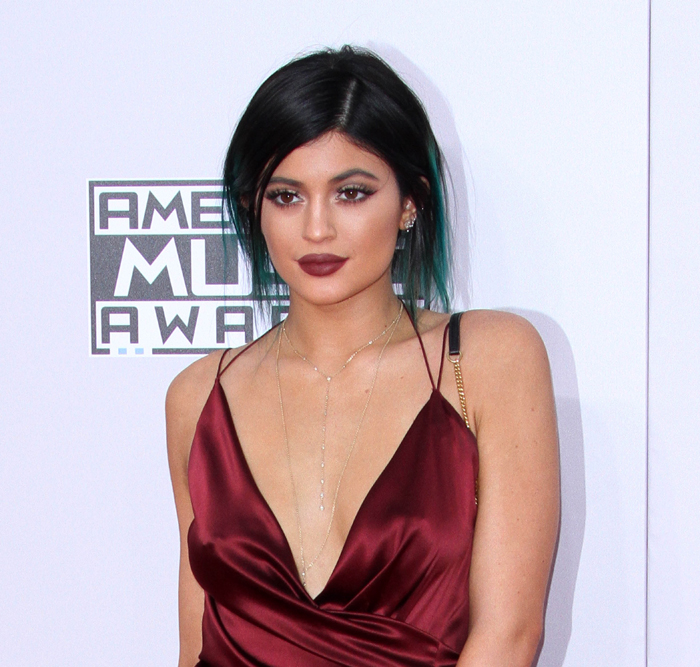 Photos courtesy of Kylie Jenner on Instagram, Fame/Flynet & WENN