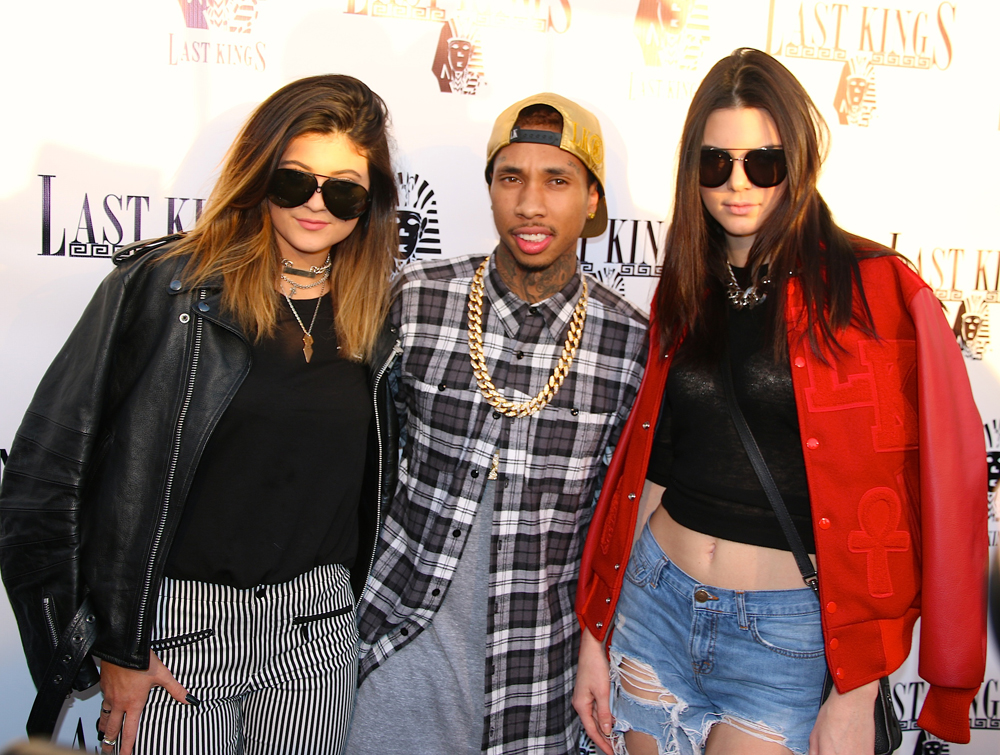 Kylie Jenner (17) and Tyga (25) are still together and still gross. Yesterday, I talked about how Kylie finally admitted using lip plumpers, which is probably a precursor to an endorsement. Kylie has several such deals (including one for Nip + Fab anti-aging products and a hair extension line). That's how she makes most of her money, along with what she receives for KUWTK.
Kylie recently purchased her first mansion for $2.7 million in Calabasas. She was busted taking photos while driving close to her new digs. This is never a good idea but veers into clueless territory when one's own father is under investigation in a fatal car crash. She captioned the pic, "Born & Raised … & I'll probably die here." Anyway. Kylie's preparing to move into her own 5000 sq ft home even though she never learned to do laundry. TMZ reports that Tyga is very impressed by Kylie's adult-like nature and thinks she's more mature than most adults, which is why he's dating her.
Tyga is now defiant about his relationship with 17-year-old Kylie Jenner … he doesn't care about the laws prohibiting adults from having sex with minors, and the reality is … unless someone complains, neither do the cops.

Tyga is telling friends, as far as he's concerned Kylie is more mature than most adults. She's a millionaire who runs a company and even owns her own home.

The rapper won't squarely say if he's intimate with Kylie, but it's not hard to read between the lines. He says he "doesn't give a f*** about what the law says." He thinks age is relative, and there's nothing "morally wrong" with a mature 17-year-old dating a 25-year-old.

Fact is … the cops may be on his side. Law enforcement sources tell us they won't investigate statutory rape involving a 17-year-old unless someone complains, even if the relationship is widely reported. And they say, so far no one has complained.
[From TMZ]
Ugh. Of course no one has complained to authorities about this relationship. Kylie's family loves Tyga and is thrilled about the situation. Fellow gross guys, Kanye & Chris Brown, blessed the pair. Tyga himself has expressed an us-against-the-world attitude. I find it hilarious that Tyga thinks Kylie is so grown-up and mature. Surely, he's speaking in a purely physical sense. Most adults don't have time to prep in the mirror for hours and take 2-hour showers. Tyga only has one thing on his mind.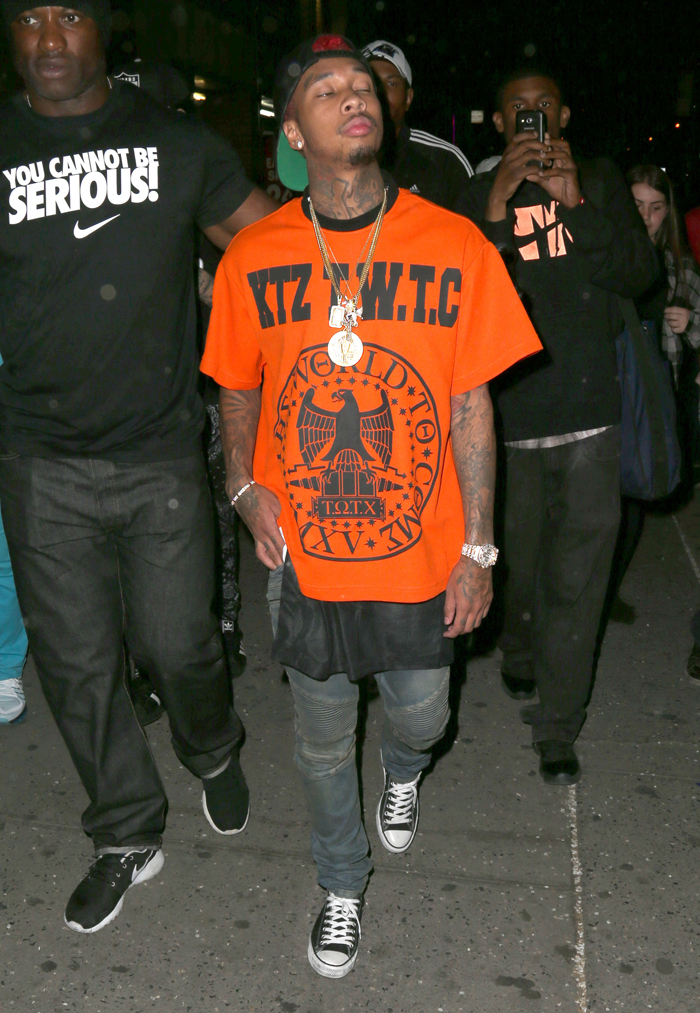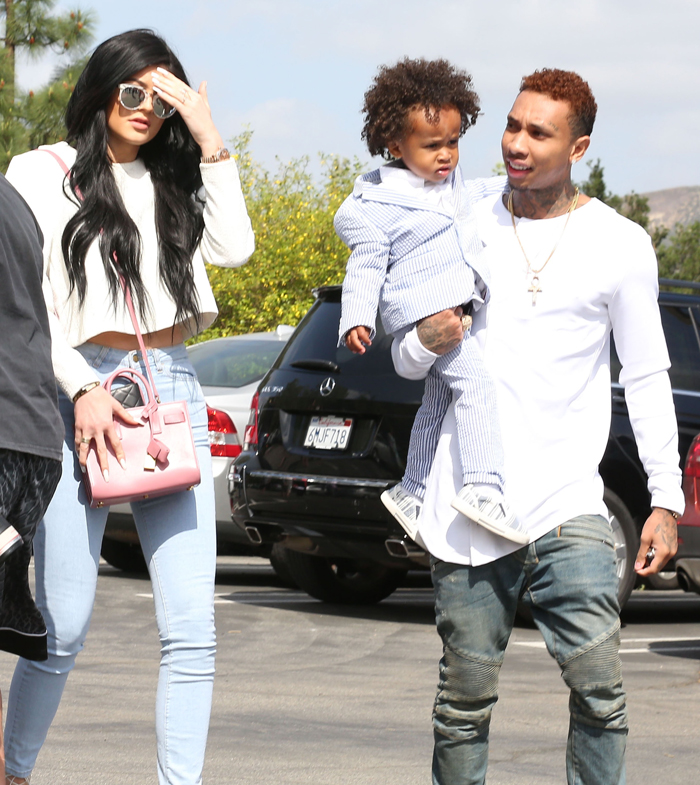 Photos courtesy of Fame/Flynet & WENN