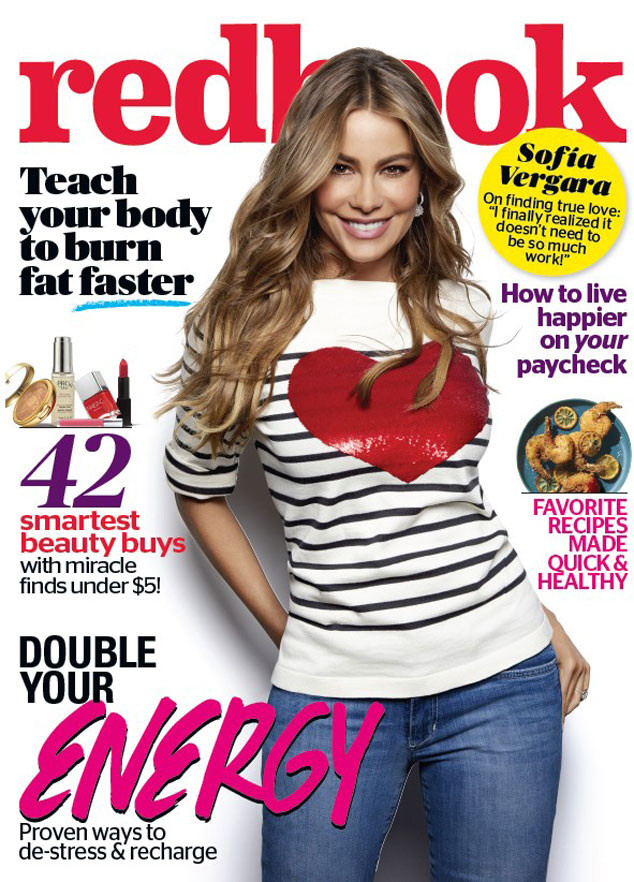 Sofia Vergara covers the new issue of Redbook, probably to promote the absolutely terrible Hot Pursuit (easily one of the worst-reviewed films of the year). Sofia's also doing some damage control following Nick Loeb's attempts to make her look like a child (embryo!) abandoner, which is crazy. For what it's worth, I think the public is pretty much on Sofia's side, because Loeb looks like a crazy stalker ex-boyfriend. You would think that after an experience like that – where Nick and Sofia's jointly owned embryos are the cause of so much legal and public consternation – that Sofia would be swearing off the idea of any future children. But she spends some time with Redbook talking about how she wants kids with Joe Manganiello.
Having kids with Joe: "Joe is younger than me. He's 38. He's never had kids. How am I going to say no? I tell him if we're going to do this, we have to do it, like, now, because I don't want to be 50 with a baby."

Her relationship with Joe is easy: "I finally realized that relationships don't need to be so much work. Ever since we met, it's been so easy…I'm very suspicious. I'm like, 'It's not normal that we've been together for nine months and we haven't had a big fight or anything.'"

Women need to learn "to let them be men": "I think it's very important not to try to take over on everything—even if you think you can do it easier or better. If you don't let them do things, you create a cycle and then you complain that they never do anything."

She hates to exercise: "I hate it! I do Pilates. I'm in a bad mood two hours before and while I'm doing it and then I'm done, because I know I have to come back and do it again. I'm always asking Joe, 'Why do people always say they feel great working out?' I just want to go home and lie down."
On the plus side, I do believe Sofia and Joe's relationship is pretty solid and "easy." I think they both probably feel like they lucked out – Joe gets to be with his dream girl and she gets to be with a guy who is totally fine with whatever. Joe wants her to have a career, Joe is fine with Sofia being "the star" of the relationship, and that really works for them. As for the babies… I think it's a bad idea. I don't even believe Sofia wants another child and "He's never had kids. How am I going to say no?" isn't a good enough reason.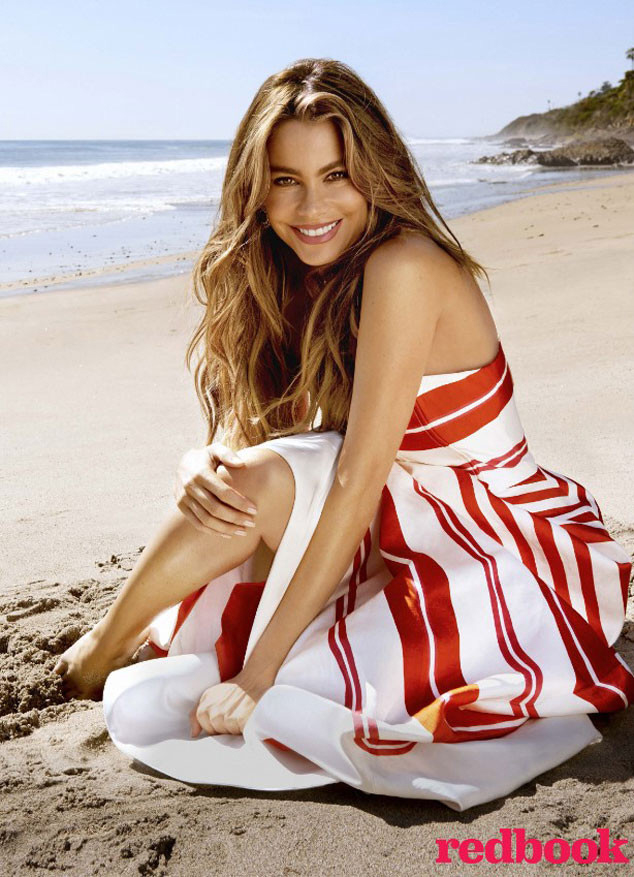 Photos courtesy of Redbook.